Did you know you can CHEAT in Disney World?!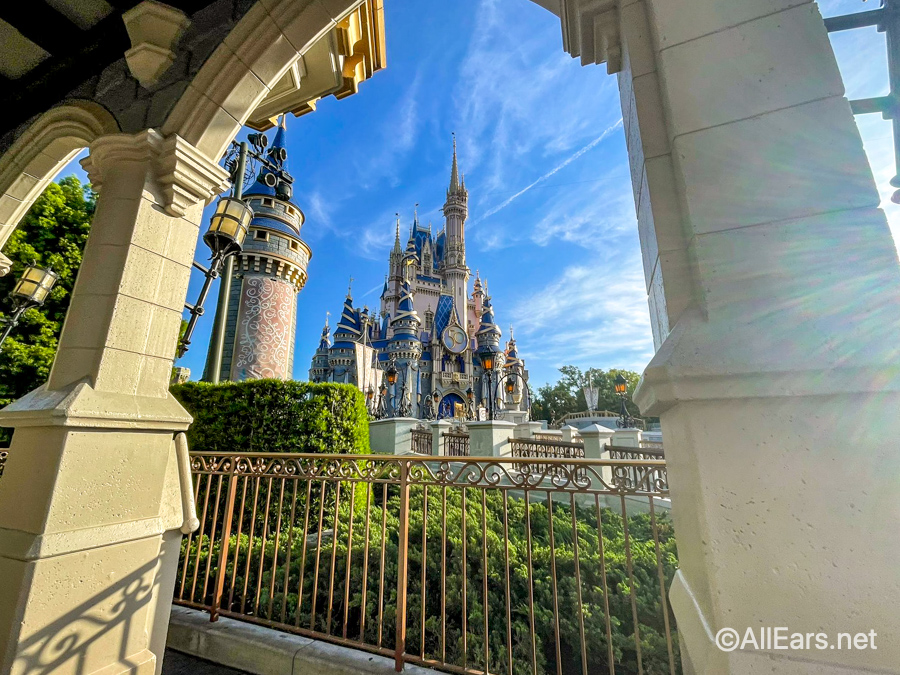 You don't have to pay full price or go along with the crowd. There are SO many ways to save time and money and we are constantly on the lookout for new deals and discounts. But now, we're bringing you 10 ways to cheat in Disney World so you can maximize your next vacation!
Rope Drop
Ah, a tip that is tried and true — the beloved rope drop. It can save you in immense amount of time and can even change your decision on if you want to buy Genie+ on that park day.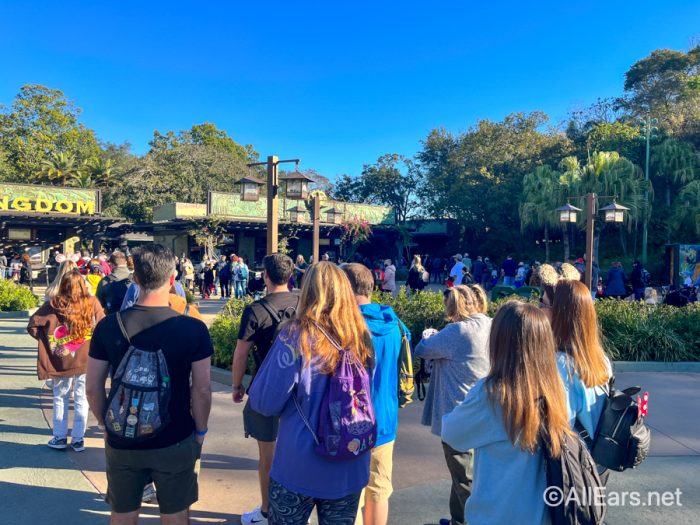 Rope dropping is when you arrive at the Disney World theme park before the park's official opening hours to get a head start on the lines for the day. If you play your cards right, you can get on at least 2-3 rides with almost no wait time.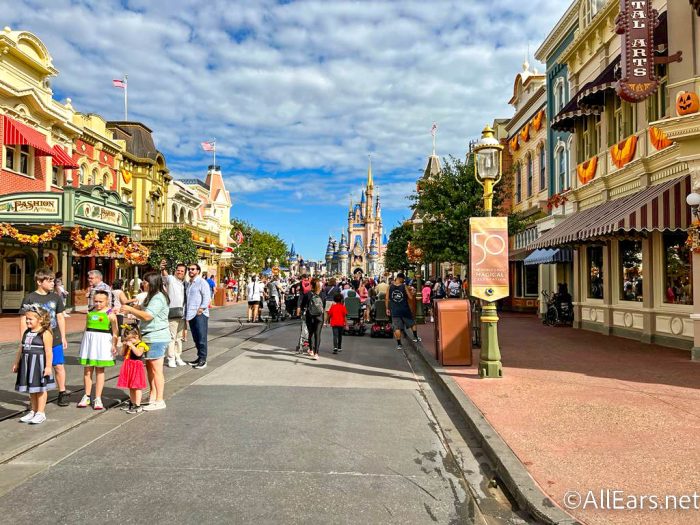 There are other factors to keep in mind when rope dropping like Early Theme Park Entry. If you are a Disney World hotel guest who gets Early Entry, you may only have some attractions available to you. For example, in Magic Kingdom, Adventureland and Frontierland are not open for Early Entry, so we suggest hitting up other popular rides like Seven Dwarfs Mine Train. That way you won't have to wait in a long line or buy a Lightning Lane for it later on.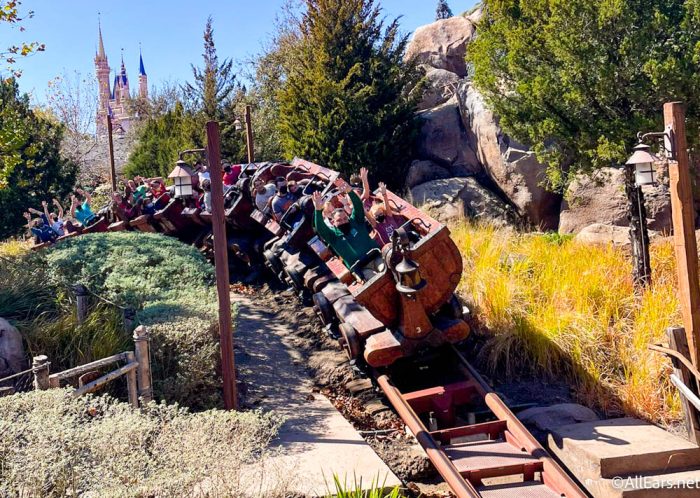 If you are a non Disney hotel guest, you might want to head to the rides that were not open for Early Entry guests. This isn't the case for every park — Hollywood Studios opens almost every ride for Early Entry folks, but it is still worth it to rope drop for non hotel guests.
Get Disney Hotel Perks Without Staying in a Disney Hotel
Speaking of Early Entry, which is a major perk to staying at a Disney hotel, there are other ways to score this perk for LESS. We're talking Disney Springs hotels!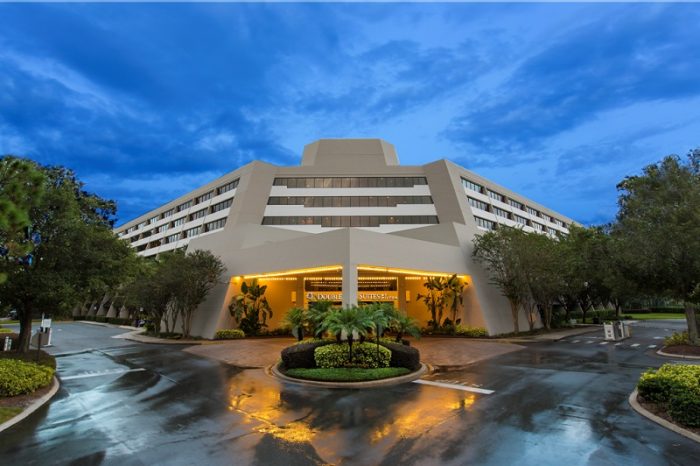 Here is a list of the non-Disney hotels that have Early Entry:
B Resort & Spa Lake Buena Vista
DoubleTree Suites by Hilton Orlando
Hilton Orlando Buena Vista Palace
Hilton Orlando Lake Buena Vista
Holiday Inn Orlando
Wyndham Garden Lake Buena Vista
Wyndham Lake Buena Vista
Four Seasons Resort Orlando
Signia by Hilton Orlando Bonnet Creek
Waldorf Astoria Orlando
Drury Plaza Hotel Orlando Lake Buena Vista
These hotels can sometimes be cheaper than any Disney World hotel and you can also use your hotel points towards them, but you still get the same Early Entry perk!
Don't Buy a MagicBand
There are so many designs out there and it almost feels like you HAVE to buy a MagicBand or MagicBand+. Spoiler alert: you don't!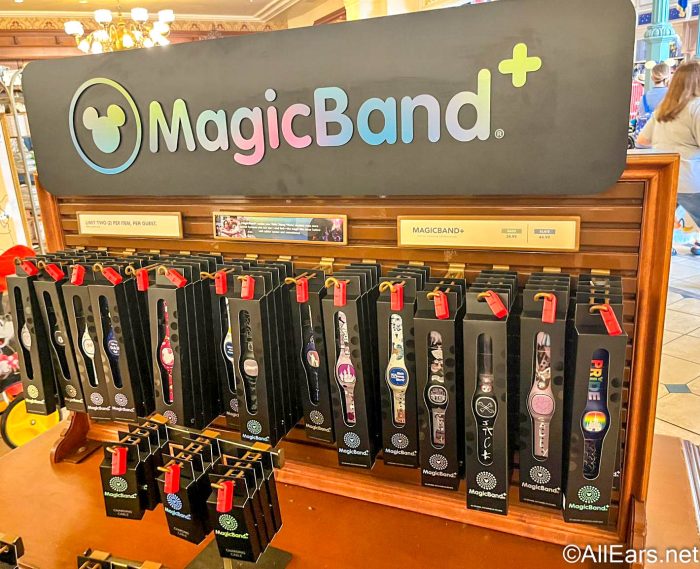 Park tickets and Genie+ Lightning Lanes can all be accessed in the My Disney Experience app on your phone which means you can use your phone instead of a MagicBand. Disney introduced MagicMobile which allows you to scan into the park with your phone. It's that easy! Once you go through the process of setting it up in the app, you just hold your phone up to the scanner, and you're in.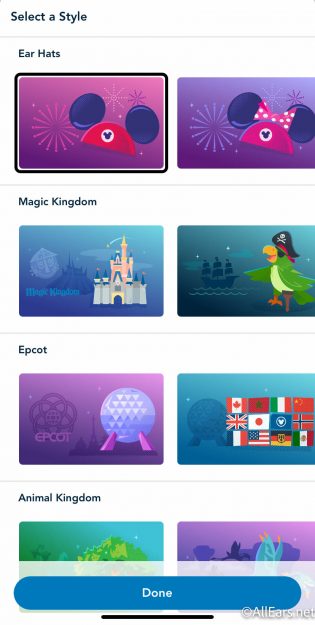 MagicBands can make things a little easier, but they are not a necessity in Disney World anymore.
Study Up on Genie+
There has been much controversy around Genie+ since the paid skip-the-line service  debuted in the parks last year. Disney raised the prices and announced flexible pricing depending on the day, but if you decide to use the service, you should study up on it to make the most of your money.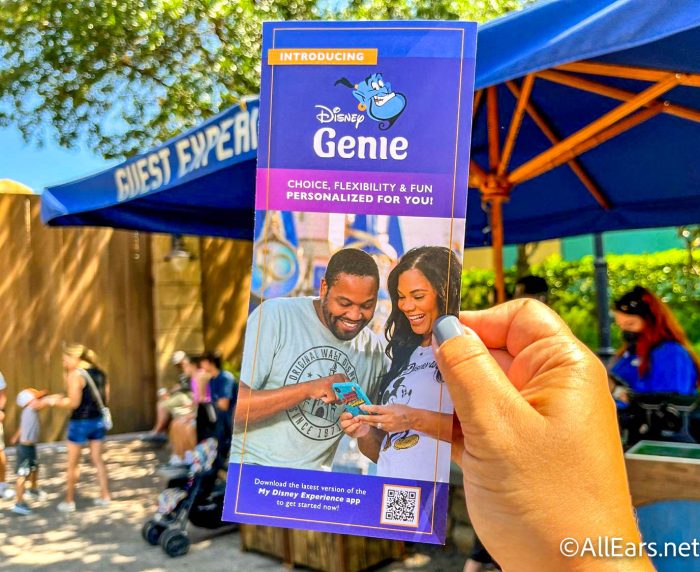 Disney advertised that you could grab about 2-3 Lightning Lanes using Genie+ per day. But that is NOT the case. We've done countless experiments with Genie+ and even grabbed a Lightning Lane for every single ride in Magic Kingdom before, so 2-3 is not the average based on our experiences.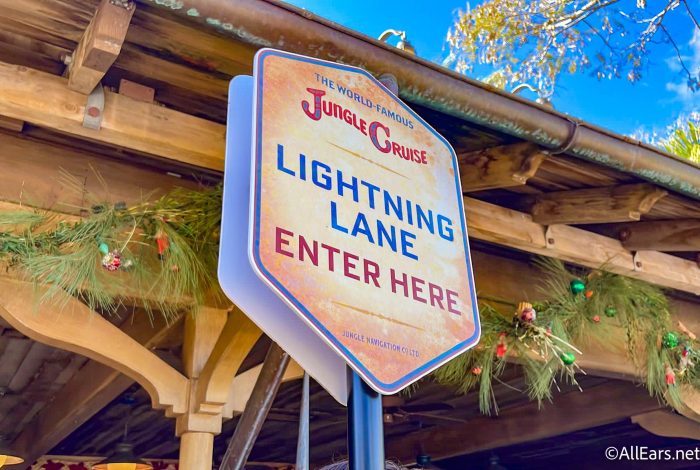 We've got plenty of guides to help you study Genie+ and make the most of that purchase. It is an extra expense to an already expensive vacation, so you should get the most out of it as possible! Check out our ultimate guide to get started.
Stay After Fireworks
Sometimes the fireworks in Magic Kingdom happen right when the park closes and sometimes the park is open for another few hours after that. No matter when the fireworks take place, do not leave with the fireworks crowd (you'll thank us later).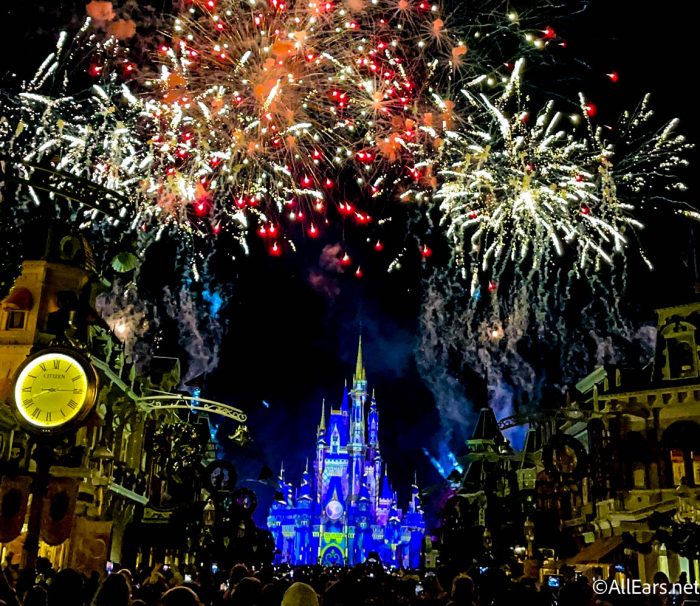 Main Street, U.S.A. is packed with people trying to watch the fireworks and many leave after the show is over which causes major traffic trying to get out of the park! Stay in the park for a little bit to let the crowds clear — even if the park is closed, the shops on Main Street will stay open and we've even seen the Main Street Confectionery have Mobile Order times available after the park closes.
So instead of being a sardine trying to exit the park, use your last few minutes in Magic Kingdom looking at the shops or grabbing a sweet treat!
Ship Your Merchandise Home
While we're on the topic of shopping, don't forget that you can ship the merchandise you buy home! If you buy something large and don't want to carry it around all day or you bought a few too many Minnie ears (that doesn't exist, right?) and can't fit them in your suitcase, just ship them home!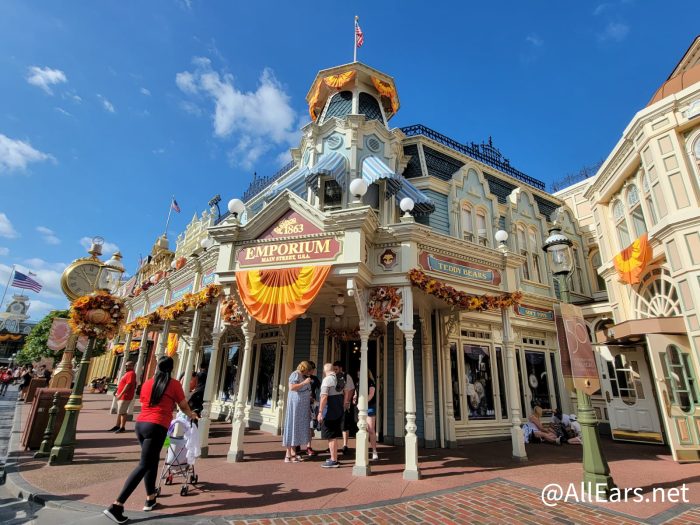 When you go to check out, just ask a Cast Member to ship these items home. They will take down your information and voila! The merchandise will arrive at your house.
Secret Menu Items Are Hiding Everywhere
Shhhhh! We're telling you about one of the best food hacks — secret menus! There are many secret menus hiding around Disney World and sometimes fun options pop up from time to time (we remember you, Watermelon Dole Whip).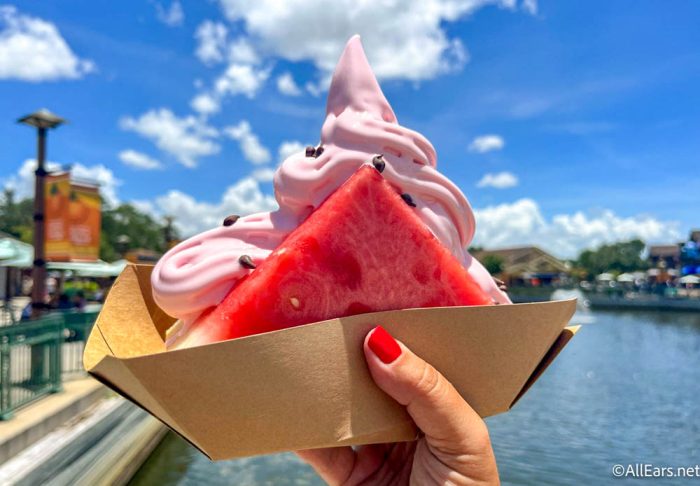 At restaurants like Skipper Canteen in Magic Kingdom, be sure to ask your server about any off-menu items — they are constantly switching out at that restaurant! Trader Sam's Grog Grotto at Disney's Polynesian Village Resort is also known for having secret menu drinks.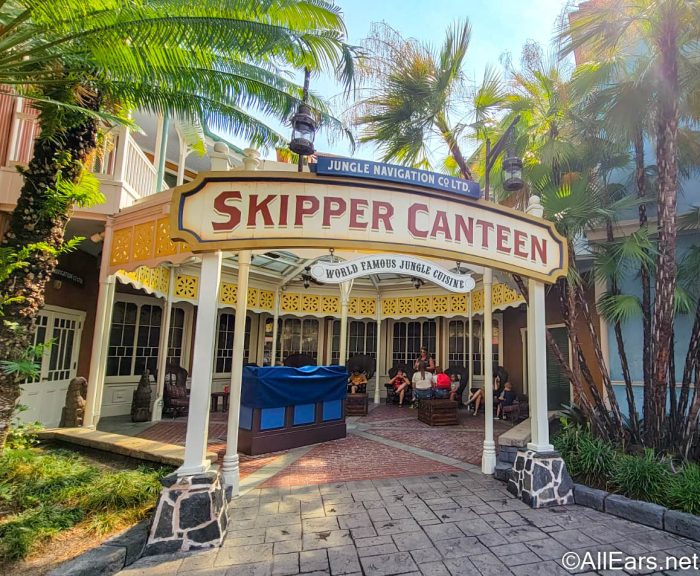 When in doubt, ask a Cast Member about any secret menu items and check back to AllEars for any updates on the secret menus we find!
Get on Disney's Newest Rides Before They Open
Have you ever planned a trip in advance and then Disney announces that a brand new ride will be opening right after your trip ends? Well, sometimes there is a way to get on those rides before they officially open!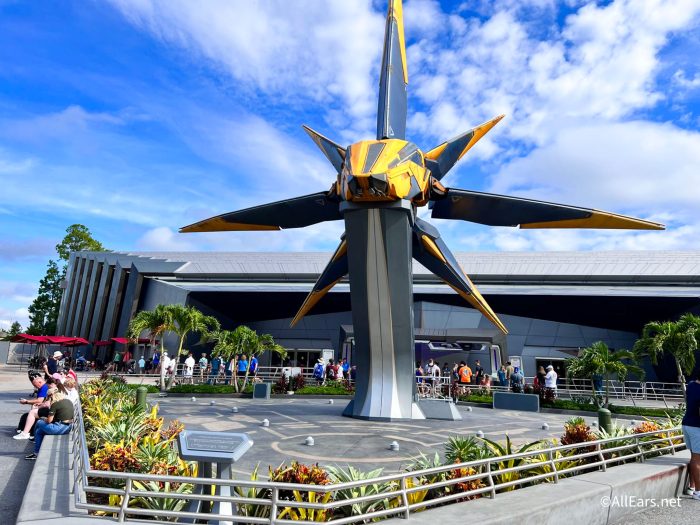 Disney usually holds previews for Cast Members, Annual Passholders, Disney Vacation Club, or D23 Members or does a soft opening for its new attractions. So for example, if TRON happens to have an opening date right after your trip, be on the lookout for a soft opening or any preview announcements and you might just get to ride!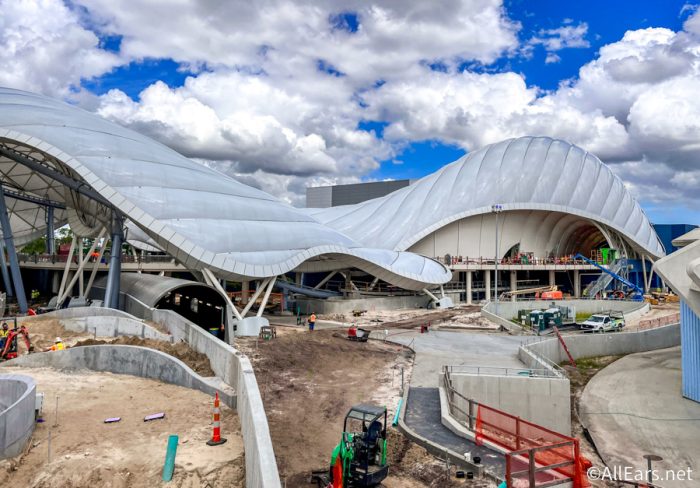 This is not a guarantee, but something we have witnessed from being in Disney World every day as new rides are being built and opening to the public. It's worth a shot to be on the lookout!
Meals Are More Shareable Than You Think
At Disney World, it may seem like you have to buy everything there — all of the souvenirs, snacks, extras — but that is not the case. If you're looking to save money on food, especially after all of the recent price increases at restaurants and on things like water and soda, pack your own snacks.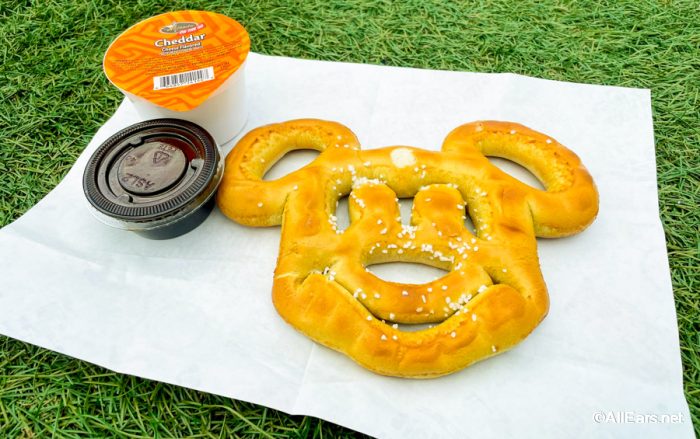 If you don't have room in your suitcase to pack snacks, you can ship them via Amazon to your Disney World hotel or order from another grocery delivery service. You are allowed to bring food into the parks and doing so could save you some money.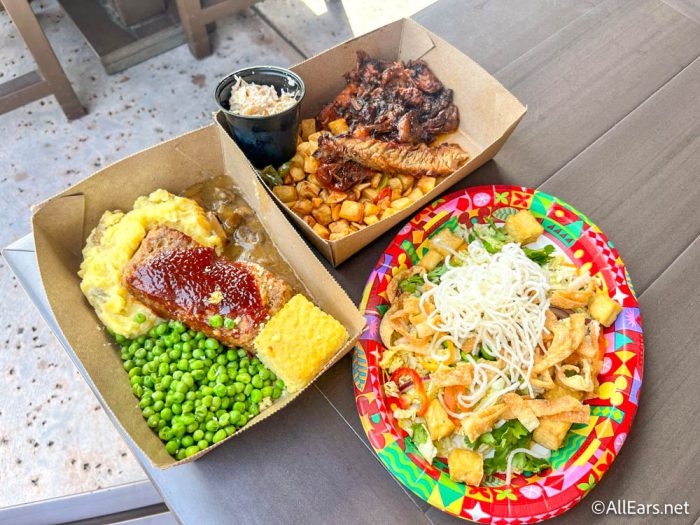 Also, meals in Disney World are more shareable than you may think! The adult quick service meals are usually more than enough food depending on what you get, so if you are snacking all day, it may make sense to share a meal with someone in your group. We also recommend getting kids meals at the quick service spots — anyone can order them!
One Hotel Does Disney Deluxe Without Deluxe Prices
Disney's Grand Floridian, Polynesian Village, BoardWalk…what do they all have in common? They are PRICEY. These are just a few of the deluxe resorts in Disney World, but did you know that you don't have to pay that much to have a deluxe Disney World experience?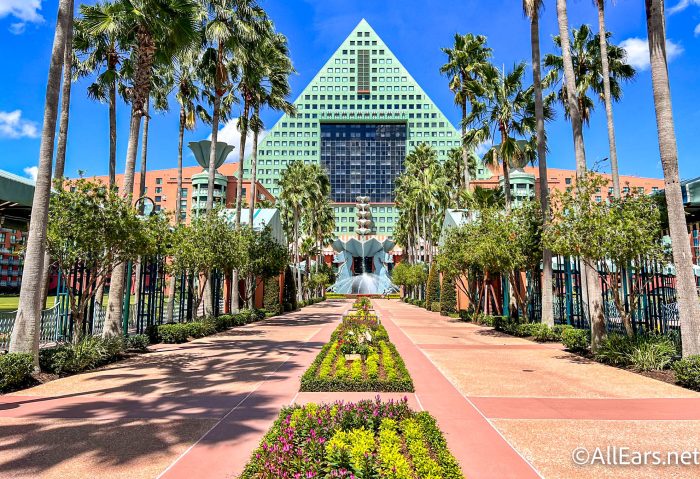 That's right — the Swan & Dolphin hotel is not owned by Disney (it's owned by Marriott) and is almost always cheaper than the other deluxe hotels! At the Swan & Dolphin, you are still just steps away from EPCOT, a boat ride or longer walk away from Hollywood Studios, AND you get Disney hotel perks like Early Entry.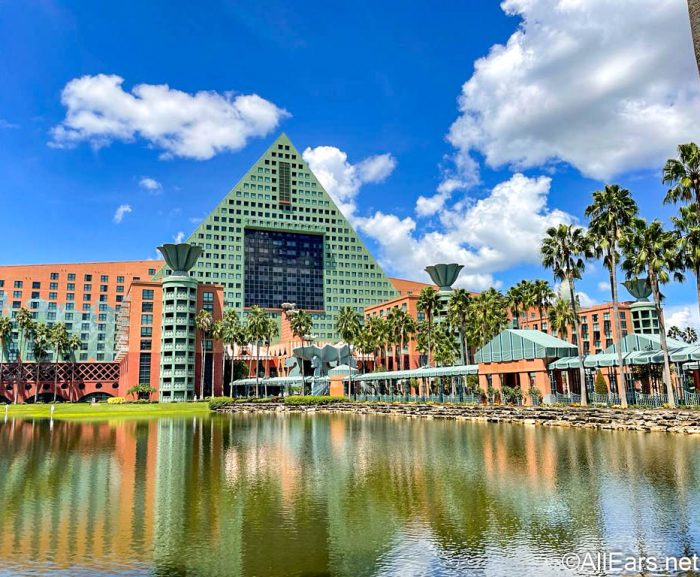 The Swan & Dolphin is still not the cheapest hotel at Disney World, but it is a good option to get a nicer hotel on a budget.
There are 10 ways you can cheat yourself a better and cheaper Disney World vacation! We'll continue sharing our best tips and tricks as well as deals to save you money on your next trip, so stay tuned to AllEars.
Which of these hacks is your favorite? Let us know in the comments!