While there's no doubt that Mickey Mouse and Minnie Mouse are the most iconic Disney character couple, a strong case can be made that Donald Duck and Daisy Duck are the most popular across various forms of media.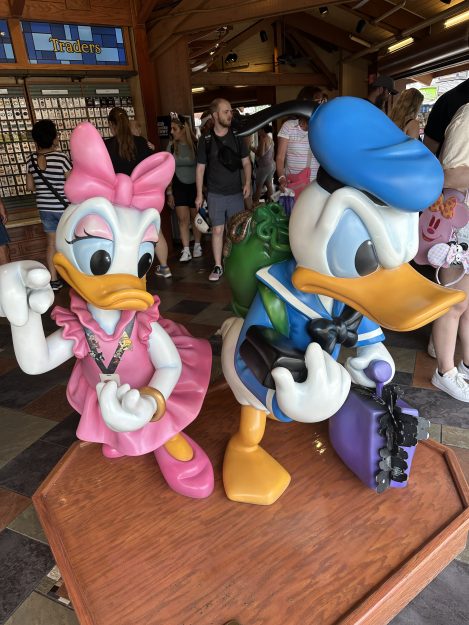 They've been portrayed in a romantic relationship across animated shorts, theatrical films, comic books, and television shows for nearly 90 years. However, this has led to some confusion among fans who question if Donald and Daisy are married?
If you're one who is confused, however, fear not — we have the answers.
Donald Duck made his debut in the 1934 animated short The Wise Little Hen. In the following year's Orphan's Benefit, Donald appeared again, this time with prone-to-anger personality audiences would fall in love with.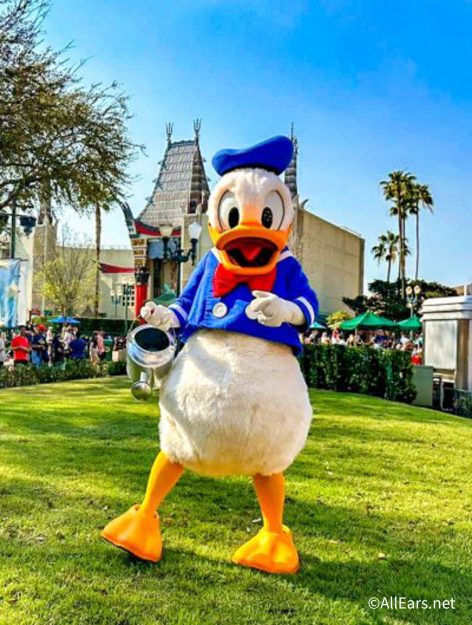 However, unlike Mickey and Minnie, Donald and Daisy didn't debut together. In fact, Daisy didn't make her first appearance until Donald's first solo cartoon — Don Donald — debuted in 1937. During that first appearance she was known as Donna Duck. The character didn't gain the name Daisy until 1940's Mr. Duck Steps Out.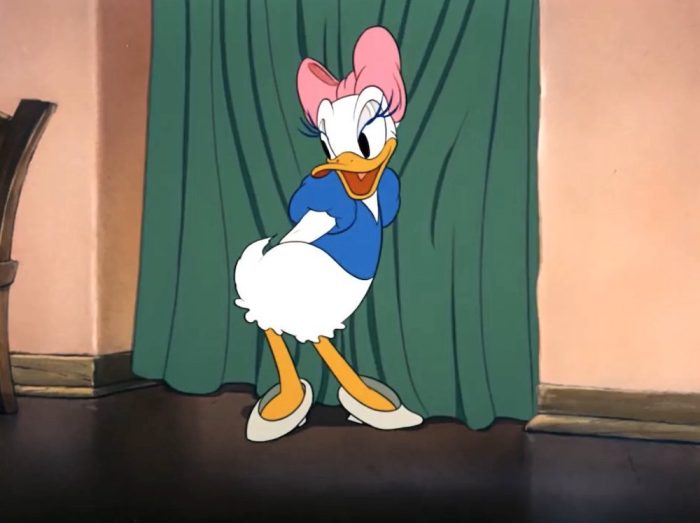 Over the course of the next two decades, Donald and Daisy were portrayed as a couple in 11 theatrical shorts, as well as hundreds of issues of comic books. The couple's back stories were expanded upon in these mediums, particularly with the introduction of Huey, Dewey, and Louie — who are nephews to both Donald and Daisy (through her sister's marriage) and not their children, as many believe — and putting the three in a love triangle with Donald's cousin and rival Gladstone Gander.
There's only one instance where Donald and Daisy are presented as even contemplating marriage. In 1954's Donald's Diary, we see the couple go through a courtship, wedding, honeymoon, and (progressively miserable for Donald) married life. The animated short climaxes with Donald waking up, revealing everything to have been a nightmare, and joining the French Foreign Legion get as far away from Daisy as possible. This proved to be Daisy's last appearance during the so-called "golden age of animation."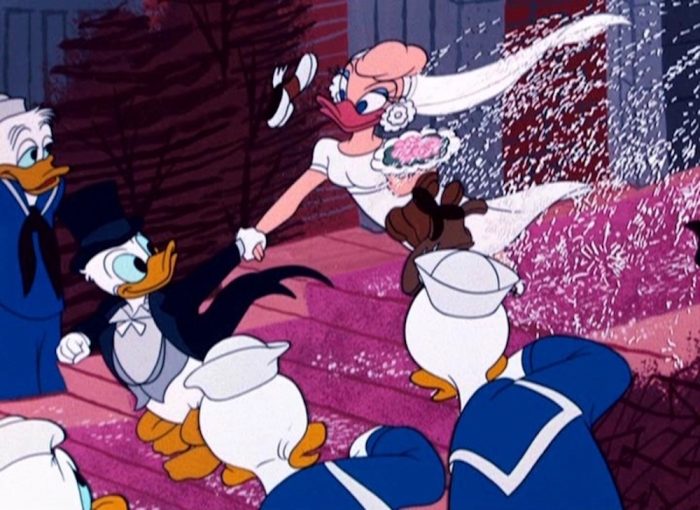 Donald and Daisy continued appearing together in comics and in Disney's theme parks over the next 40 years, being portrayed as couple in most instances, but not married. The next major animated portrayal of the couple came in the 1990s animated series Quack Pack, which focused on Huey, Dewey, and Louie updated for the 1990s. In that series, Donald and Daisy were coworkers — he a cameraman and she a news reporter — as well as a romantic couple.
In the three decades since, the couple have continued to appear together, often romantically involved but not married, in numerous projects including Fantasia 2000, Mickey Mouse Works, House of Mouse, Mickey Mouse Clubhouse, The Wonderful World of Mickey Mouse, Mickey Mouse Funhouse, Mickey's Once Upon a Christmas, The Three Musketeers, and Mickey's Twice Upon a Christmas.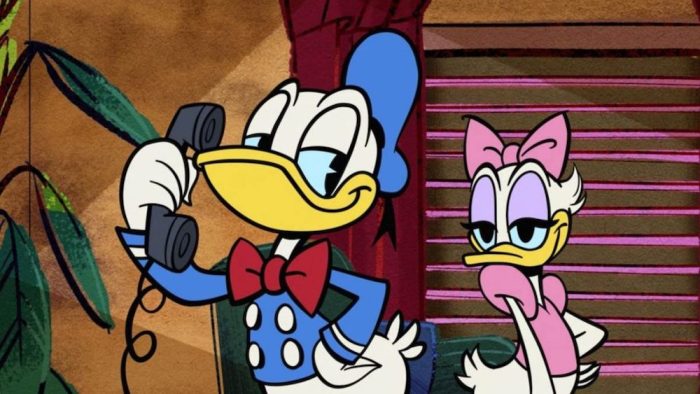 Would you like to see Disney canonically marry Donald Duck and Daisy Duck, or do you prefer them as the unmarried couple they've always been? Let us know in the comments below.
Keep following AllEars for more Disney news!
Join the AllEars.net Newsletter to stay on top of ALL the breaking Disney News! You'll also get access to AllEars tips, reviews, trivia, and MORE! Click here to Subscribe!