If you're going to Disney World expecting everything to be just as you remembered it from your last trip, be prepared to be disappointed.
There is a LOT of construction going on in Disney World right now. Part of EPCOT is covered in walls, there's a major roller coaster being built in Magic Kingdom, and several hotels are getting massive refurbishments and additions. It's hard to keep up with all of it, which is why we're rounding up all of the construction updates from this week in Disney World and sharing them with you!
Magic Kingdom
As usual, we're kicking off this week's report with an updated look at the TRON coaster! This week, there were quite a few workers on site, and a large amount of dirt was getting moved around by the main pathway leading to the ride building, as well as near the Walt Disney World Railroad train tunnel.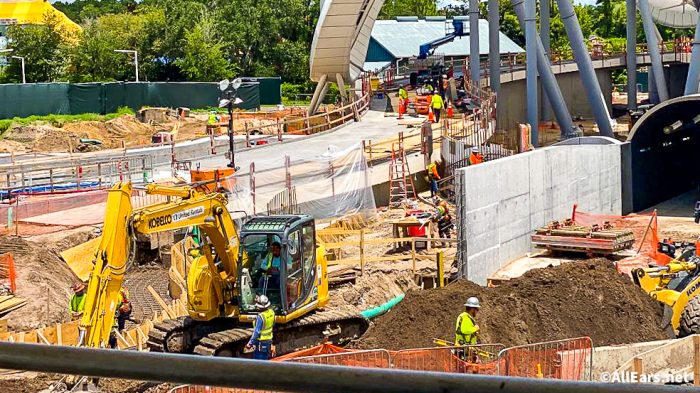 The construction extends a bit, getting closer to the Tomorrowland Light & Power Co. building. The side of the gift shop is still blocked by walls, and there was construction equipment stationed on the walkway leading back to TRON.
Want to see even more photos and details about the current state of the TRON construction?
Also, we got some big updates on Center Street! This offshoot of Main Street, U.S.A. has been blocked for a few weeks while construction crews update the road, and now part of the project seems to have been completed.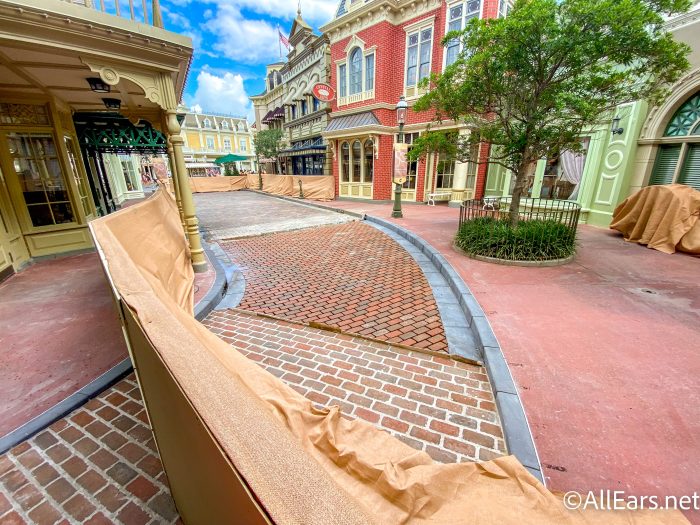 Guests can also now walk to the back of the area, alongside the construction walls, and see a portion of the brickwork that was updated.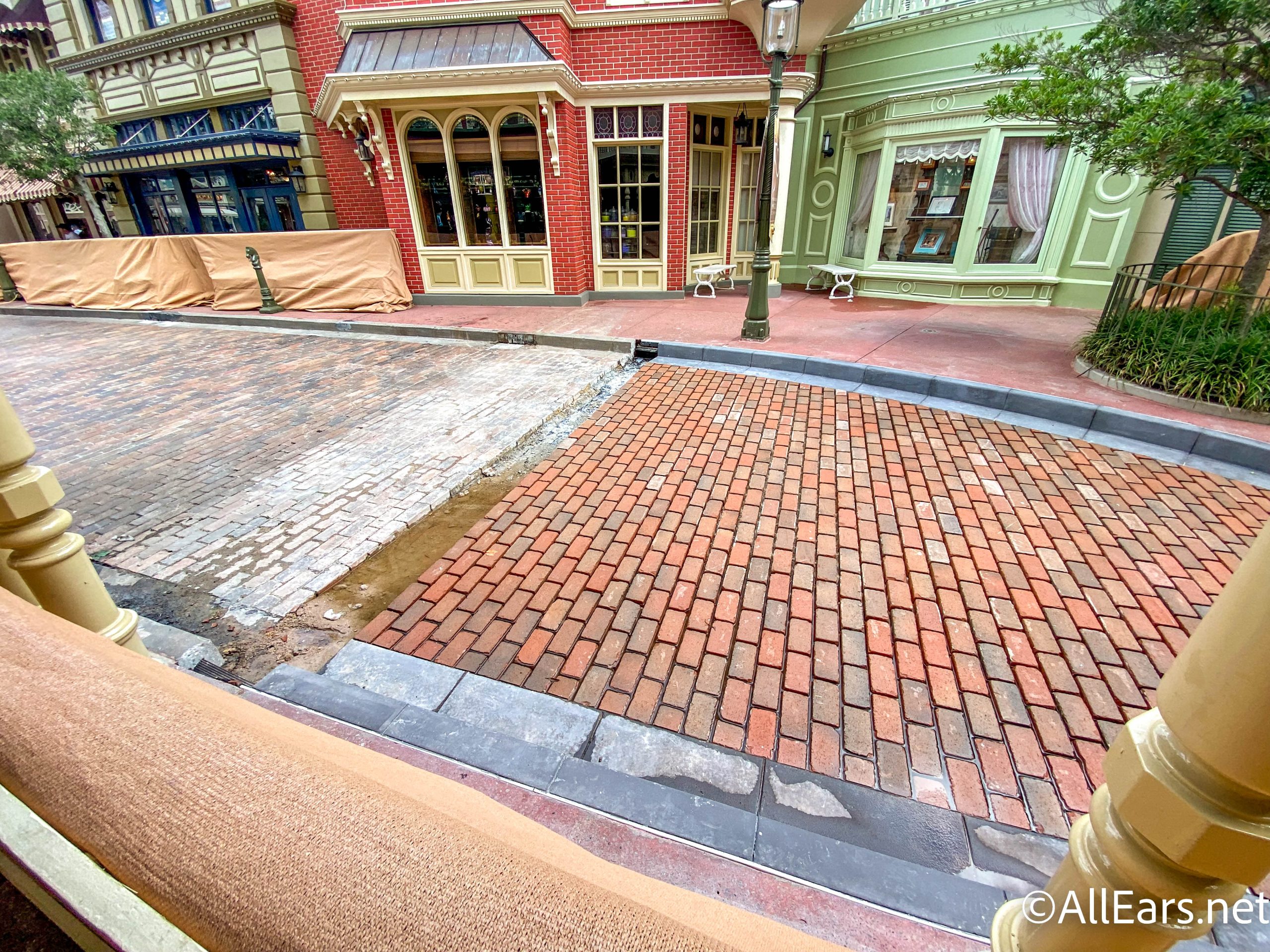 Progress appears to be moving along!
EPCOT
Quite a few things are happening in EPCOT right now, and some of them are visible from the monorail! First, we took a look at the construction happening in the blocked area next to Guest Relations. It looks like more dirt was moved recently, and there's a bit of landscaping being done. Once this area is opened up, it would provide a more direct walking path to Guardians of the Galaxy: Cosmic Rewind.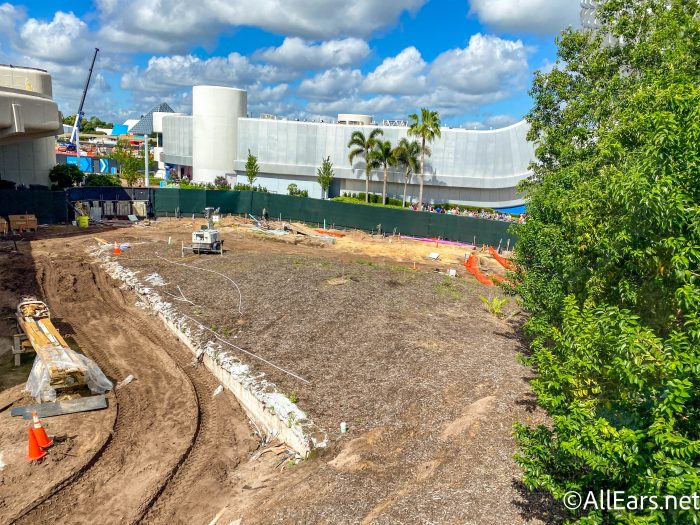 The other side of World Celebration continues to be a massive construction zone. First, we noticed that updates were being made next to the World Nature restrooms, which are now surrounded by equipment with the entrance to the restroom blocked.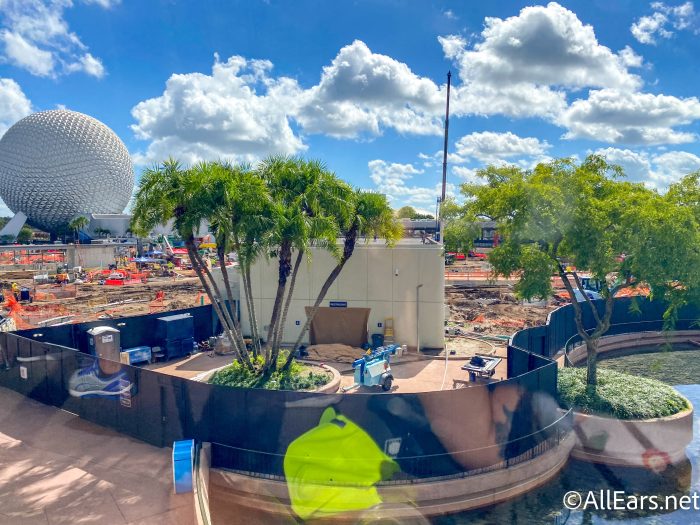 And even more structures have popped up for Journey of Water — Inspired by Moana. We're excited to watch this attraction slowly begin to form into something recognizable.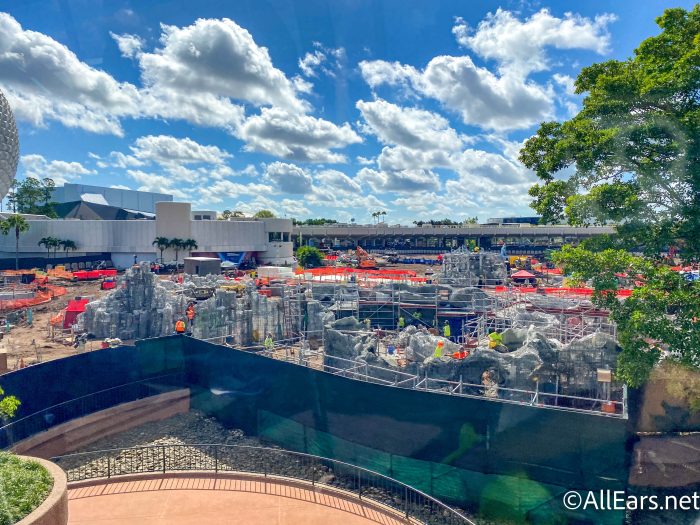 On our way back to World Showcase, we noticed that the playground near the former Starbucks location was under construction. The entire area was blocked by green scrim, but we could still see the tops of the structures peeking out.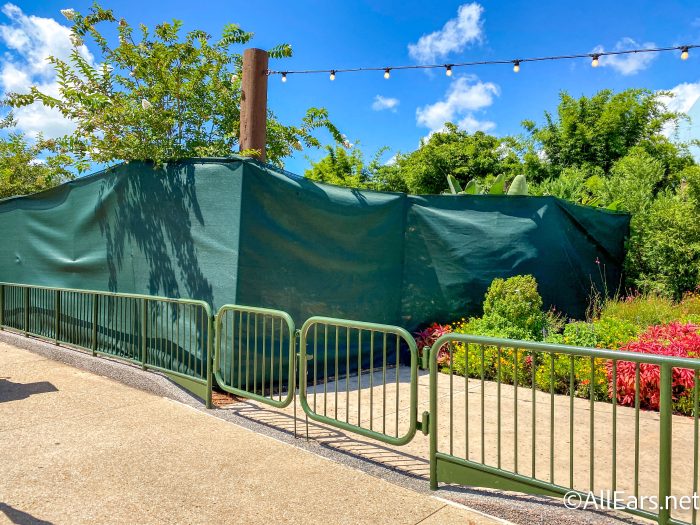 And finally, at EPCOT let's check in on the construction at Mitsukoshi in the Japan Pavilion. A portion of the store is still blocked by black tarps.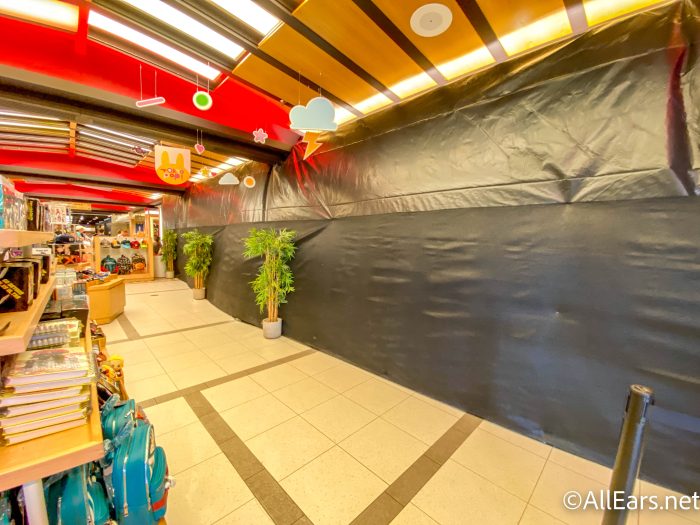 We'll keep watching to see if anything changes!
Hollywood Studios
In Hollywood Studios, near Toy Story Mania Disney is still directing guests out the side of the building to exit. We did notice some changes in painting indoors not too long ago, but for the most part, things are still the same as they've been for a while.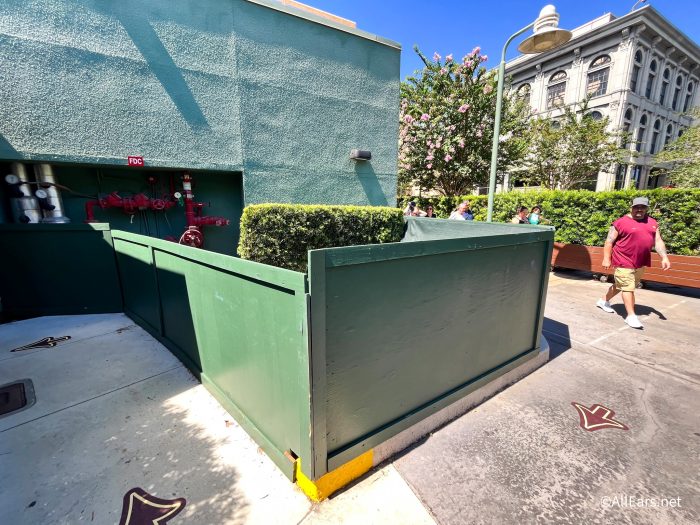 And we've also been closely monitoring this little blocked-off area in Star Wars: Galaxy's Edge. It's likely that this door could be home to some of the features for the bounty hunting aspect of MagicBand+, and we're interested to see what shows up.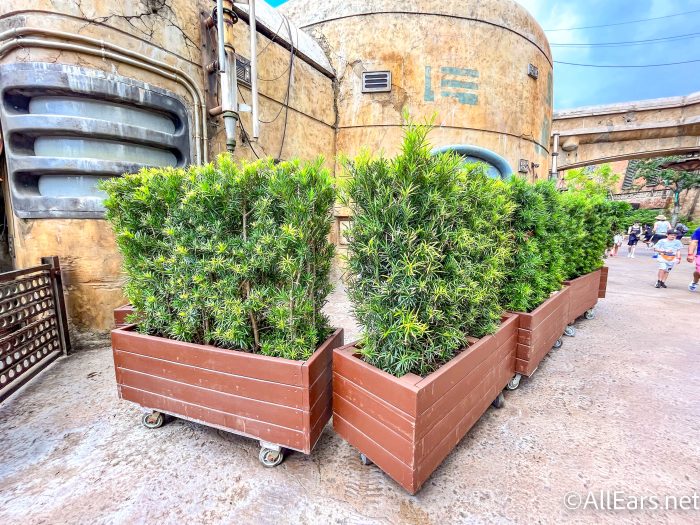 MagicBand+ is supposed to launch sometime this summer, though an exact release date hasn't been revealed.
Disney World Hotels
And finally, let's round things out at the hotels! Starting with Disney's Polynesian Village Resort, we've seen some big updates this week! The ground is getting leveled and some new structures have appeared on the property. This space will eventually be the home of new DVC rooms.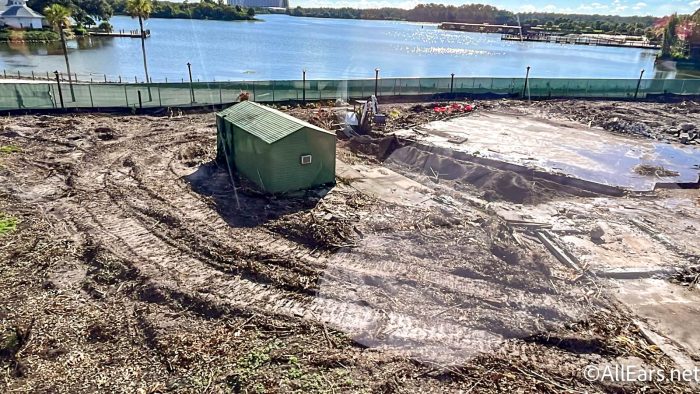 Over at the BoardWalk, the area in front of Abracadabar is blocked by rolling planters. It's still possible to walk around in this area, you may just have to take a few extra steps.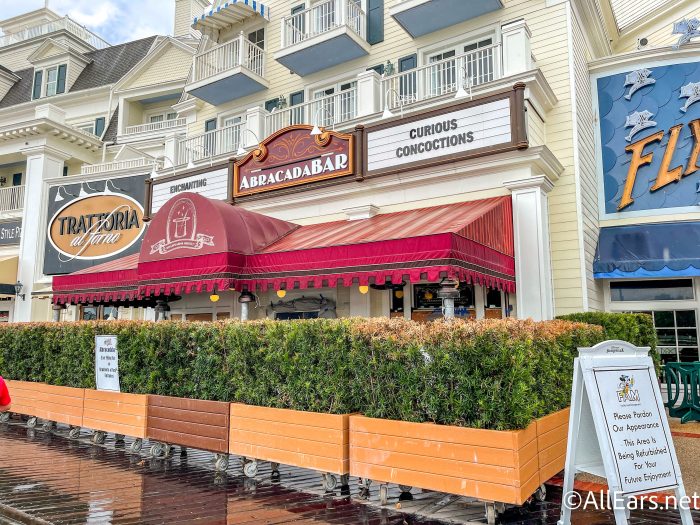 And there are a few different construction projects happening at the Yacht Club right now. First of all, the lighthouse is under construction. The base is surrounded by walls and the structure itself has scaffolding all around the exterior. It's not exactly the iconic photo spot that it usually is!
And at the pool that Yacht Club shares with Beach Club, Stormalong Bay, there are a few construction walls up while refurbishments happen on specific parts of the pool. Don't worry, it's still open for swimming!
We also spotted some construction on one of the sidewalks in front of the Yacht Club lobby. It wasn't affecting any operations of the resort.
There are so many exciting things coming soon to Disney World! With two new attractions in EPCOT and Magic Kingdom, the massive transformation of EPCOT, the changes coming to Toy Story Land, and updates at the hotels, there's a lot to look forward to.
We'll continue to share updates on these construction projects so we can all watch the progress together. Stay tuned for more updates.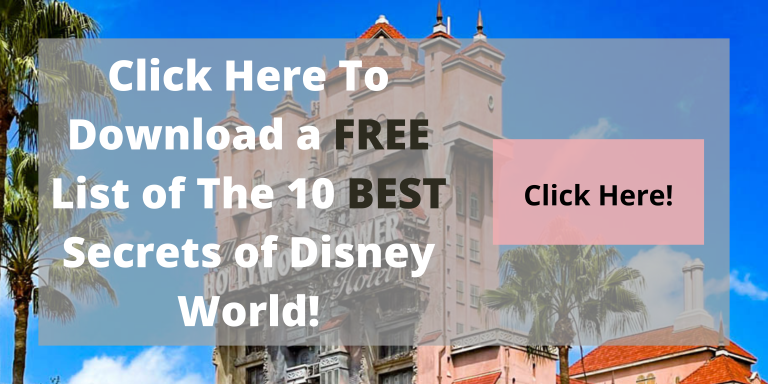 Which big change are you most excited about? Tell us in the comments!