Buying a gift card in Disney World (or in preparation for your trip to Disney World) can be a great thing.
The gift cards typically have fun designs that can make them great souvenirs. You might be able to get a discount on some of them if you buy them at select stores with a special card (like Target). And using a gift card could help you and other family members stick to your budget. Right now, you can get some festive digital gift cards in EPCOT, but if you do get one, there's something you should know about first.
If you walk through EPCOT's 2021 International Festival of the Holidays, you might just see a few signs like the one below. It seems various stores and other spots in EPCOT are noting that guests can buy and utilize digital Disney gift cards.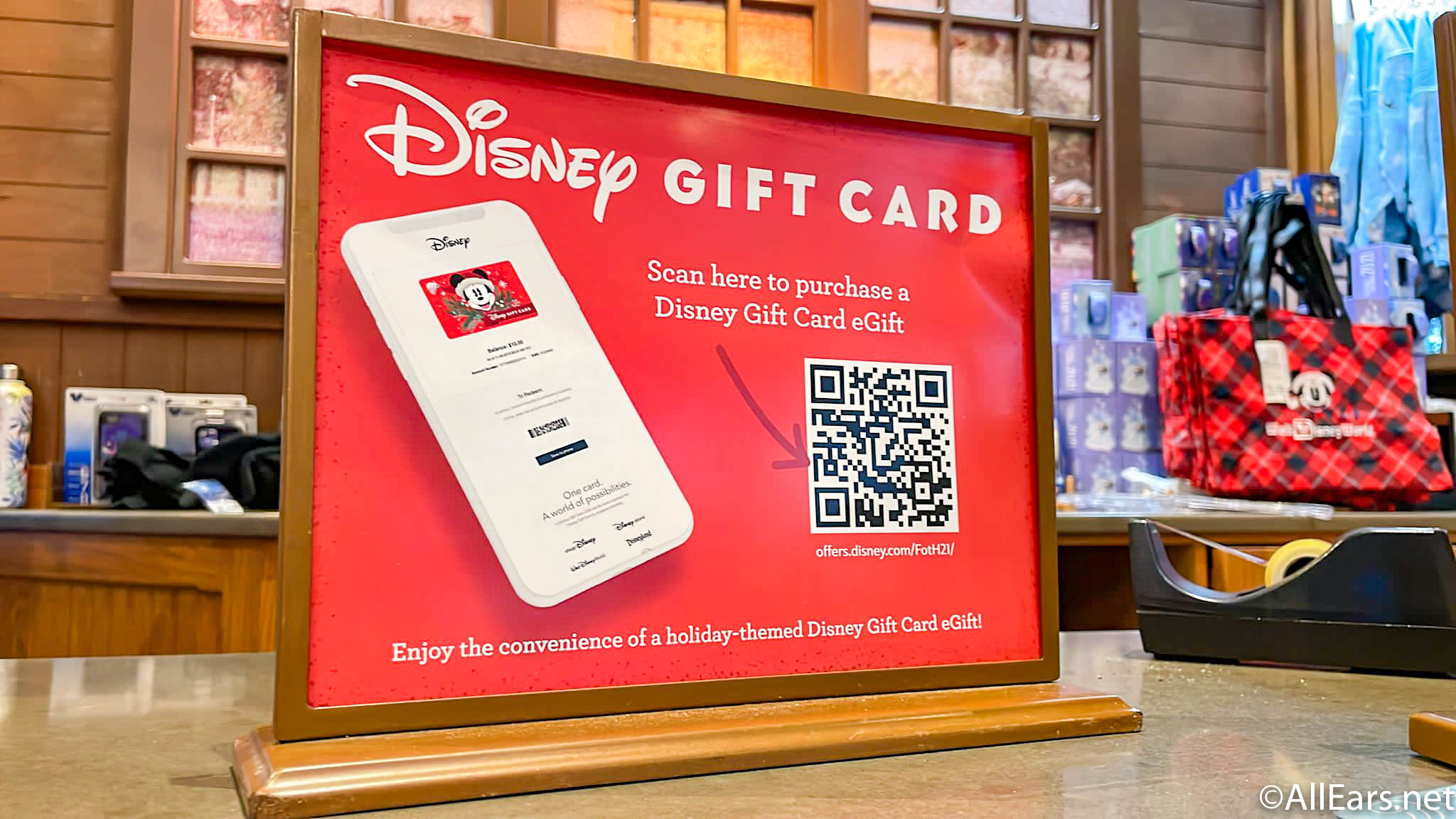 You may have known that you can buy Disney gift cards online, but did you know that you can use digital Disney gift cards from your phone in the parks? With these digital holiday gift cards, you can do just that!
We haven't seen a Festival of the Holidays wristband gift card released this year (which is something we've seen at previous EPCOT festivals), so this could essentially be a digital replacement for that. The website listed on the signs does direct guests to visit a website with the name "FotH21," likely standing for Festival of the Holidays 2021. This could also be somewhat related to Disney's overall environmental goals of reducing plastic waste or other potential factors.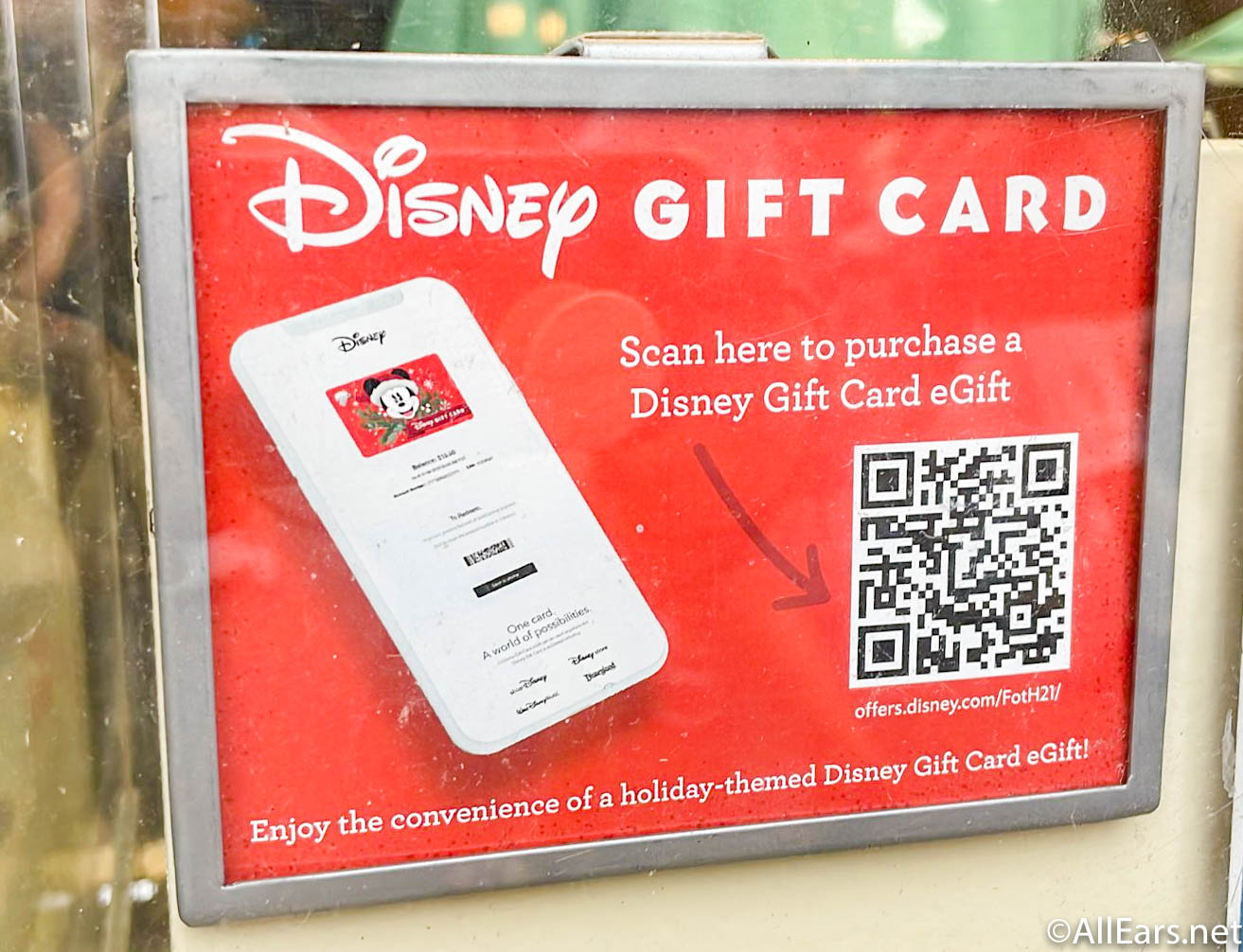 When we scanned the link for the digital gift cards and visited the website, we noted that the app showed them with a holiday design. 
First, you'll input your information into the app (email and desired gift card amount). Then, you'll enter your billing information and pay and activate the card.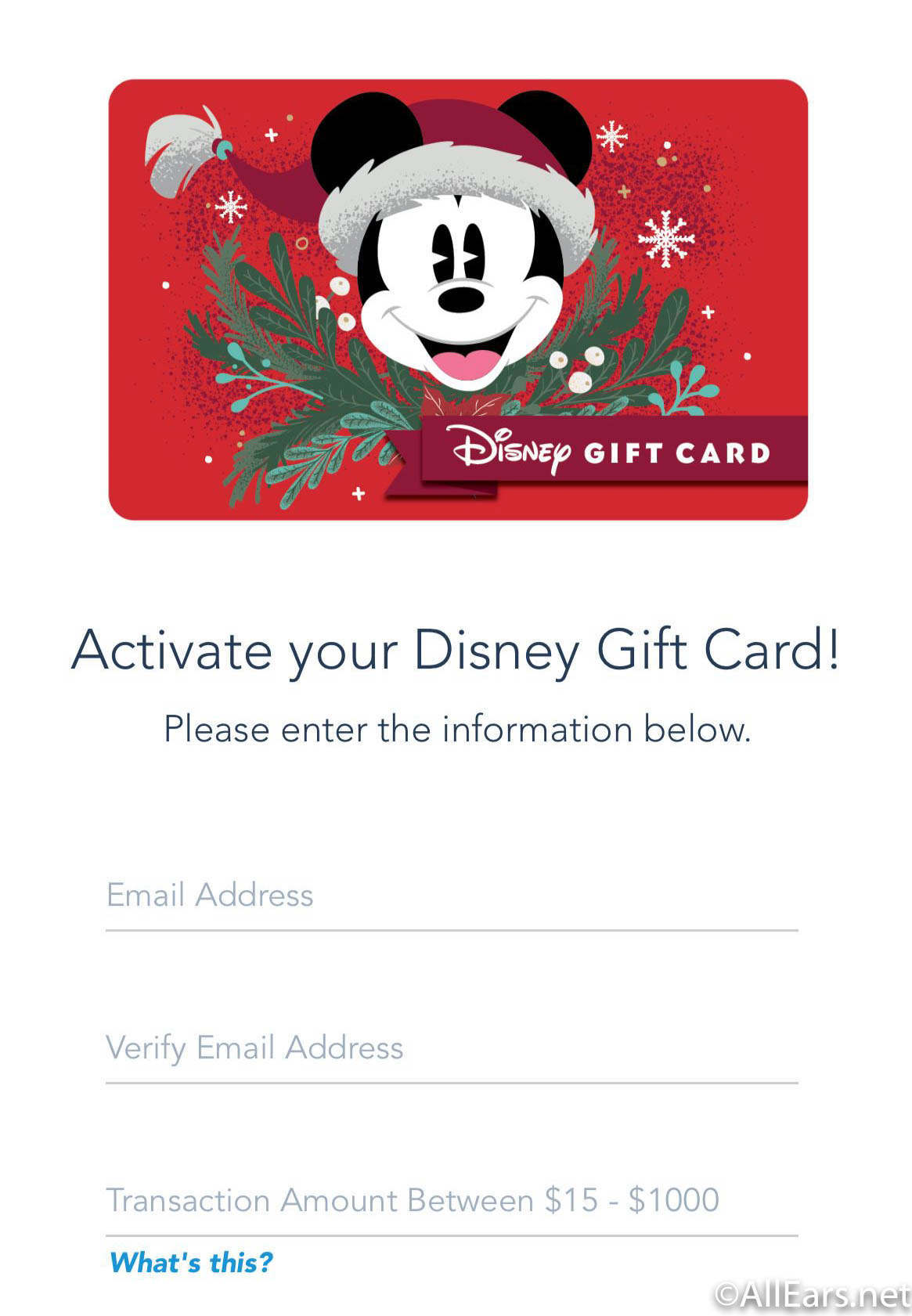 Once you've purchased the digital gift card, you can use it at any of the eligible Disney booths or stores (just like how you would use a regular Disney gift card). The Cast Members will be able to scan the code from your phone to use for your purchases, and you'll be off.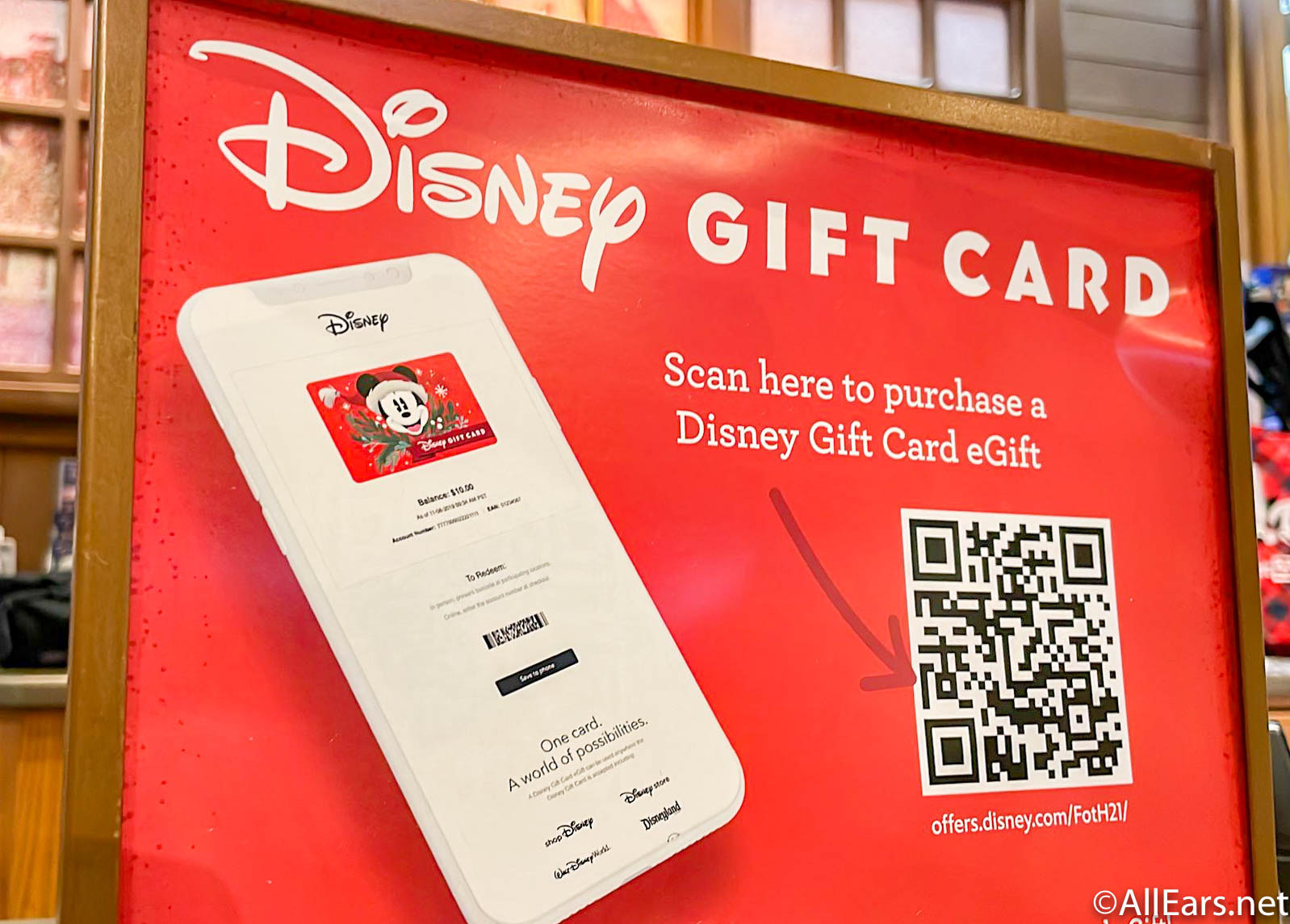 But, we do want to issue an important WARNING if you're thinking of getting one of these digital gift cards. A Cast Member we spoke to indicated that it can take about an HOUR after the time you purchase the digital gift card until you can actually start using it.
That could potentially be a really big issue. Some guests are used to purchasing those wristband gift cards during the EPCOT festivals immediately before visiting the booths and using them right away. It seems like that likely isn't possible with this digital system (at least, not according to the Cast Member we spoke with).
So, if you're planning on getting a digital gift card for your time at the Festival of the Holidays (or just in the parks in general), you'll want to make your purchase EARLY so you have more than enough time for the system to process your purchase and you can start using it. Or, if you'd prefer, you can visit the stores in EPCOT (or another park or resort) to grab a physical gift card (there are some 50th Anniversary designs available and select other designs available as well).
We'll keep an eye out for more updates and let you know what we find.
Would you buy and use a digital gift card or do you prefer to have a physical one? Tell us in the comments!
Join the AllEars.net Newsletter to stay on top of ALL the breaking Disney News! You'll also get access to AllEars tips, reviews, trivia, and MORE! Click here to Subscribe!