There are some rides in Disney World that guests seem to love to hate. Whether they are rough and loud rides like Dinosaur or dizzying attractions like Mad Tea Party, it's fair to say that not every ride will be the majority's "cup of tea" (pun totally intended there).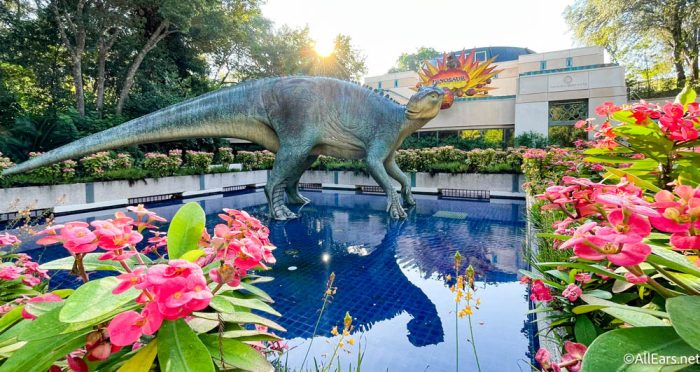 However, there are some attractions in Disney World that you'll probably have a hard time finding their fair share of haters!
Today, we're sharing several rides that nobody seems to hate!
Now, we aren't saying that there aren't those who think these rides may be overrated, not worth a 60 minute wait, skippable…but we maintain that these rides are so beloved, so crowd-pleasing, and so NOT controversial, we can't help but scratch our heads at the thought of ANYONE hating them!
Walt Disney World Railroad
First up is the Walt Disney World Railroad. If you hate this ride, you must have some deep-rooted issues with Walt Disney himself! The Railroad is a classic opening day attraction whose history dates all the way back pre-Disneyland! Unfortunately, we haven't been able to take a grand circle tour of Magic Kingdom for literally years, as the ride was shut down to accommodate all of the construction going on for TRON Lightcycle Run, but we hope to ride it again one day very soon!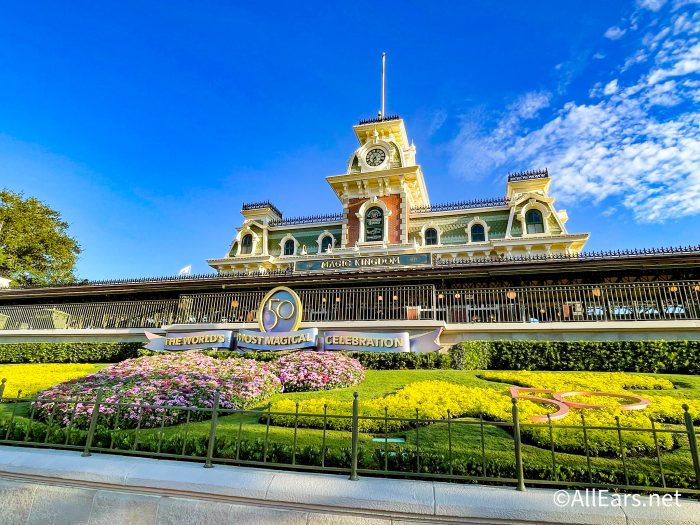 Classic Fantasyland Attractions
Next up is more of a category of rides: those classic Fantasyland attractions! They may not be at the top of everyone's To Do list, but you can't deny the extreme nostalgia when riding Peter Pan's Flight, Dumbo, or Prince Charming Regal Carrousel.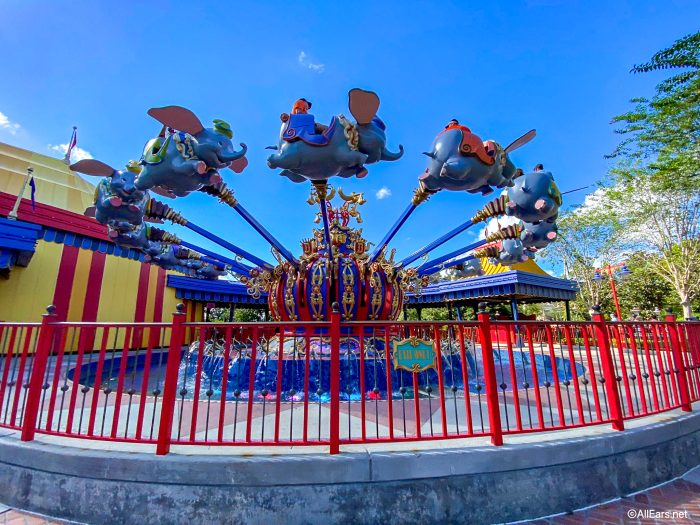 Pirates of the Caribbean
Another Magic Kingdom attraction we would be genuinely shocked to hear someone hated it is Pirates of the Caribbean. Is it worth a multi-hour wait? Probably not! Is it the most technologically innovative ride? It may have been when it first opened, but not anymore! Does any of this matter? It's Pirates of the Caribbean! You can't get much more "classic Disney" than this.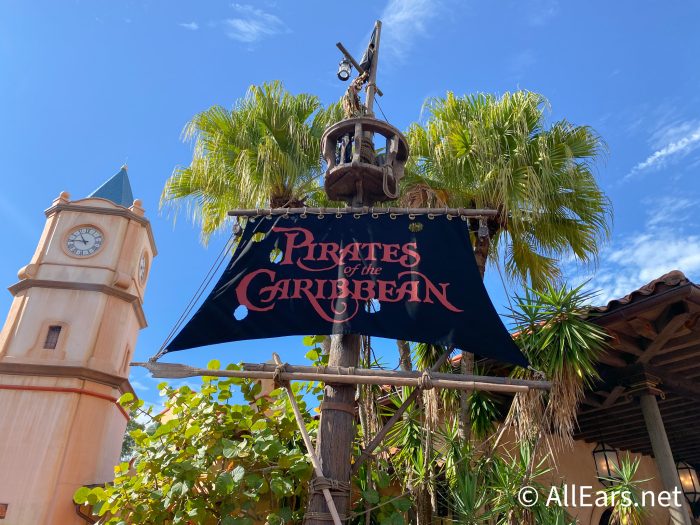 Big Thunder Mountain Railroad
Looking for a little more thrill? Guests all seem to LOVE Big Thunder Mountain Railroad, and we totally understand why! It has just enough edge for guests looking to brave their first roller coaster, but it's totally not boring for thrill seekers! It's a near-picture-perfect representation of the classic roller coaster.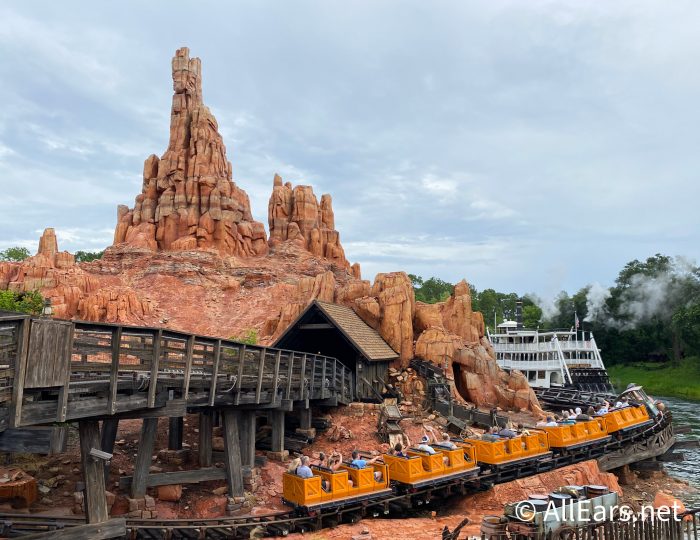 Tomorrowland Transit Authority Peoplemover
Our last Magic Kingdom attraction we're going to include in this list is the Tomorrowland Transit Authority Peoplemover. We know, we know, there may be some of you that just don't get the hype — and we hear you! Its simple design makes us marvel why the line can get so long at times. But why would anyone hate a ride where the entire point is to simply relax, kick back, and rest your weary feet while taking in some great sights of Magic Kingdom?
Spaceship Earth
Let's head over to EPCOT now to talk about a couple of rides that seem to have little to no haters in sight! Both EPCOT rides are in the same category of Peoplemover where they offer guests the chance to relax for a long period of time! First up: Spaceship Earth. It's as classic "EPCOT" as it gets, and if you hate this ride, well…don't thank the Phoenicians.
Living with the Land
The second EPCOT attraction nobody seems to hate is Living With the Land! This relaxing boat ride definitely has its mega-fans, and some may wonder what the hype is all about. While this ride may not be the most thrilling experience you'll have in Disney World, it will certainly be among the most relaxing.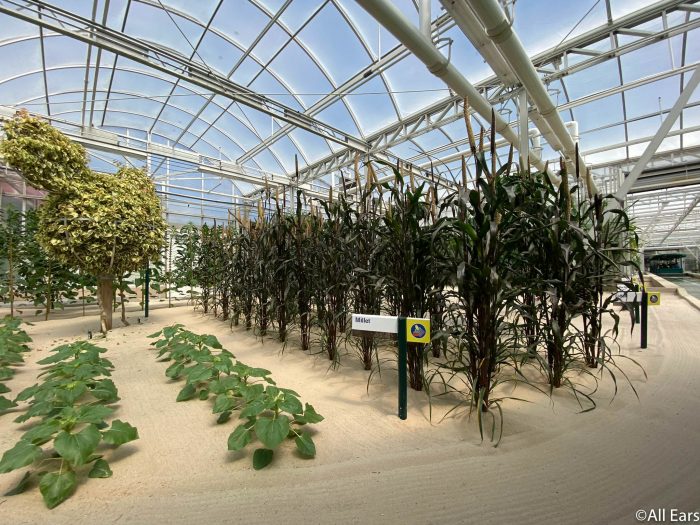 Kilimanjaro Safaris
The final ride on our list today is over at Disney's Animal Kingdom — and that's Kilimanjaro Safaris! Who could possibly hate the opportunity to see live animals up-close in a safari vehicle? This unique attraction is a must-do for many guests visiting Animal Kingdom, and for good reason!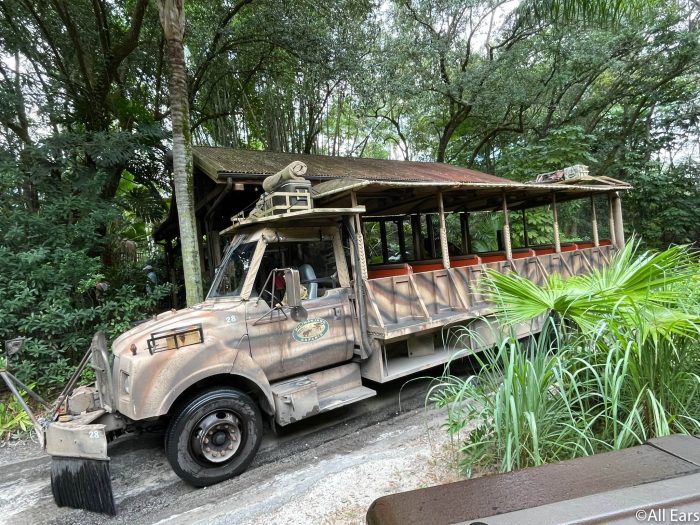 If you're planning your first trip to Disney World, or if you're bringing along a friend who has never been to the parks, we hope this list gave you some ideas for rides to check out that we'll bet no one in your family will wind up hating! While we may have not included the most thrilling or exciting rides on this list, there are plenty of folks out there who just don't jive with high-speed, dark, loud, scary rides — and that's totally fine! Be sure to follow along for more of the latest tips and advice ahead of your next Disney World vacation.
Do you agree with our list? Let us know in the comments what YOUR all-time favorite ride at Disney World is!
Join the AllEars.net Newsletter to stay on top of ALL the breaking Disney News! You'll also get access to AllEars tips, reviews, trivia, and MORE! Click here to Subscribe!