There's a new show on Disney+ called Behind the Attraction, and it's all about how Disney's most popular rides (that you can find in lots of different parks around the world) were made!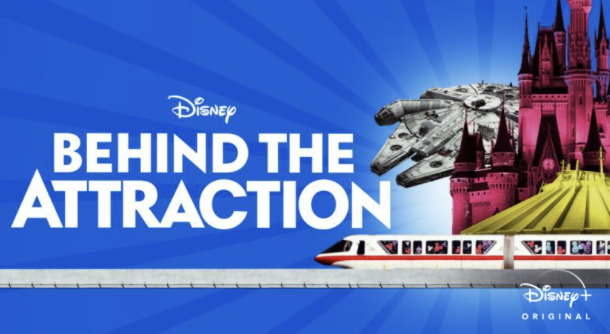 In the first five episodes, we get to meet the Imagineers that brought the attraction from idea to reality and learn about all the behind-the-scenes secrets that went into making the park rides that we know and love today! And, they shared some pretty interesting facts that even the biggest fans may not have known!
Did you know these five mind-blowing things about some of the most iconic Disney attractions?
Jungle Cruise
Episode one is dedicated to the history behind the creation of the Jungle Cruise in Disneyland (in which Walt Disney had a BIG hand himself) and, later, in Disney World! But what's really interesting is all of the work that went into creating a believable jungle in the middle of California.
Disney didn't want to have to purchase brand new trees to make the forest, so instead, they tagged trees that they would like to re-plant as they cleared the land to make way for the park. The only problem was when the disposal contractors came to clear the trees, they didn't know that some of them were meant to stay and put them all into the wood chipper.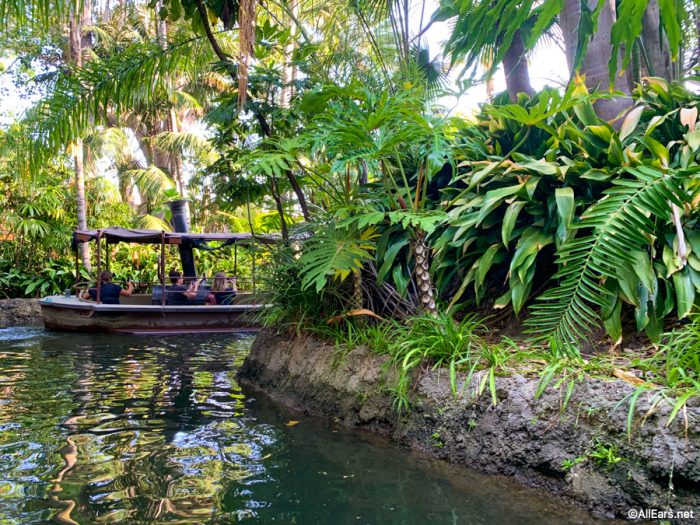 So the team turned to the locals instead and took trees that people in the area were trying to get rid of and installed them at the new attraction!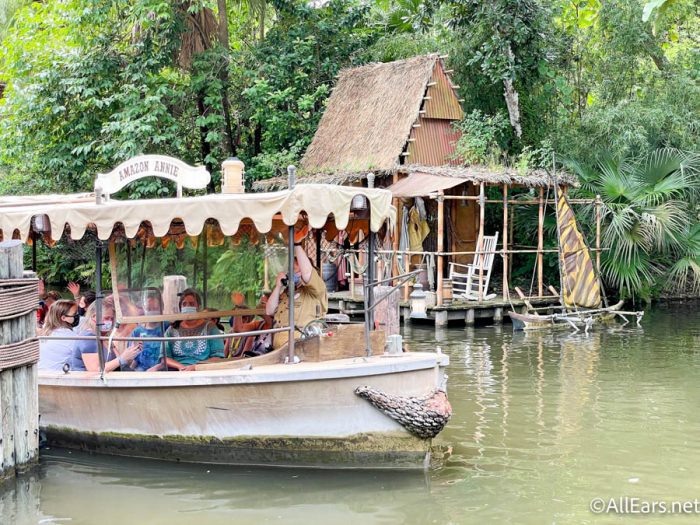 Oh, and Jungle Cruise hasn't always been funny! Walt wanted it to be an informational ride where guests got to experience the wild, so it was much more similar to the Kilimanjaro Safaris that we know today in Disney's Animal Kingdom but with animatronics.
Star Tours
Fans of Star Wars also got treated to a full episode dedicated to all THREE Star Wars rides in Disney World, and it all started off with Star Tours!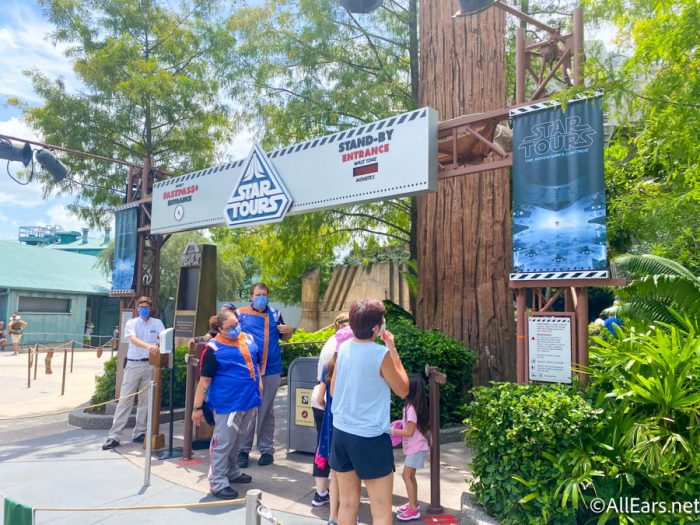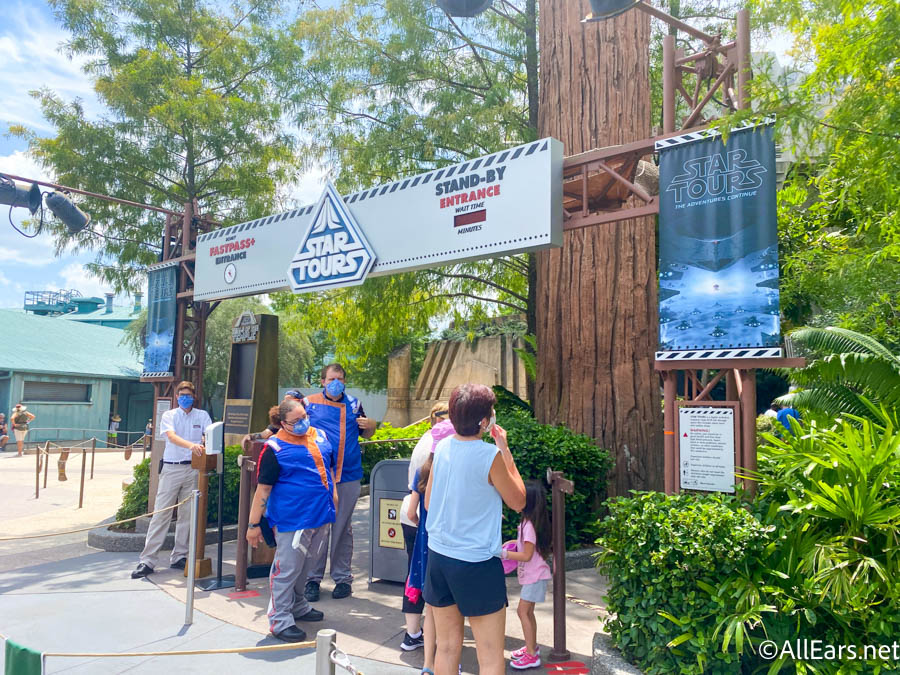 When Disney Imagineers started working on the attraction with George Lucas, nothing like it had existed before. They knew that they wanted to take guests into space, so they turned to aviation to see if they could make it possible and tested out a simulator that was used for training pilots.
After riding it over, and over, and over, and over again, Imagineers started working with the company on creating a simulator that could hold lots of passengers and support video.
They came up with the Star Tours vehicles that we know today, but there was one problem — the hydraulics needed to recharge in the middle of the ride. There was no way around it, so to this day, there's a break in the middle of the storyline where guests are unknowingly being brought all the way from the ground back up to the top to recharge the hydraulics system for more action.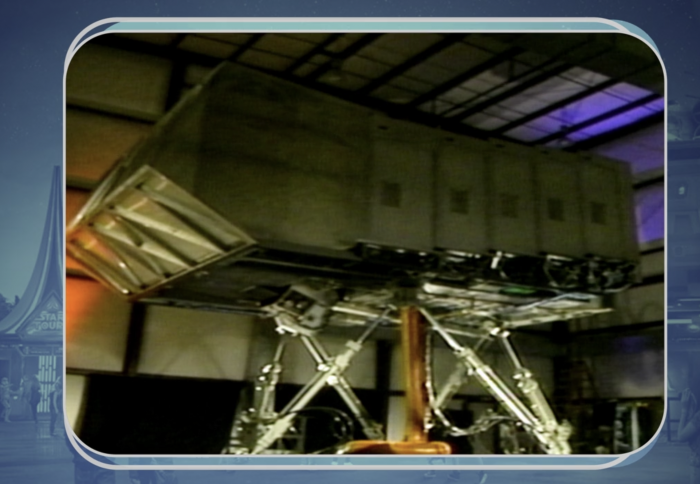 One fun fact that some long-time Disney fans might know is that the Star Tours vehicles were originally piloted by a goofy untrained droid called RX-24. He was retired from his role when the attraction got an update and now has a new home as DJ-R3X at Oga's Cantina in Star Wars: Galaxy's Edge!
Millennium Falcon: Smugglers Run
Star Tours wasn't the only attraction in the third episode of Behind the Attraction! Disney also revealed some secrets about the creation of Millennium Falcon: Smugglers Run!
When Disney started planning for Star Wars: Galaxy's Edge, they knew that they needed to create a ride where guests could fly the Millennium Falcon, but needed to be able to fit more people than just six per cockpit.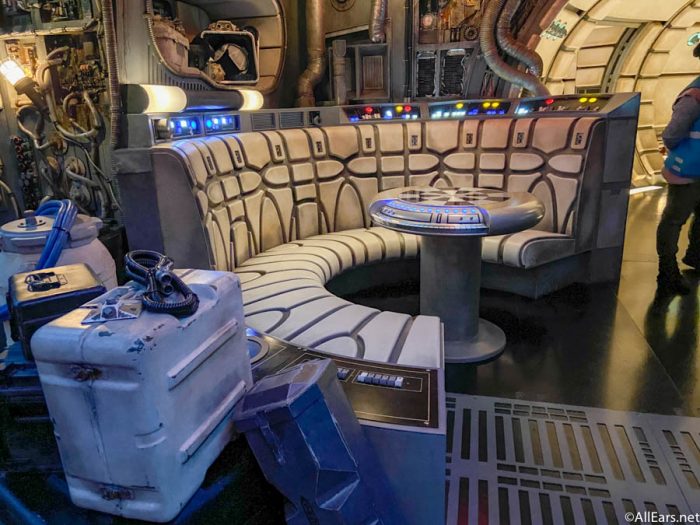 To give the attraction a real feel of piloting the iconic ship, Disney took a trick from a classic ride — Carousel of Progress! It may not feel like it, but guests are actually rotating through a circle while they're on the ride and other groups are loading in and exiting at the same time.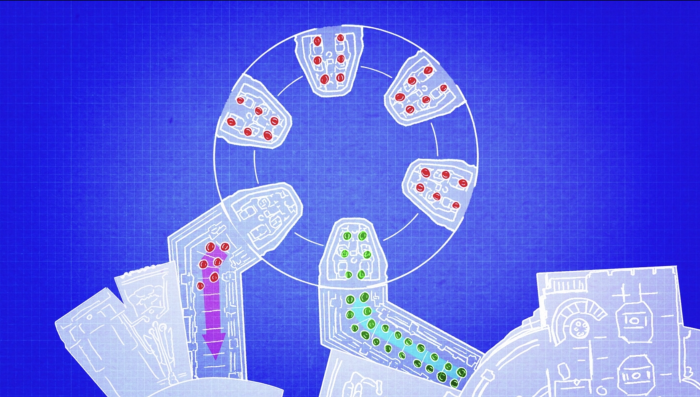 Not only does it make it so that Disney can load thousands of more people on the attraction a day, but it also makes it feel like the Millennium Falcon is truly your ship because you don't see anyone else when you exit.
Haunted Mansion
We also got to learn a little more about the fan-favorite attraction that is in every Disney park — the Haunted Mansion! Perhaps the most interesting fact is that Walt Disney never actually gave his final say on what the attraction should be.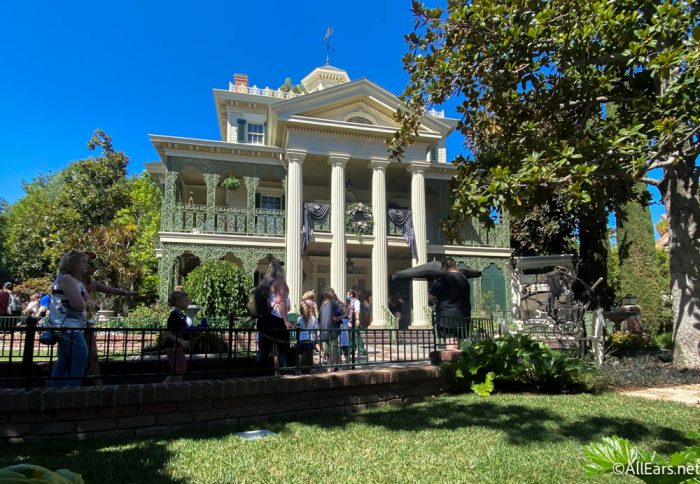 The ride was in development for a looong time (so long that Disneyland had to put a sign out front because so many people were asking) all because Imagineers couldn't decide — is this ride supposed to be scary or funny?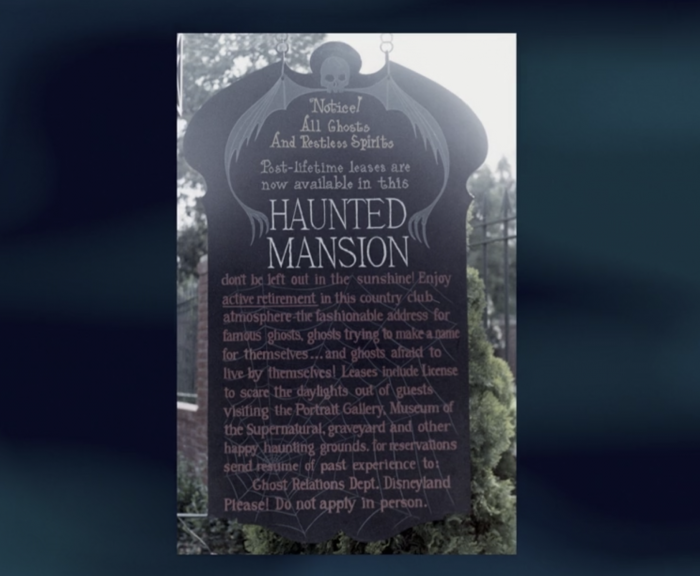 The two lead Imagineers had different opinions, and Walt passed before sharing his final direction, so we ended up with a Haunted Mansion that is both a little funny and a little scary!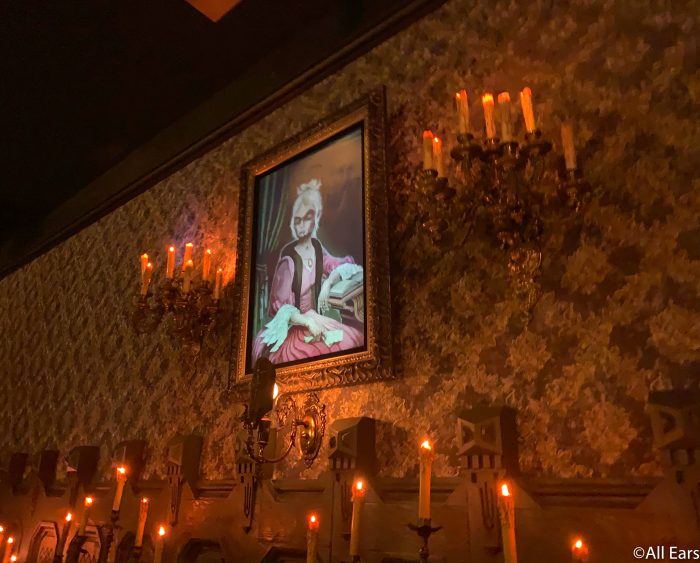 We got some clarification on whether the Stretching Room is actually stretching, too! In the attraction at Disneyland, guests are actually entering an elevator when loading into the pre-show room so they are going down, but at Disney World, the room's ceiling and walls are actually going up, and the guests don't move at all.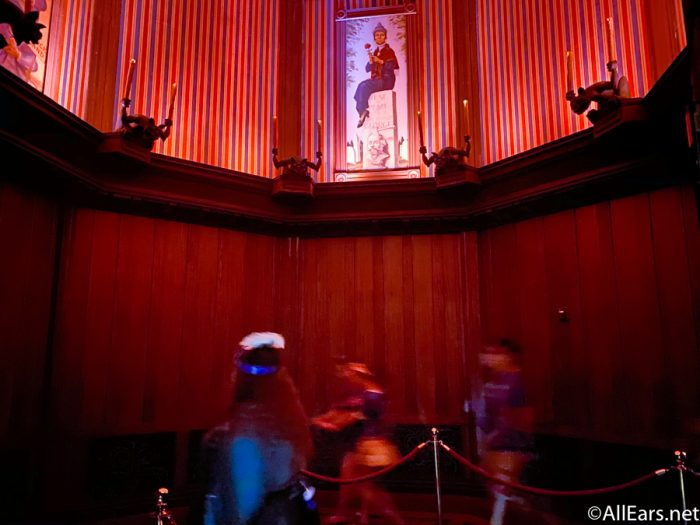 Tower of Terror
Lastly, we got to go behind the scenes of the creation of all the Tower of Terror attractions that we know in the Disney Parks today!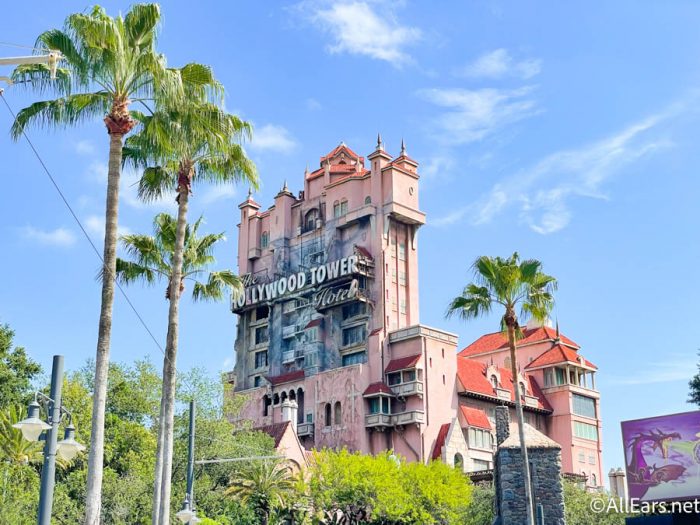 If you've always thought you're dropping down that elevator chute, you're wrong. Imagineers actually had to create a ride system that pulls the cars down because the mere force of gravity isn't enough for a proper thrill.
It wasn't just the Disneyland and Disney World Tower of Terror rides that we got to learn about; Disney also shared some details about the Tower of Terror in Tokyo DisneySea!
The attraction has a completely different storyline compared to the one that we know because Twilight Zone a cultural icon there. Instead, Disney created a new story that revolves around a rich collector, Harrison Hightower III. The character might look a little familiar to hard-core Disney fans because he is modeled after retired Disney Imagineer, Joe Rohde!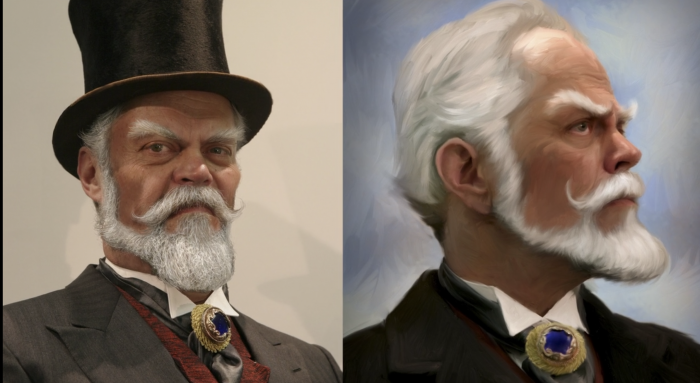 If you're not familiar with Joe Rohde, he had a BIG hand in the creation of many Disney Park projects like Pandora — The World of Avatar at Disney's Animal Kingdom and Guardians of the Galaxy – Mission: BREAKOUT! at Disney California Adventure.
Now you know a little bit more about some of the most iconic Disney attractions! And, luckily there are more episodes of Behind the Attraction to come on Disney+.
While you wait for those to release on the streaming service, you can learn more fun facts and details about Jungle Cruise and more below!
And, stay tuned for more Disney history, news, and updates!
Join the AllEars.net Newsletter to stay on top of ALL the breaking Disney News! You'll also get access to AllEars tips, reviews, trivia, and MORE! Click here to Subscribe!

Have you watched Behind the Attraction on Disney+ yet? Let us know in the comments!