Okay, all you Disney's Hollywood Studios travelers — time to play a rousing game of Eat This, Not That!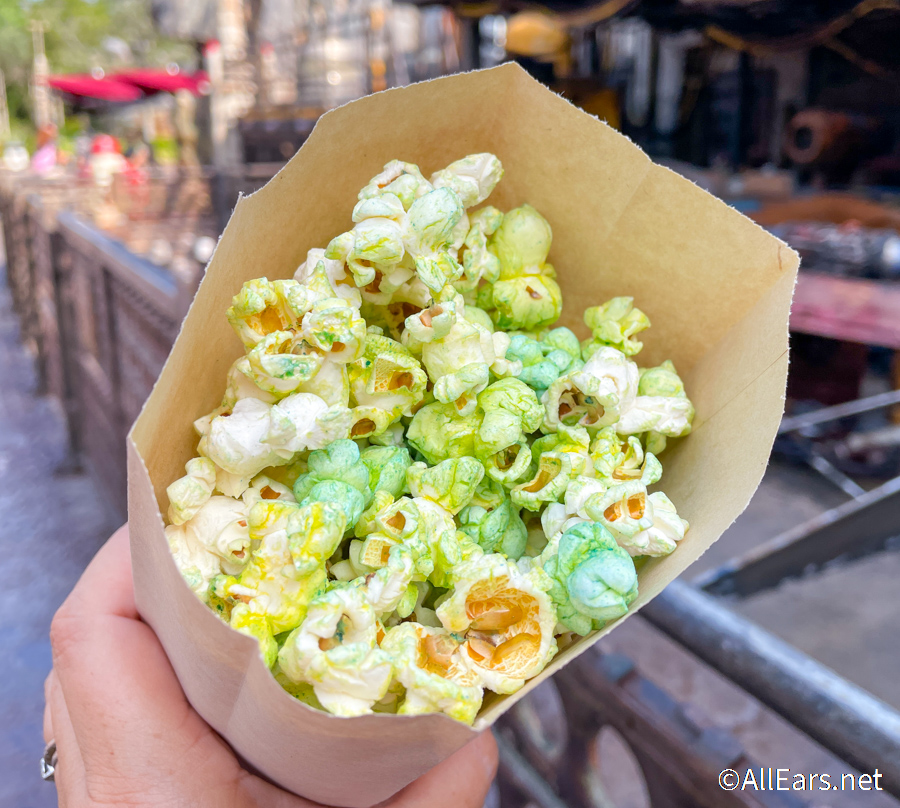 The game's pretty straightforward. In fact, all you have to do is keep reading to find out which foods you may want to skip out on while you're walking around the park and which foods you may want to choose instead. Of course, the decision is ultimately in your hands — so only YOU can determine whether you win this game or not. 😉
Ready? Let's begin.
Eat This: Ronto Wrap
If you find yourself over in Star Wars: Galaxy's Edge (who are we kidding — of COURSE you're going to be over there) and you're looking for a quick-yet-authentic option from Batuu, head to Ronto Roasters and pick up a Ronto Wrap.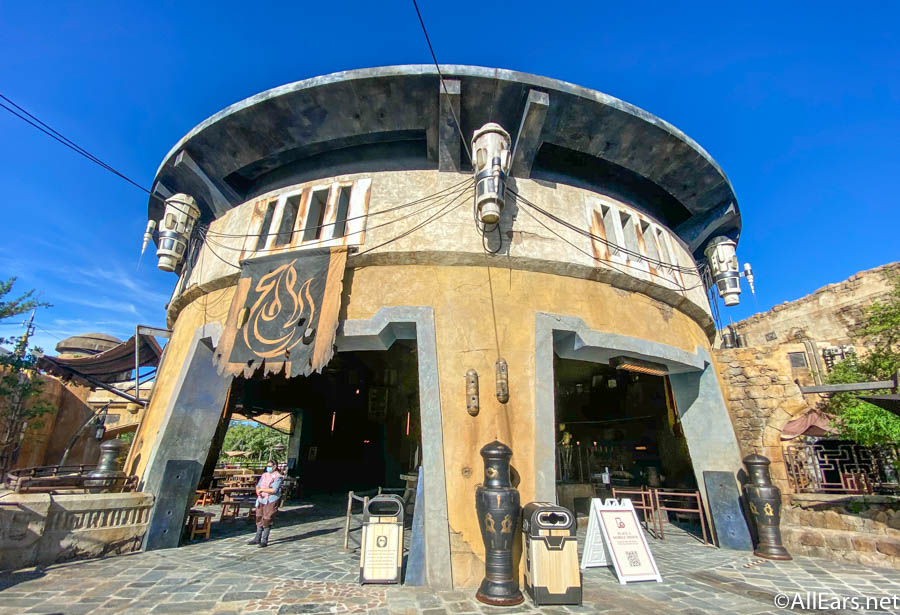 Ronto Wraps are kind of like hot dogs — if hot dogs were actually grilled sausage and the buns were actually pitas.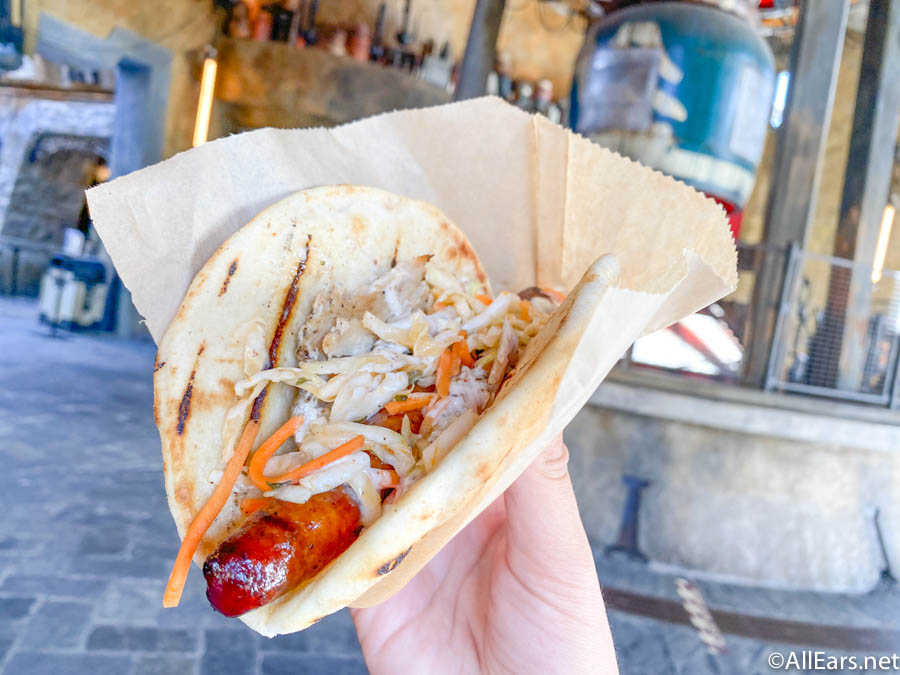 You can choose from a few different Ronto Wrap varieties. First, you've got the OG (AKA the Ronto Wrap) — with added roasted pork, peppercorn sauce, and a tangy slaw for $12.99. Then you've got the veggie option (AKA the Zuchii Wrap) with "grilled zucchini, smoky chickpea-onion slaw, creamy garlic-Tahini sauce, and fresh cilantro" for $11.99. You've also got breakfast options, too! The Ronto Morning Wrap has eggs, grilled pork sausage, shredded cheddar, and peppercorn sauce for $12.49.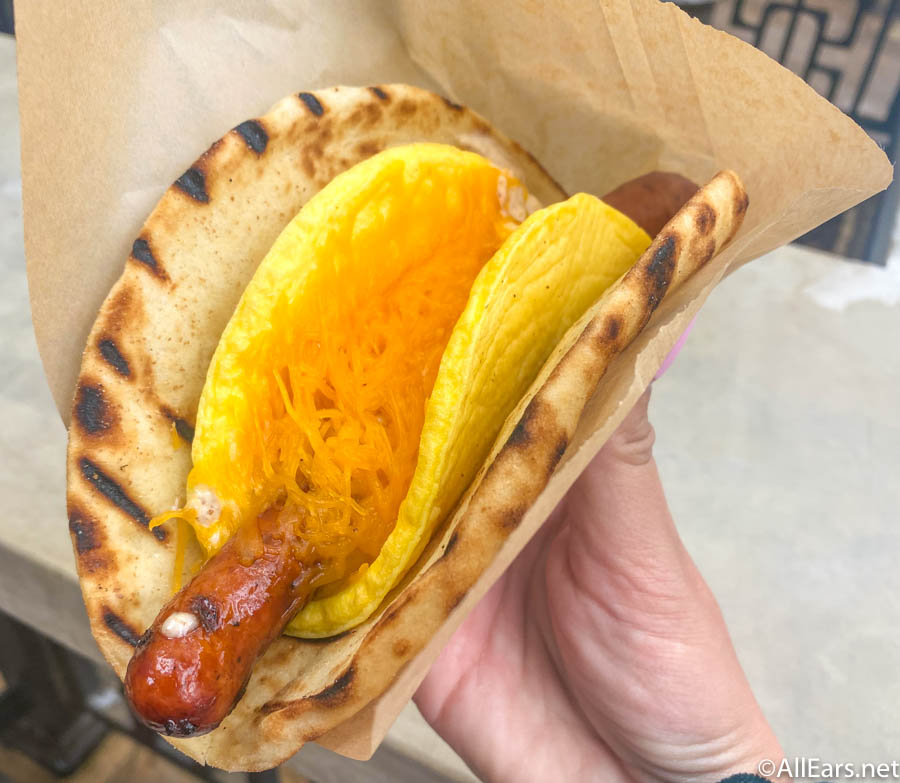 Listen, we KNOW they look a little iffy, but the flavor combos are really playing well together here. A little smoky, a little spicy, a little crunch — a LOT of flavors. And unique! (Though it may be tough to convince pickier eaters to try a bite… .)
Not That: Pretzel Dog
Over at Fairfax Fare on Sunset Boulevard, you can find quite the selection of hot dogs. But the Pretzel Dog for $11.49 is nothing to write home about.
You'd think that the pretzel would be a big selling point for this hot dog — but although it initially starts with a good flavor, the other ingredients (i.e.: the apple-braised sauerkraut and onions, drizzled with mustard aïoli) make the bun pretty soggy after a while.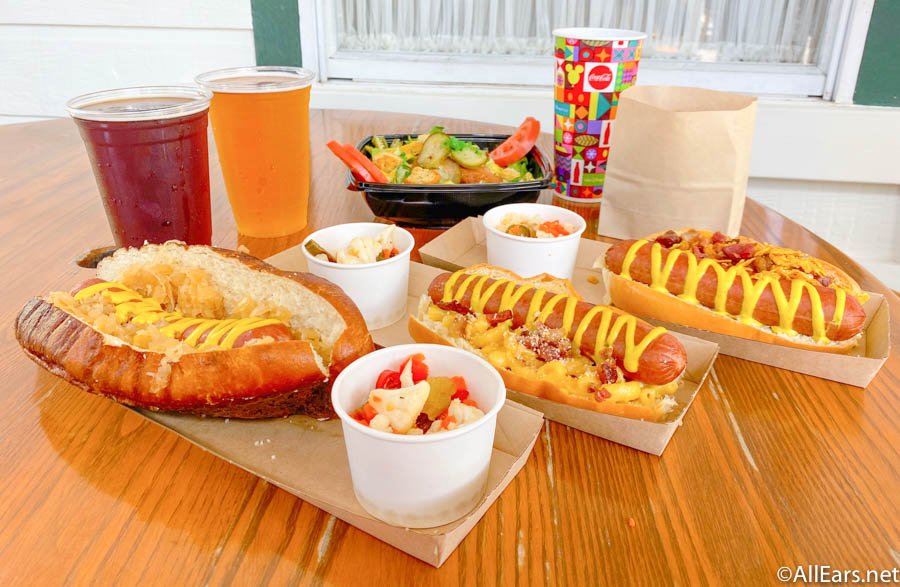 That being said, Fairfax Fare is a good Quick Service option for those who are looking for a more standard hot dog (or even a hot dog with macaroni and cheese!).
Eat This: Fuzzy Tauntaun 
Maybe "eat this" isn't quite the right phrase for this entry. "Drink This" is more like it — because we're going to talk about some alcoholic beverages you can find around the park.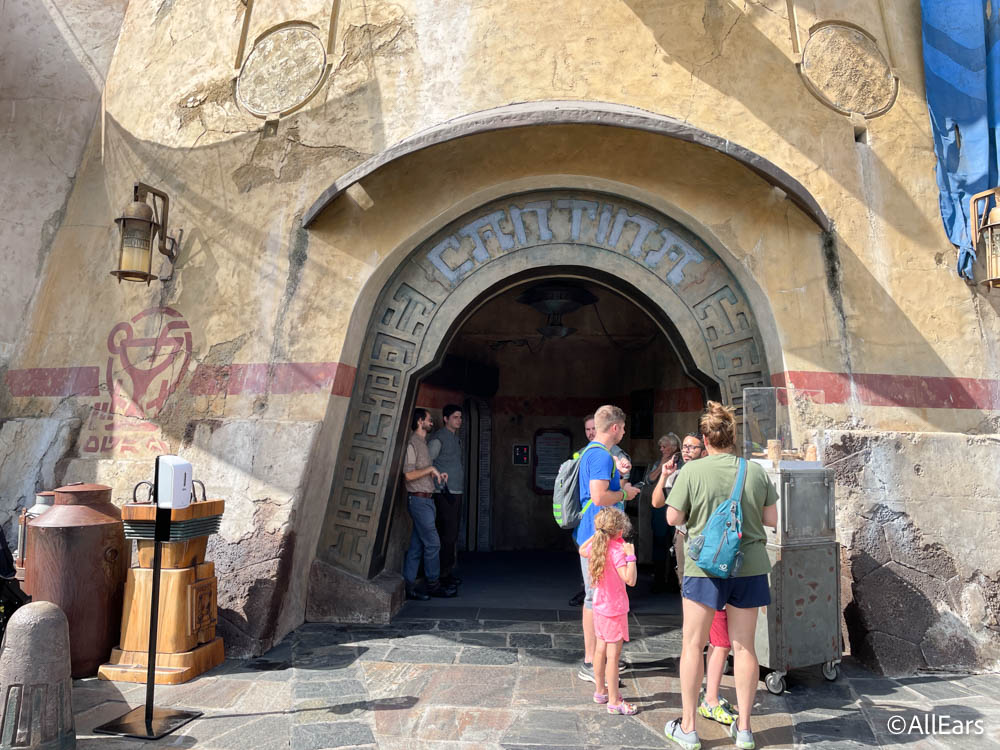 If you find yourself fortunate enough to snag a reservation for Oga's Cantina in Star Wars: Galaxy's Edge, consider trying the Fuzzy Tauntaun. This drink is made of "Cîroc Peach Vodka, Bols Peach Schnapps, Simply® Orange with Tangerine, Pure Cane Sugar, and 'Buzz Button Tingling' Foam" for $16.
We know what you're thinking: What the heck is "Buzz Button Tingling" Foam? No joke — it makes your mouth go numb (for a few seconds — don't panic!). Wild, right?? And so unexpected!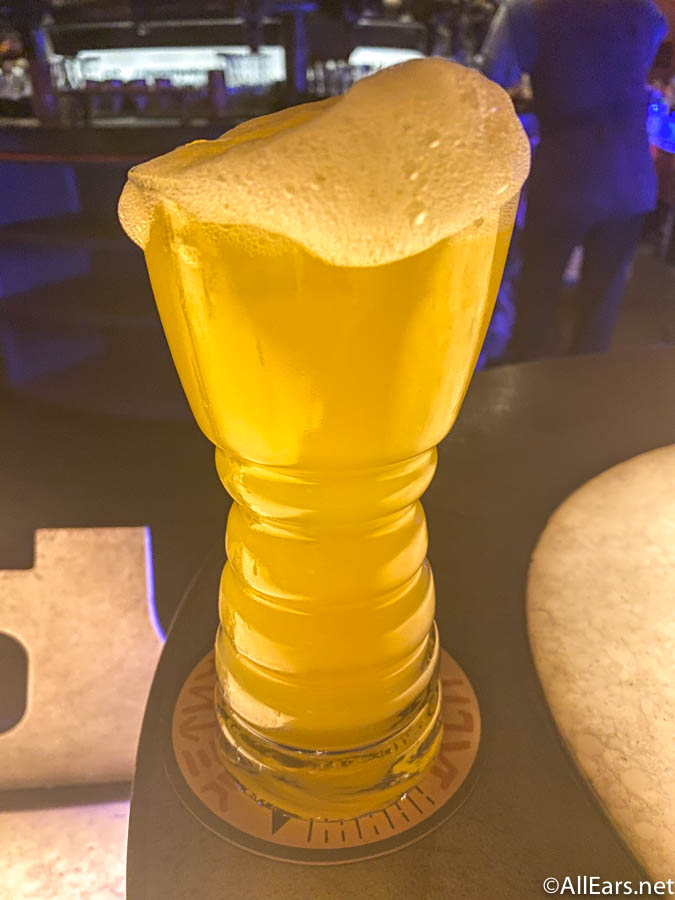 Apparently, the foam is made of a Szechuan flower which has previously been used as a natural painkiller. Aside from the bizarreness of the drink itself, it's nice, light, and fruity — like a foamtastic Fuzzy Navel.
Not That: Boozy Blue and Green Milk Coolers
One of the most popular novelty drinks at Star Wars: Galaxy's Edge is the Blue and Green milk over at The Milk Stand.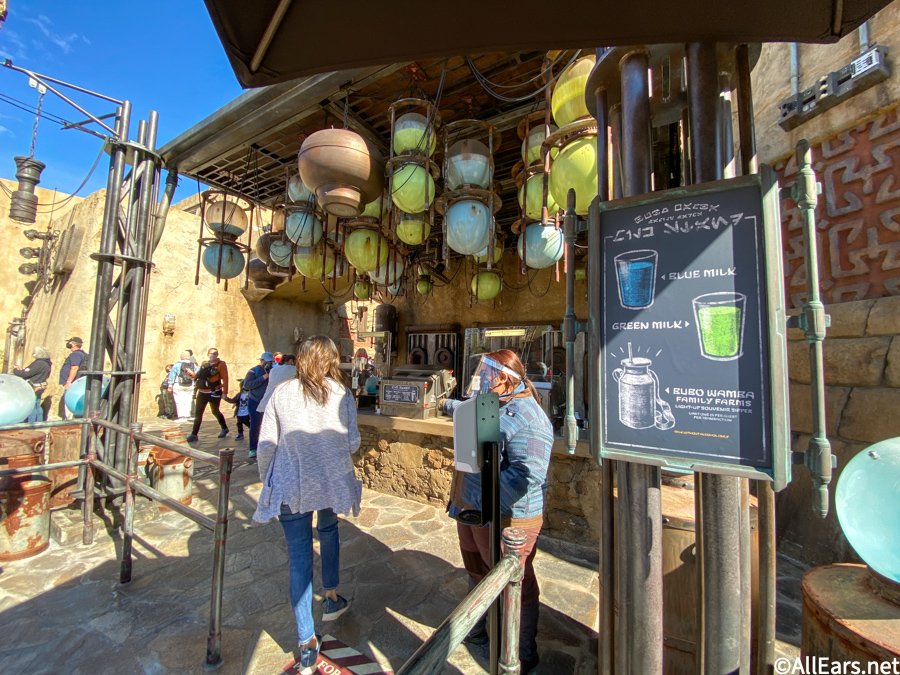 Now, we've heard these drinks compared to a lot of different flavors. While some say the Green Milk tastes fruity, others have stated it tastes like perfume. And while some say the Blue Milk tastes like fruity cereal, others have stated it tastes like straight-up sugar. Either way, if you add Barcardi Rum to the Green Milk and Corazon Blanco Tequila to the Blue Milk, then you get…pretty much the same flavors, but with alcohol.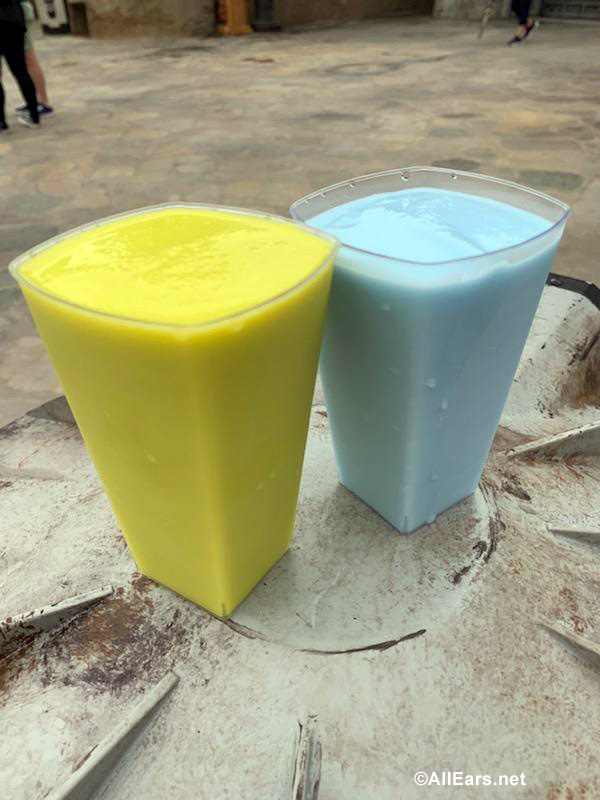 The good thing about these drinks is that they also come in a non-alcoholic version at a cheaper price — $7.99. That way, kids can try the novelty Star Wars drink, too! But if you want your drink to be boozy, each Blue and Green Milk will cost $14. And they're really not good enough to justify that price.
Eat This: Margherita Flatbread
Mama Melrose's Ristorante Italiano gets a bad rep. Sure, it can be inconsistent at times, but it's also provided us with some satisfying Italian-inspired dishes in the past.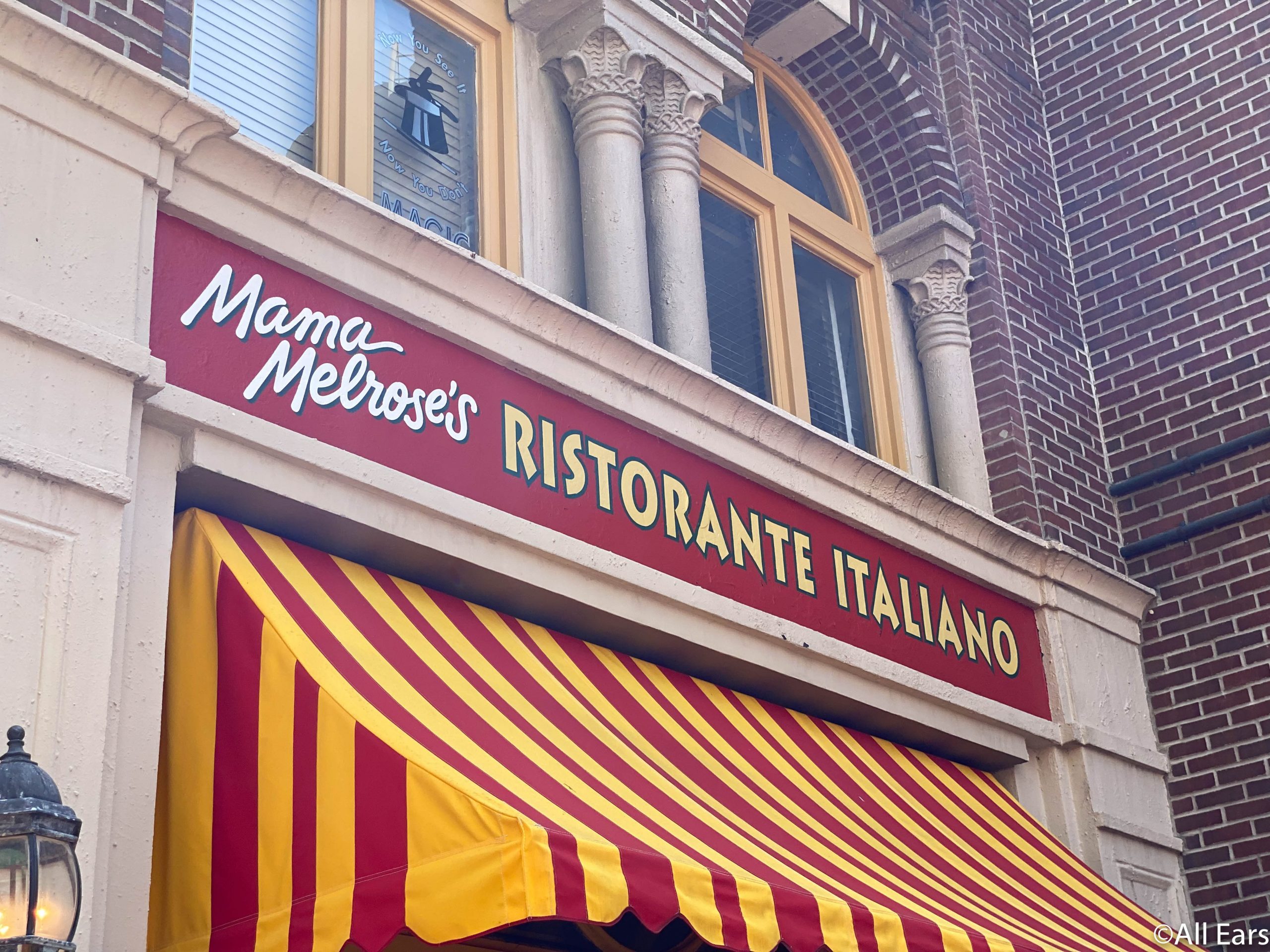 A safe bet to order is the Margherita Flatbread for $15, made with "fresh vine-ripened tomatoes, mozzarella, house-made marinara sauce, fresh basil, and drizzled with extra virgin olive oil."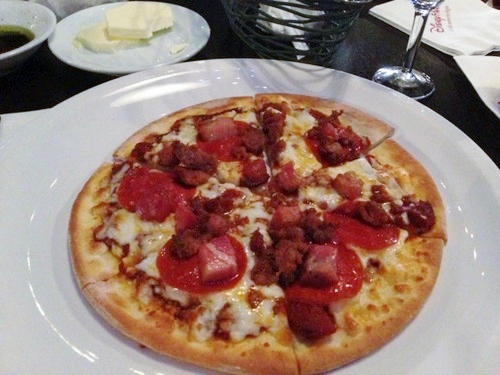 It's a good shareable appetizer — or you can make it a meal — with plenty of thick tomatoes on a slightly-crisped crust.
Not That: Pepperoni Pizza
Now PizzeRizzo — bless its heart — also gets a pretty bad rep for its personal pizzas. If you order a pizza here, you're going to get one of those super-thick, pillowy pizzas where the grease pools in the middle.
Each pizza comes with your choice of side. The Caesar Salad only takes you two bites to finish off and the Mini Babybel Snack Cheese…doesn't make sense? You're already eating so much cheese on your pizza — why would you want MORE cheese on the side? (Though we must admit, those little Babybel Cheeses are quite tasty.) The best side option is probably the Cuties Mandarin Orange, if you need a little fruit to go along with all that crust.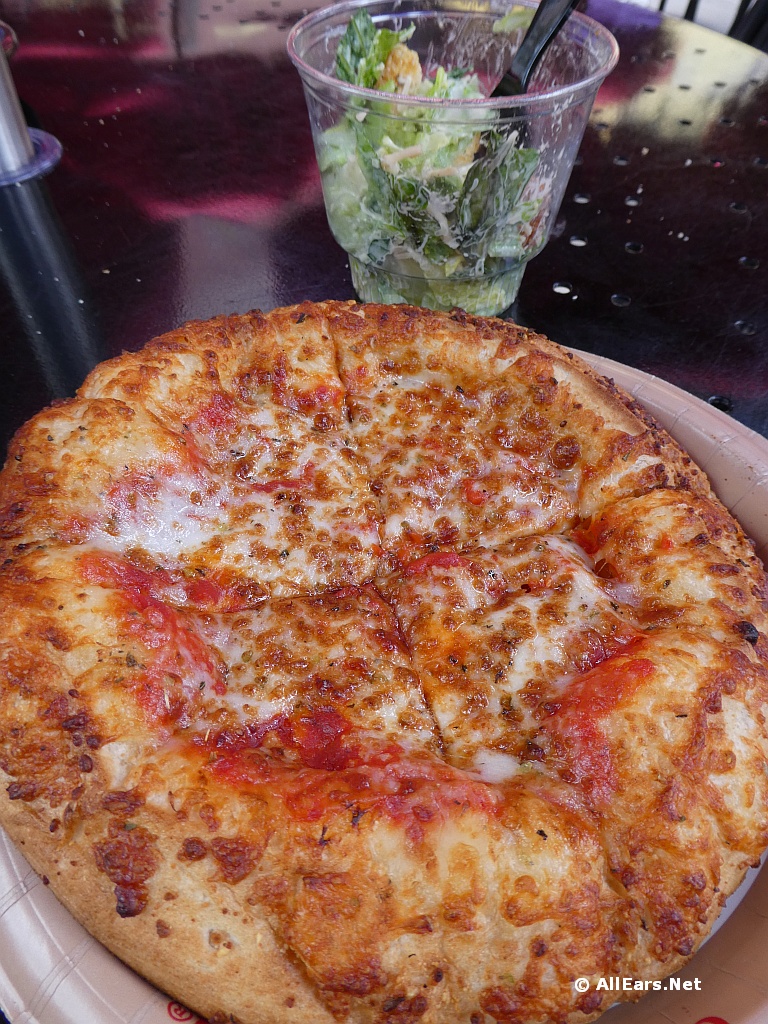 That being said, pizza *is* pizza — and kiddos might enjoy this more than the flatbread option at Mama Melrose's for its simplicity. Plus, it's going to be a cheaper option at $10.49.
Eat This: A Sampling of Mom's Favorite Recipes
Quite the item name, eh? The 50's Prime Time Cafe Table Service location doesn't hold back!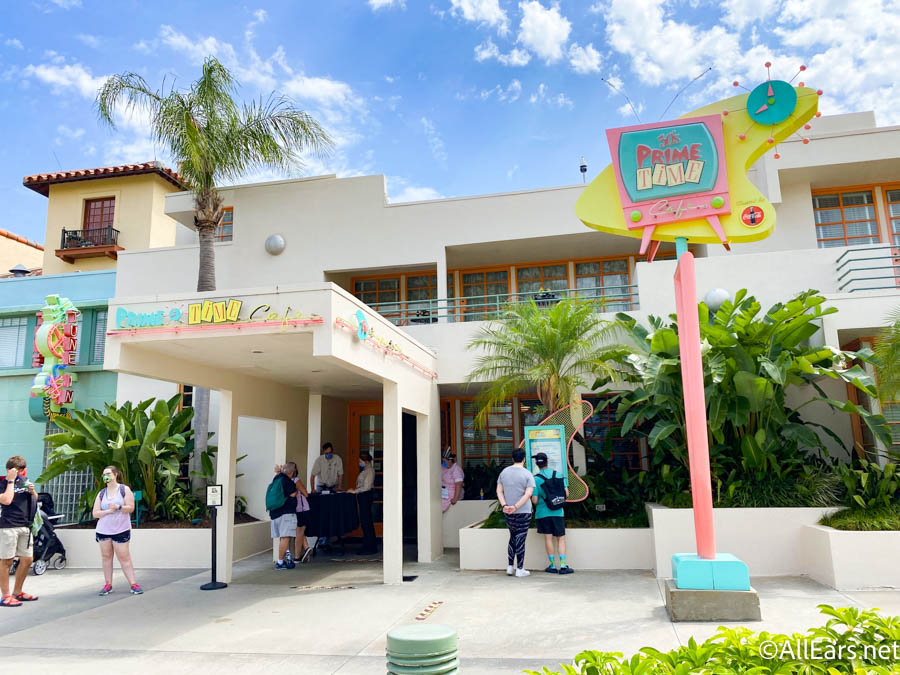 The theming of this restaurant takes you back to the good ol' retro days when the family would pile into the kitchen and share a meal together. Do you know what that means? You're going to be surrounded by a WHOLE bunch of cousins, aunts, and uncles who are ready to tease you relentlessly. (Psst — these rascals are your SERVERS, but if you want to eat here without the horseplay, just let the host know at the beginning of your meal.)
If you're having a hard time deciding what to order from this menu, consider ordering a little bit of everything with A Sampling of Mom's Favorite Recipes for $26! You'll get a little fried chicken here, a little pot roast there, and some meatloaf with a drizzle of tomato glaze.
Comfort foods, coming right up!
Not That: Oven Roasted Turkey Sandwich
Still looking for comfort foods? The Oven Roasted Turkey Sandwich over at Sci-Fi Dine-In Theater might seem tempting, but it might not provide the right amount of comfort you're looking for.
Though this is one of the healthier options on the Sci-Fi Dine-In Menu, it's definitely just your standard deli meat piled on a multigrain bun (which — hey — you might still enjoy!). There's nothing particularly wrong with it — it's just not a very memorable meal for $17.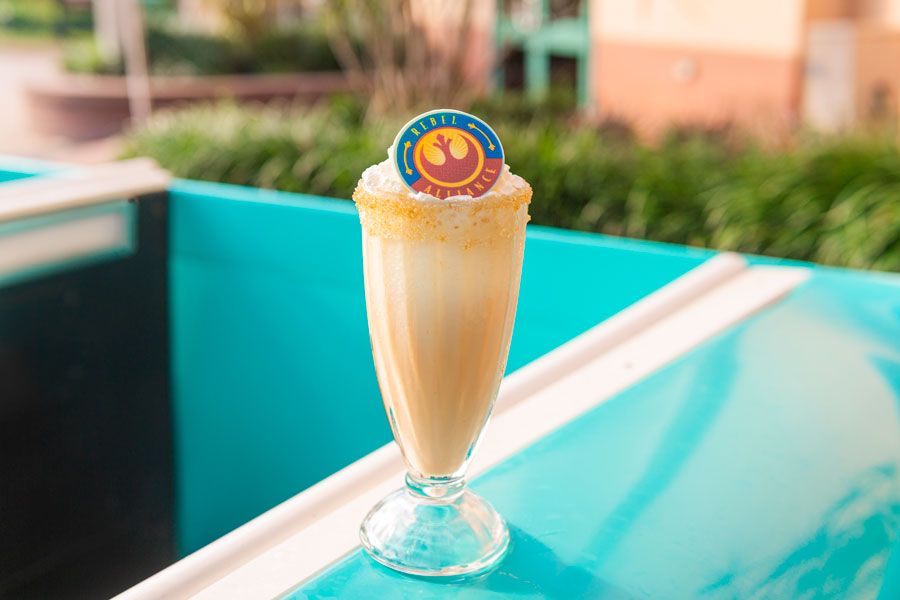 If you're going to go to the Sci-Fi Dine-In, you'll probably get more comfort from one of their specialty burgers! And a milkshake, of course! Gotta have a milkshake while you're enjoying your movie, right?
Eat This: Bavarian Pretzel
In the mood for a salty (yet super filling) snack? Consider BaseLine Tap House's ginormous Bavarian Pretzels!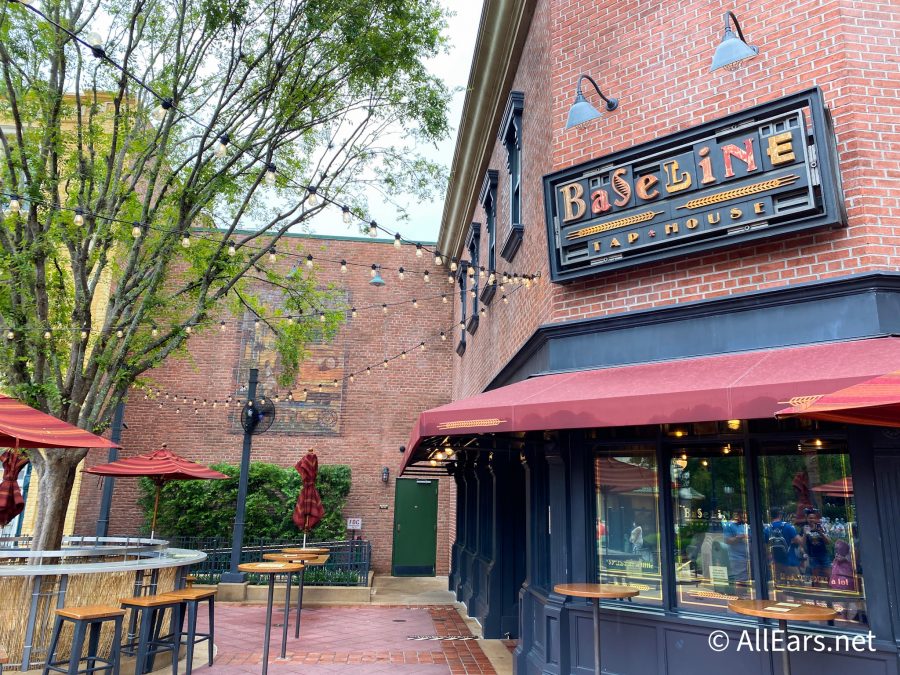 Each pretzel comes with two dipping sauces — a beer-cheese fondue (that we could honestly bathe in because it's just that good) and a spicy mustard (which we won't bathe in, but we still enjoy).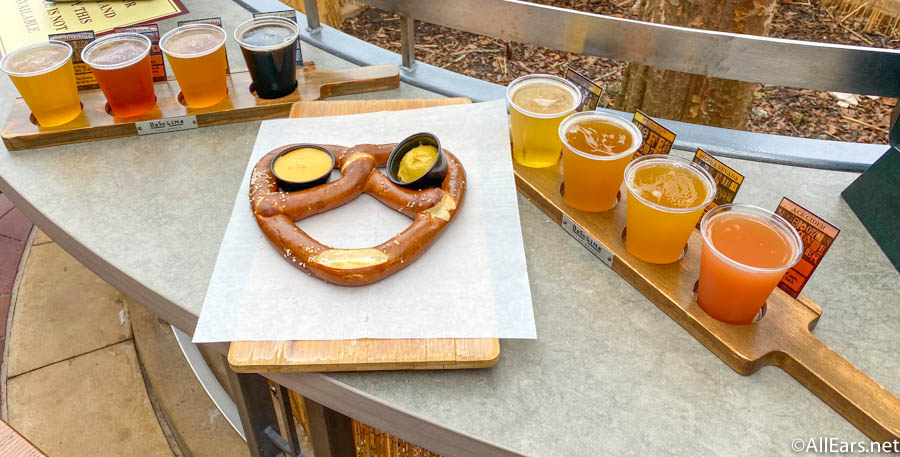 The Bavarian Pretzel is $9 — unless you decide to go with the Baseline Bundle, which offers up a Bavarian Pretzel AND "your choice of draft beer with a souvenir glass" for $20!
Not That: Standard Mickey Pretzel
Mickey pretzels pop up around ALL the Disney World parks. We know that right now you can grab one over at Anaheim Produce's Quick Service at Sunset Boulevard for $6.79 with that plastic cheese sauce, but these li'l beauties definitely make their way around the parks.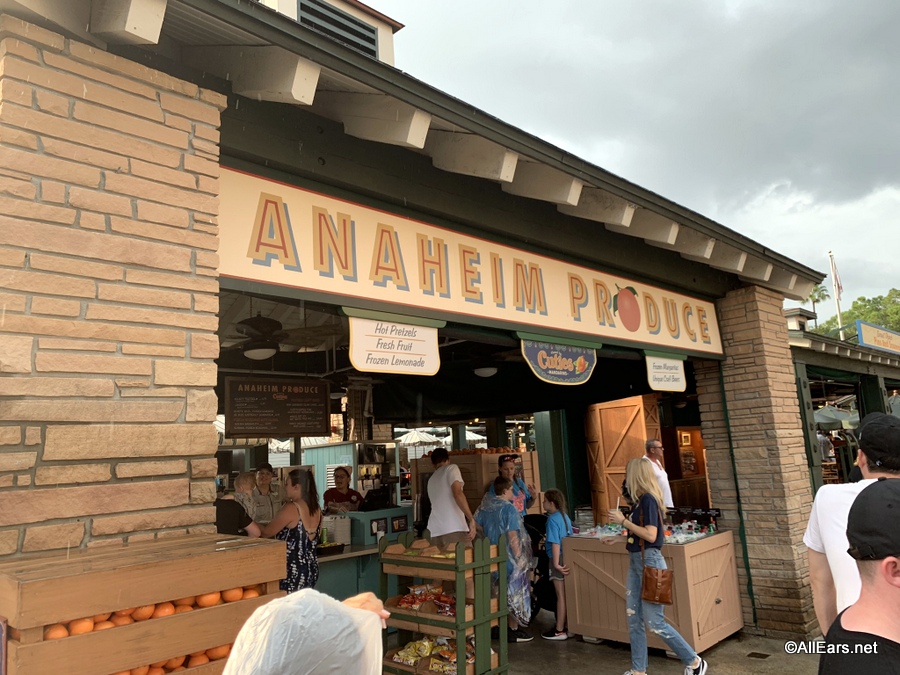 Meaning? If you've gotta choose a salty snack at Disney's Hollywood Studios that day and you're having trouble deciding, maybe *don't* pick the Mickey pretzel that day. You'll be able to find it again pretty much anywhere on property!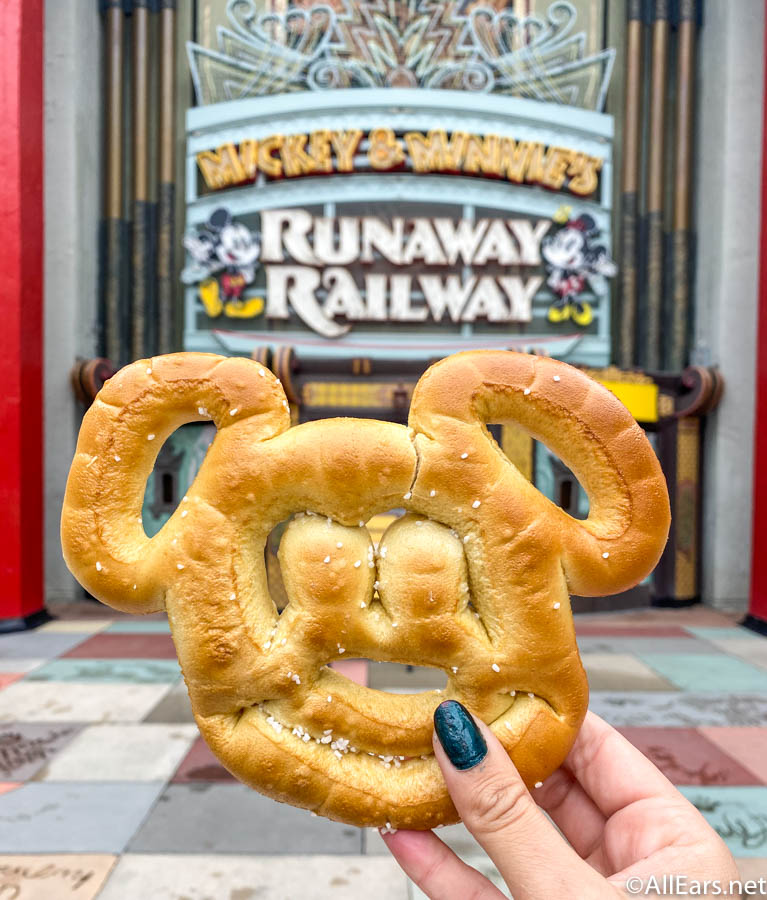 (But honestly, we don't blame you if you grab one anyway. They *are* a snack staple of the parks, after all!)
Join the AllEars.net Newsletter to stay on top of ALL the breaking Disney News! You'll also get access to AllEars tips, reviews, trivia, and MORE! Click here to Subscribe!

What snacks do you always get at Disney's Hollywood Studios? Let us know in the comments below!