We're just a few short days away from the EPCOT Food & Wine Festival as it will kick off on July 15th with all kinds of snacks, sips, and entertainment for guests!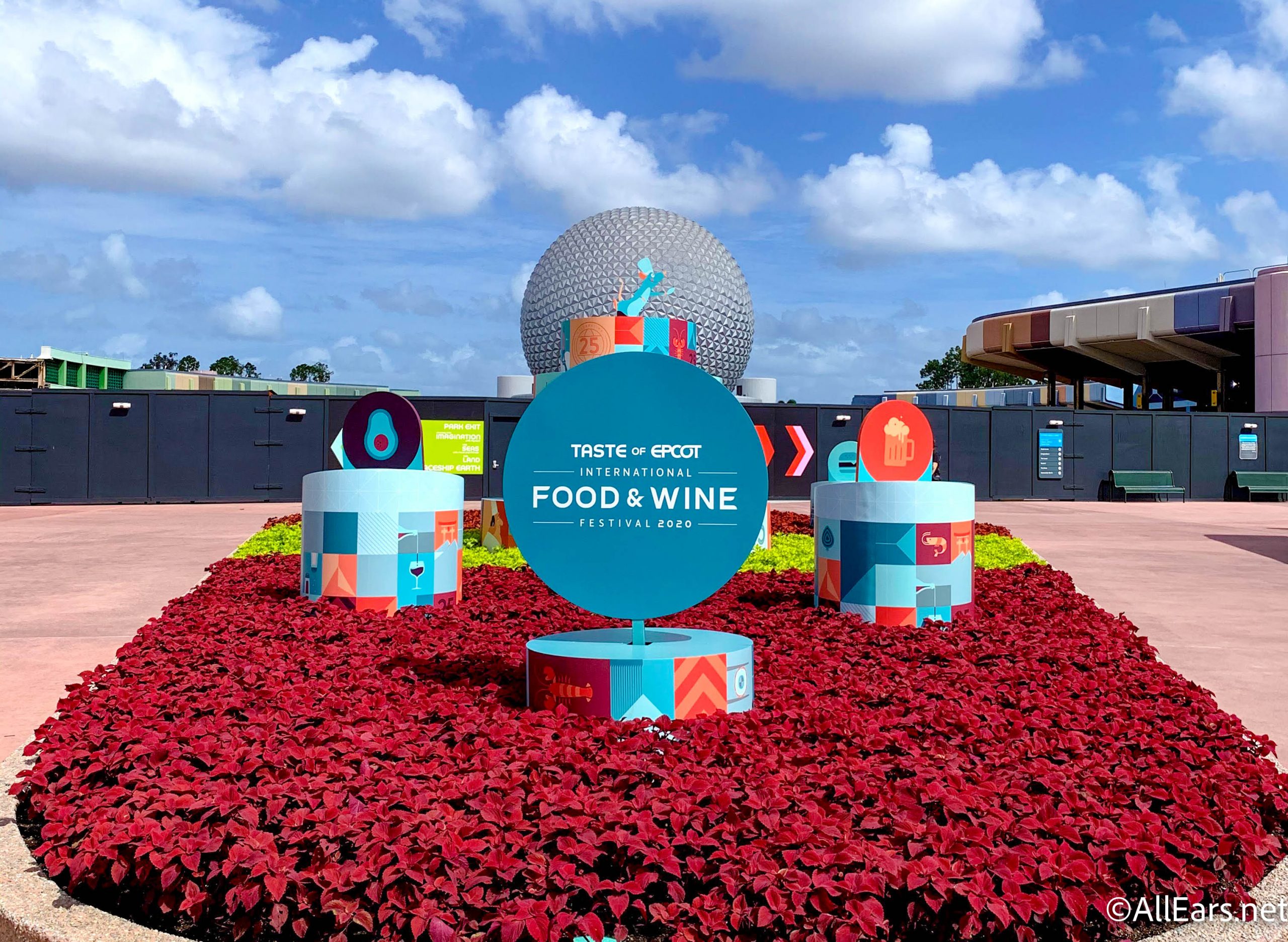 And, it looks like both the new and returning booths are already popping up ahead of the start of the festival! So, we're taking you with us around the park to see what dining locations have arrived early!
Returning Booths
The Australia booth is ready to go for the festival with a test of cuisine from the country…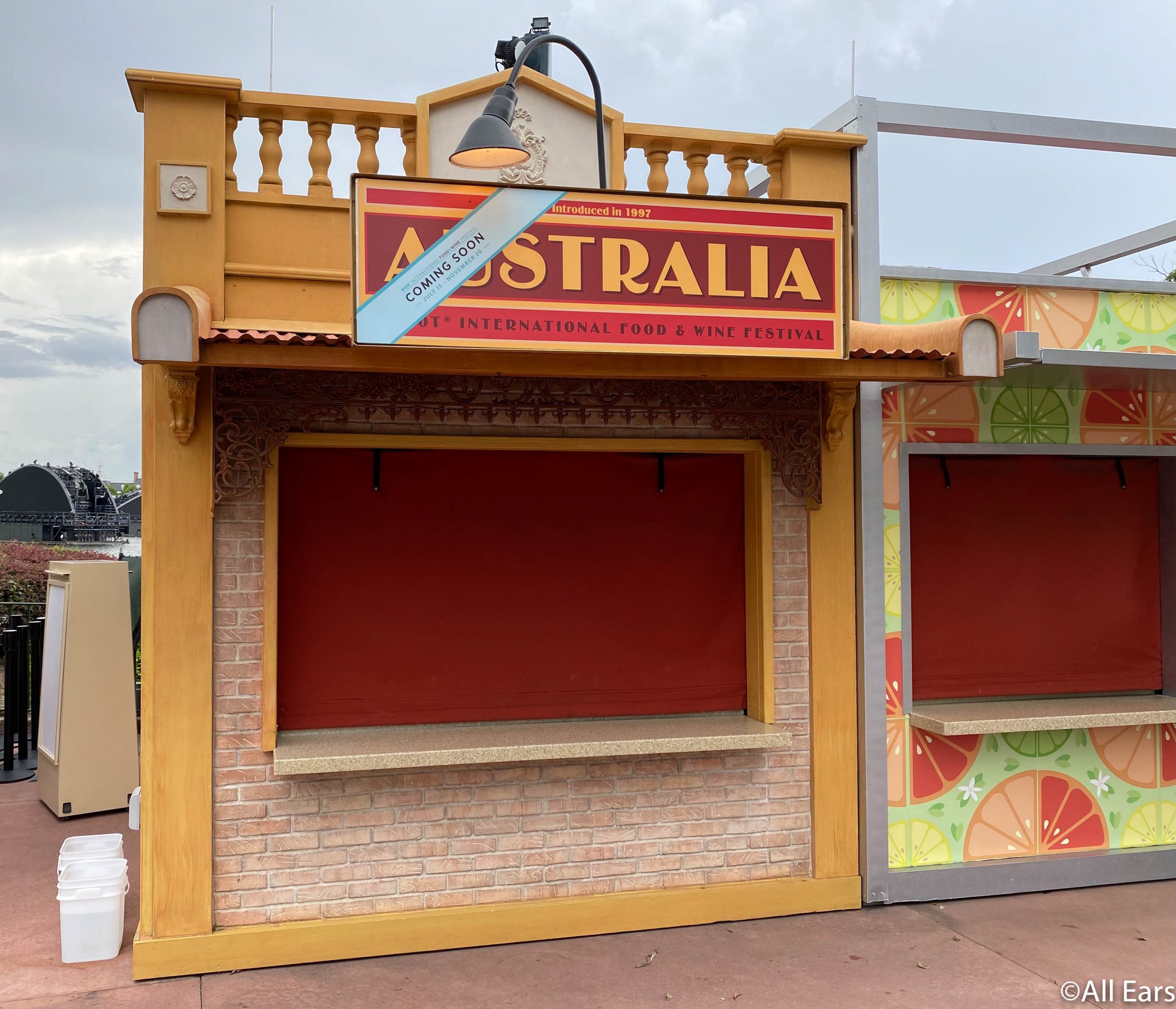 …including Roasted Lamb Chop, Grilled Sweet and Spicy Bush Berry Shrimp, Deconstructed Pavlova, and more.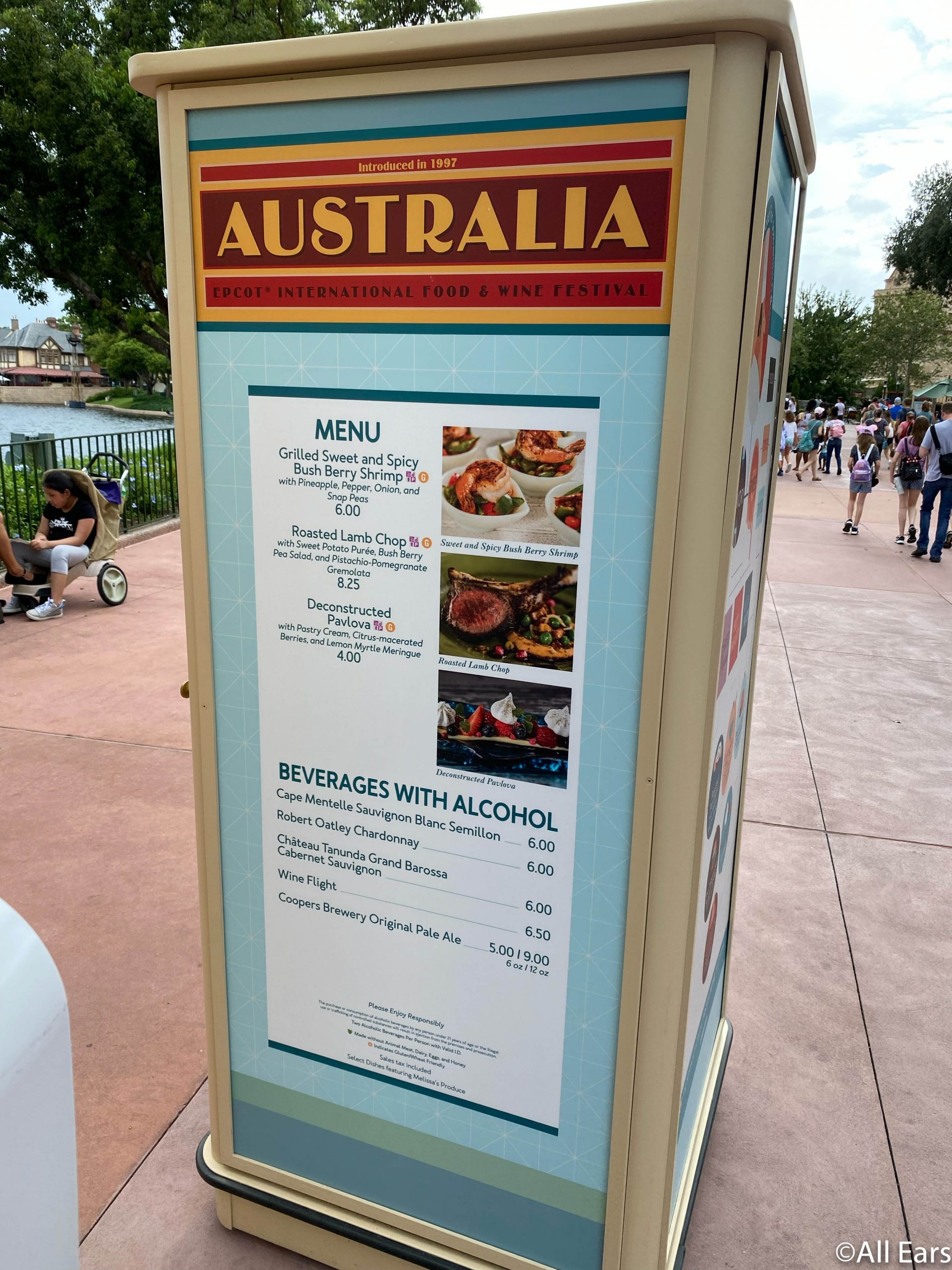 Earth Eats is a plant-based booth with items featuring Impossible™ eats…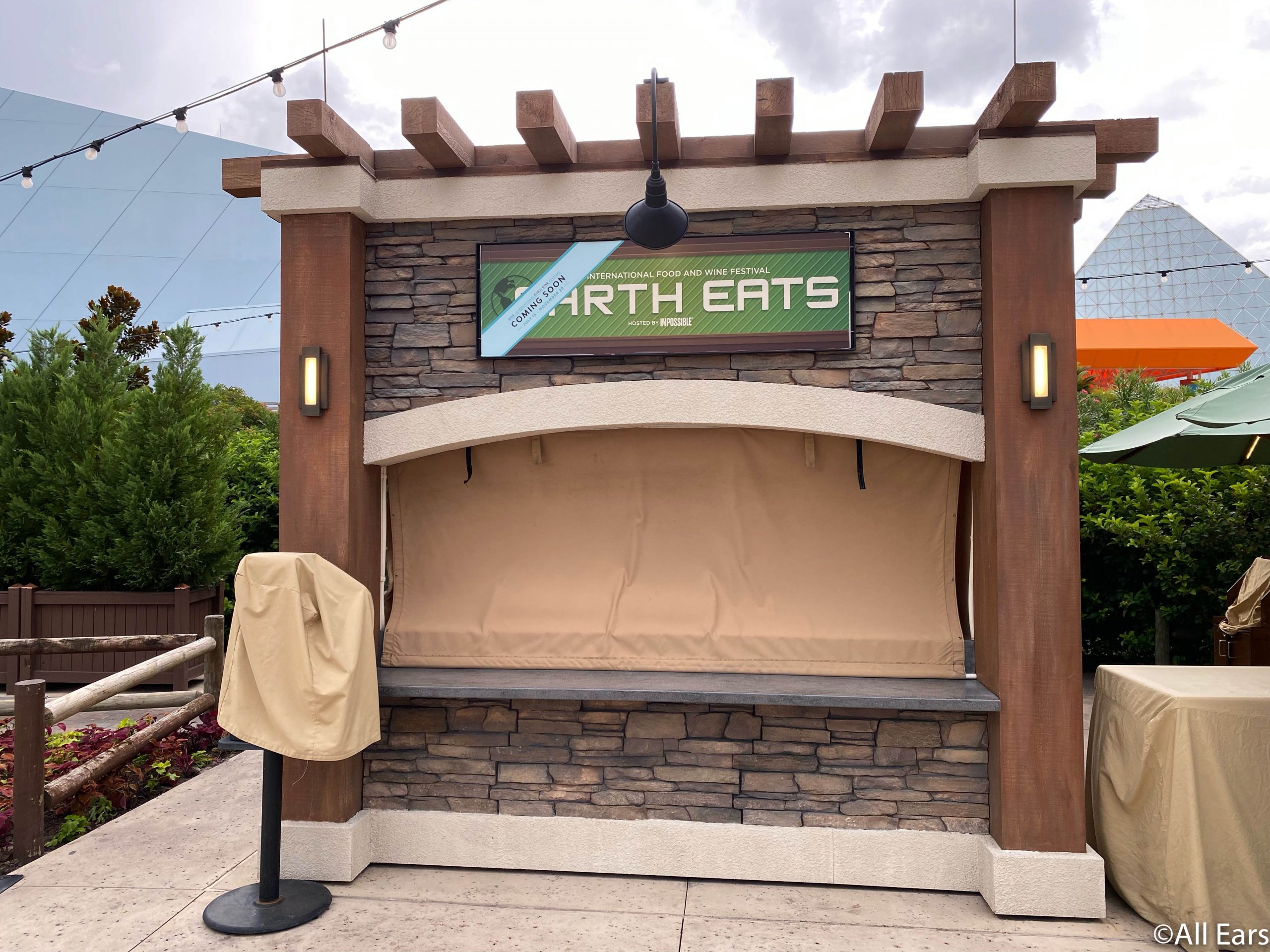 …like an Impossible Burger Slider or Three-Bean Chili.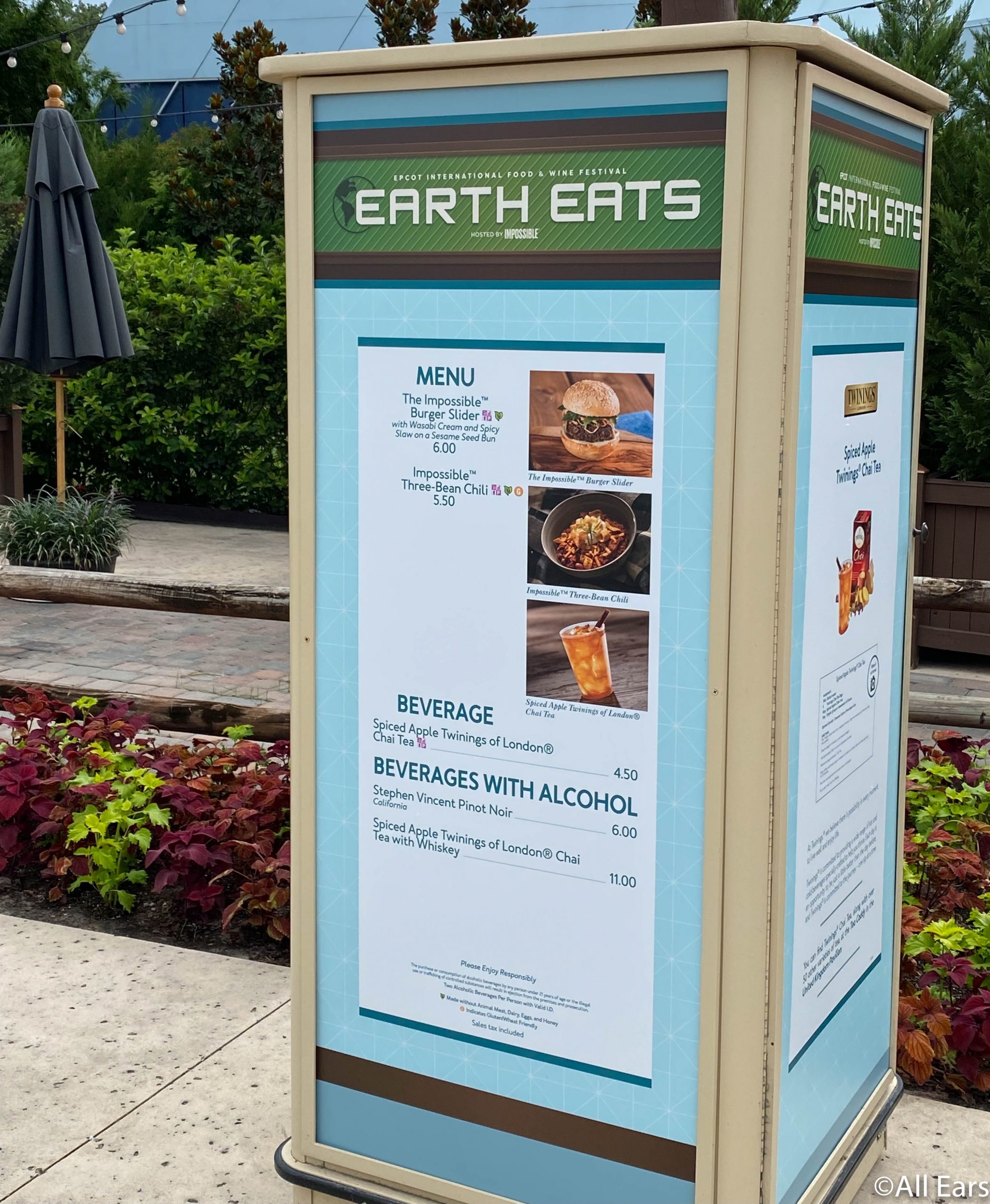 Flavors from Fire is a more hearty booth with items your whole family will love…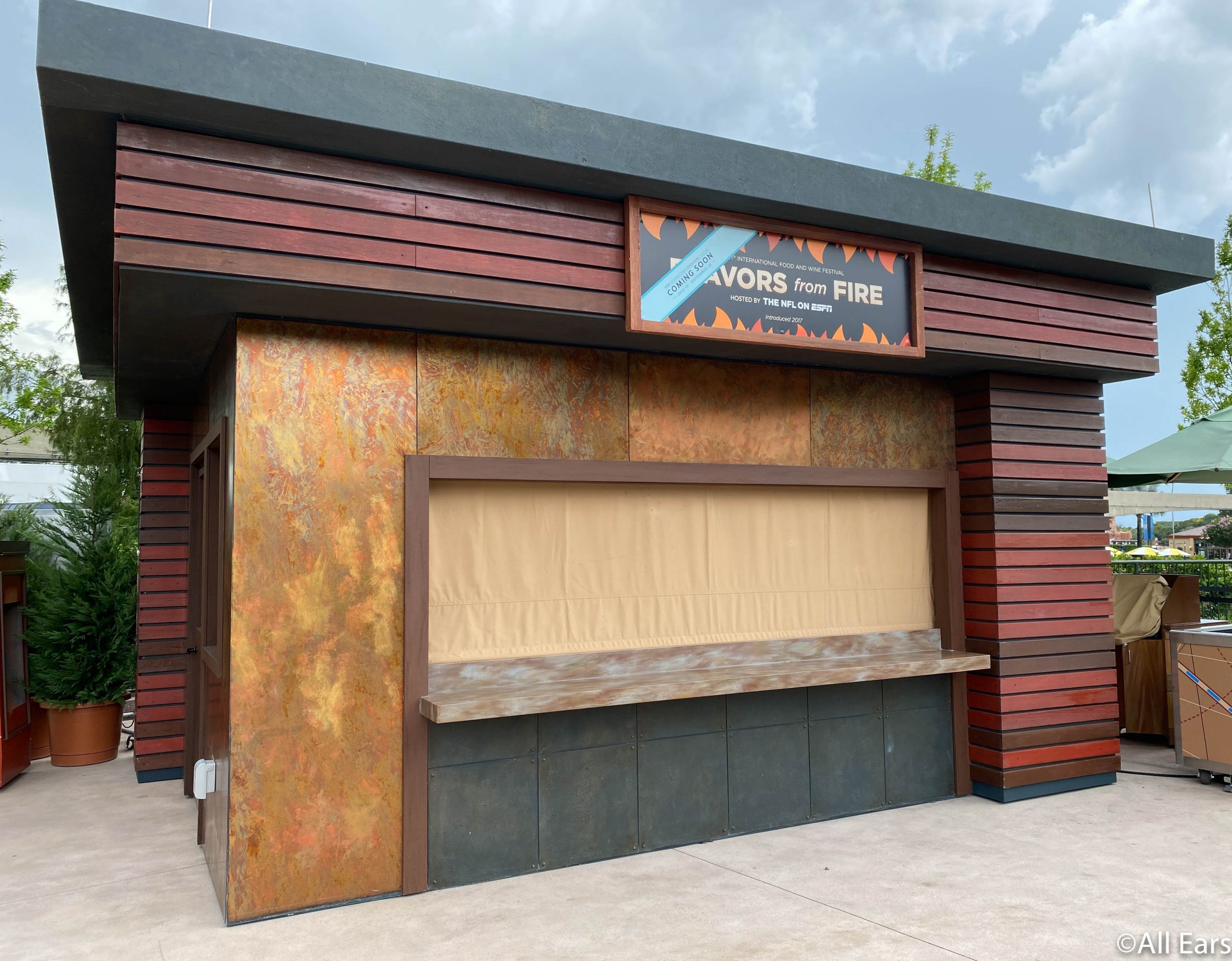 …including Corned Beef Corner Route, Chimichurri-up Offense, and S'mores Whoopie Pie-Ion.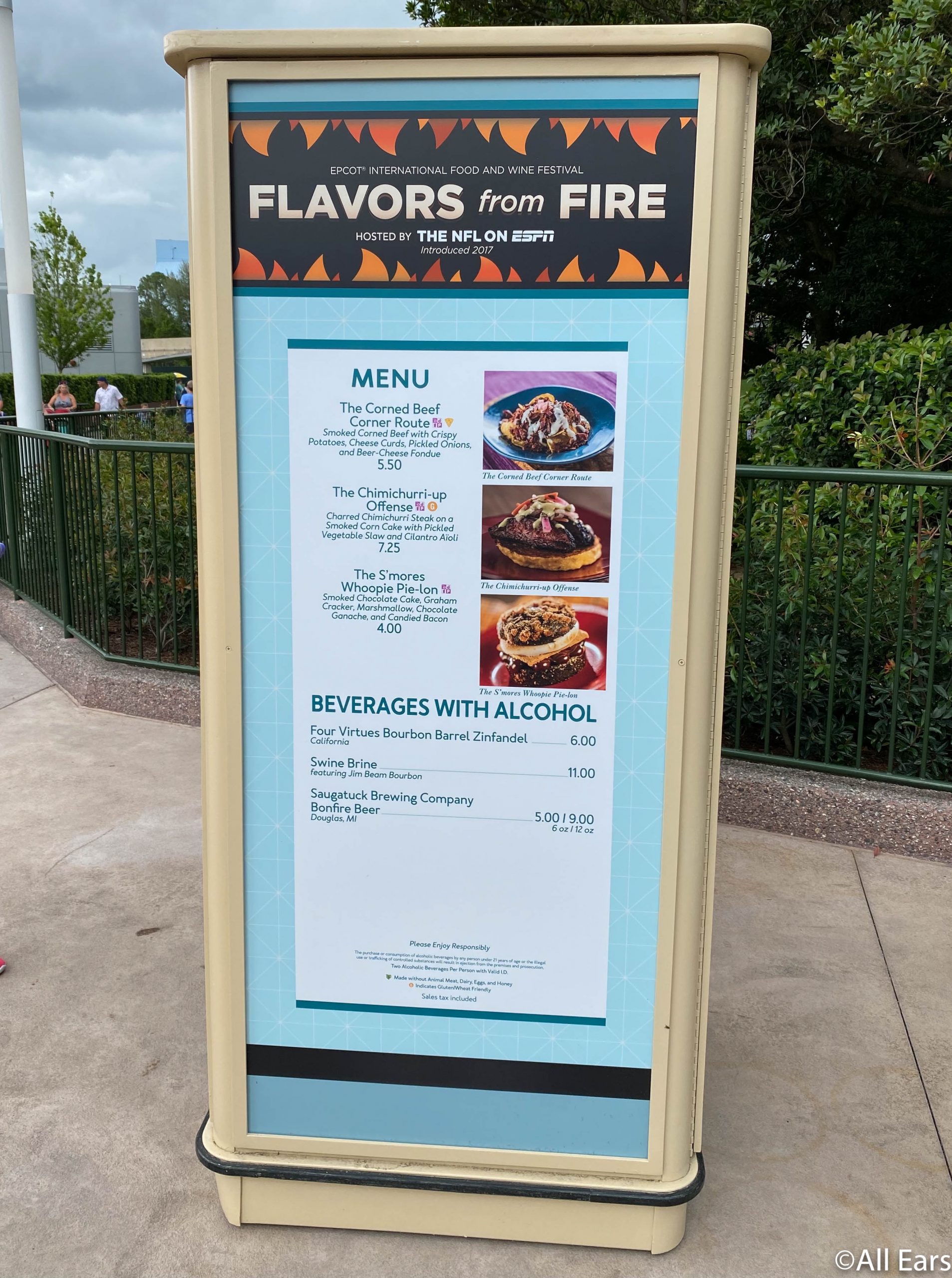 And, since the booth is hosted by the NFL on ESPN, you can take a look at what your team's favorites happen to be!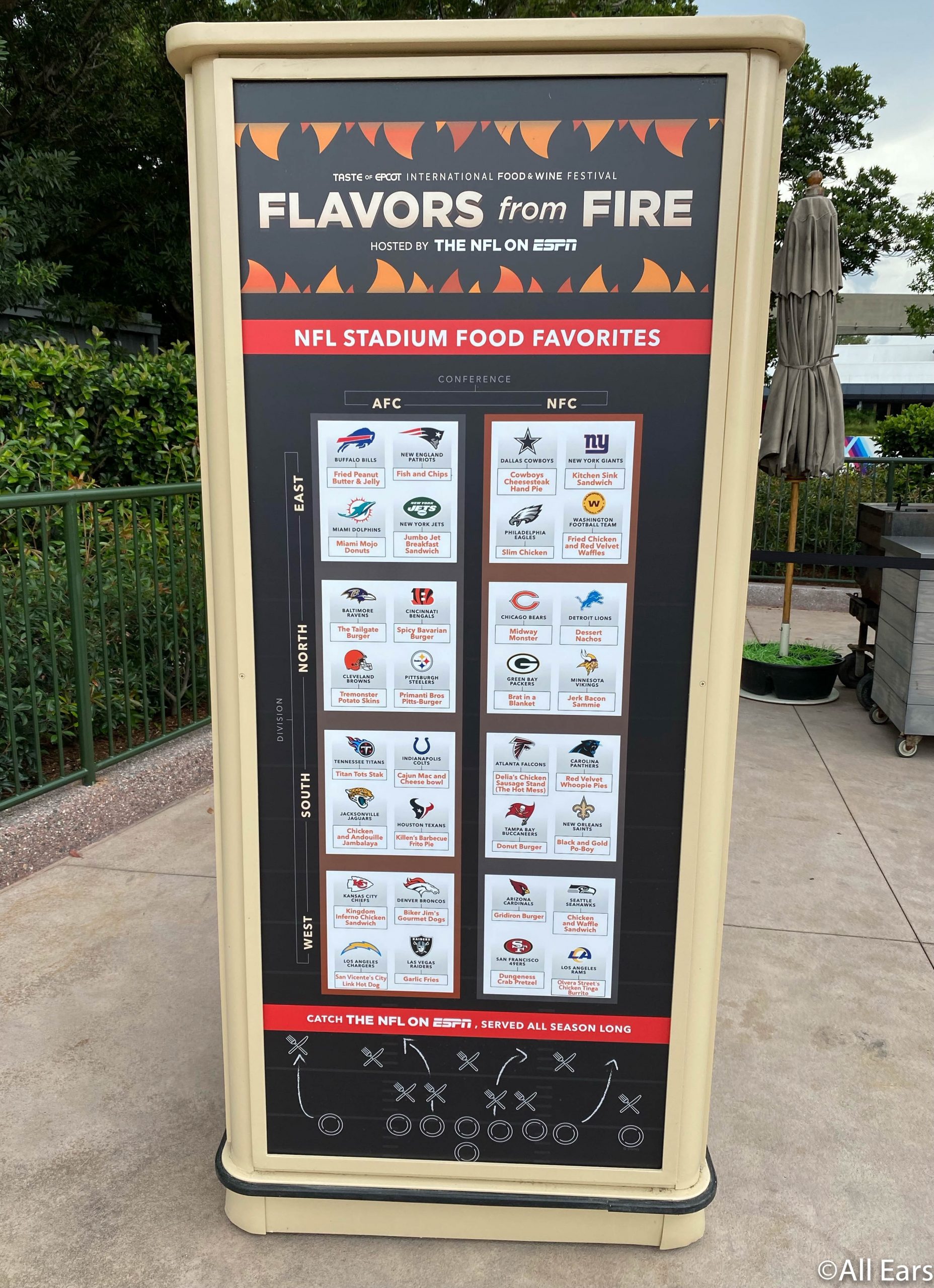 If you want a taste of the tropics, you'll want to head to the Hawai'i booth…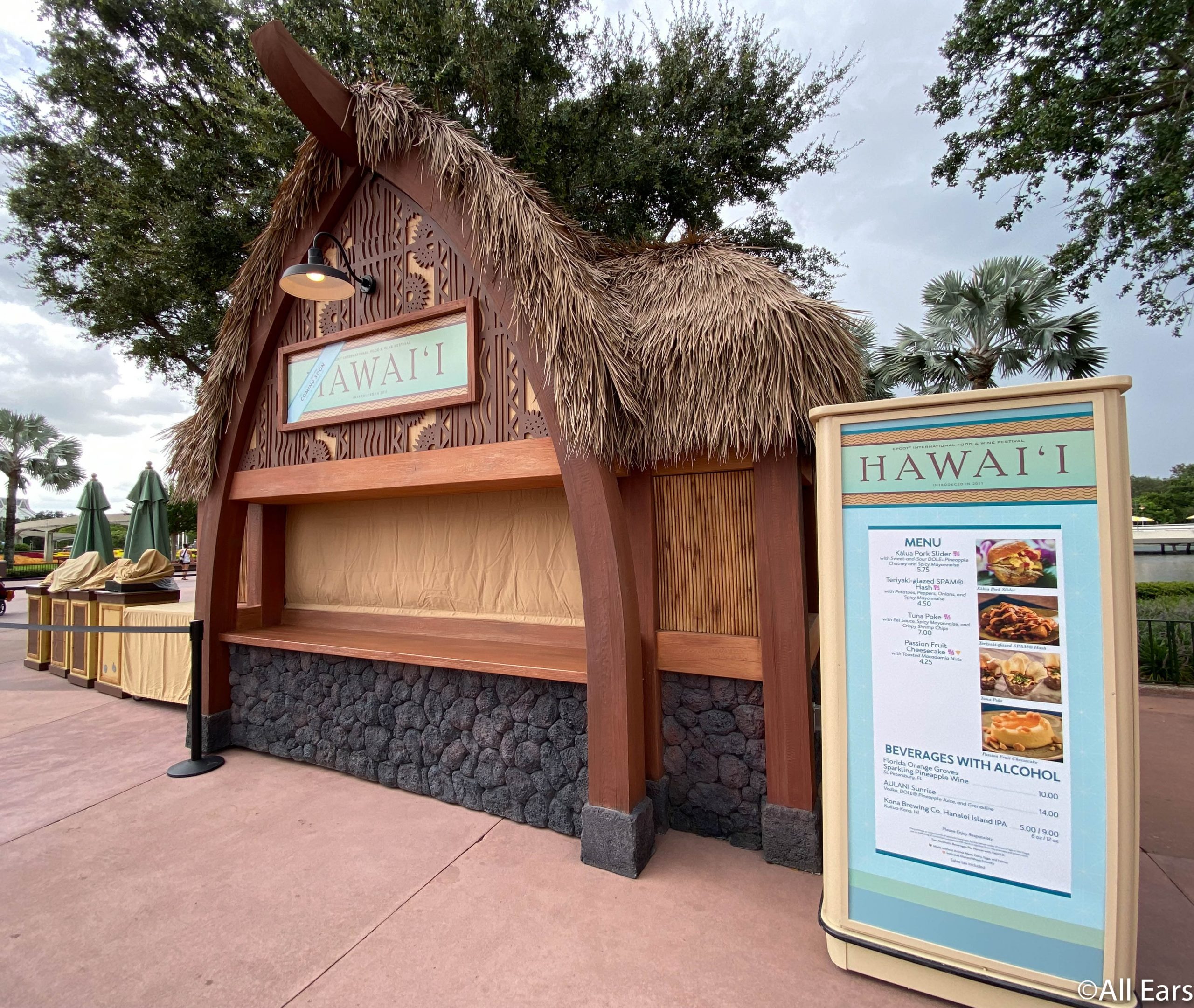 …with sweet and savory options like the Kalua Pork Slider, Teriyaki-glazed SPAM® Hash, Tuna Poke, and Passion Fruit Cheesecake.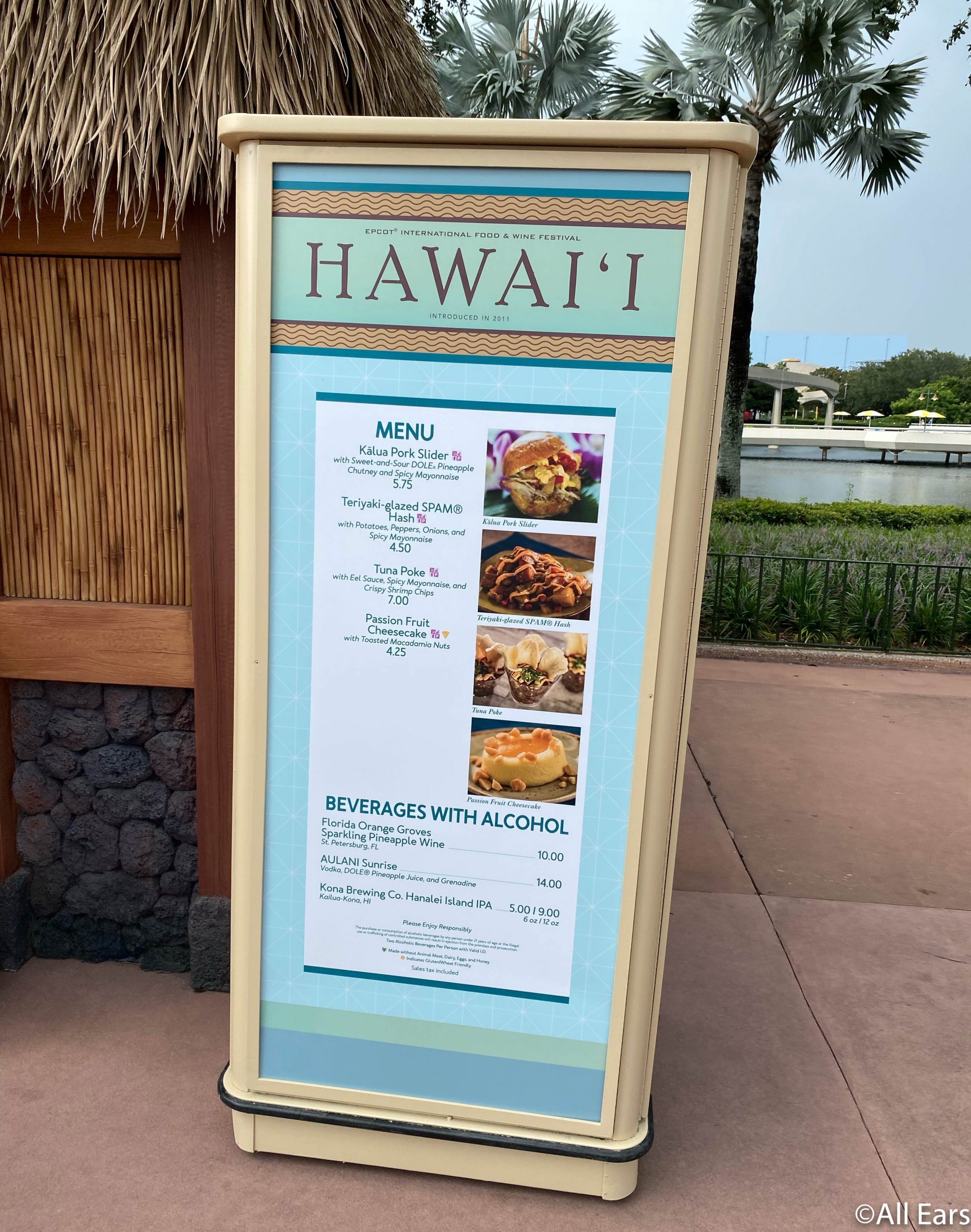 CORKCICLE® is even hosting its own booth this year with the Shimmering Sips stop that will have sweet treats and mimosas…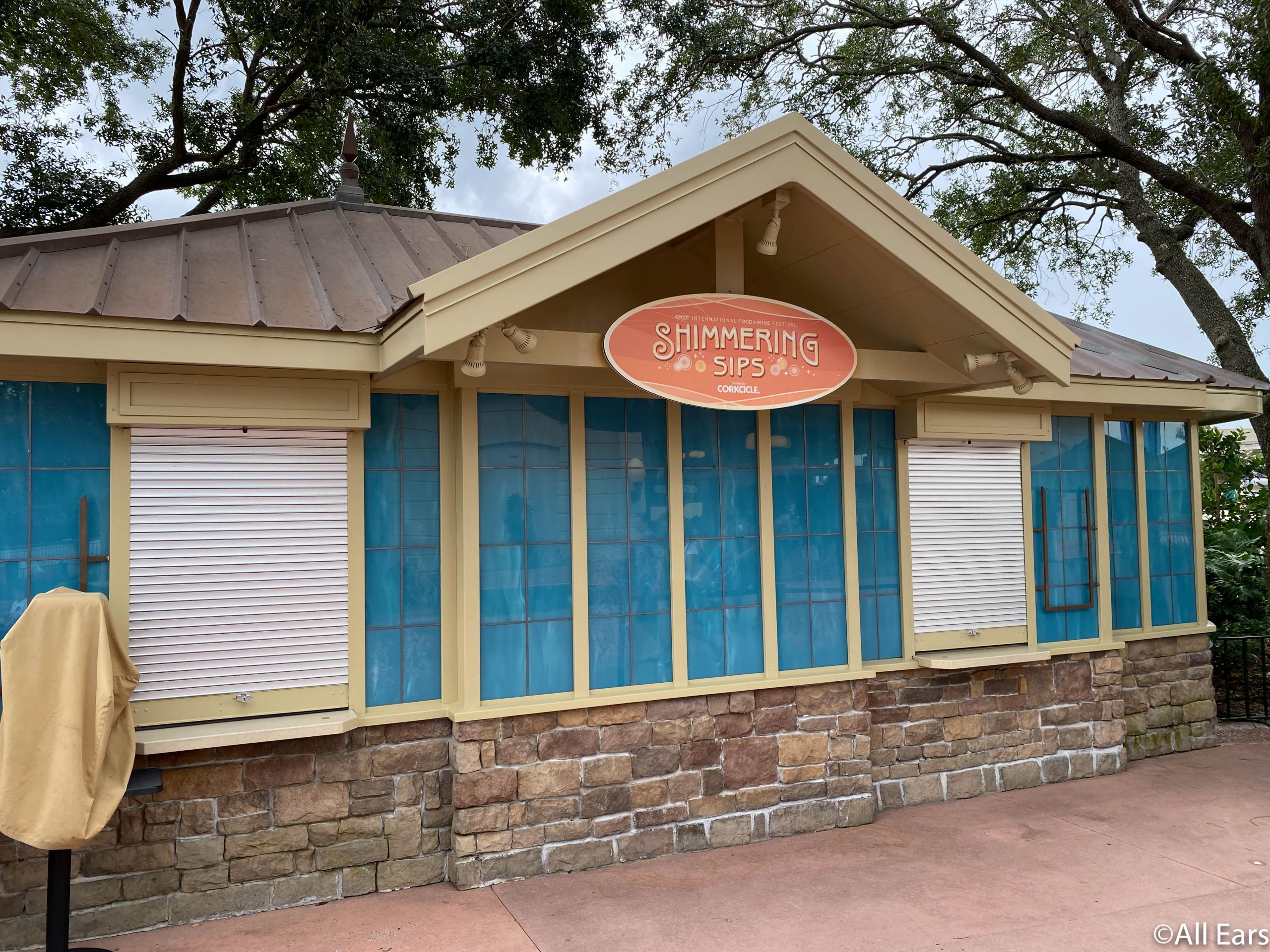 …like the Shimmering Strawberry Soft-serve in a Waffle Cone, Banana Bread, and Tropical, Key Lime, and Blood Orange Mimosas.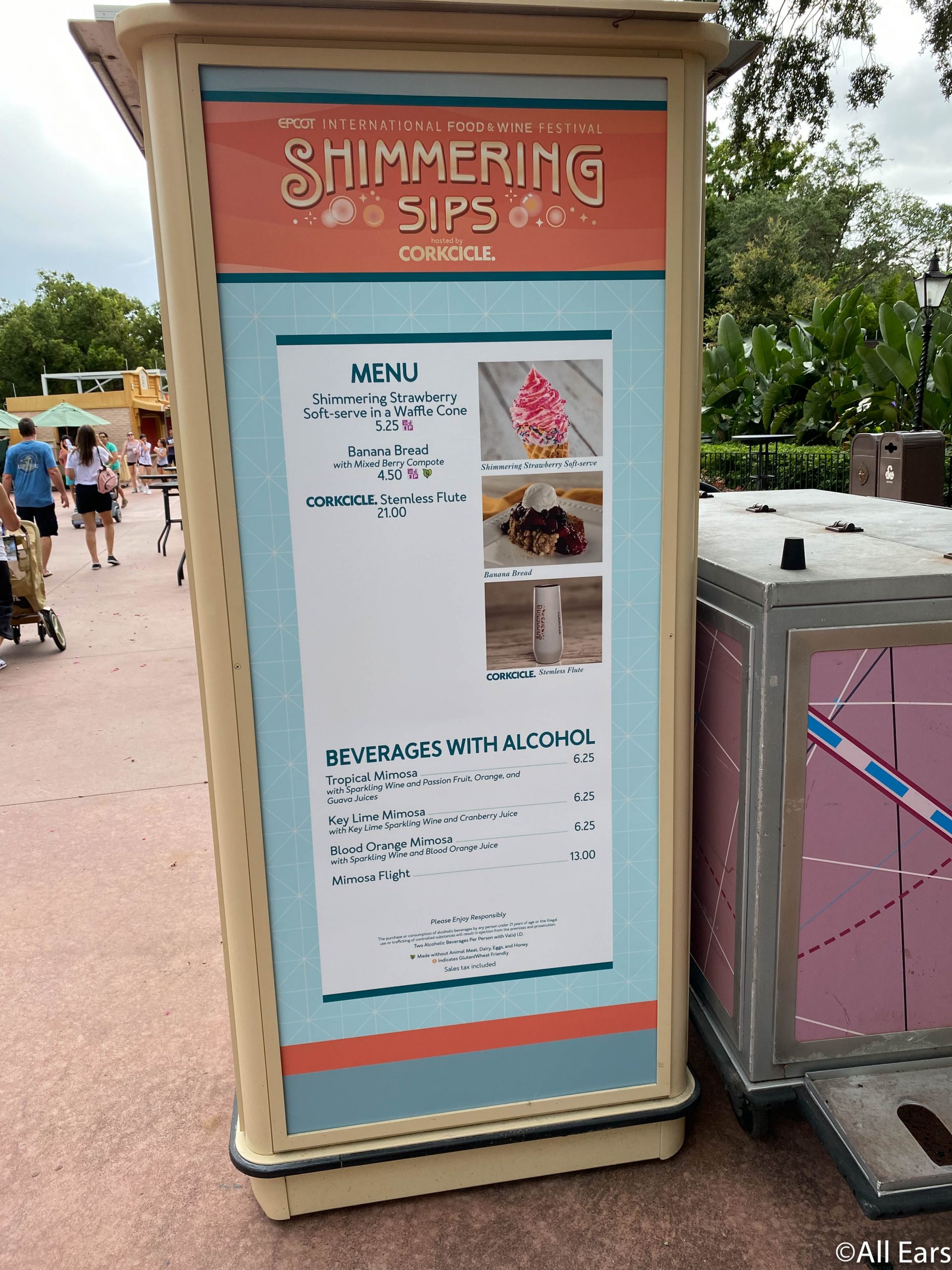 You'll be able to dive into some pasta and other Italian eats at the Italy booth…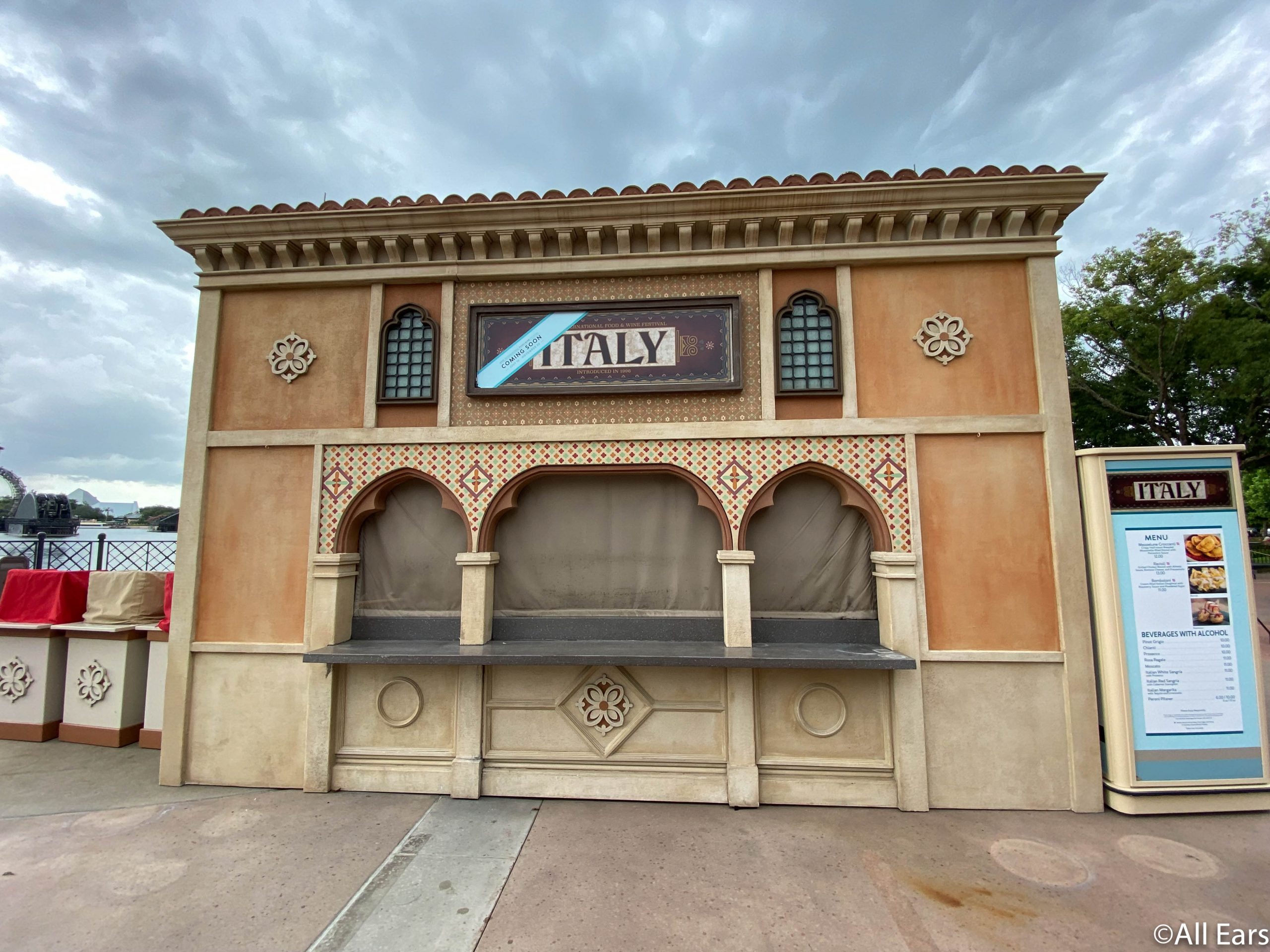 …with items like the Mezzalune Croccanti, Ravioli, and Bomboloni.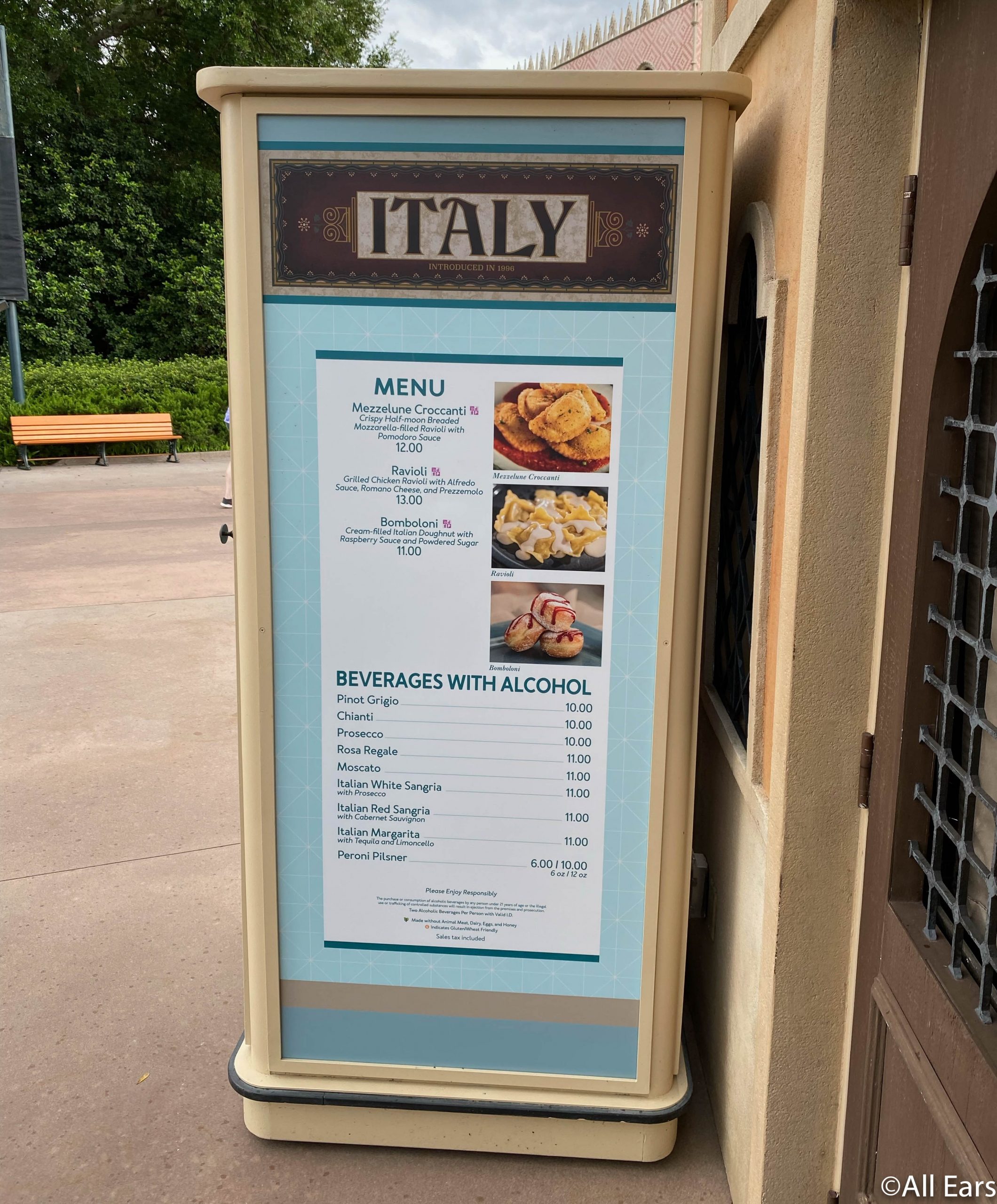 Along the Mediterranean vibe, you can even stop by the Greece booth…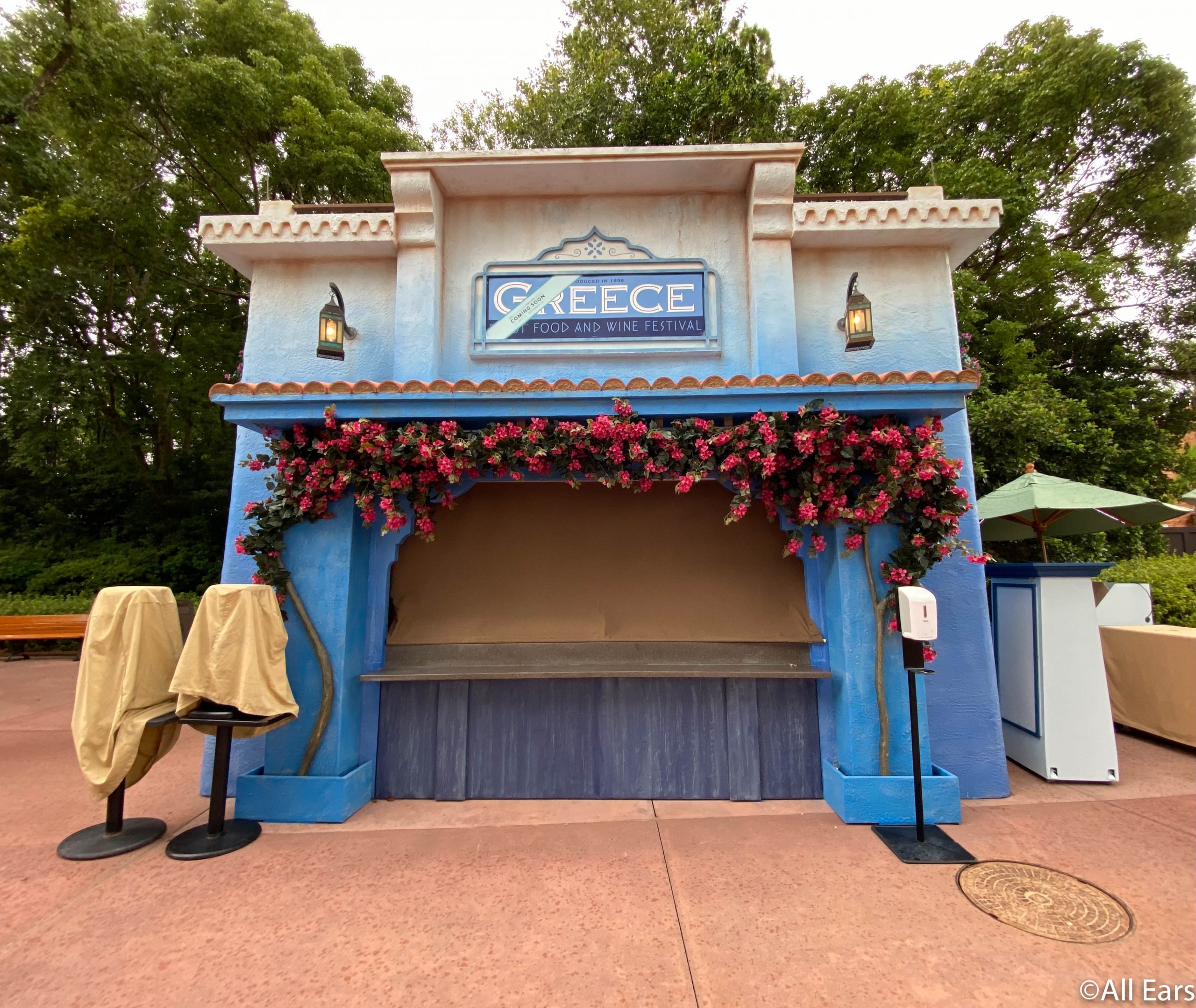 …with Spanakopita, Griddled Cheese, and Lamb Moussaka.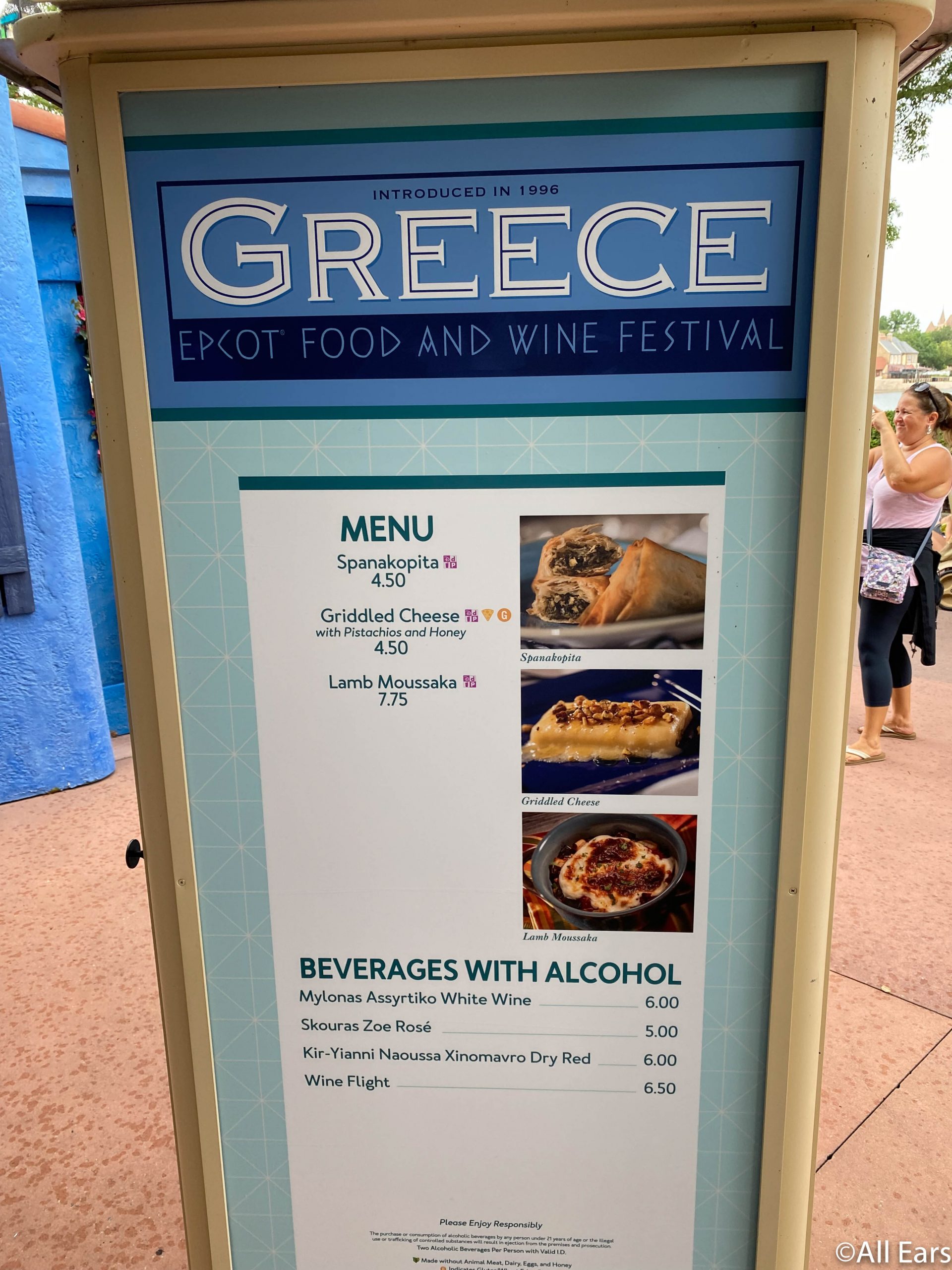 Looking for a drink to wash down all that food? Then, you'll want to head over to Hops and Barley…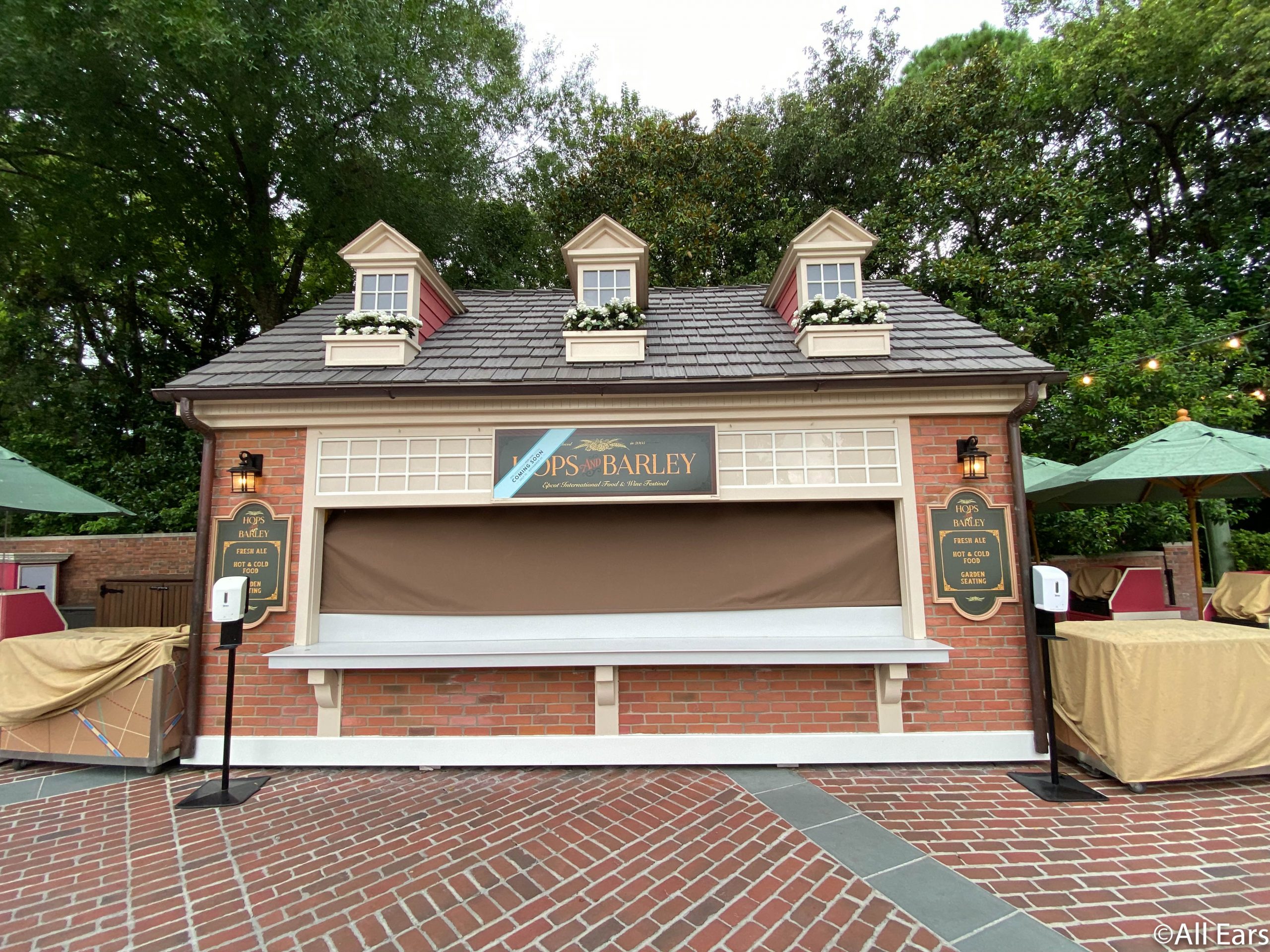 …where you'll find all sorts of sips, along with the New England Lobster Roll, Hot Beef Sandwich, and Freshly Baked Carrot Cake.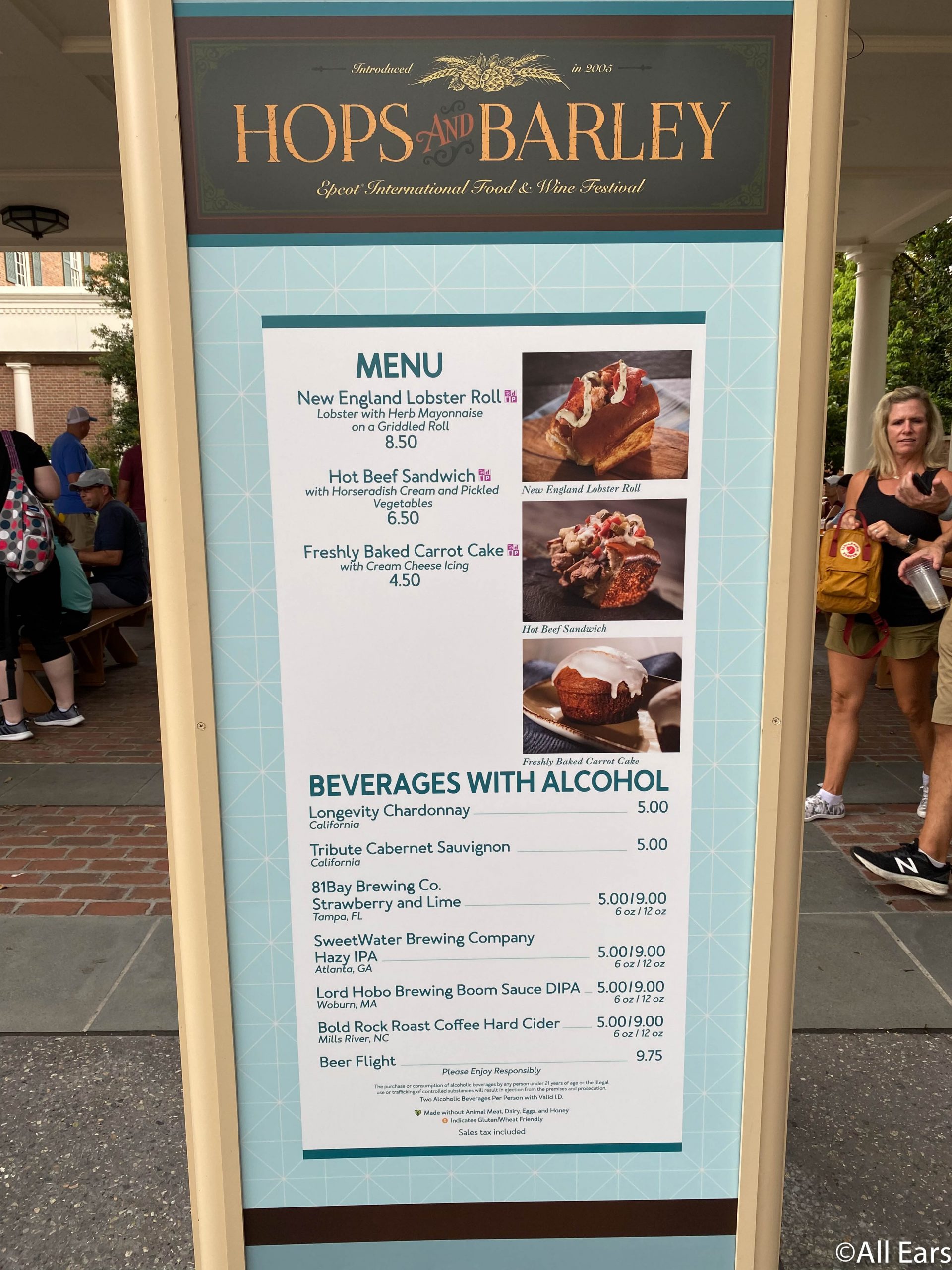 Take a little trip to Europe with the Germany booth…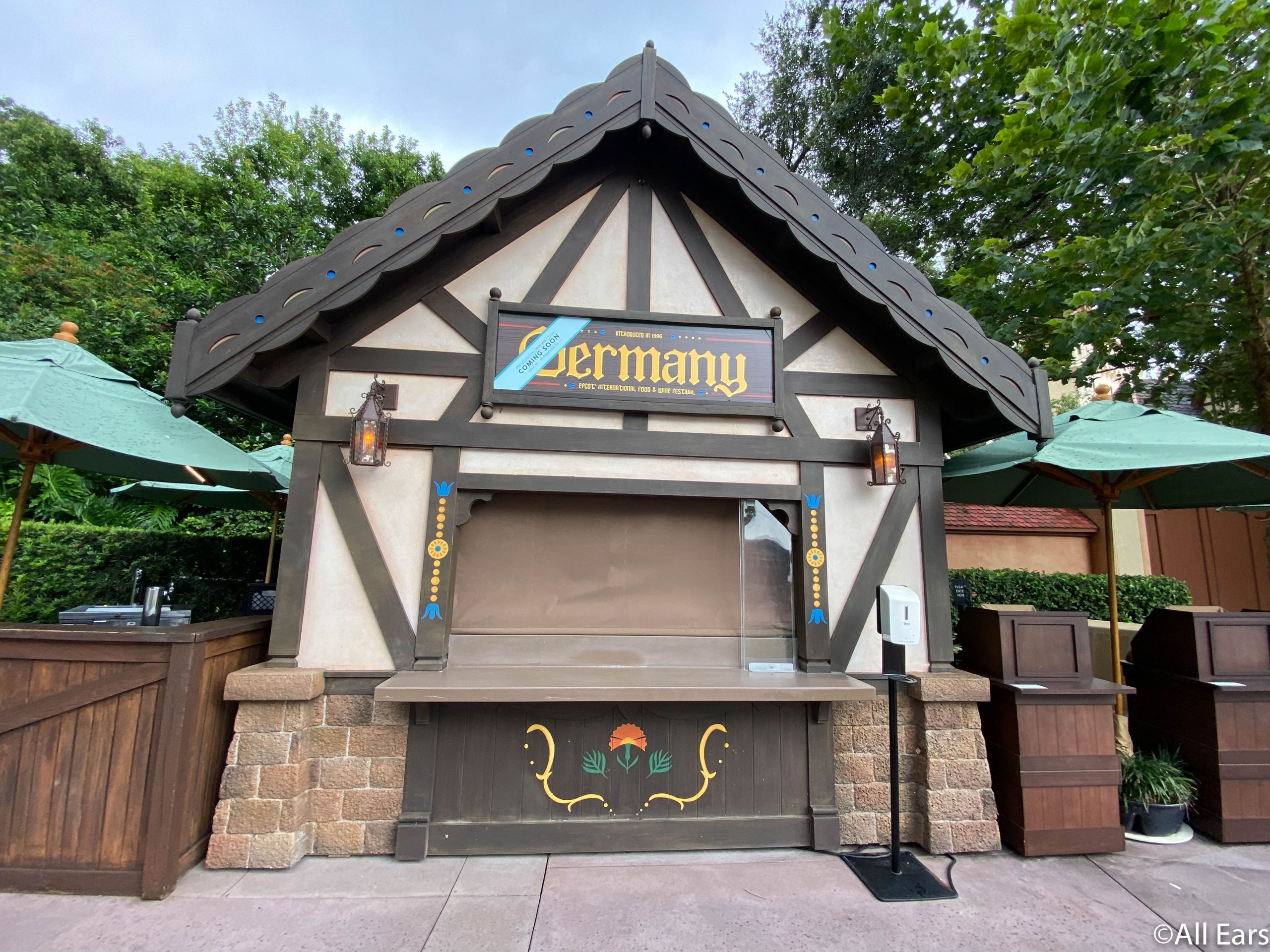 …where you can find Schinkennudeln, Roast Bratwurst, and Apple Strudel.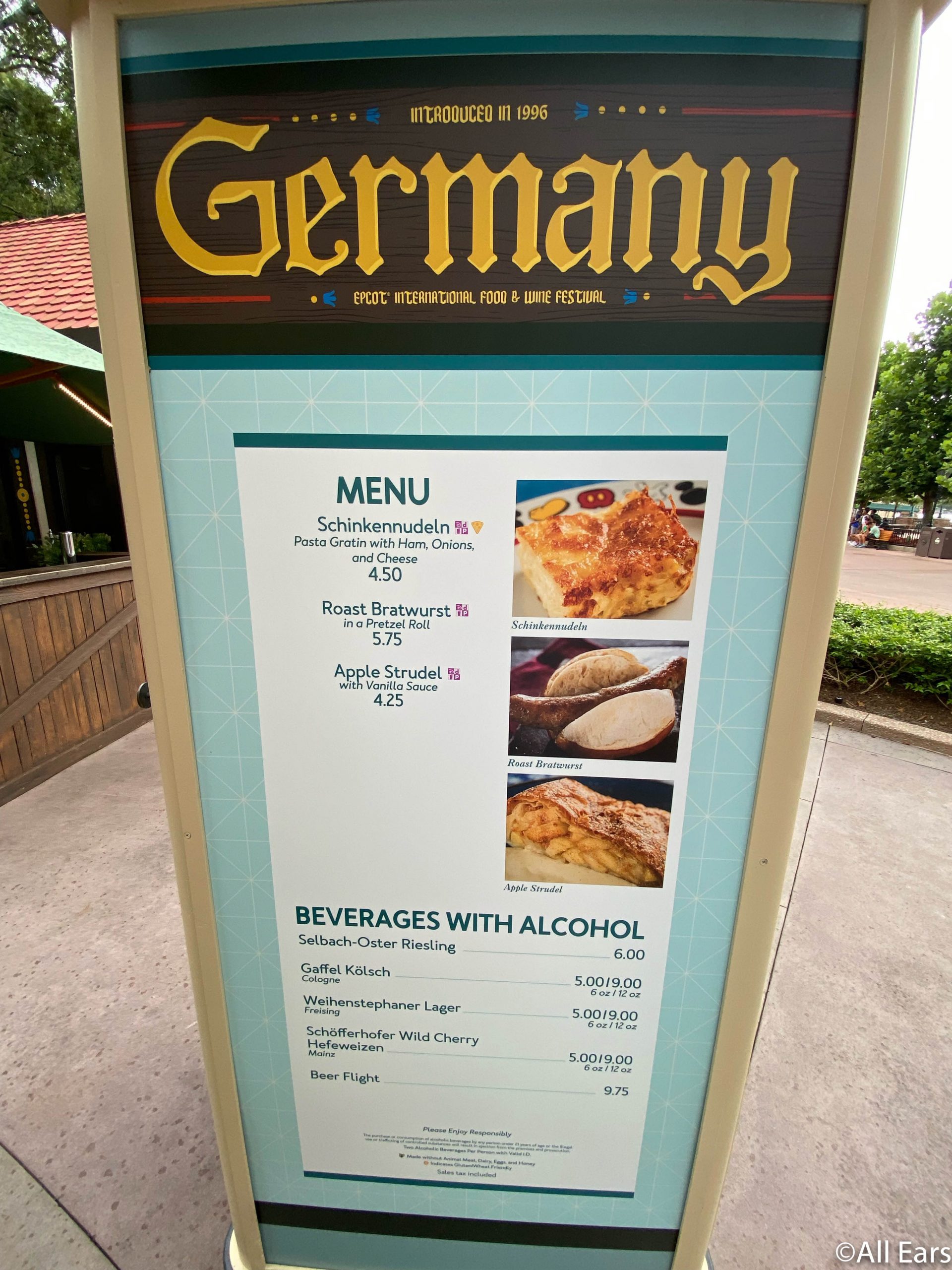 We won't pass up an opportunity for Asian cuisine, and the China booth is delivering…
…with awesome items like the Pan-fried Chicken Dumplings, ZiRan Beef Bao Bun, and Crispy-fried Pepper Shrimp.
You can also pop by the Canada booth…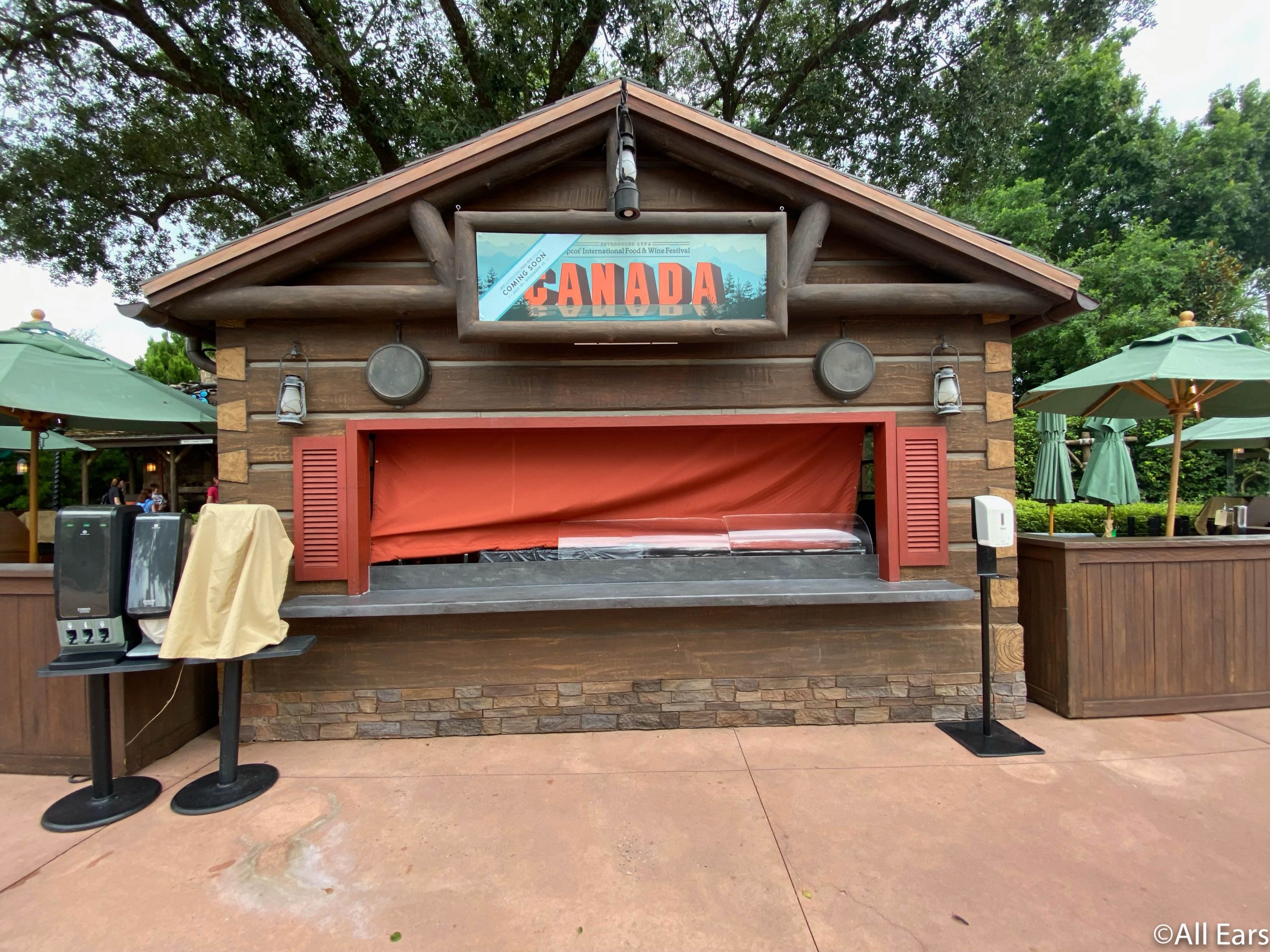 …with the fan-favorite Canadian Cheddar and Bacon Soup and "Le Cellier" Wild Mushroom Beef Filet Mignon.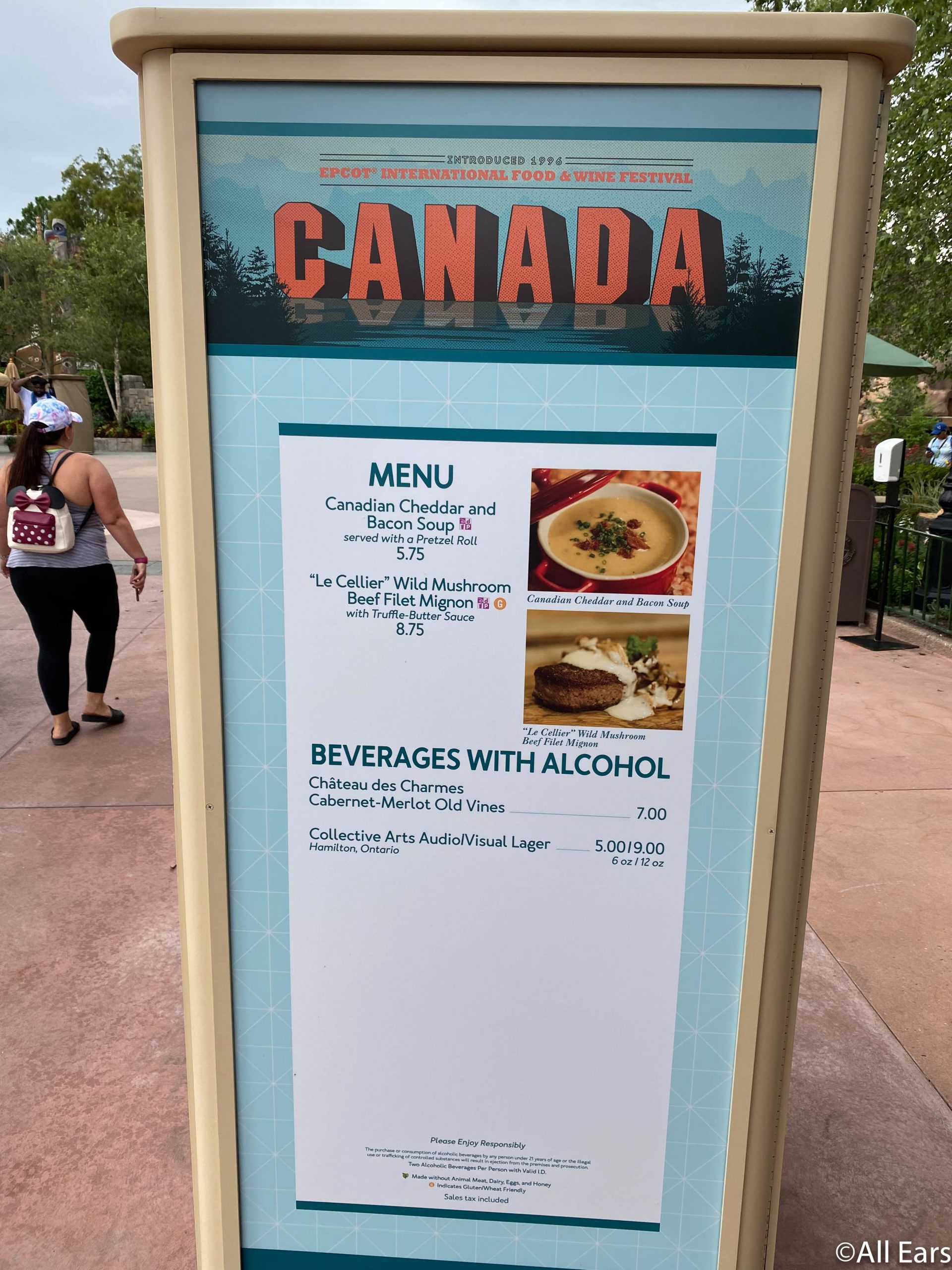 The menu for Emile's Fromage Montage can even be found, as guests eat a WHOLE lot of cheese to fill out their Festival Passport for a prize!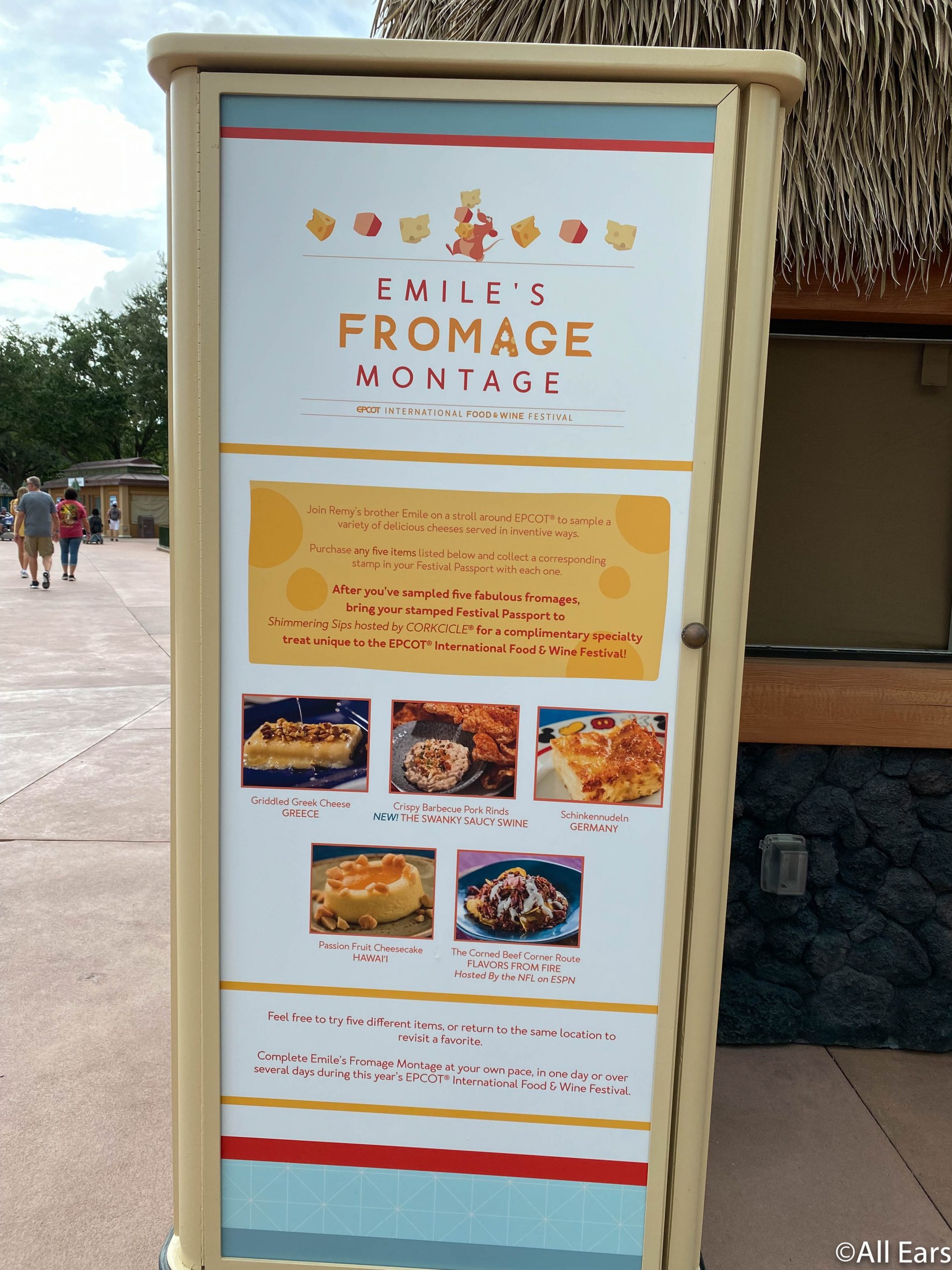 The Donut Box booth was left out without a menu…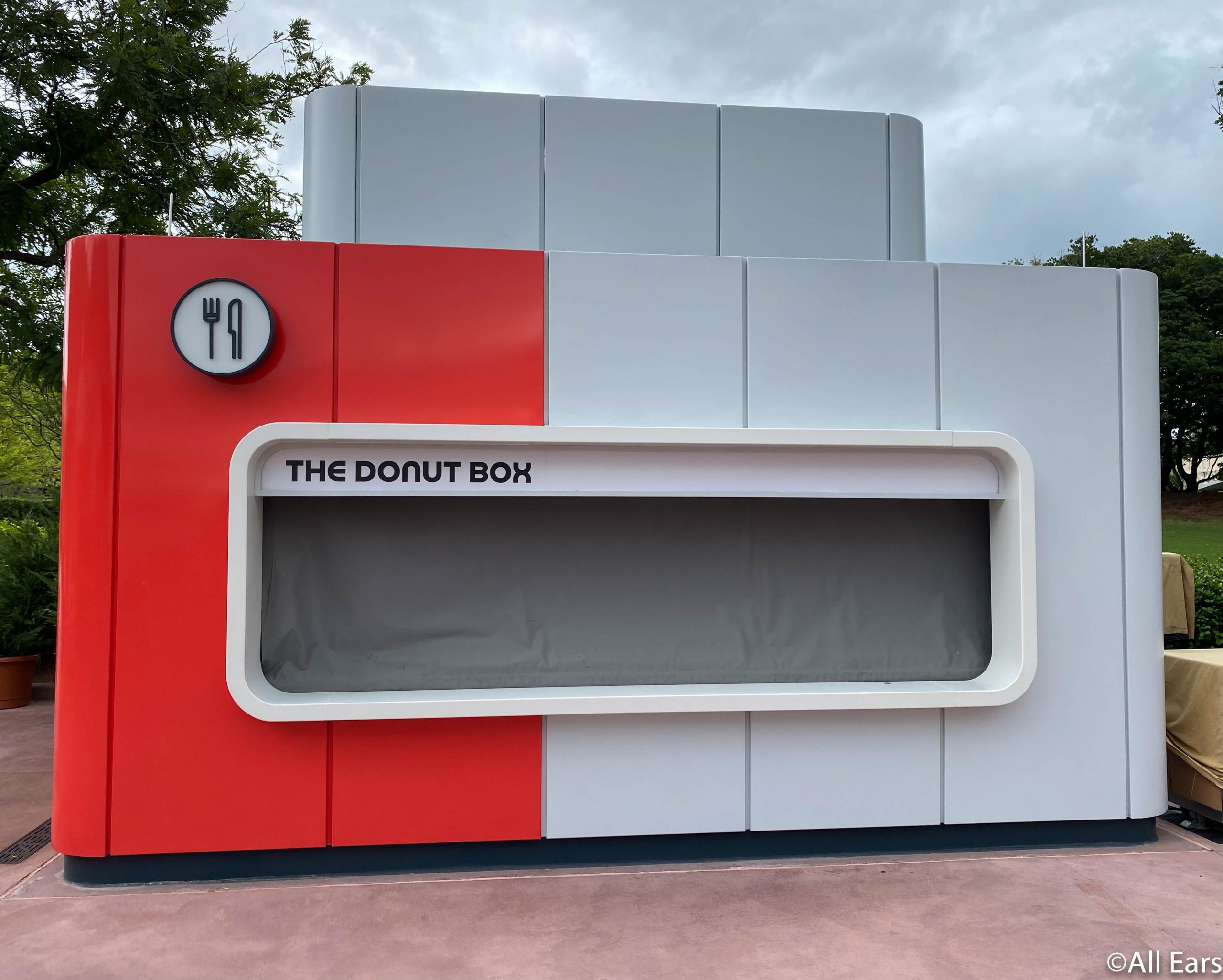 …along with the Mexico booth…
…France booth…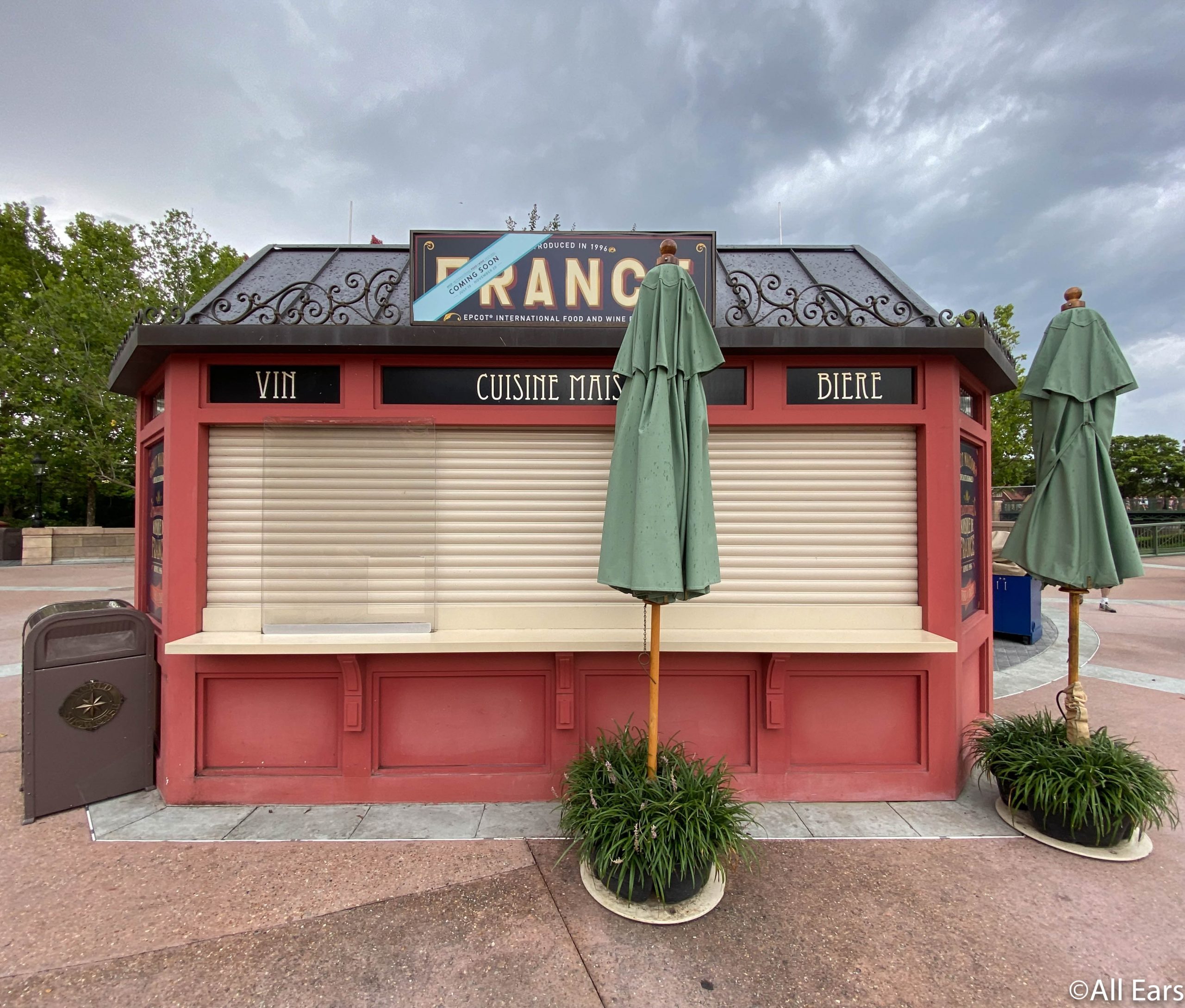 …Japan booth…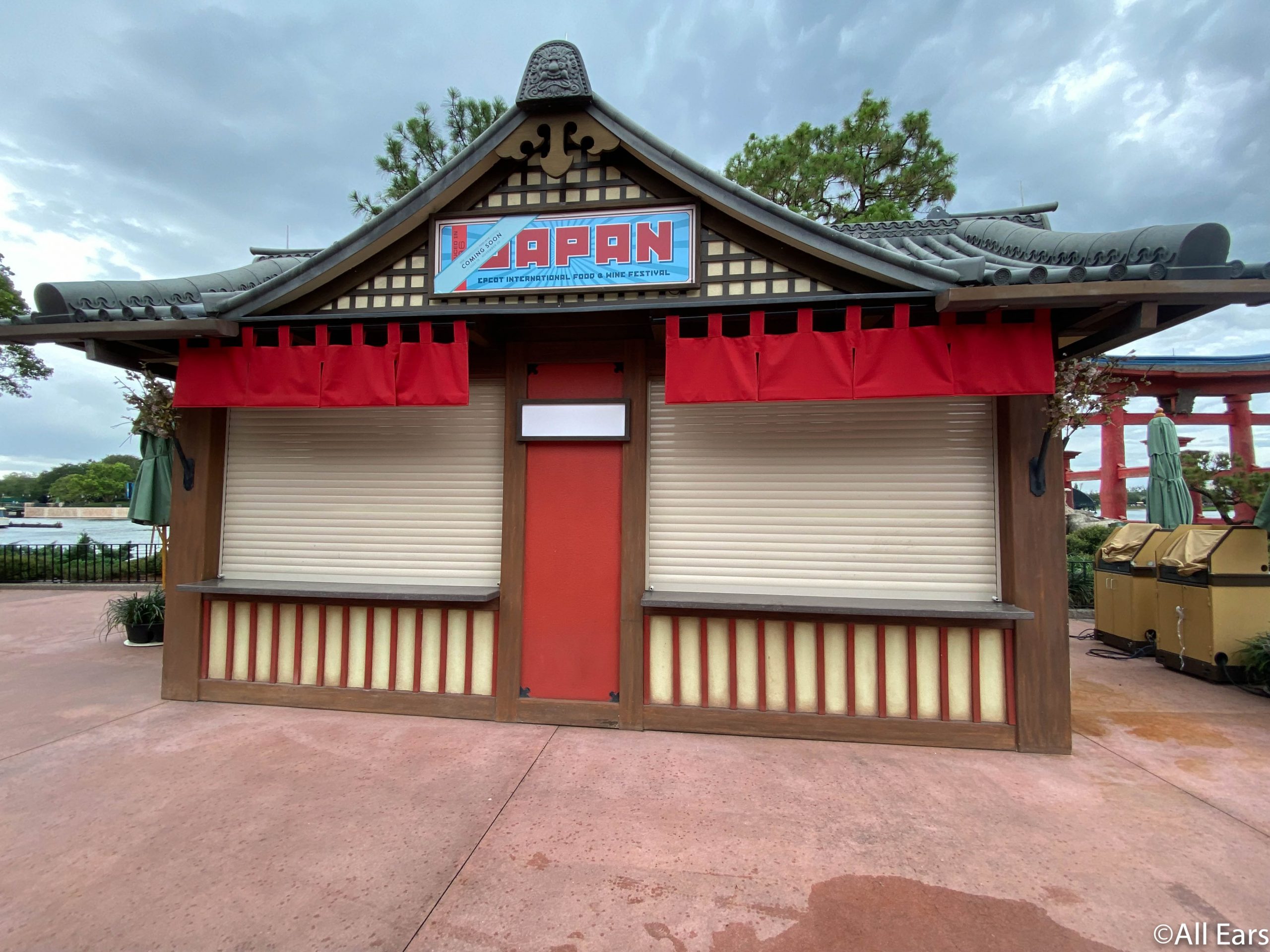 …and Refreshment Port ahead of the festival's arrival.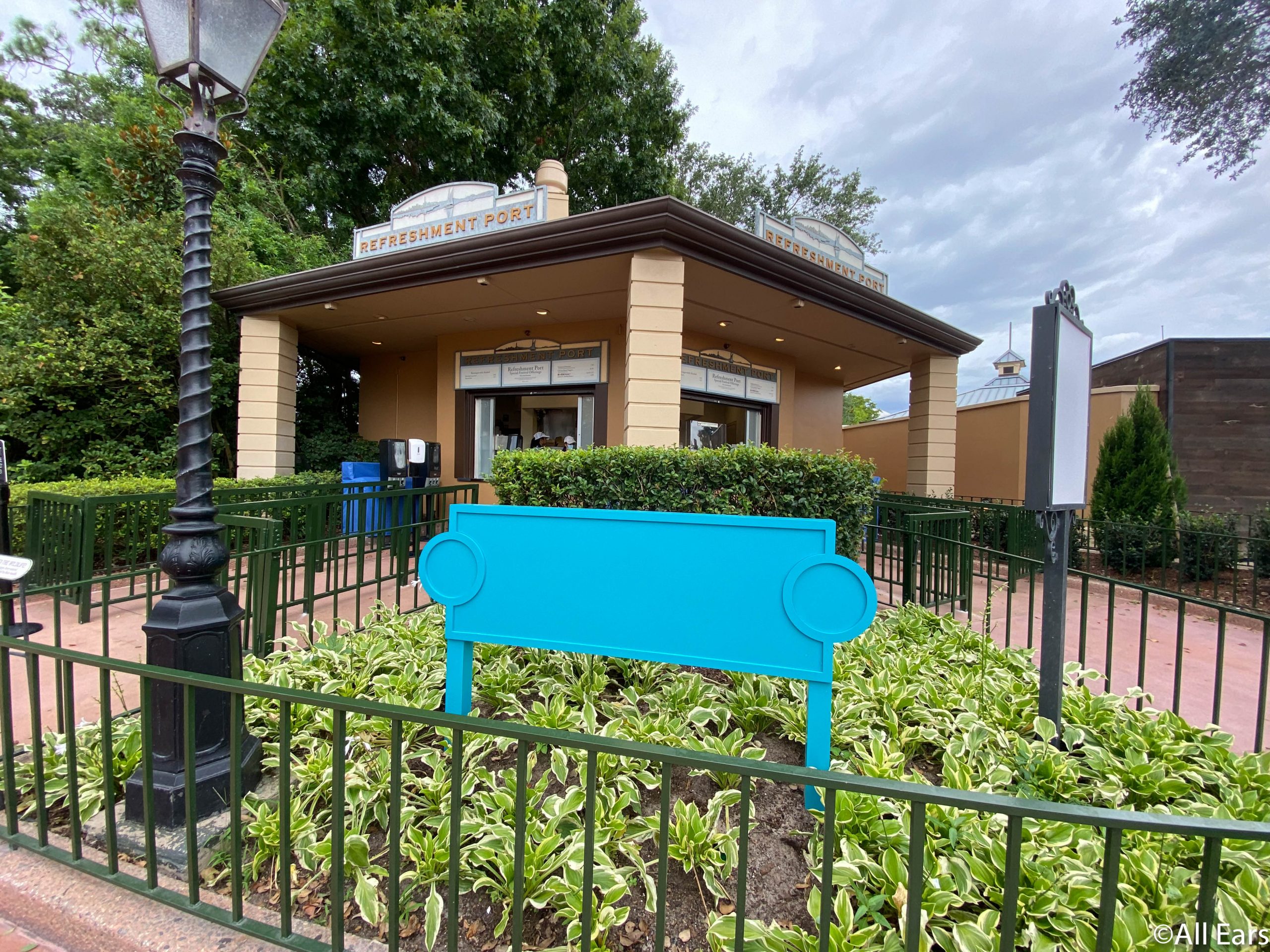 New Booths
We spotted a few of the eight NEW booths that will be coming to the Food & Wine Festival this year in EPCOT! The Noodle Exchange menu was out and about…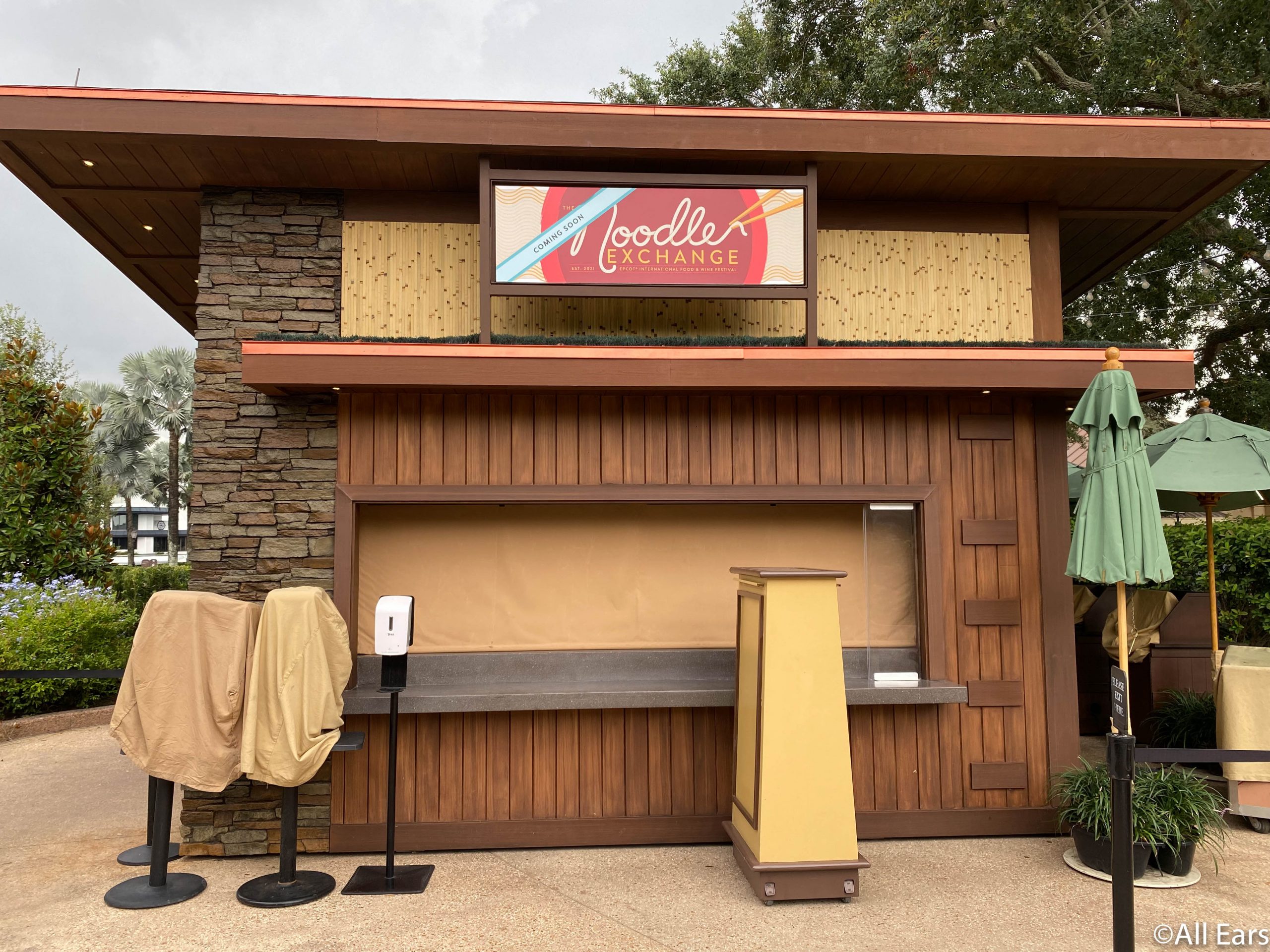 …as items like the Traditional Spicy Vietnamese Beef Pho, Char Siu Pork Udon, Shrimp and Coconut Curry Rice Noodles, and Tofu Pho make an appearance.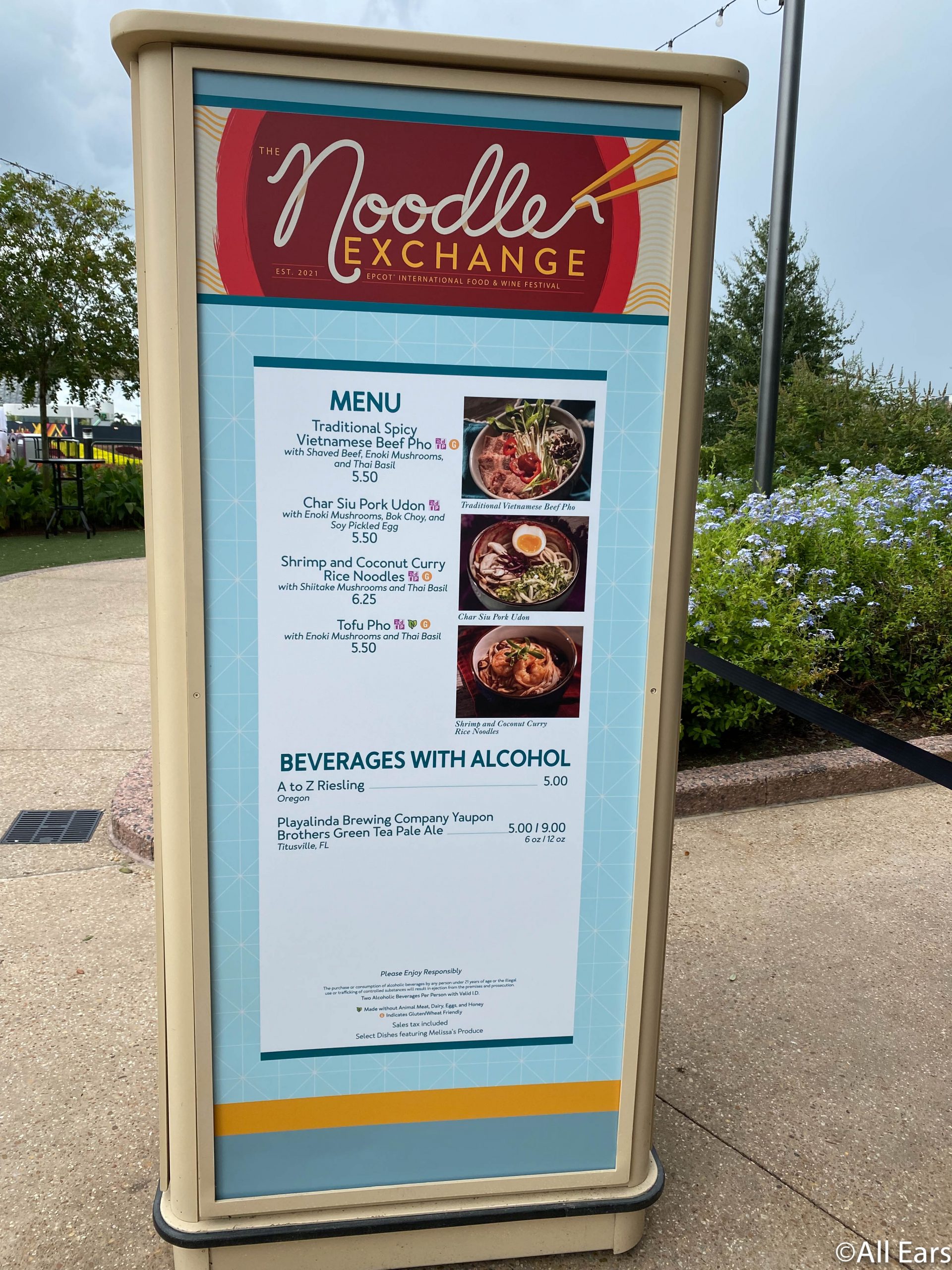 You'll also find the Swanky Saucy Swine for some savory snacks…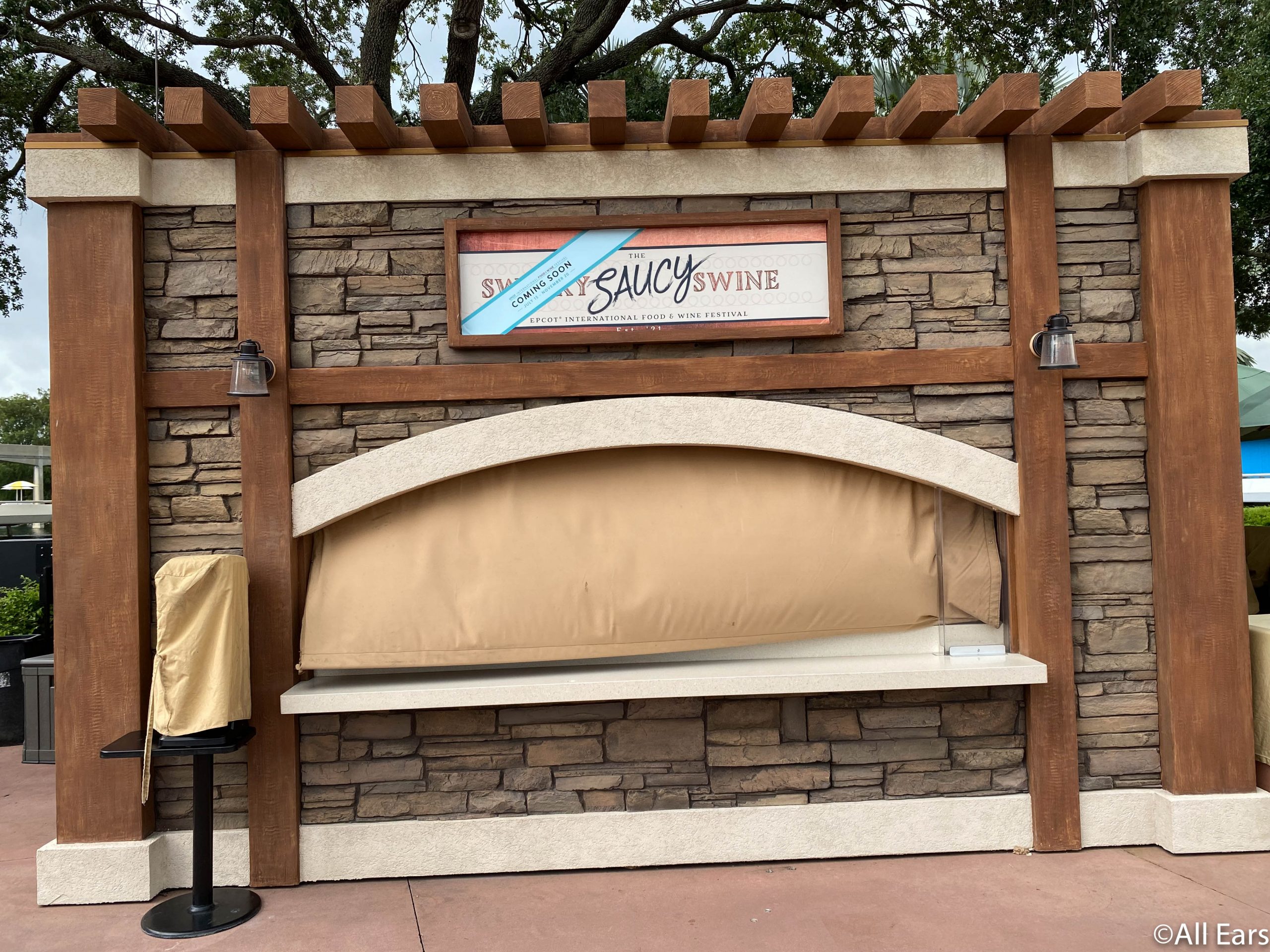 …including Crispy Barbecue Pork Rinds, Roasted Porchetta, Soy-glazed Sticky Ribs, and Crispy Pig Ear Salad.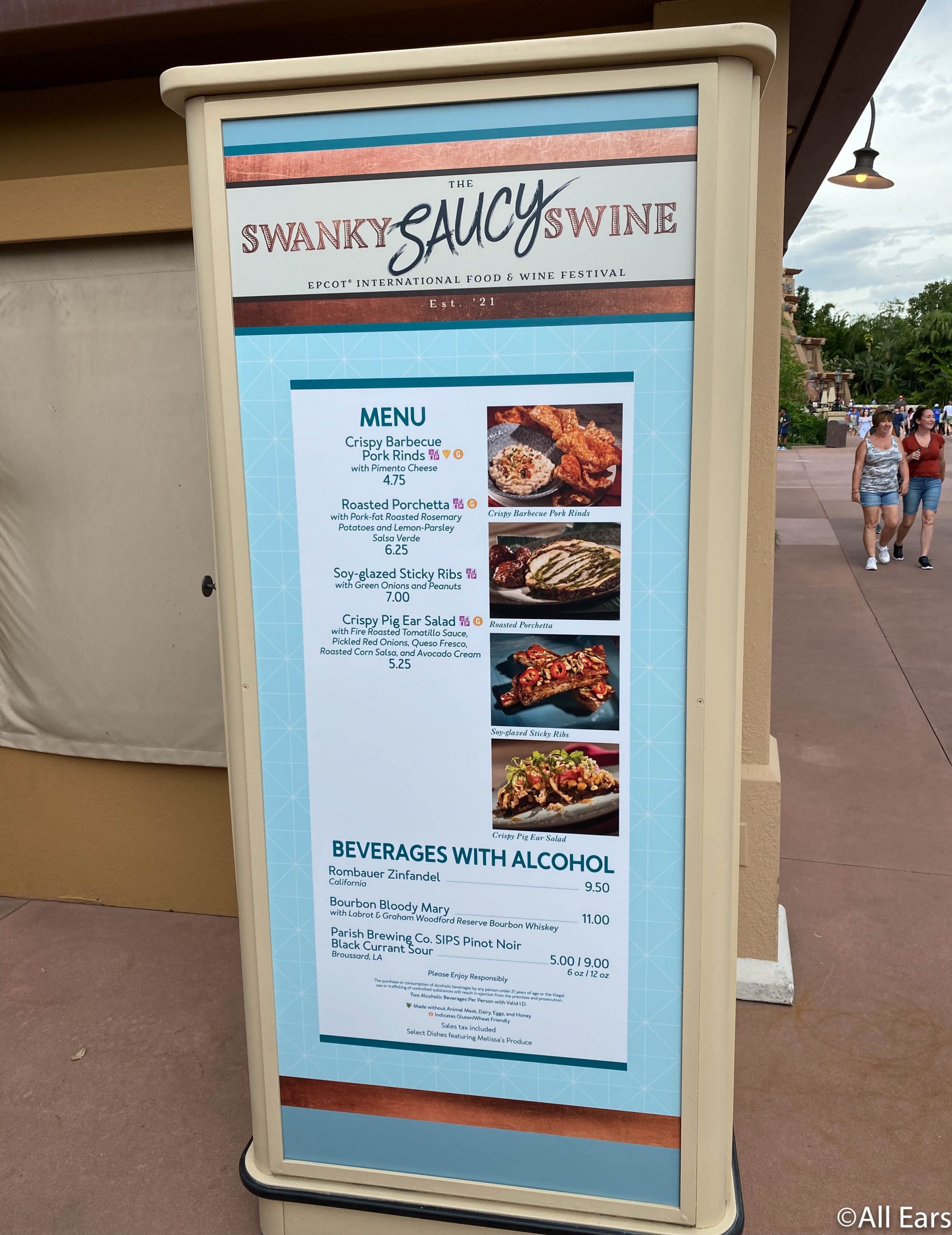 Plus, you can even travel the globe to the Kenya booth…
…where you can indulge in Kenyan Coffee Barbecue Beef Tenderloin and Piri Piri Skewered Shrimp.
Booths Coming Later
Along with all of these booths, there will be 32 dining locations in total (9 of which won't even open until October)! We found several of their menus placed in the park already, including The Alps…
…with that fantastic Warm Raclette Swiss Cheese and Blueberry and Almond Frangipane Tart.
You can even hop over to the India booth…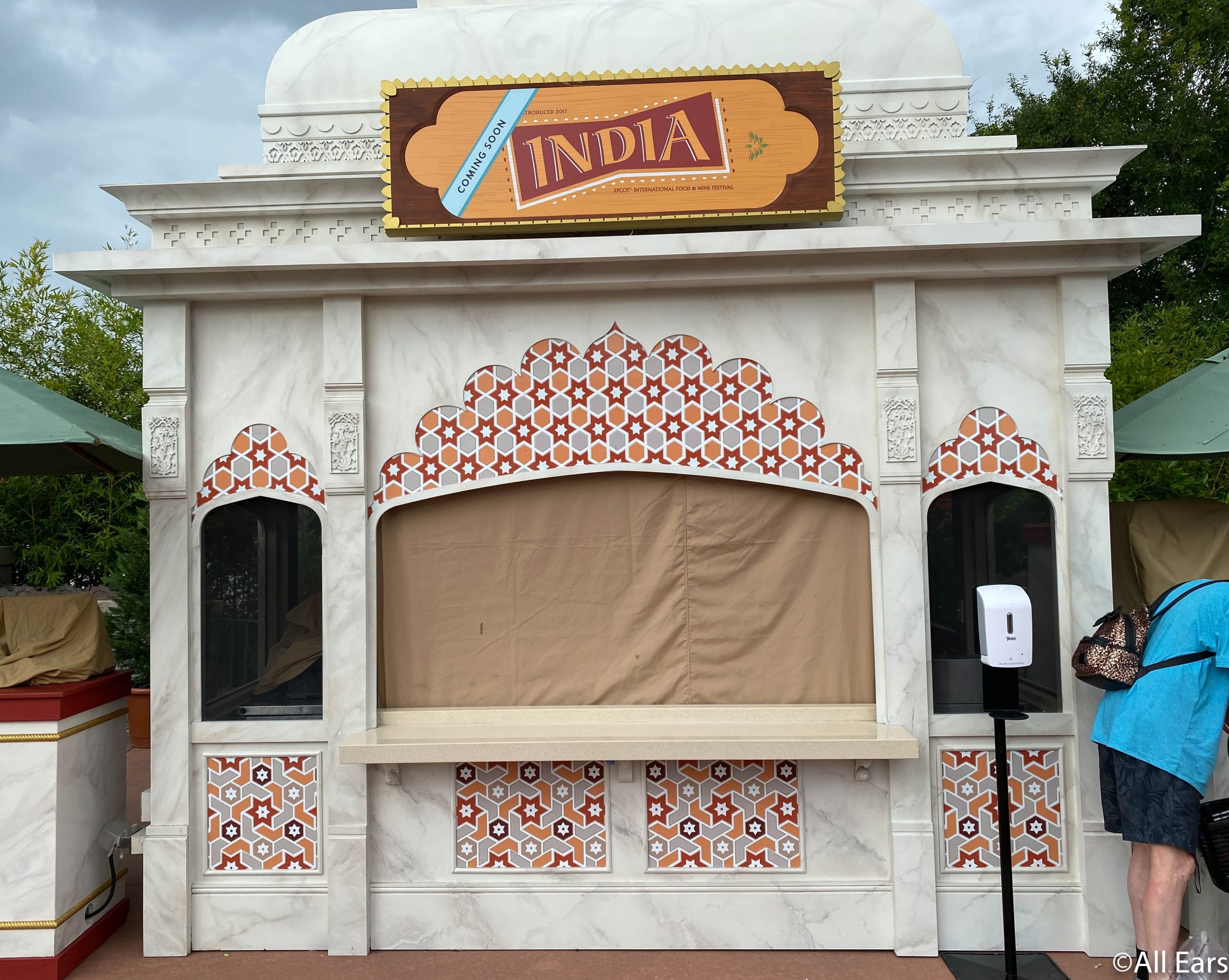 …to try items like Warm Indian Bread, Korma Chicken, and Madras Red Curry.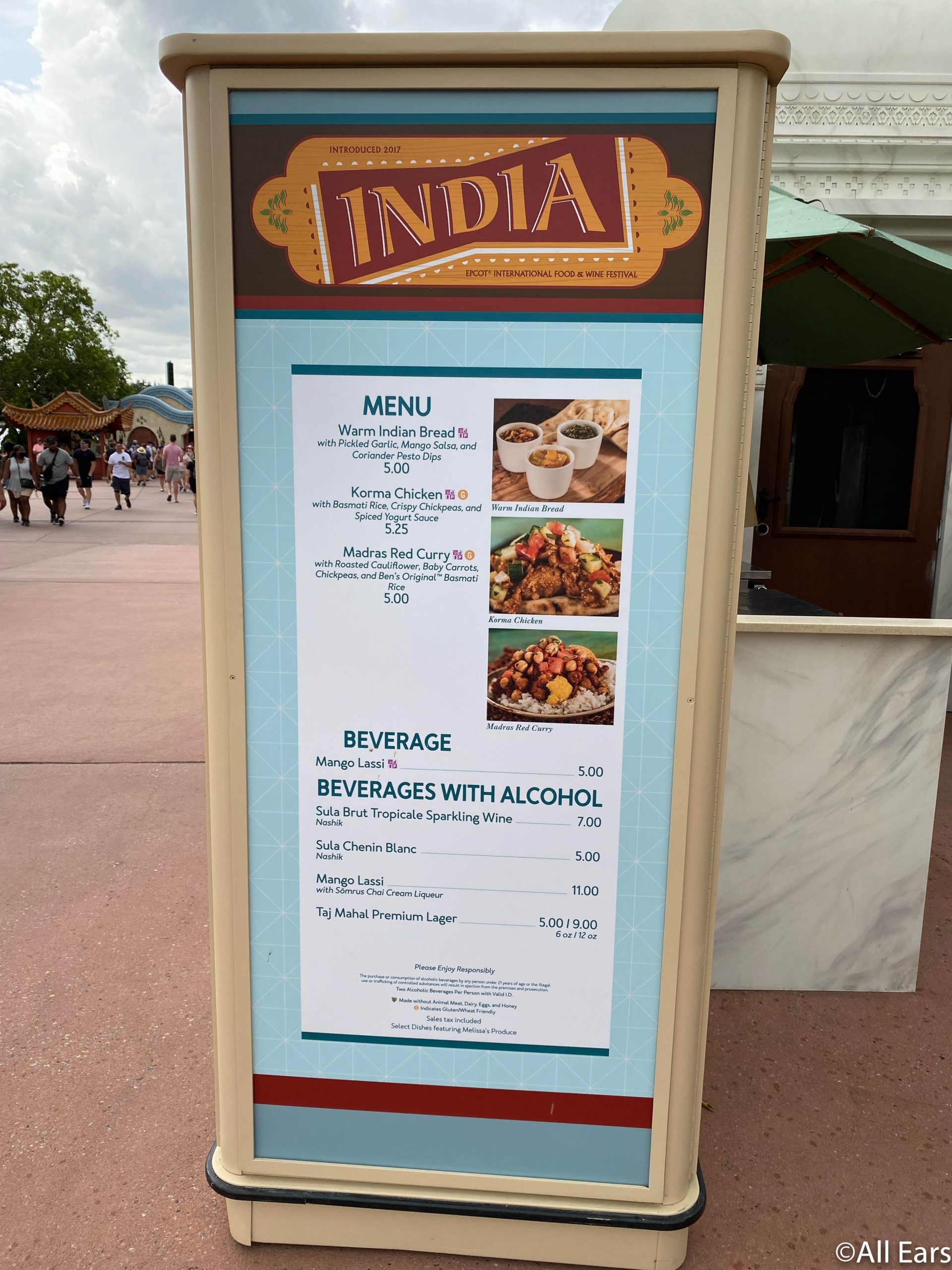 We could spend every evening in an Irish pub, so we're excited to visit the Ireland booth…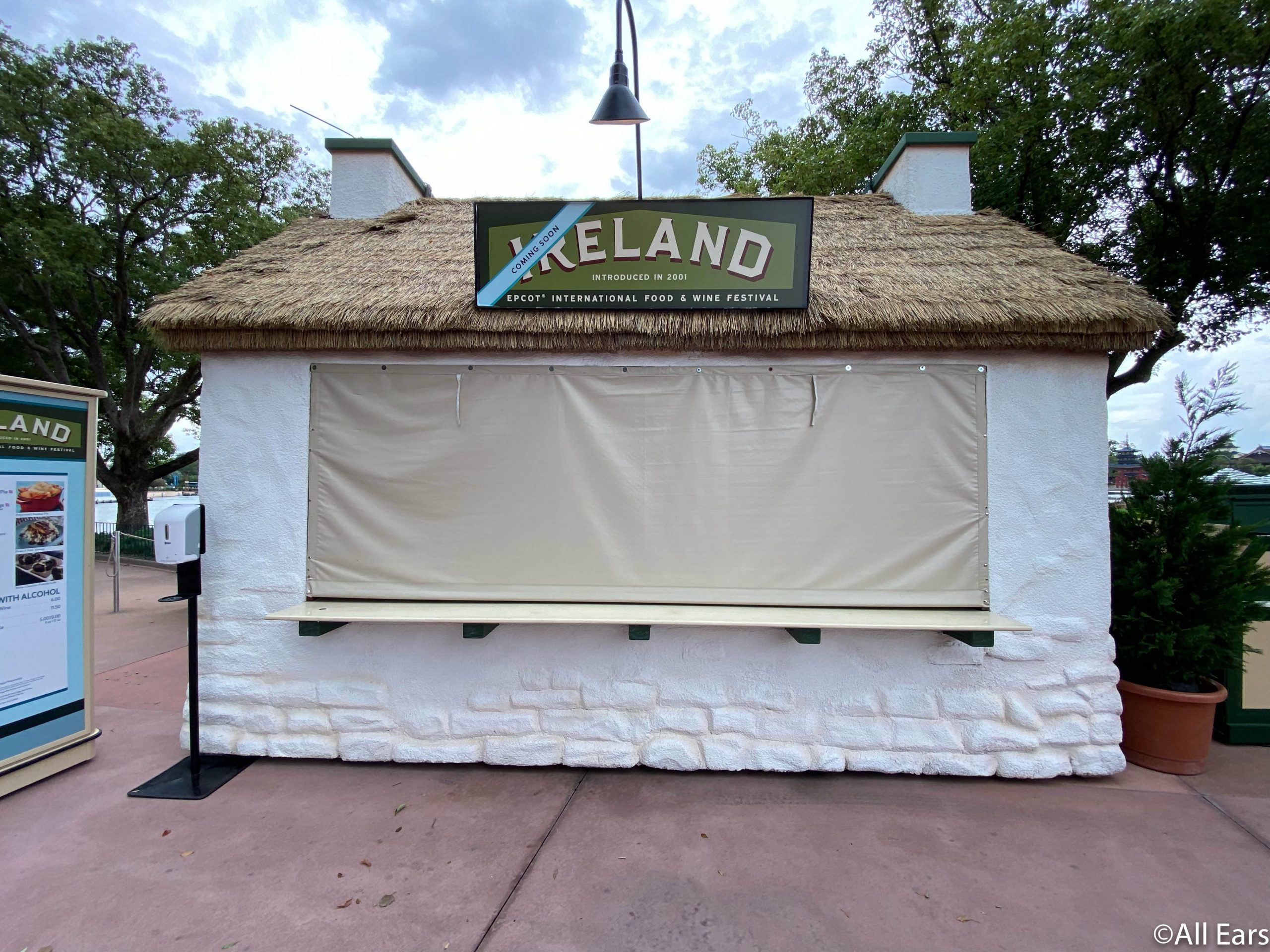 …that has some pub fare like Fisherman's Seafood Pie, Roasted Irish Sausage, and Warm Chocolate Pudding Cake.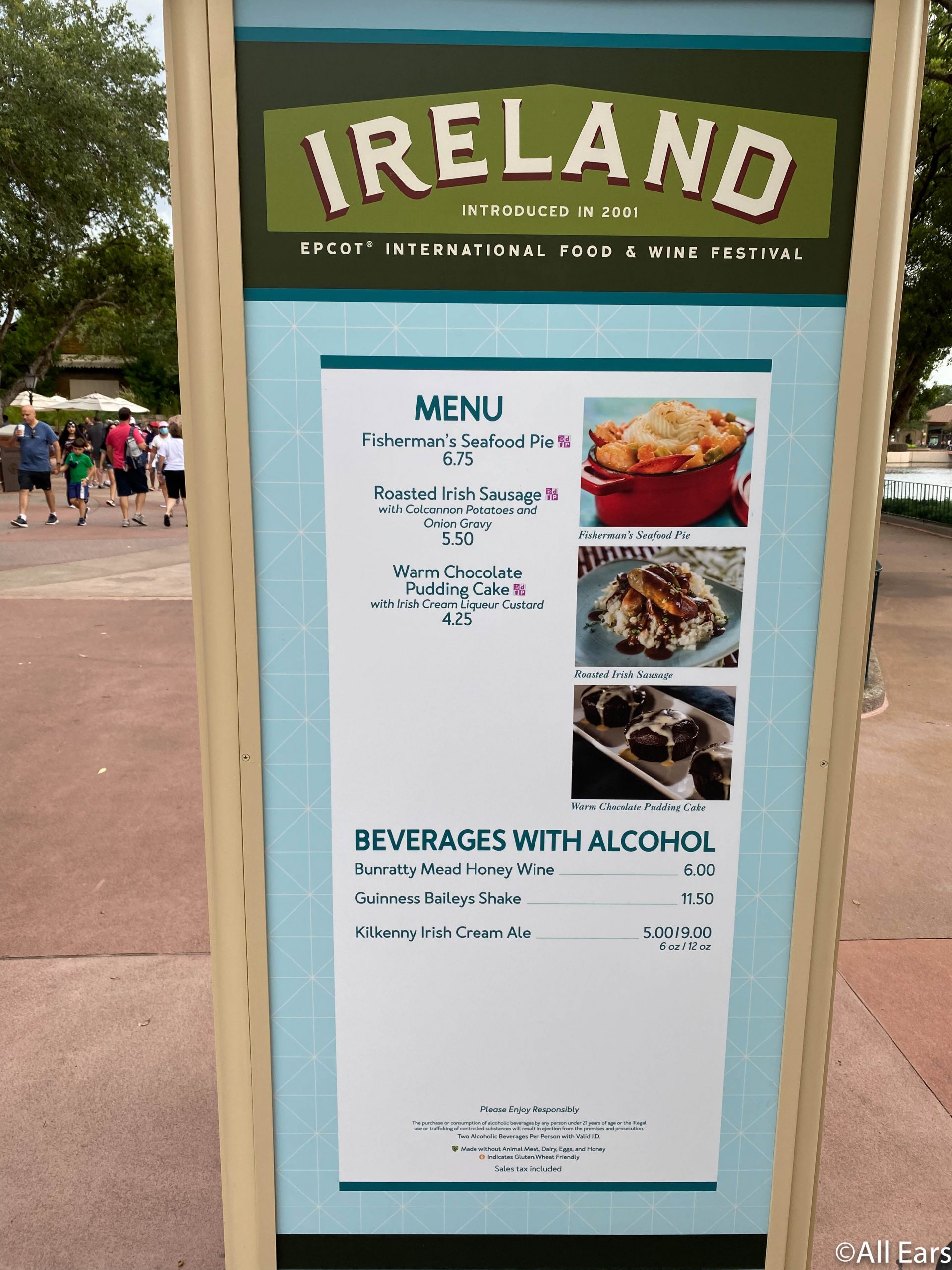 You'll also want to make the time for a visit to the Spain booth…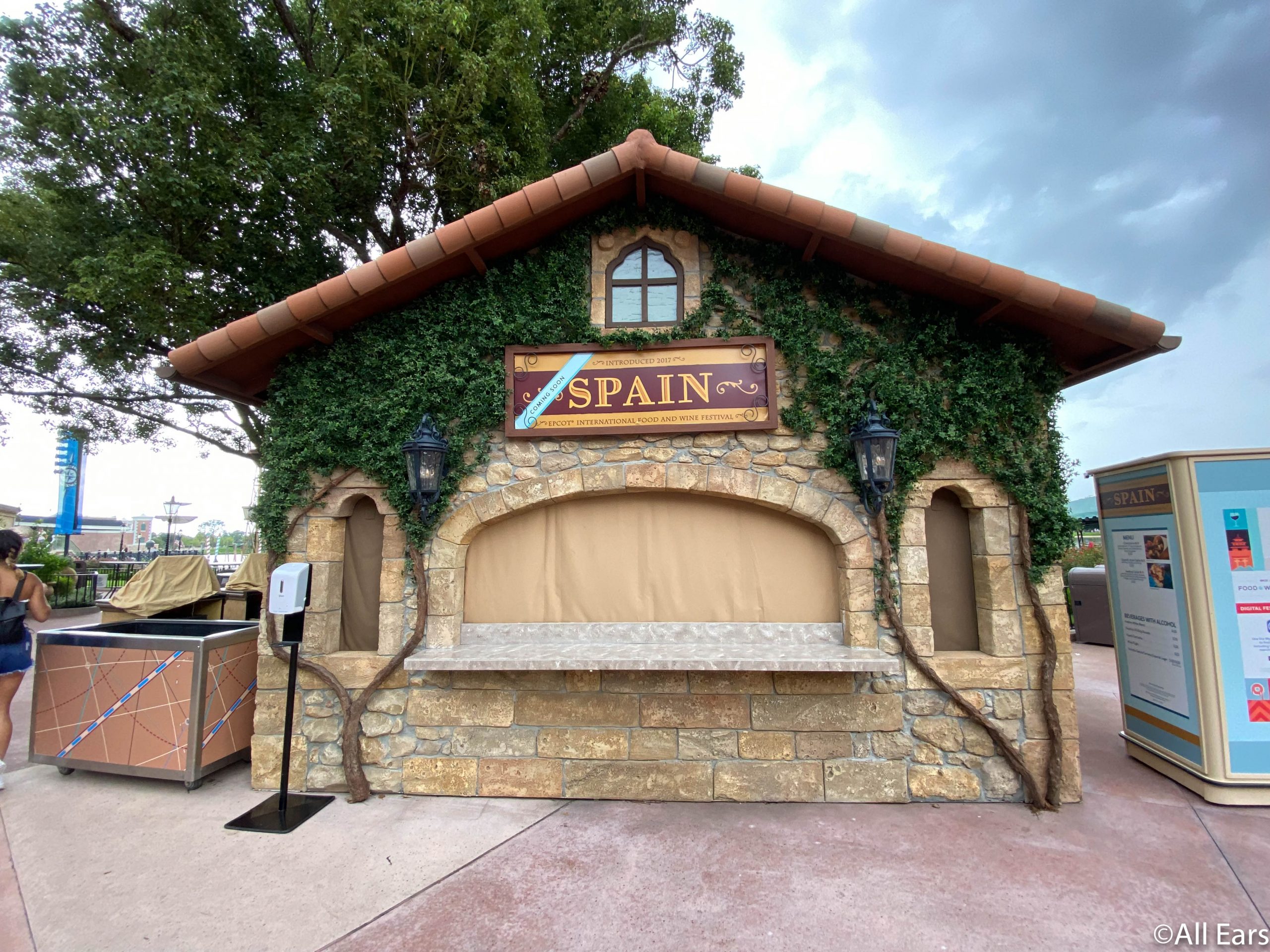 …with Charcuterie, Spanish-style Paella, and Seafood Salad on the menu.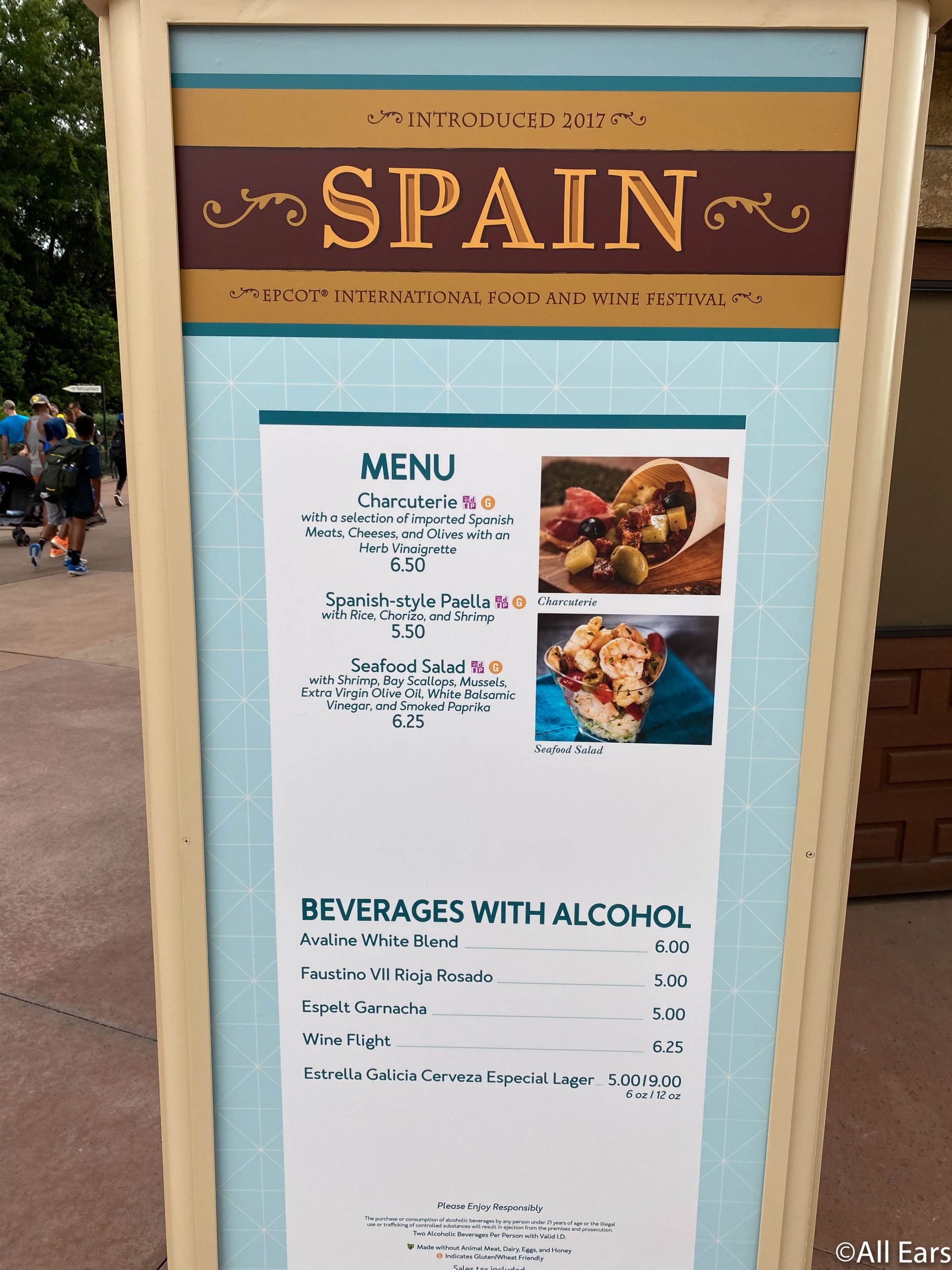 We also saw the Belgium booth, even though its menu hadn't been placed up in EPCOT just yet!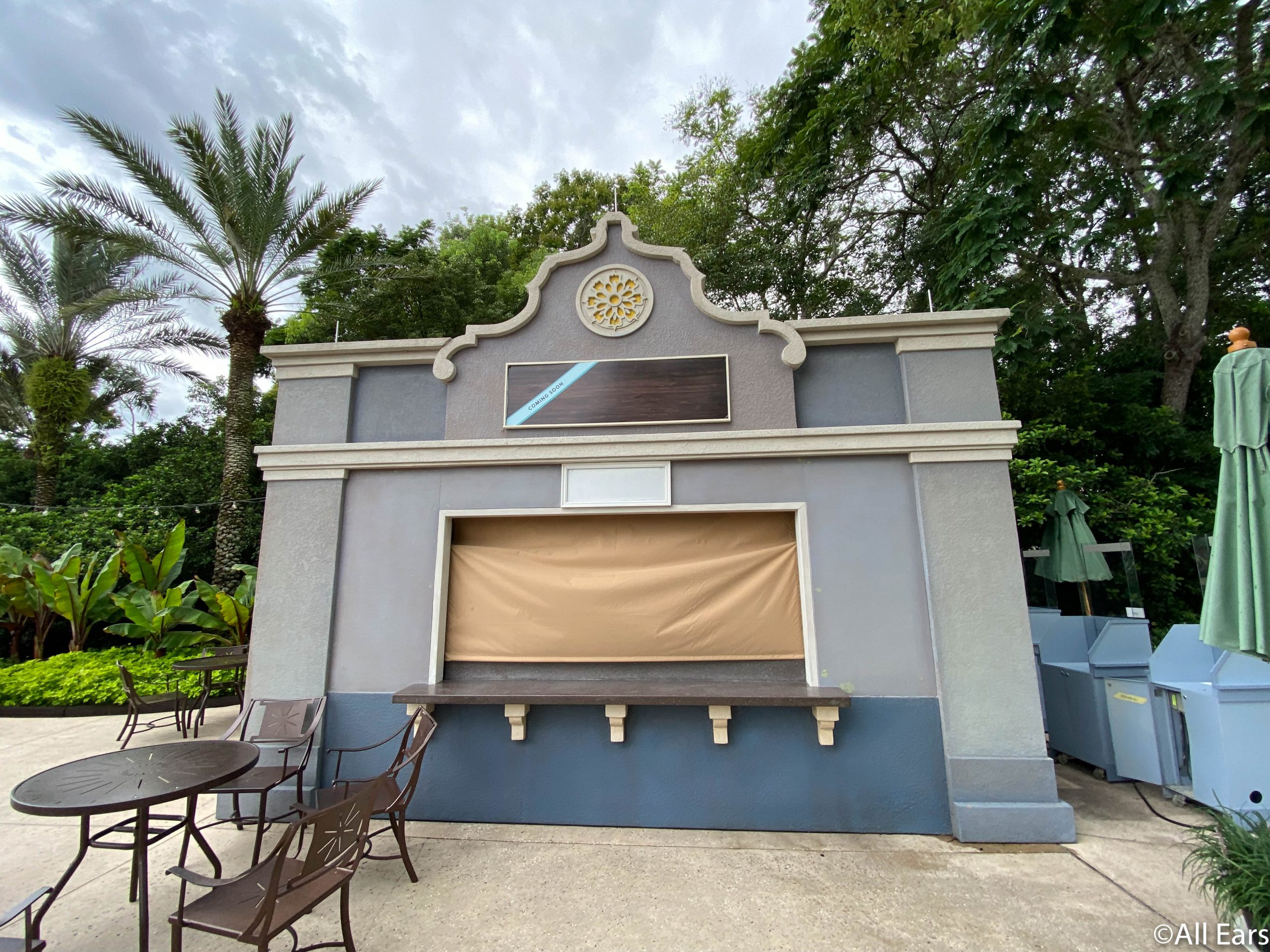 And, when the Food & Wine Festival opens later this week, we'll be sure to give you a full look at everything you can expect to find! Stay tuned with All Ears for the latest Disney news!
Will you be going to EPCOT's Food & Wine Festival? Let us know in the comments below!
Join the AllEars.net Newsletter to stay on top of ALL the breaking Disney News! You'll also get access to AllEars tips, reviews, trivia, and MORE! Click here to Subscribe!