We're live at the opening day of EPCOT's Flower & Garden Festival, and it has been a blast so far!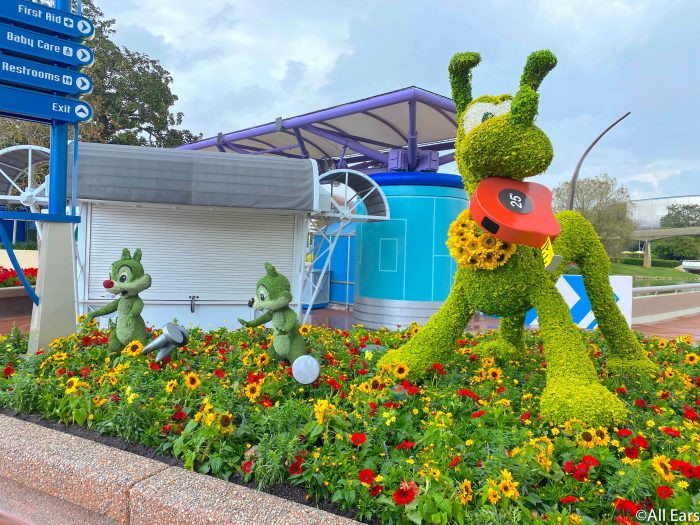 We're trying some food, catching some live entertainment, and you KNOW that we're stopping in the gift shops to see what's new. However, on our visits to EPCOT's many stores, we've noticed something peculiar…we think Disney is trying to trick us!
As we've been strolling through EPCOT today, looking out for the new festival merchandise, we've spotted several really cute cups, tumblers, and mugs!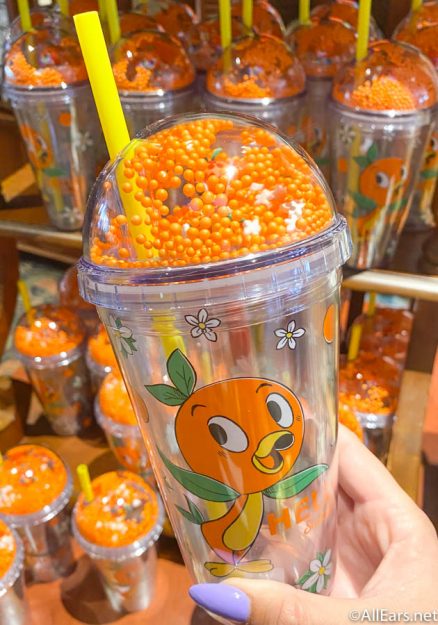 However, along the way, we've also spotted some things that are distinctly NOT made for beverages…even if they look like they should be. Confused? Let us explain.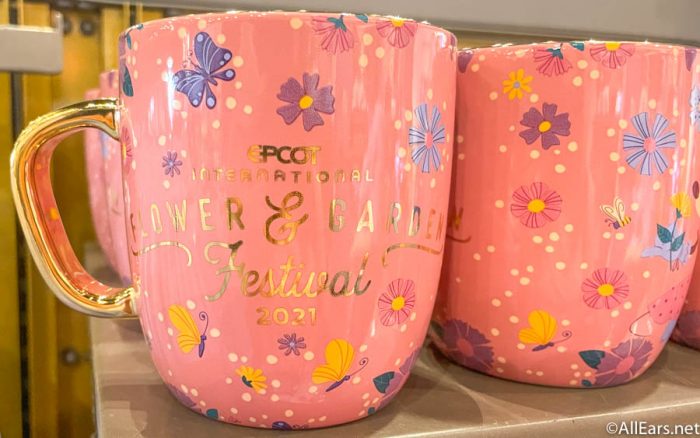 Let's start off simple. See this little cup-like thing that says "Sweet as Honey?" You probably thought it was a mug, or maybe a bowl. Well, if so, you'd be wrong. It's actually a flowerpot!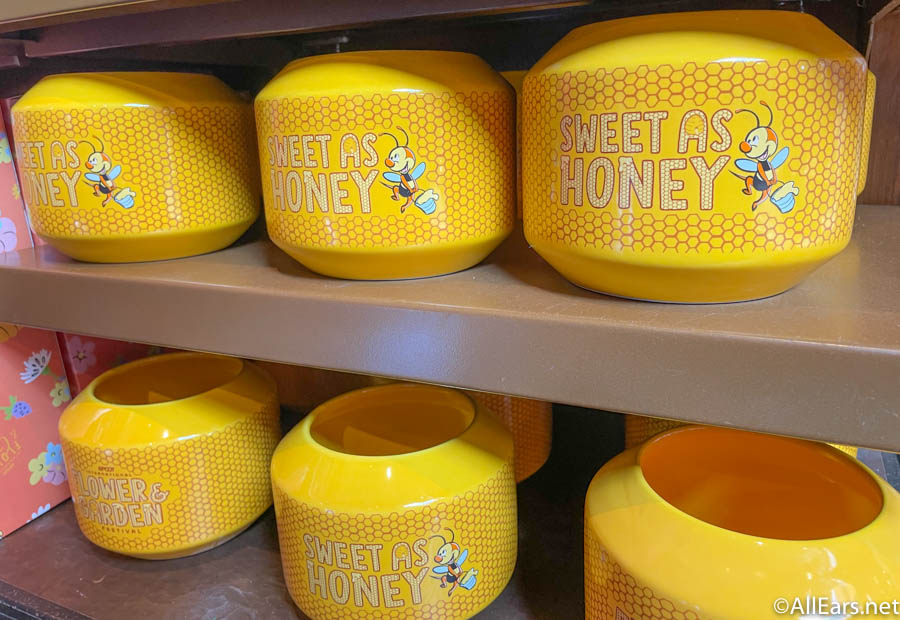 Let's try another one. These boots are cute, but we're not actually sure what they're for. Are they real rain boots? Oddly-shaped cups? Do they have a hidden mug handle on one side? NOPE…they're vases. Short and interestingly shaped vases, but vases nonetheless. (We're getting closer, at least this one is supposed to hold water!)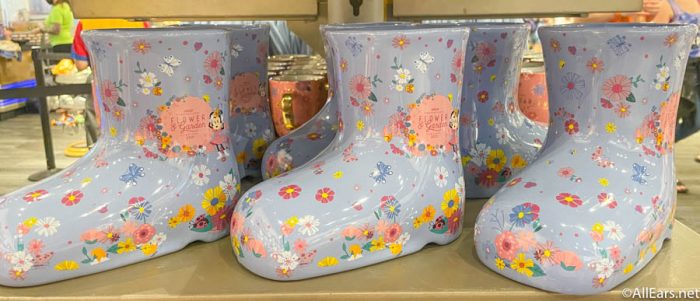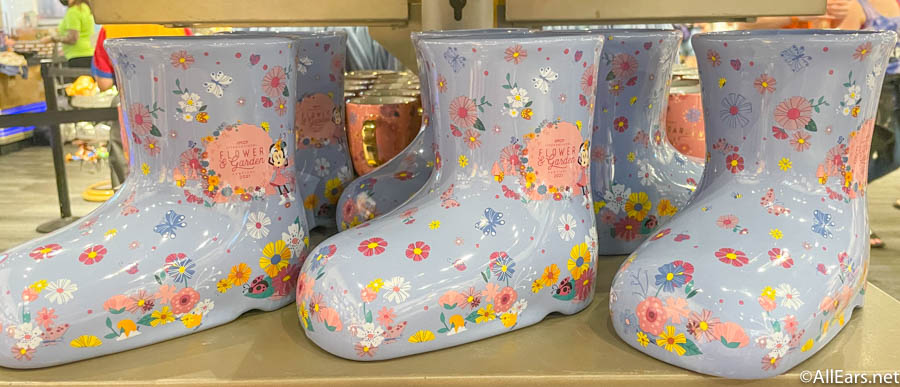 Okay, now this next one threw us off, even though it really shouldn't have. Last year, Disney released some Annual Passholder mugs that were shaped like watering cans, and they were super cute. We thought they were going for that look again this year, but sadly, these are just normal watering cans. We hate to tell you but if you try to drink out of these, it'll come spewing out of the wrong end.
Okay, now Disney is just downright trolling us with this one — it looks like a milk carton! However, as fun as it might be to drink out of this, we're pretty certain that it's meant to be used as a vase. We suppose you could try to drink out of it, but it would be quite a hassle and probably a nightmare to clean.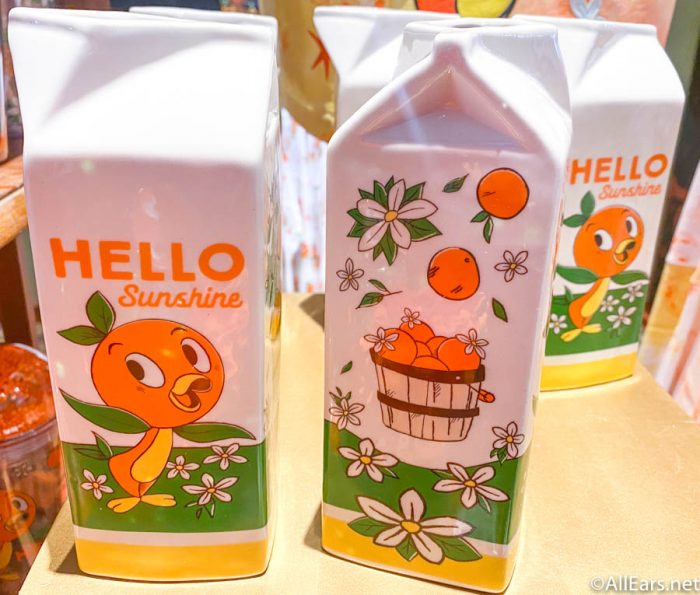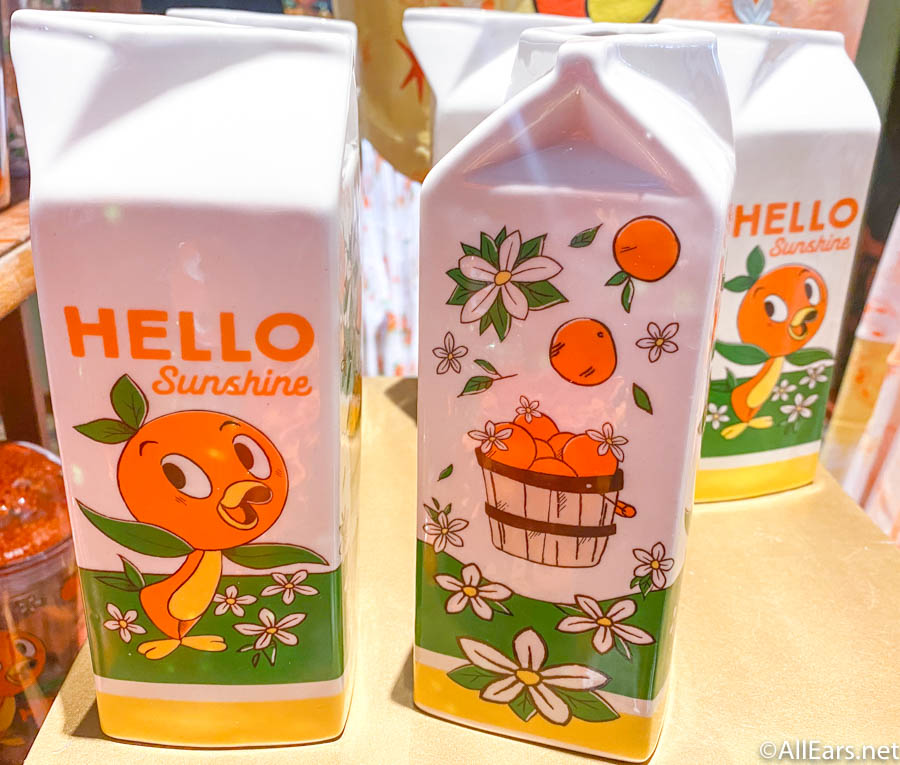 So there you have it, 4 things at this year's festival that were NOT made for your beverages. But listen, if you really want to do it, don't let Disney stop you from accomplishing your dreams! If we see you walking around the festival drinking out of a rain boot-shaped vase, then we'll know that you're one of our loyal readers. 😉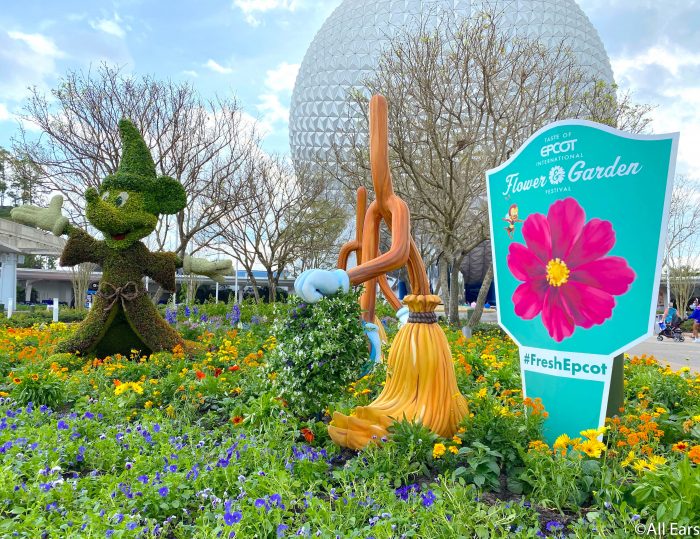 Stay tuned to AllEars for more updates on the Flower & Garden Festival and all the fun things we find. We'll be at the park for the rest of opening day to catch all the new offerings!
Which of these things do you think is the most practical for beverages? Tell us in the comments!
Join the AllEars.net Newsletter to stay on top of ALL the breaking Disney News! You'll also get access to AllEars tips, reviews, trivia, and MORE! Click here to Subscribe!