Editor's Note: Some Disney World restaurants are currently operating with limited temporary menus, so not all options may be available at this time. Keep checking back to the AllEars Disney Menus for the very latest!
As any serious Walt Disney World fan knows the "Vacation Kingdom" features more food options than most guests could enjoy in a lifetime. Everything from traditional theme park fare to high end international cuisine is spread around the complex. However, today we're focusing one type of food: barbecue. Specifically, we're looking at how two of Walt Disney World's best-known BBQ restaurants stack up against each other.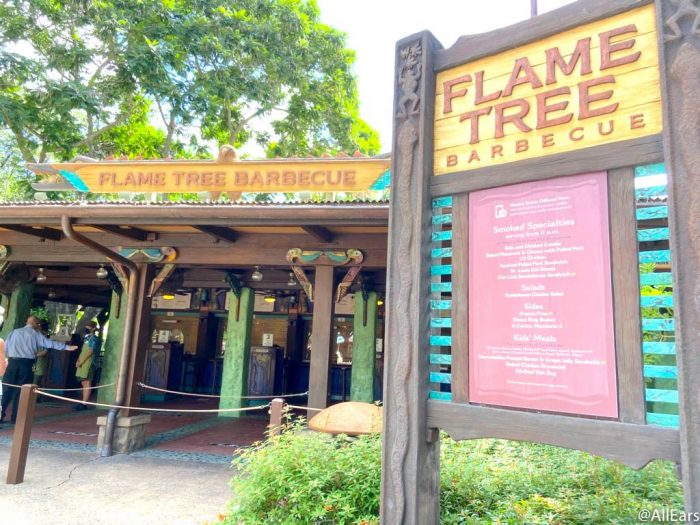 First, there's Flame Tree Barbecue at Disney's Animal Kingdom. This quick service eatery first began setting guest tongues wagging on Animal Kingdom's opening day back in 1998. However, age certainly hasn't caught up to Flame Tree, as it's not only still considered a highlight eatery at the park but  also one of the best Quick Service locations on all of Disney property.
As of fall 2020, Flame Tree Barbecue's menu features the kind of crowd-pleasing BBQ fare one would expect, including St. Louis Ribs, pulled pork, smoked chicken, and macaroni and cheese. The restaurant also offers a plant-based Hot Link Smokehouse Sandwich and an array of cocktails and beers. Flame Tree also offers variants of their dishes catered to those with gluten, nut, soy, fish, and egg allergies. While the menu may seem a bit plain, it definitely falls into the "if it ain't broke, don't fix it category" as our reader reviews attest.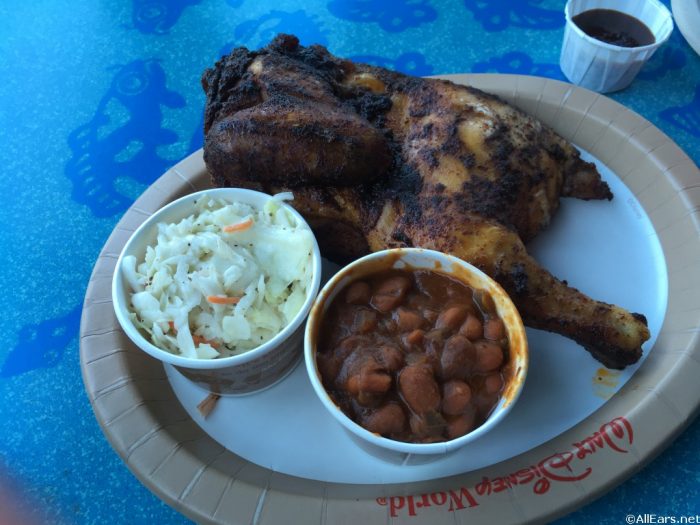 While Flame Tree Barbecue has reigned supreme as Walt Disney World's Quick Service BBQ mecca since 1998, a new challenge rose in early 2020. This past February, Regal Eagle Smokehouse opened at EPCOT. Located within the World Showcase's American Adventure pavilion, this eatery – themed to the most uber of uber-patriotic Muppets, Sam Eagle – features various regional BBQ dishes from around the United States.
The Regal Eagle Smokehouse's menu is highlighted by American regional favorites including Memphis Dry-rub Pork Ribs, Kansas City Smoked Half-Chicken, a Sliced Texas Beef Brisket Sandwich, North Carolina Pulled Pork, and various burgers (including a plant-based option). These entries are complimented by a wide variety of traditional BBQ sides (onion rings, mac and cheese, baked beans), craft beers from around the country, and four exclusive house-made sauces: Blue Ribbon Brisket Sauce, Sizzlin' Pit Dry Rub Coalition, Old Glory Mustard Guild, and Blue Ridge Vinegar League.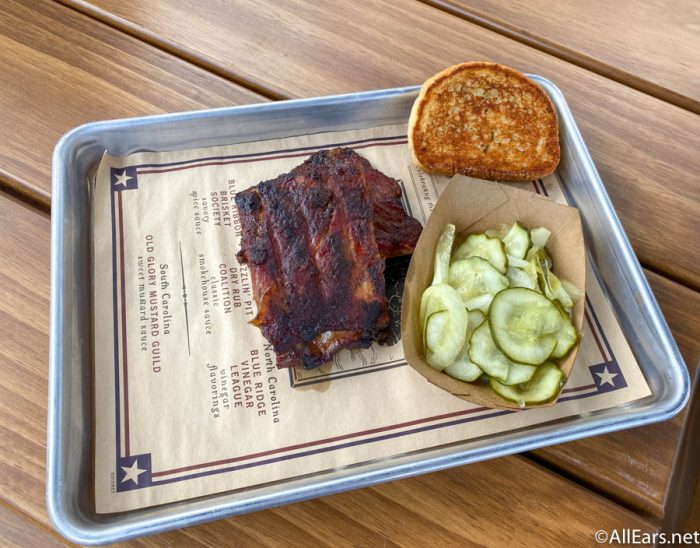 Similar to Flame Tree, Regal Eagle also offers menu options catered to those with gluten, nut, soy, fish, and egg allergies. As evidenced by our reader reviews, the Regal Eagle has quickly become a popular eatery for EPCOT guests.
Head to Head
So which of these Quick Service locations should you hit up next time you have a BBQ craving at Walt Disney World? Well, it depends what you're looking for. Flame Tree Barbecue is the old reliable choice. Its menu is solid and has delivered quality meals for over two decades.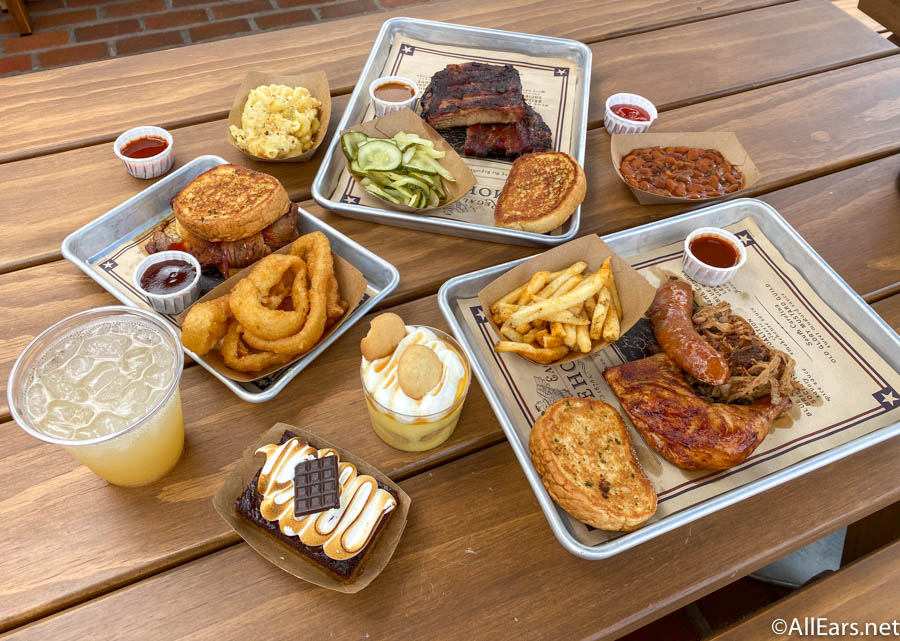 However, if you're feeling slightly adventurous, Regal Eagle is definitely the way to go. Its menu offers many BBQ staples but with American regional twists that make them more exciting than "typical" offerings. Plus, let's be honest: as great as Animal Kingdom's overall theme is, Flame Tree is relatively bare. On the other hand, Regal Eagle is themed to The Muppets, one of the most beloved brands in Disney's stable.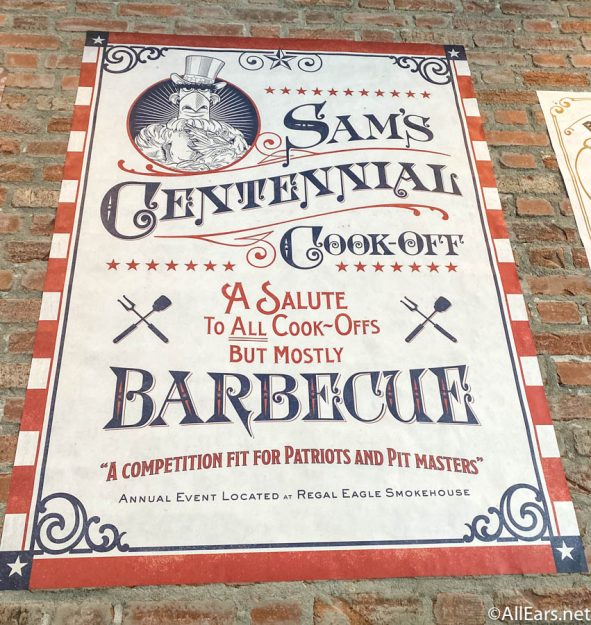 Have you eaten at both Flame Tree Barbecue and Regal Eagle Smokehouse? Which BBQ do you prefer? Let us know in the comments below.