After what will be four months of closures, the Disneyland Resort announced today their intention to reopen the parks, Downtown Disney, and select hotels in July.
Ahead of this historic grand reopening, Disneyland has launched a new page on its website, detailing the reopening dates and plans.
The page outlines the proposed reopening dates: July 9th for Downtown Disney, July 17th for Disneyland Park and Disney California Adventure Park, and July 23rd for Disney's Grand Californian Hotel & Spa and Disney's Paradise Pier Hotel.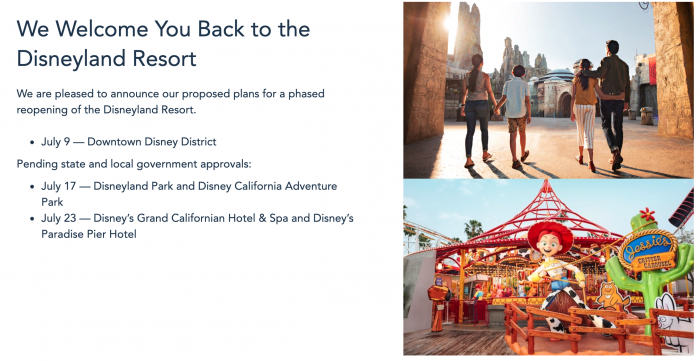 The site also gives a broad overview of the new health and safety measurements currently in place, including increased sanitation, physical distancing, and reduced contact.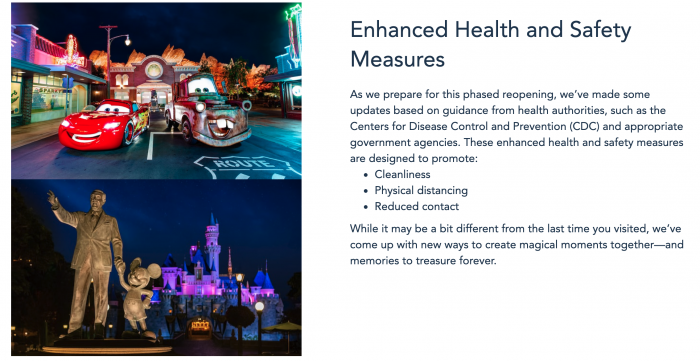 They also go into some detail about the new guest reservation system that will be in place when the theme parks reopen. More details on this system will be available at a later date, but you can read all about what we know so far here! There is also additional information regarding the reopening of the hotels, including the Disneyland Hotel, which will reopen at a later date.
More details are given regarding these new health and safety measurements. When the parks reopen, certain experiences will not be available, including parades and nighttime spectaculars.

Much of this did not come as a surprise, as it is very similar to the measurements that were announced when Disney World proposed their reopening plans. The site also includes verbiage on the inherent risk of entering the premises and being possibly exposed to the virus.

These are all current developments that will include more details in the coming days and weeks. Stay tuned as we continue to provide updates!
Will you visit the Disneyland Resort when they reopen in July? Let us know in the comments!