Yesterday we took you on a walking tour of Magic Kingdom's Adventureland, scoping out everything from restaurants to rides to restrooms. Today, we'll continue our counter-clockwise journey by moseying to Frontierland!
We're entering Frontierland from the Adventureland junction, so on your left is the sitting area for the walk-up window of Golden Oak Outpost.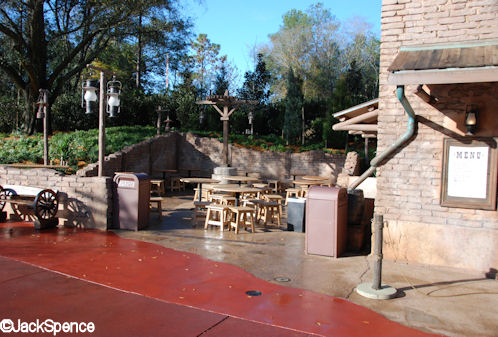 If you're looking to fuel up before we get into this, you can rustle up some waffle fries, a warm chocolate chip cookie, and a lemonade slushy. We'll wait for ya.
On your right as you enter Frontierland is Pecos Bill Tall Tale Inn & Cafe. We're looking back toward the side entrance here as we start moving into the land. (Turn back around before you start walking again, or you'll run into a human.)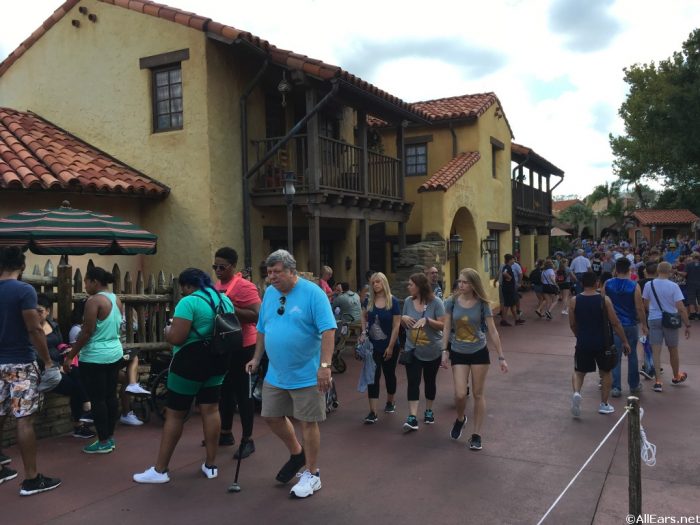 If you turn the corner into Frontierland, you'll find the more recognizable entrance of Peco Bill on your right.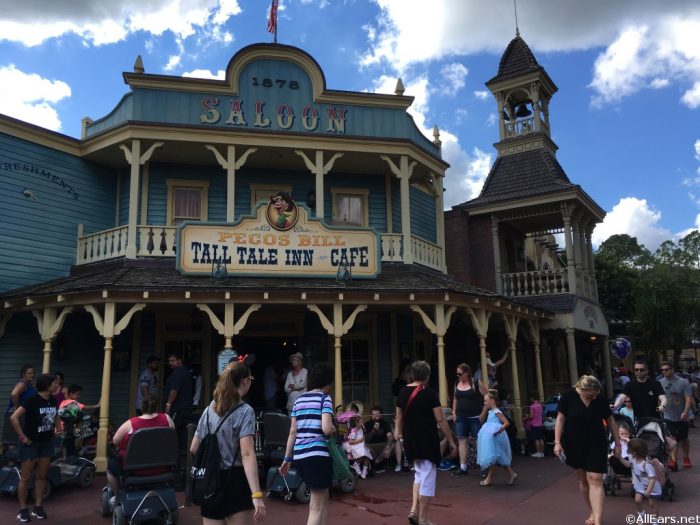 But before we head that way, let's check out some mountains! Up on the left is Splash Mountain and its 50′ drop! Listen to those (mostly delighted) screams!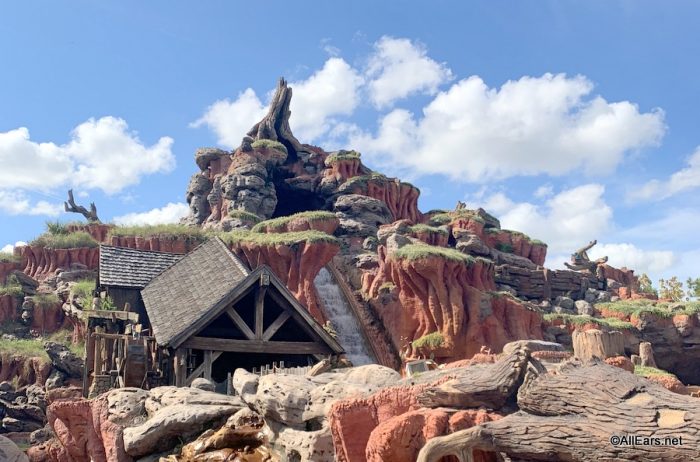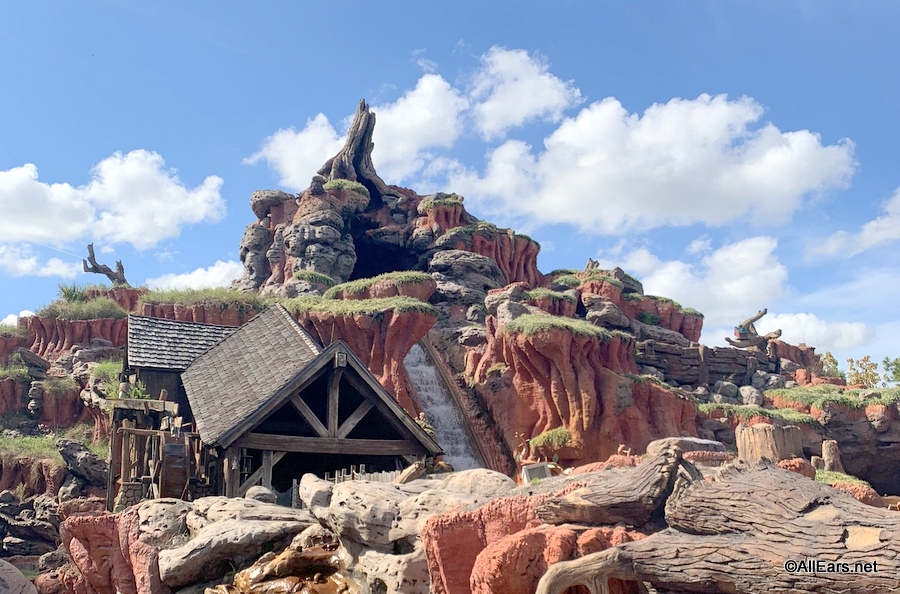 As you move toward the actual entrance to Splash, you'll pass Briar Patch on the left. Pop in here for your themed merch! (This is also a popular spot to escape a sudden storm!)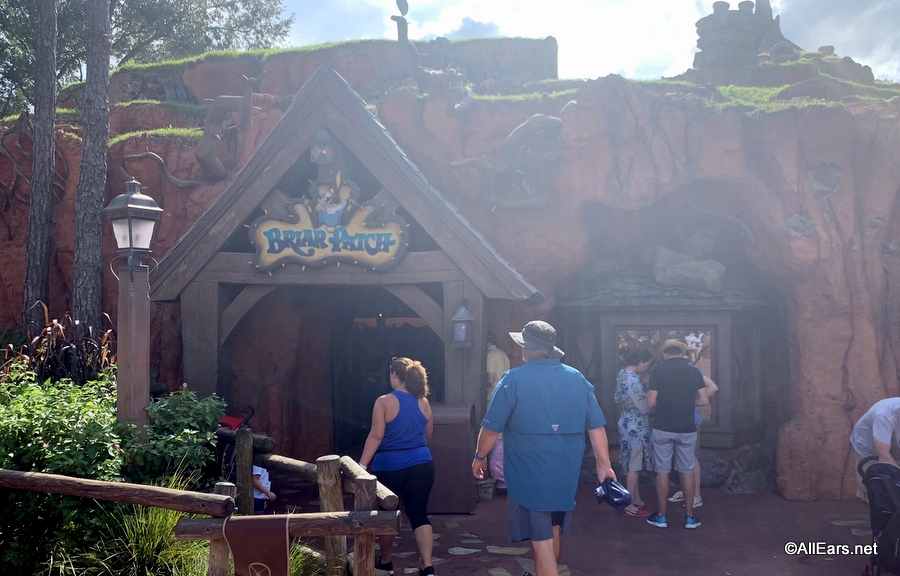 The entrance to Splash features this colorful installation, and you'll find FastPass+ and Standby lines. But it's time to be movin' along, so let's skip this ride for now.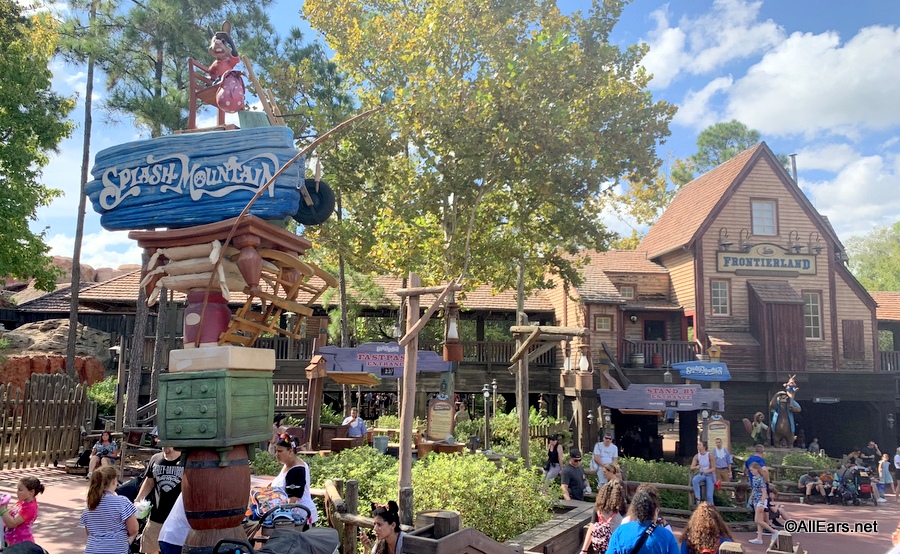 Also near the Splash Mountain entrance is the entrance for the Frontierland Railroad Station. The train's not running at the moment (TRON construction in Tomorrowland has left the train out of commission for many months now), but when it is, you can hitch a ride here and head for Fantasyland and Main Street, USA.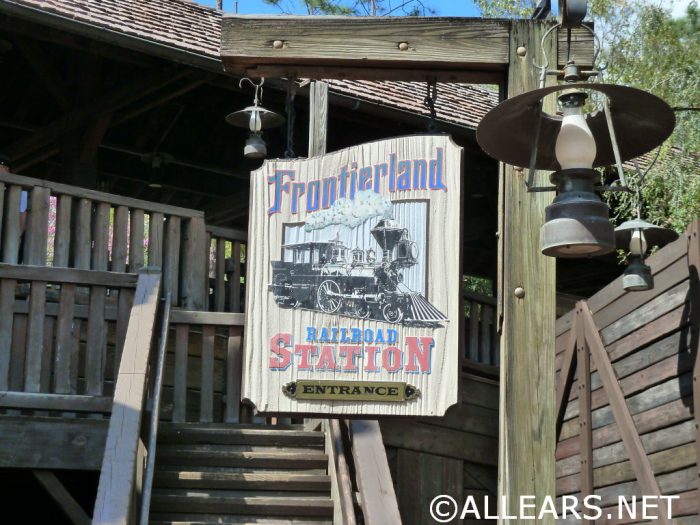 Our next mountain is Big Thunder Mountain Railroad. Standby looks to be only five minutes — wanna ride?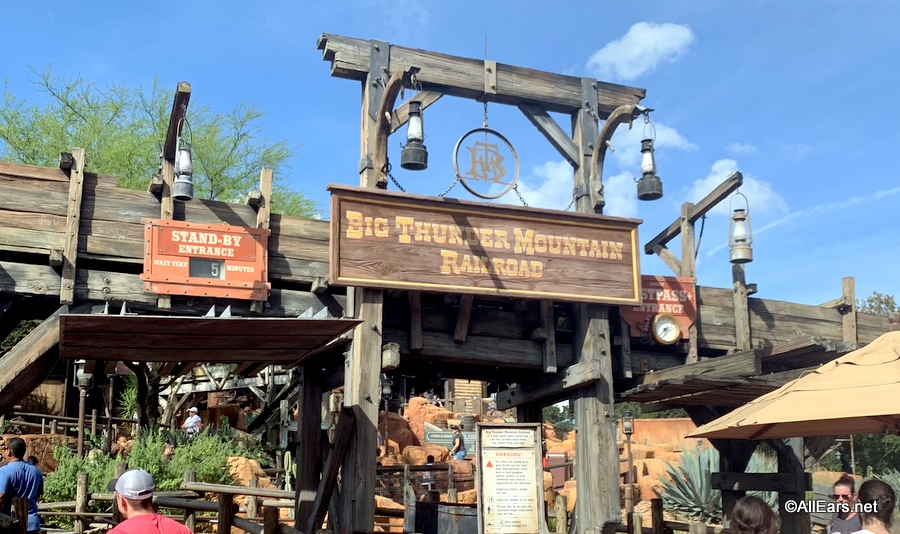 Woo! After blasting through the mines on that wild Railroad, it's time for something a little more peaceful. It's Tom Sawyer Island!
You'll board a raft to the Island — this one is named after that mischievous kid Huck Finn.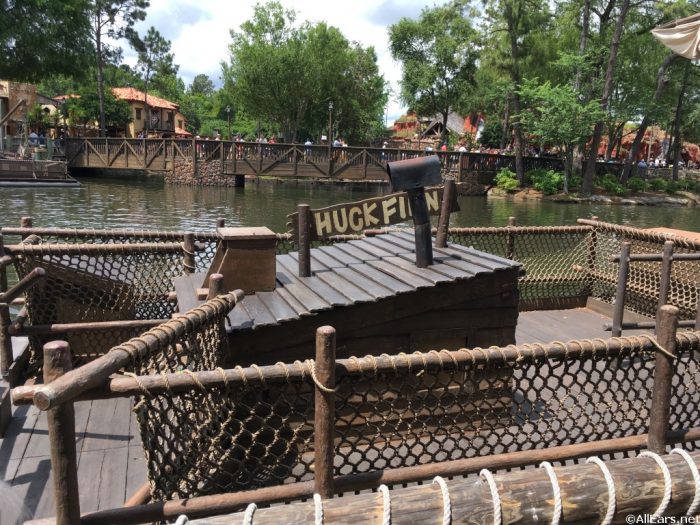 When exploring Tom Sawyer Island, watch your step on the barrel bridge! It gets us every time… .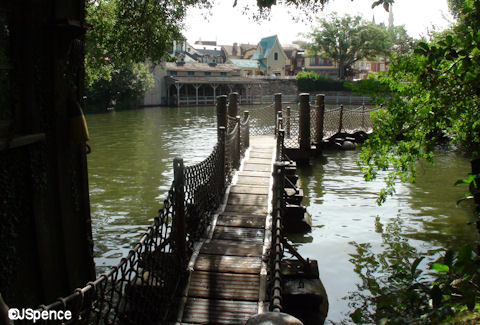 Back on solid ground, we'll continue on. These Old West-style buildings house shops and attractions.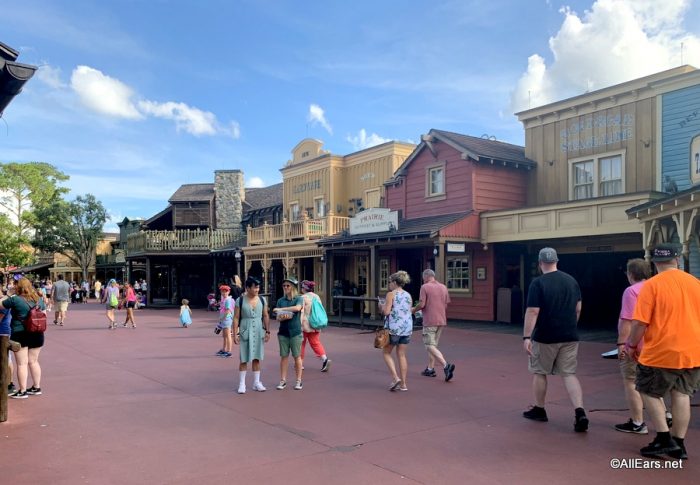 To your left from this vantage point, you'll find Westward Ho Refreshments. This is a great spot to get a grab-and-go snack like a corn dog or bacon or chicken skewer.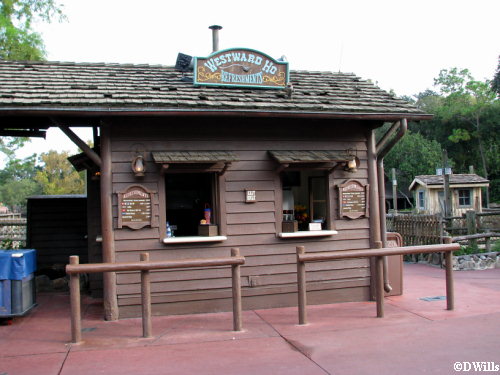 Across from Westward Ho, it's the Bear Band that plays: Country Bear Jamboree.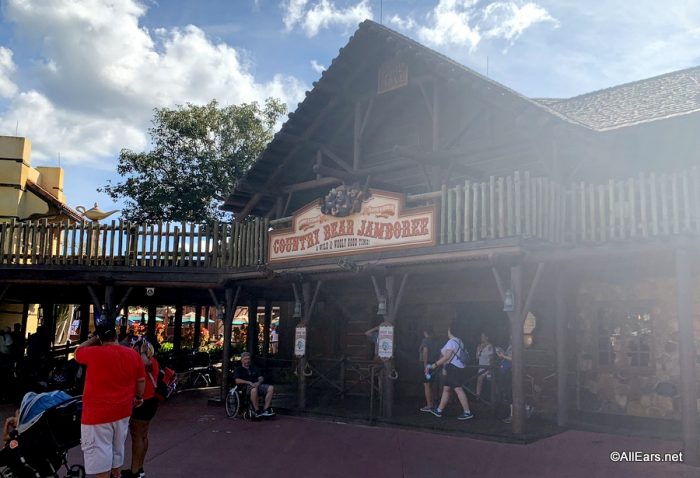 Step inside for the ultimate in bango-backed earworms!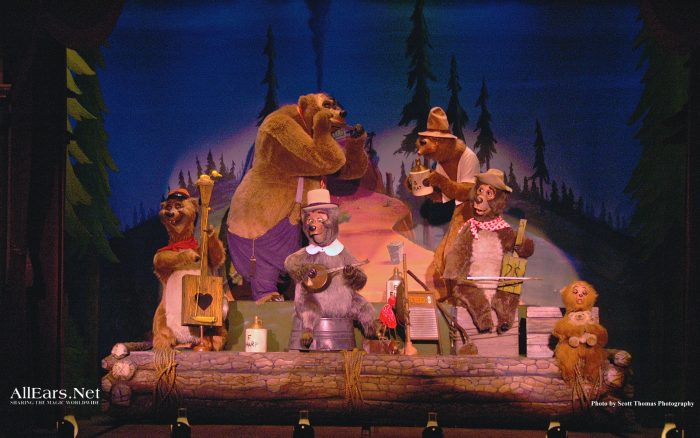 Big Al's souvenirs is across the way — and if you've been in the market for a cap with a racoon tail, Al's your man… er, bear.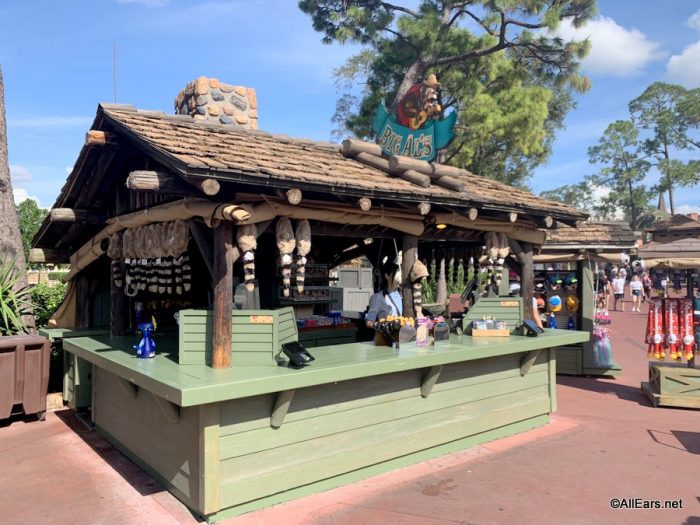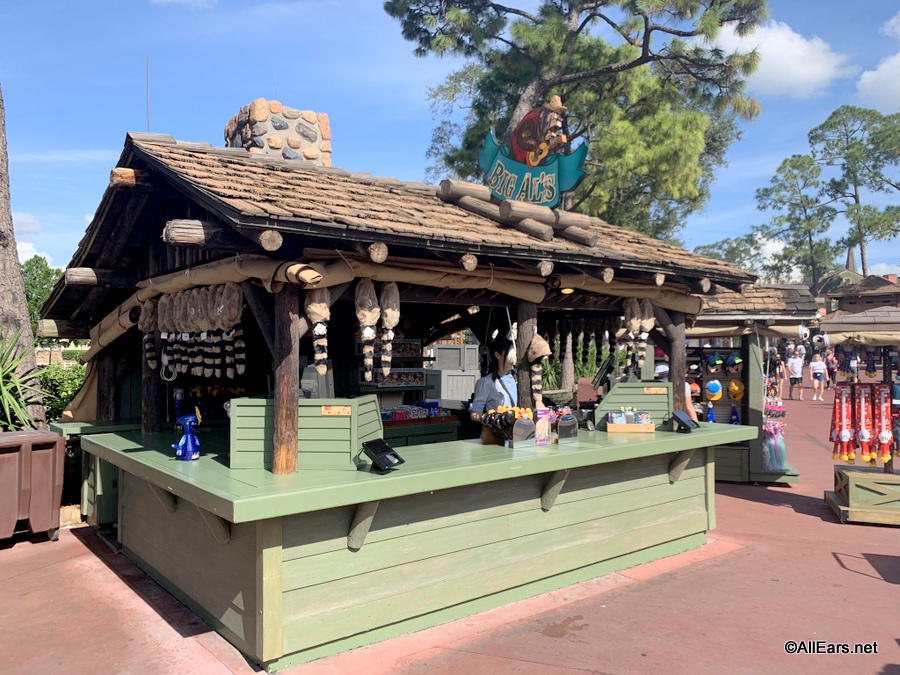 Frontier Trading Post is on the right side of the path, and if you're into pin trading, you'll want to hitch your horse up to a post here and mosey in. You'll find some Frontier- and American Indian-inspired merchandise, too.
Believe it or not, you can still post up in the Frontierland Shootin' Arcade for some throwback fun!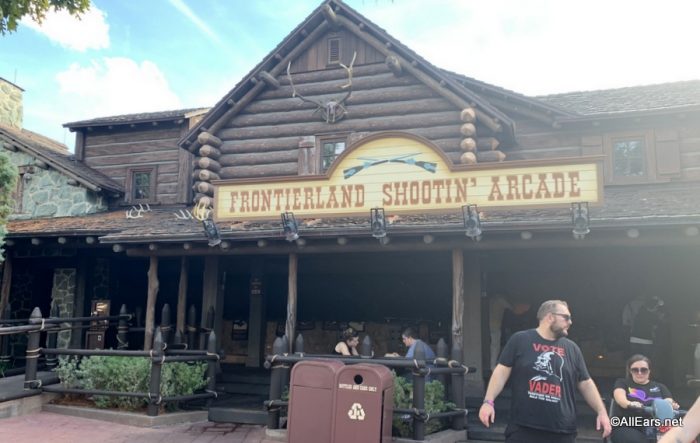 And if all that shootin' has you needing a break, you can find relief in the Adventureland Breezeway restrooms which have access from Frontierland on your right-hand side.
When it's open, The Diamond Horseshoe is a spot to rustle up some all-you-care-to-enjoy grub. It's on your right as you near the edge of Frontierland.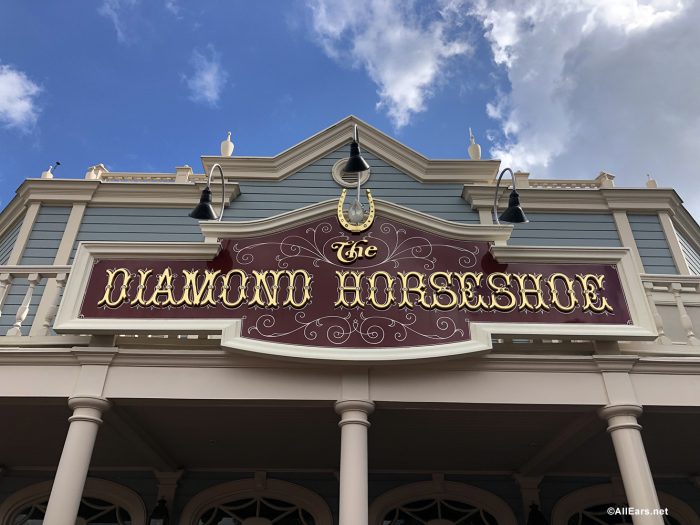 And before you leave the frontier and head toward Liberty Square, be sure to check for some furry and human friends having a good time at the Frontierland Hoedown!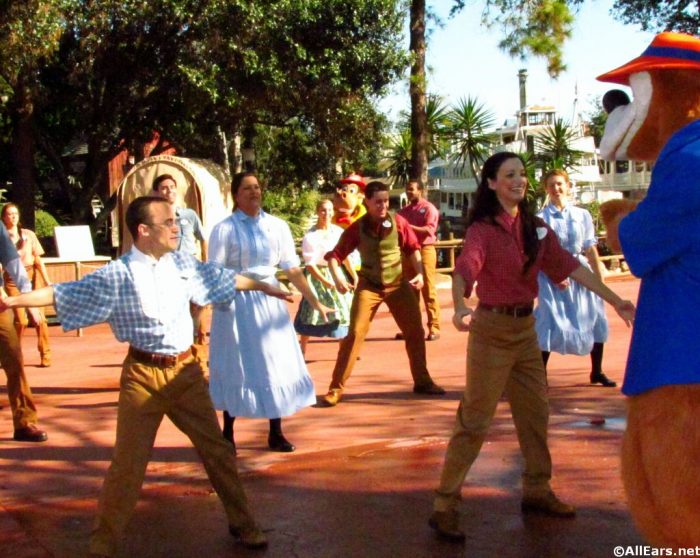 This 'spontaneous' show brings out Country Bears, cast members, and plenty of fun!
Thanks for joining us on this walk through Frontierland. We're heading to Liberty Square tomorrow, so gather your finest colonial apparel and pewter pitchers!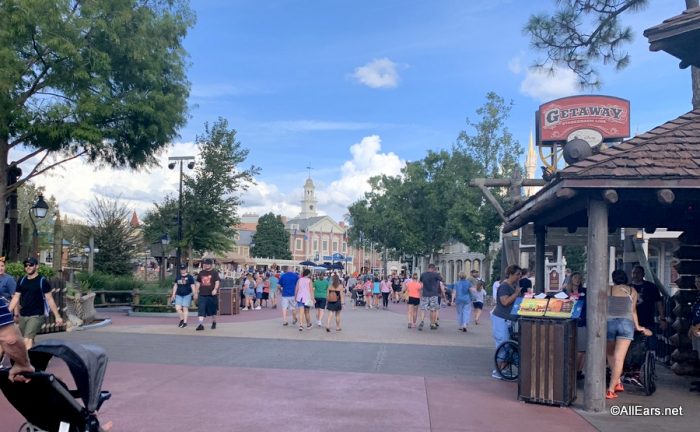 See ya real soon!
Want More AllEars? You know you Do! Follow us on social media!