Walt Disney World's My Disney Experience app has changed how the majority of guests plan and experience their vacations. In fact, we say My Disney Experience is a must-download app for anyone going to Disney World.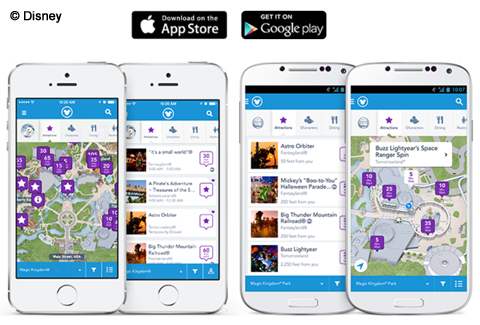 My Disney Experience has tons of great features, and depending on how well you know the Parks, you will likely use it for different things. Still learning your way around? Pull up the Park maps, on which you can even get walking directions! Trying to squeeze in as many attractions as possible? You'll want the wait times.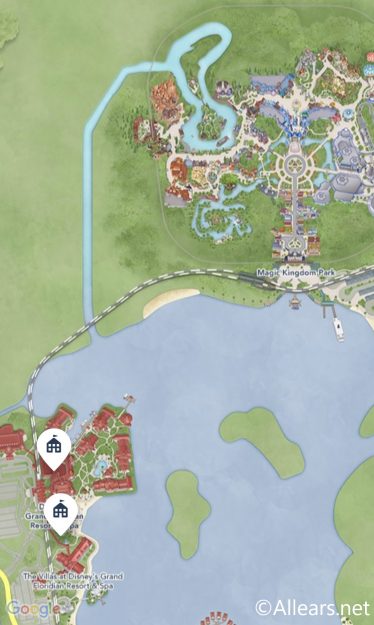 We're taking a look at some of the
lesser-known (but no less important!) functions

of My Disney Experience!
Make or Change FastPass+ Selections
Some people may know about this one (especially if you're a fan of our Park FastPass challenges on YouTube!), but if you haven't used the app to manage your FastPasses, you are missing out. Being able to make a new FastPass reservation or change an existing one on the fly is a huge advantage.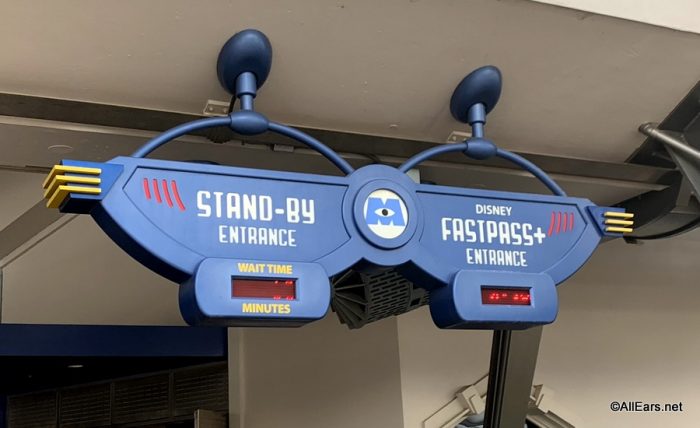 Say you get to Magic Kingdom at rope drop and make it to the Seven Dwarfs Mine Train right away, meaning you won't need the FastPass you made to ride it later in the day. You can want to cancel that later FastPass and grab a different one in its place. It's also great when you have to make last minute changes on the go. You can literally be walking between rides and potentially get a FastPass for the ride you are heading to. And don't forget: once you use your first three, pre-made FastPass+ reservations, you can grab available ones, one at a time, using the app. It's not unheard of to get well over ten FastPasses in a single day using this method.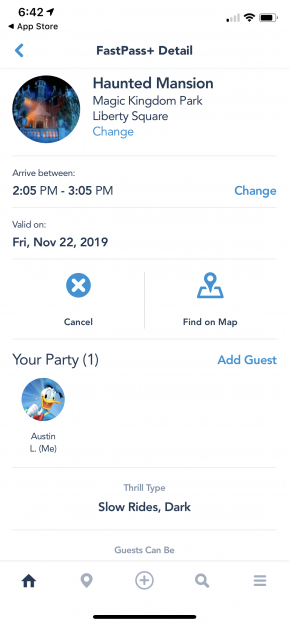 Being able to check your plans and see your upcoming Advance Dining Reservations is a great feature on My Disney Experience, but being able to actually make new reservations or change an existing one is amazing. There are cancellation fees if you cancel a dining reservation within 24 hours of the reservation time, but if you are a few days away and want to adjust the time because you magically got that Flight of Passage FastPass or you just know you won't be able to make it, you can cancel right in the app. You can also keep track of your dining credits if you are using the Disney Dining Plan.
You can also use the app to easily adjust the number of people in your party if someone changes their mind about joining you. It is also possible to get an idea of whether a restaurant has walk-up availability if you didn't make a reservation. You can be walking to the Plaza Restaurant in Magic Kingdom and see if they have any open reservations on the walk there. If they do, they probably have some open tables, and if they don't then they are probably packed. It's not a perfect system, but this can give you an idea of your chances.
Lines are the worst, especially when you're hungry.  You can use My Disney Experience to order food from many quick service and snack locations ahead of time. Then you get to cut the line (by using the dedicated Mobile Order Pick Up line) and pick up your food with minimal waiting. There is nothing quite as pleasing as getting to walk by a long line and grab your food and walk away knowing you didn't have to wait cause you planned ahead.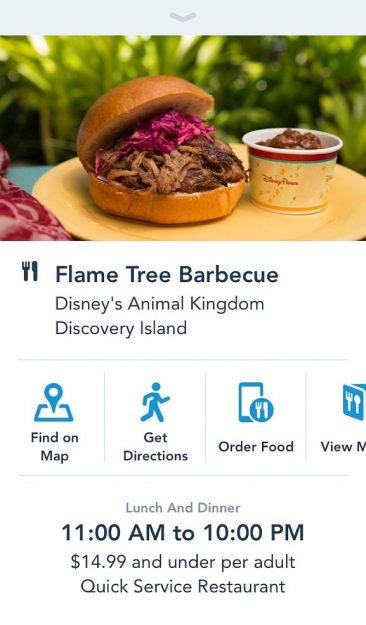 Character Locations
The My Disney Experience maps aren't just there to help you find the nearest restroom; the map also has some great features and filters you can select. One of our favorites are the character locations. You can see where they are all located in each park, and you can even select list mode and see a full list of all characters that are scheduled. When you click on the character you can see where they usually appear. On the map, if you click on the icons showing where the characters are you can see the general hours they are scheduled to appear. Now this won't show you every character, because there are secret character locations and sometimes surprise characters, but it will show you most of them.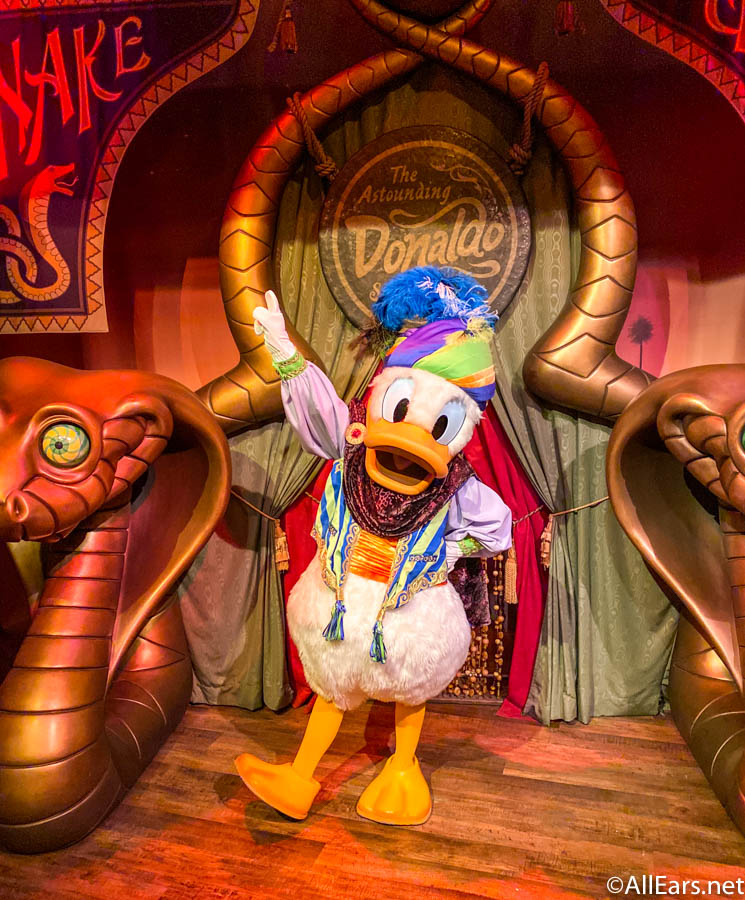 Bathroom Locations
This is one of the most vital services that My Disney Experience offers: all of the bathroom locations. You can easily see where all the bathrooms are in every park. The filter works the same way as the character locations. Just click the arrow next to where it says wait times and select a different filter. Never have a mad dash looking for a restroom in Disney World again.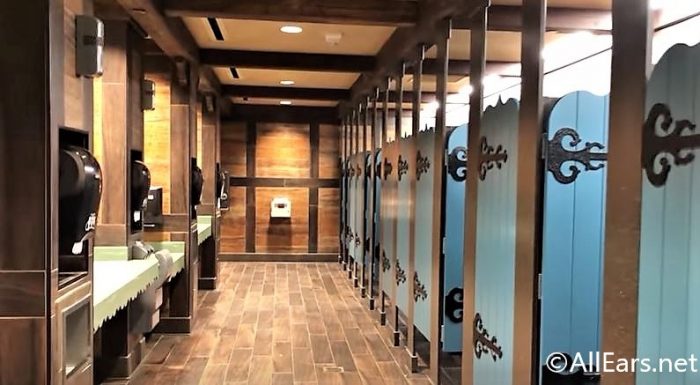 Showtimes
There are some great shows in all of the Disney World parks. You can catch multiple animal shows in Animal Kingdom and the amazing Finding Nemo Musical. Magic Kingdom used to have the wonderful Great Moments in History with the Muppets (which we're hoping will stage regular comebacks!). Epcot has tons of music performances around the World Showcase. While you're busy riding all the rides and shopping all the stores you might just miss out on these great shows. But with My Disney Experience you can look at the showtimes and add them to your plans that way you don't miss them. If you change the filter from wait times to entertainment you will see all the showtimes, some of the character spots, the fireworks times, and the parade times.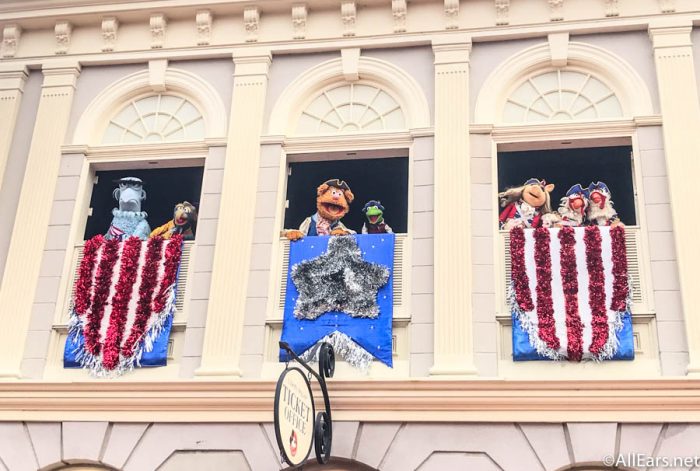 Guest services
The guest services filter on My Disney Experience is loaded with helpful information for every park including defibrillator locations, ATM locations, Baby Care Centers, Disability Access Services, Show Translators, ECV Rentals, First Aid, service animal relief locations, and mobile charging stations. All of this is incredibly important and useful to know about for any emergency or need.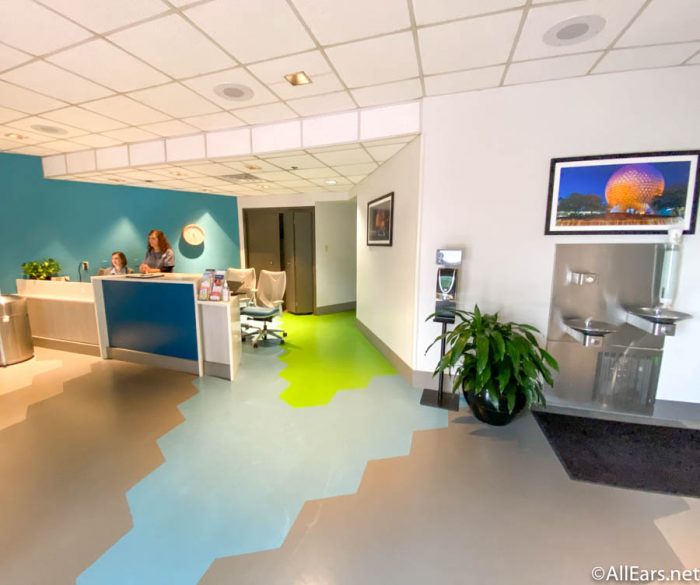 You can choose the guest services filter by clicking the arrow next to wait times. You can also turn on the list and easily find what you are looking for. One of our favorite, silly offerings of the guest services filter is the coin press locations. This is one of those reasonably priced souvenirs that many people collect.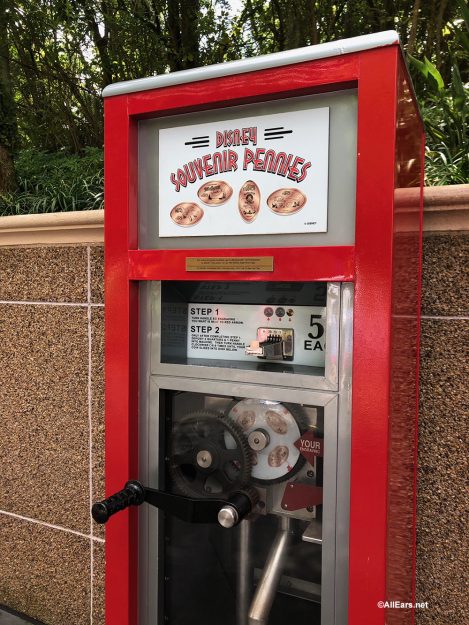 Lots of people walk around the park looking for PhotoPass, but why walk around aimlessly when you can just look on My Disney Experience? We're heading back to that filter change. Just select PhotoPass, and you can easily find the nearest PhotoPass location.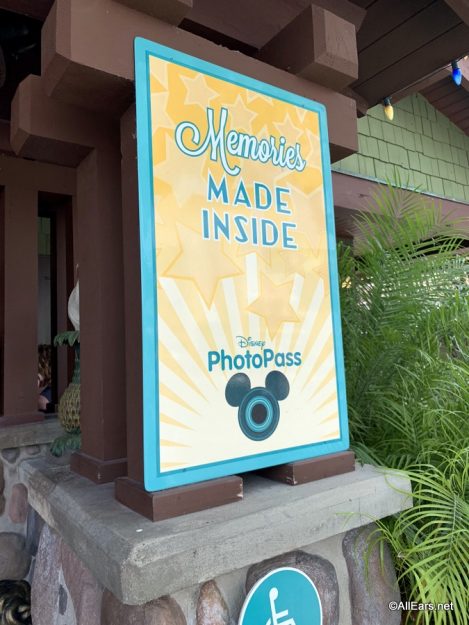 Directions
Disney World is huge, and unless you have studied the maps like we have, you can easily get lost. As long as your phone's location services are on, My Disney Experience can give you basic walking directions to any feature on the map. It will give you a rough estimate on how long it will take to walk there, too.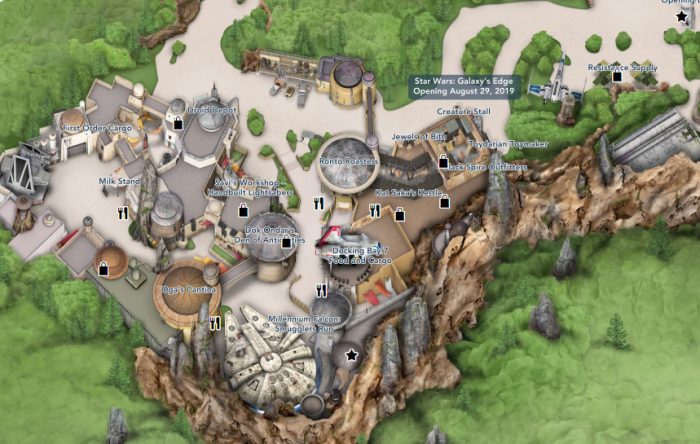 These were just a few of the features in the My Disney Experience app that we love. We highly recommend playing around with it and exploring all the different filters and features.
What is you favorite part of My Disney Experience? Let us know in the comments.
Join the AllEars.net Newsletter to stay on top of ALL the breaking Disney News! You'll also get access to AllEars tips, reviews, trivia, and MORE! Click here to Subscribe!