Walt Disney World has lots of great attractions for kids of all ages! And while it's fairly obvious that big thrill rides such as Tower of Terror may cause your kids a bit of fright (if they're even tall enough to ride it), those aren't the only attractions to be aware of.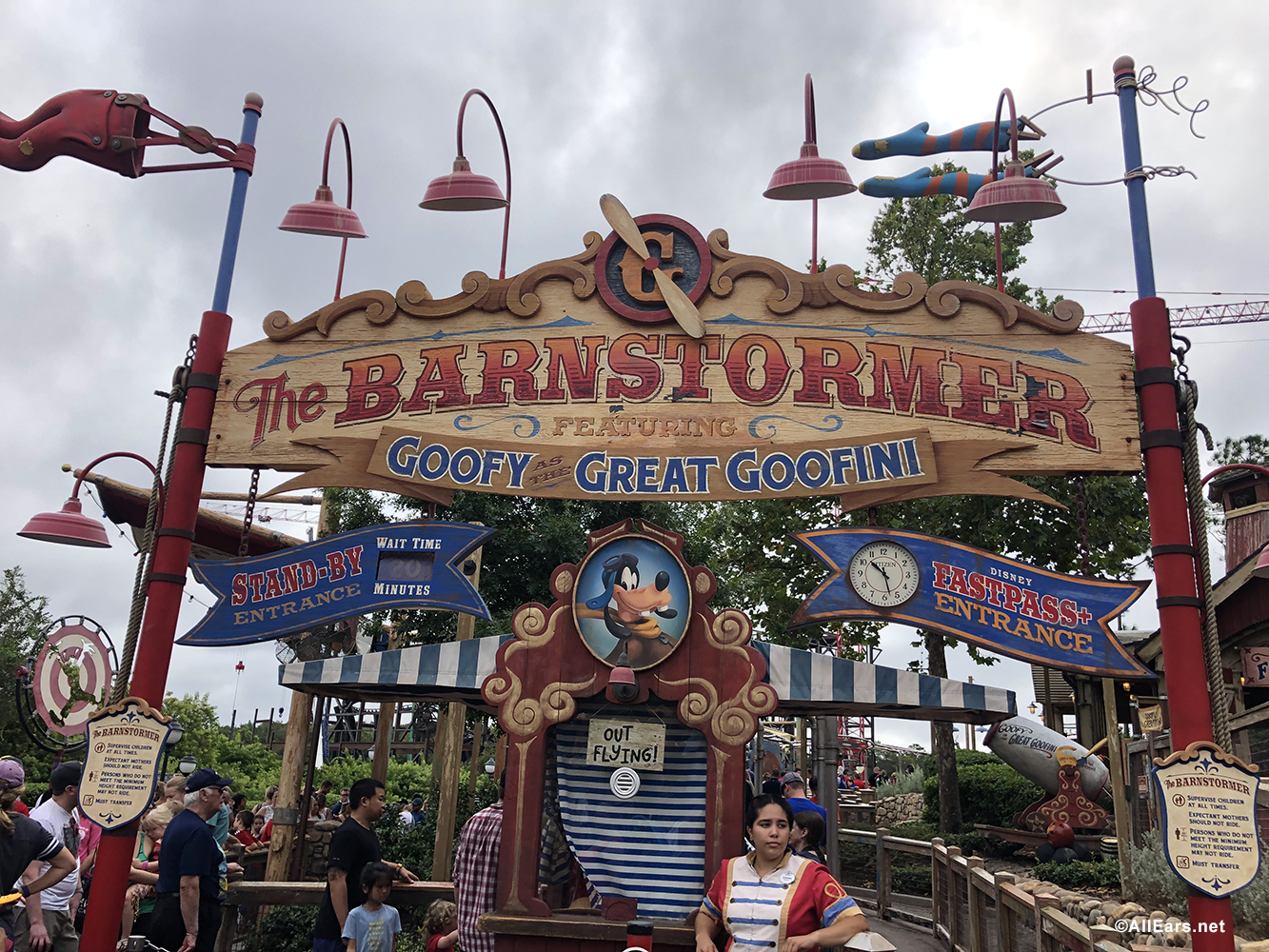 There are a few non-thrill attractions that may cause your kiddos' smiles to turn upside down. Whether it's because they're dark or loud or have a giant sea witch, these rides may spook your kids even if there isn't a height requirement.
We aren't saying don't ride them — we love all of these — but just keep this in mind and know your kids before you go. You may want to let them know one or two scary things are coming but not to worry!
Haunted Mansion is an ICONIC Disney classic — but it's also dark and spooky and full of ghosts! It's understandable this might scare your kids — at least the first half. The second part is basically a ghost party, and it was designed that way on purpose. The idea was that even though you might be frightened at first, by the end you'll be singing along with those silly ghosts, and you'll forget all about the hand pushing its way out of its coffin. 😉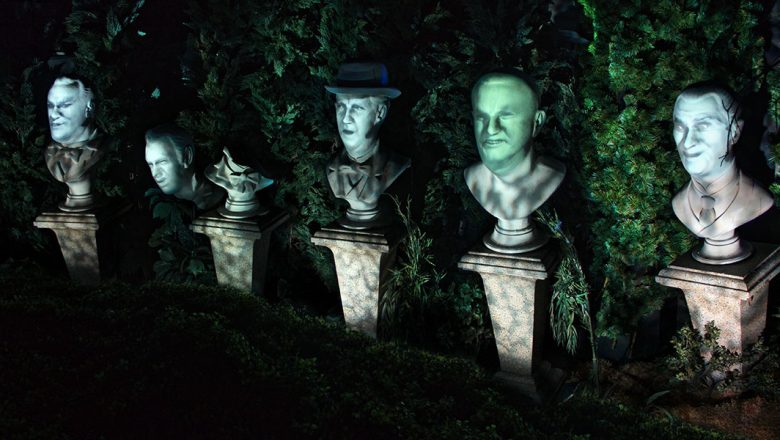 Remind your kids that the ghosts are silly and just playing around if they seem spooked — and if you're a big Mansion fan yourself you can always give them a play by play of what's coming next.
This is a cute 3D show INSIDE the Tree of Life! You'll don bug eyes (glasses) and learn about life as a bug from Flik (the ant from "A Bug's Life). Sounds adorable, right?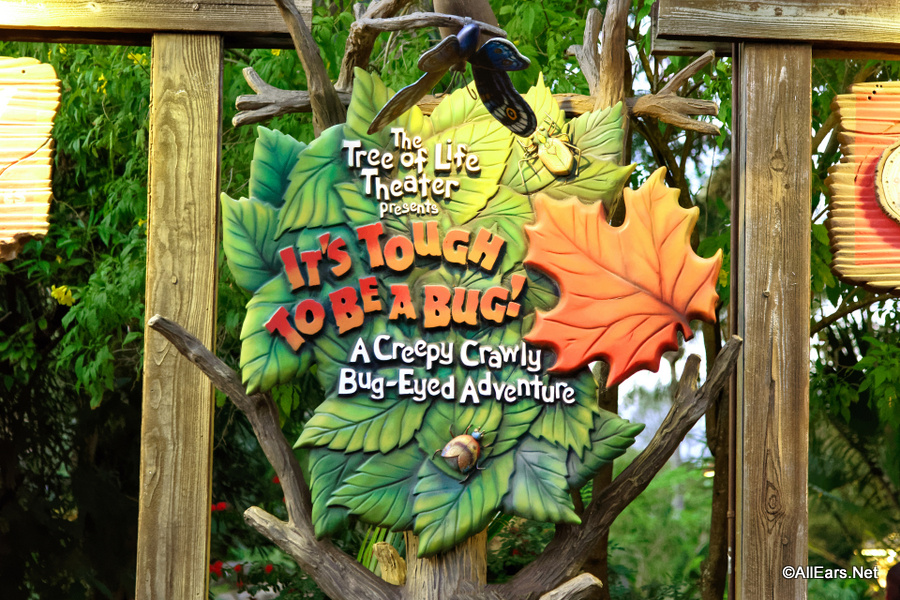 WRONG. In addition to cute lil' butterflies and friendly ants, there are also hornets who sting you, a huge scary Hopper animatronic, and big spiders who dangle from the ceiling in the dark.
I've literally never been to a show and not heard a least one kid start screaming and need to be taken out. In reality it IS a fun show, and we love the queue weaving through the Tree's roots, but the dark scary big bug things are pretty frightening. Keep this in mind before bringing in your kid's without warning. 🙂
In this adorable dark ride you'll climb aboard a clamshell and journey under the sea to visit Ariel, Sebastian, and Flounder!
But you'll also come face to face with this GIANT URSULA. If your kids aren't fans of the sea witch, this could be alarming. (I know from experience. Wait…is this just me?!)
Like Haunted Mansion, this is an iconic Magic Kingdom attraction that's not to be missed. But keep in mind it may startle your youngest!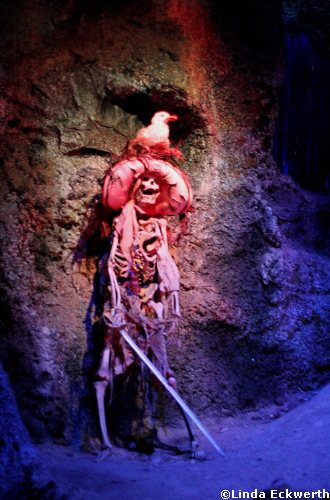 I took my five year old nephew on this a few weeks ago, and he was not so sure about the opening scene. Which — totally understandable! There's skeletons and creepy music and a drop in the dark. But as soon as he saw the pirate ship and Captain Jack he was way more into it.
This is another one that you probably want to warn your more worrisome kiddos about, letting them know the pirates are going to be happy and singing in no time. Also, it helps to point out the silly bird on the guy's head.
What non-thrill rides make your kids nervous? Let us know in the comments!