Pin Trading is a hobby that many love to partake in on their visits to Disney World. While Disney pins have been around for quite some time, in 2000, the parks decided to introduce the concept of trading pins around the park!
To celebrate the 20th Anniversary of Disney Pin Trading, Disney World will be celebrating with their annual Pin Trading event!
The event will take place August 22nd through August 23rd at the World Showplace in Epcot, and will celebrate the history and future of Disney pin trading!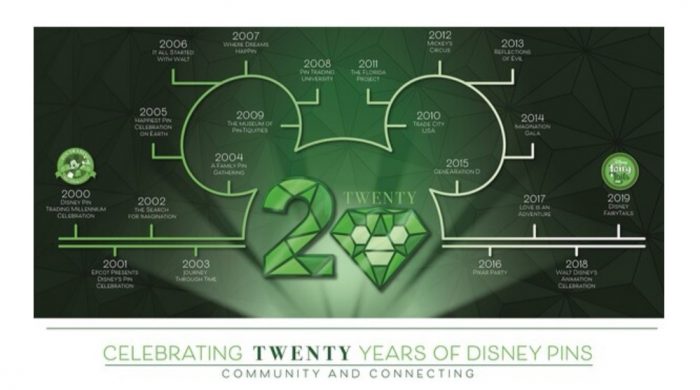 As a bonus, pin traders can pick up a unique collection of pins that honor the last 20 years.
On-site pre-registration will take place on August 21st and we'll keep an eye out for more info as it becomes available!
Are you a pin trader? Will you be taking part in the 20th-anniversary event? Tell us in the comments!