Disney Pin Trading

Disney has always sold collectible pins at the parks. However in October 1999 at the start of the Millennium Celebration a new tradition, Disney Pin Trading, officially began.
WHAT IS PIN TRADING?
If you've never heard the phrase before, pin trading is the activity of making a mutually agreeable exchange of one Disney pin for another. Disney "pin etiquette" says that a "tradable" pin is one that is "a cloisonné, semi-cloisonné or hard-enamel metal Disney pin," that trades are basically on a one-for-one basis, and "certain pin sets must be traded as sets."
WHO ARE THE TRADERS?
Traders are as unique as their reasons for trading. They're all ages, from children to seniors. They come from all parts of the world bringing unique pins from their local Disney parks and stores.
WHY DO THEY TRADE?
Almost any pin trader will tell you that once you've started it's hard to stop. But why? Well, one explanation can be found in the description of pin trading as an "interactive experience." This has a lot to do with its appeal. Trading is a great way to meet others. You can meet other guests and cast members, and you'll never be at a loss for conversation.
As one AllEars® subscriber said, "I love Disney pin trading. The pins are generally beautiful, well made and very collectible. I like the camaraderie, the people I meet, and the chase is fun!"
Another reader agrees. "A group of us met outside a local Disney Store on Saturday mornings during the release of the 100 Years of Magic Pins. We started out as strangers but, over time, we've become friends. Now we meet regularly to show our latest pins and to trade. It's lots of fun."
WHERE DO YOU TRADE?
Official trading occurs at all the Disney parks (Walt Disney World, Disneyland, Disneyland Paris, etc.) and at the Disney Stores. Additionally, you'll find trades occurring through various online groups, through the mail, and in countless other locations.
There are several main locations to trade pins at Walt Disney World:
— Disney's Pin Traders at Disney Springs Marketplace
— Pin Central in Epcot's Future World
Epcot hosts an annual trading event in World Showplace, as well.
Occasionally, smaller pin trading events will be held at one of the Walt Disney World resorts.
HOW DO YOU KNOW WHAT TO TRADE?
This is the tough part. Disney releases a phenomenal number of pins in their different venues. So pin trading can be an expensive hobby and it can become an obsession.
You will find those who trade based on monetary value. They're always looking for something of greater value. There are also those who are willing to pay more than face value for a pin they really want. They tend to inflate prices and demand for certain pins.
So how do you decide? First, remember that there are just too many pins to collect them all. You have to set your own limits. Consider starting a collection on a particular theme or character and then trading for pins within that theme. You'll enjoy the fun of collecting and trading without over-extending yourself.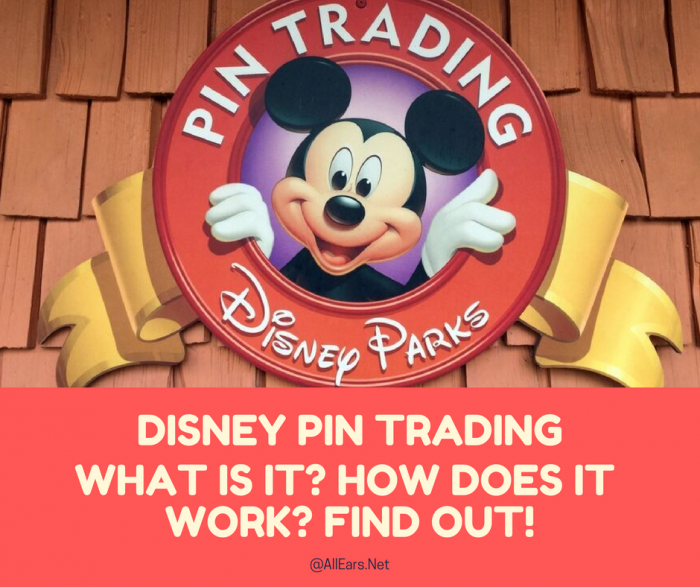 (with special thanks to Rose F., who originally wrote about Pin Trading for AllEars® many years ago.)