The Grand Floridian's Mizner's Lounge closed for refurbishment last Friday. The refurbishment is expected to last into the fall of this year.
Mizner's Lounge is hidden behind the area where the Grand Floridian Society Orchestra sits and plays on the resort's second floor.
After the refurbishment Mizner's Lounge will be hidden no more! The obscured, but popular, location will be expanding into the mens' shop next door to it, Commander Porter's. The men's shop will join the women's shop, Summer's Lace, on the first floor to accommodate the expansion.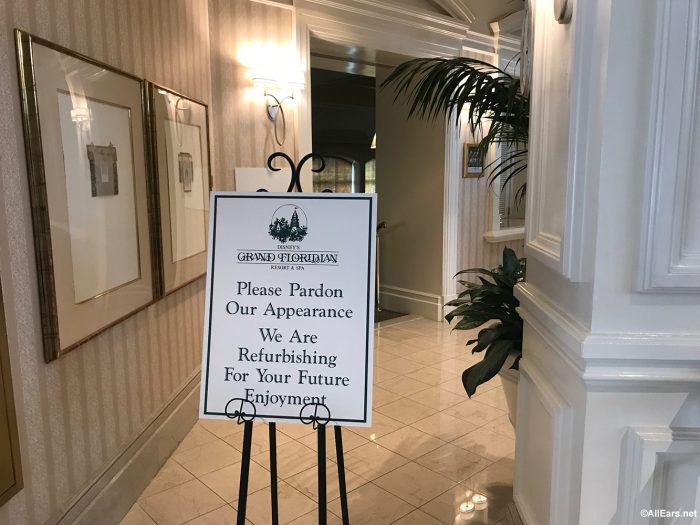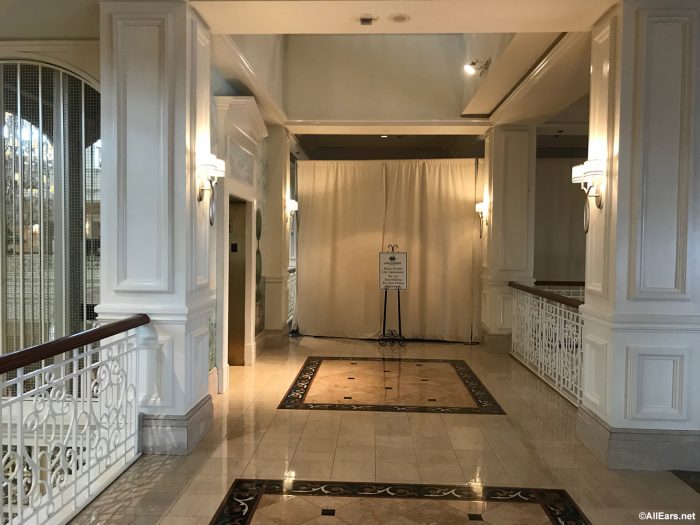 While Mizner's Lounge is closed, a temporary, pop-up bar has opened on the first floor in the Garden View Tea Room. (Don't worry, the Tea Room still operates as usual, and runs in conjunciton with the pop-up bar!)The Grand Floridian Society Orchestra has also been relocated to this area during the refurbishment.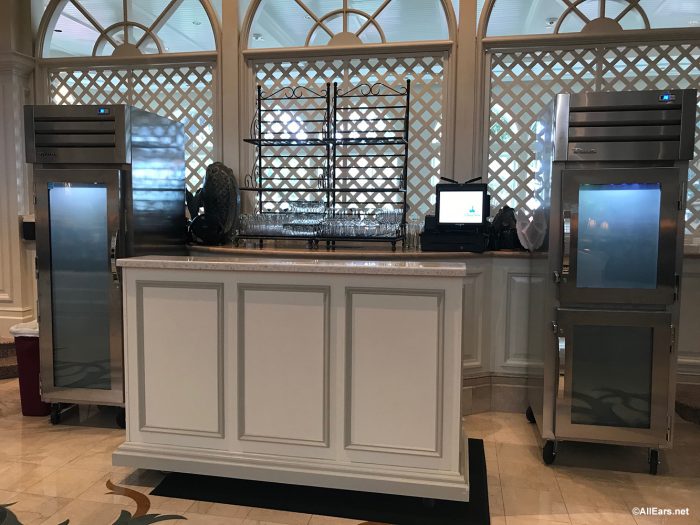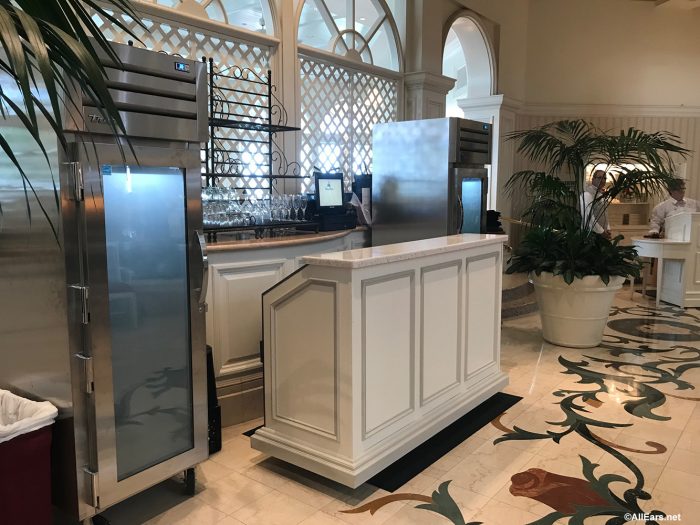 Are you a Mizner's Lounge fan? Are you looking forward to seeing the new Mizner's Lounge after expansion and refurbishment? Let us know in the comments below!
Click below to subscribe to the AllEars® newsletter so you don't miss news of any of the latest Disney closings and refurbishments!