Disney's Animal Kingdom family grew yet again on August 8, when they welcomed a baby mandrill to the fold. Scarlett and Winston are the parents of the baby, whose gender and exact birth weight are unknown at this time.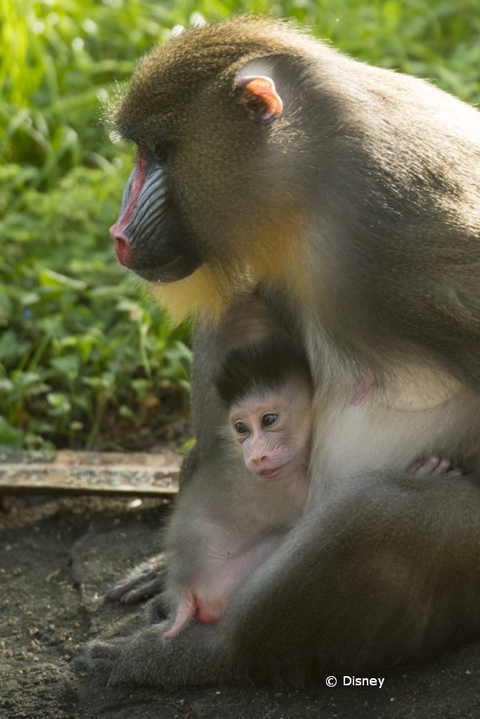 Mandrills are the largest species of monkey, found in African rainforests along the equator. Their habitat, however, is disappearing due to deforestation and poaching. Since 1995, the Disney Conservation Fund has provided more than $6.5 million to support conservation of mandrills and other primates in 29 countries.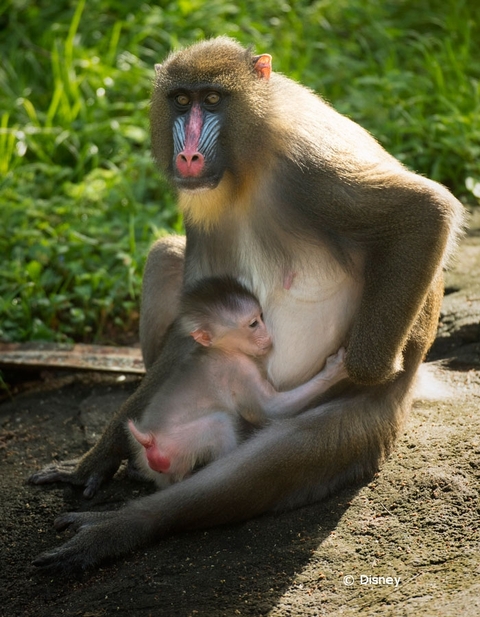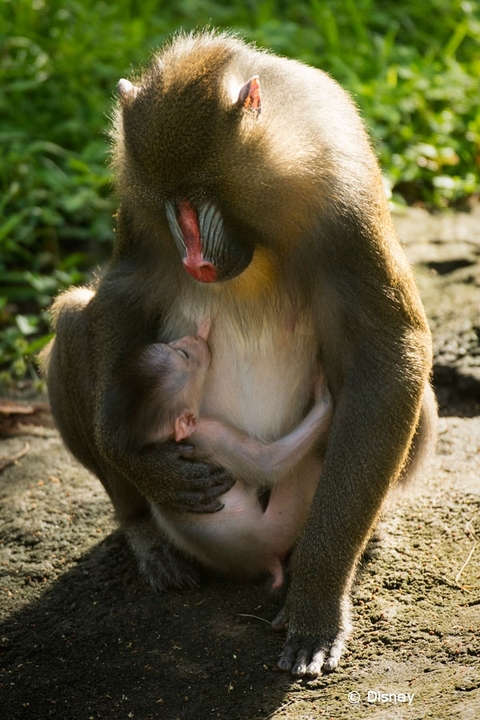 If you take ride on Kilimanjaro Safaris now, you might catch a glimpse of the mandrills. Look for the baby hugging its mother's stomach, a natural bonding behavior. If you don't get to Animal Kingdom for a while, take a look for the baby hitching a ride on Mom's back!