Conservation Station is chock full of Hidden Mickeys and other Hidden (and not-so-hidden) Disney Characters. First up are Mickey and Minnie – they make a special appearance for the holidays in one of the rooms at the rear.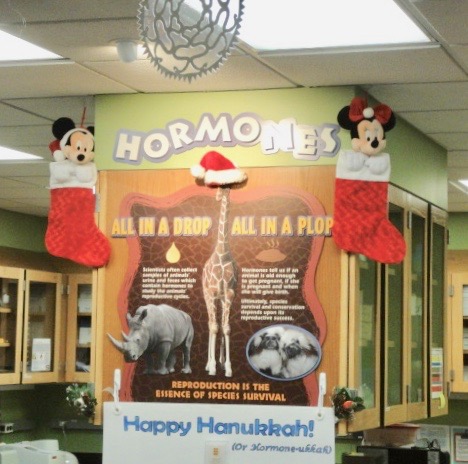 Disney adds characters to the rooms dedicated to various animal species. Here's Prince Naveen as a frog (from "The Princess and the Frog").

As you might expect, Prince Naveen is in the Amphibians room.

Look for a small character tucked away at the rear of another room – it's Jiminy Cricket!

I'll bet you guessed already: he's in the Invertebrates room. (All these years, and I never thought of Jiminy as a different species).

Whenever you're on Disney property, always be on the lookout for Hidden Images!