I am forever looking for new angles from which to photograph places like Walt Disney World's Magic Kingdom that have been photographed millions of times before my arrival. If only I could gain access to upper levels, both inside and outside. How great it would be to sit in the camp and watch Jungle Cruise skippers and their surprised adventurers sail by me or stand in the pit (concert reference) at Hall of Presidents. I can only imagine how cool my shots would be.
Until then, I'll have to settle for the balcony of the Main Street Train Station.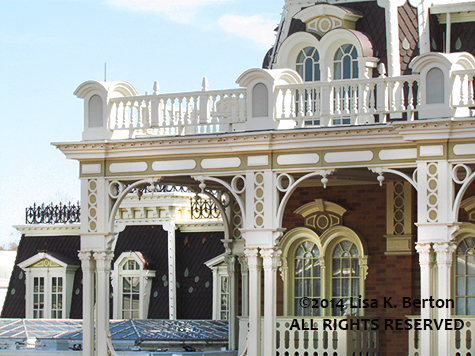 Canon PowerShot SX30 IS, ISO 200, f8, 1/200
Disney Pic of the Week – Main Street U.S.A.
Come on over and "Like" my Facebook page or follow me on Twitter, my handle is lisano1.