What do Mickey's Not So Scary Halloween Party, Star Wars Weekends, and Epcot International Food and Wine Festival have in common? They're all special events that draw in even bigger crowds to The Most Magical Place on Earth. Also, two of of three have insanely long names. Disney Parks offer limited time and seasonal experiences to enhance your visit.
Know before you go! Check AllEars.Net's schedule of events so you plan accordingly. We'll tell you what's happening so you can make informed decisions and bring me back anything with Minnie Mouse dressed as Princess Leia. Why? Obviously, because I deserve it but also because my Hebrew name is Leia and I'm a princess in training.
My favorite freebies are the Flower Power shows at Epcot during the Flower and Garden Festival. Grab a seat at the outdoor theater in front of the America pavilion and enjoy well-known bands and singers. You can even see the same performers multiple times in the same day. All concerts are included with the price of admission into Epcot.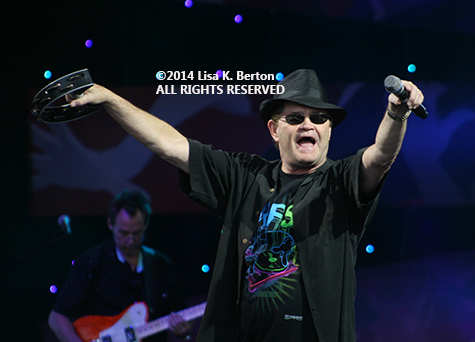 Micky Dolenz of The Monkees was called to brighten up fans after the passing of his close friend and fellow band mate, Davy Jones. Micky has since been invited back and will probably make this an annual event.
Scott will share his photo with you on Thursday. Well, isn't that special?!
Come on over and "Like" my Facebook page or follow me on Twitter, my handle is lisano1.