Today I had the opportunity to tour the re-imagined California Grill at the Contemporary Resort. It is truly beautiful.
In this blog, I'll sprinkle some information along with the photos. You'll also find video interviews with Chef Brian Piasecki, Manager/Sommelier Michael Scheifler, and Imagineer Debbie Peterson.
From the moment you walk off the elevator you know California Grill has totally changed in look and feel.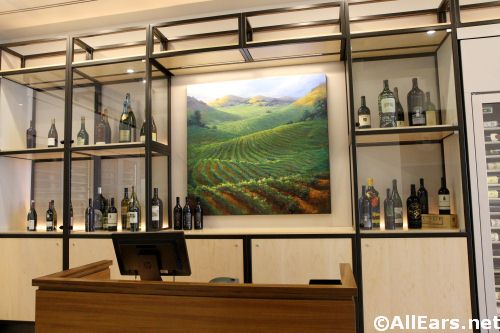 As the elevator doors open, a huge wine display, with almost 300 bottles of wine from all over the world, fills your view.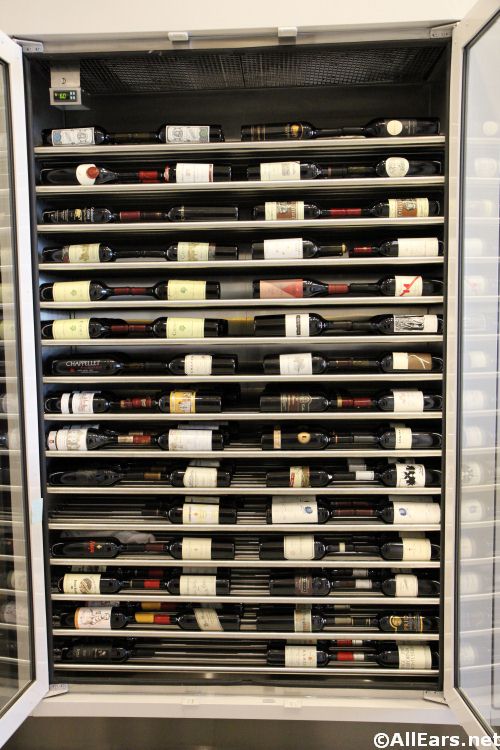 The beautiful vistas are still there but the new windows make it seem all encompassing!
Disney Legend, Mary Blair's work was the inspiration for the 1950s design.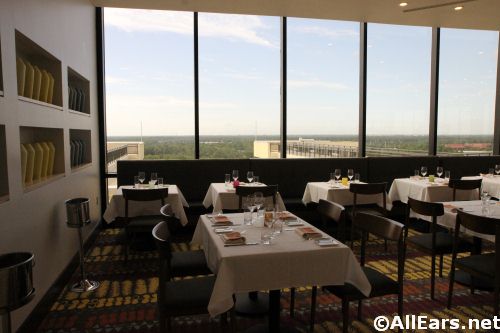 In fact the Monterey Room has photos of Mary Blair and replicas of her artwork.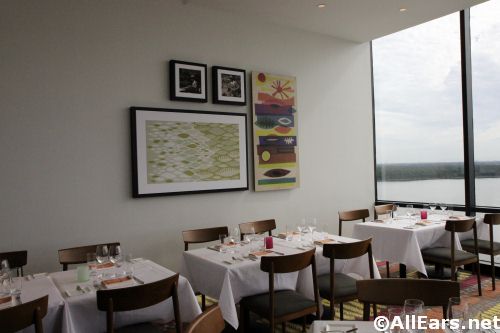 How about this for a retro looking yet sophisticated bar?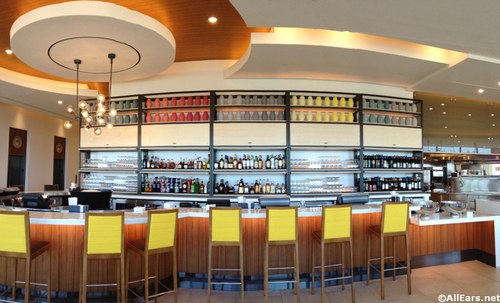 The capacity of the restaurant has not changed but the seating configurations are different. There are more tables for two and new booths too.
Here's a glimpse at the new kitchen.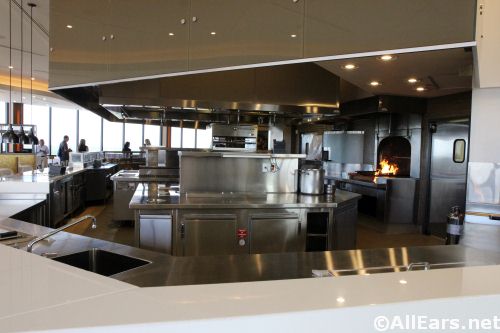 The redesigned Sushi area will have a Japanese "Chef's Table" area with the Omakase experience.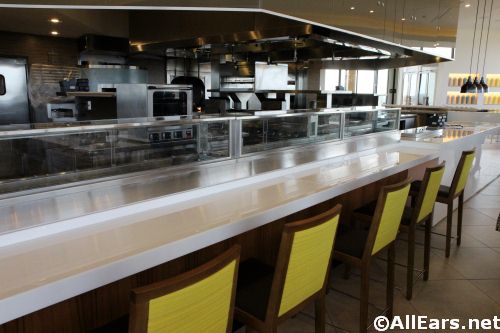 This evening I will return to California Grill to sample some of the food and beverage offerings which will be on the menu.
Follow me on Twitter and Instagram for updates from tonight's event.
https://twitter.com/AllEarsDeb
http://instagram.com/allearsnet#