Tomorrowland Terrace at Disneyland faces the stage. Guests can watch young Padawans train during the day and cover bands play at night.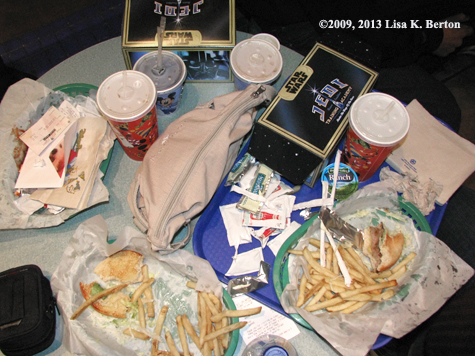 We tend to show treats and meals before consumption. I decided to break the cycle.
Don't get overly excited. This photos is from several years back during one of my birthday trips. The boxes may no longer be available.

Disney Pic of the Week – Food
Come on over and "Like" my Facebook page or follow me on Twitter, my handle is lisano1.