For many Walt Disney World visitors, shopping for souvenirs is an integral part of the vacation experience. Who doesn't like to have a reminder of a special trip, especially to the Most Magical Place on Earth?
The hunt for that perfect T-shirt, cap or photo frame can be as enjoyable as the product itself with all the beautiful and creative merchandise displays that engage shoppers. The window displays at The Emporium in the Magic Kingdom and at World of Disney at Downtown Disney are certainly worth a pause as you rush by to the main attractions.
Recently, new merchandise has arrived in the Magic Kingdom to coordinate with the "dress rehearsal" for New Fantasyland attractions and the opening of Storybook Circus. If you have Belle and Beast, Little Mermaid or Dumbo fans at your house, start saving your money!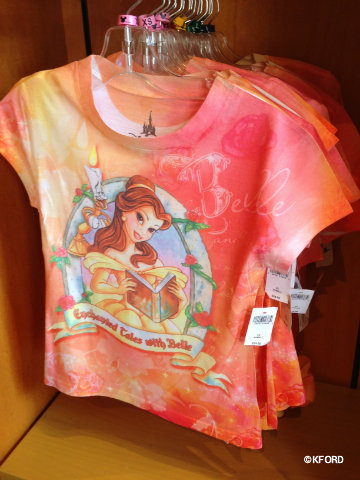 The new BonJour Village Gifts carries mostly Belle and Beast merchandise, which makes sense since it is located near Gaston's Tavern and Be Our Guest restaurant. There you'll find new Belle T-shirts for girls and women and Gaston's Tavern T-shirts for men, as you might expect.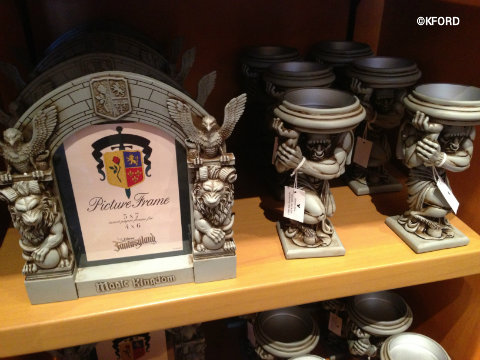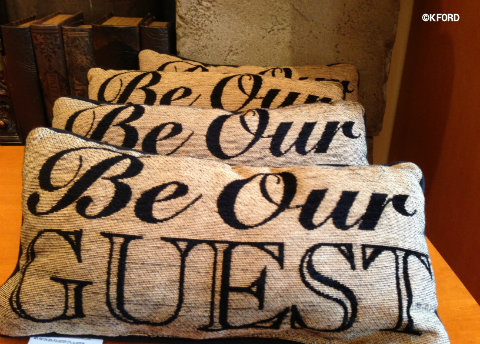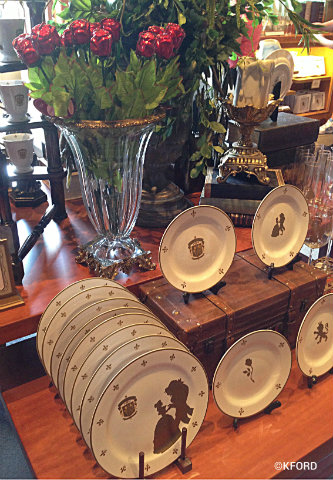 Some of the more unusual items for sale, though, are the light-up castle goblets; gargoyle frames and candle holders; a Jim Shore statue of Belle; and a collection of dishes and stemware and pillows inspired by the Be Our Guest restaurant.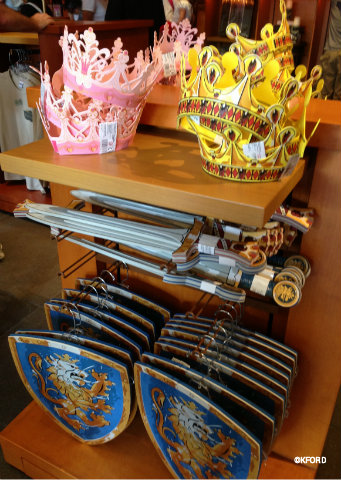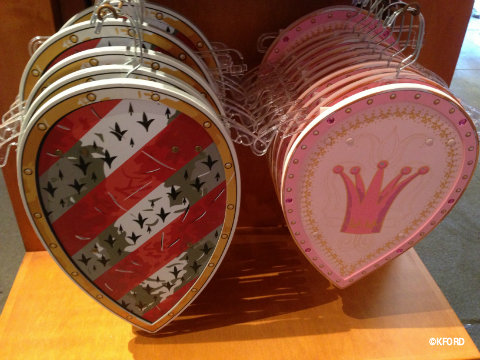 For younger guests, there are foam shields, swords and crowns — in both girl and boy versions. So cute! Before the grand opening on Dec. 6, there is a limit of four per guest on some of the items, such as the dishes and frames. New merchandise continues to arrive in preparation for the big celebration.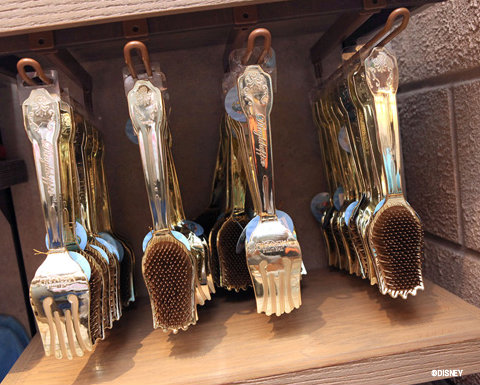 Need a dinglehopper? You can find one for sale — seriously! — at Sir Mickey's, which is located behind Cinderella Castle. That gift shop now carries Ariel merchandise themed to the New Fantasyland ride, Under the Sea — Journey of The Little Mermaid. The Disney Parks Blog recently revealed the new line, which also includes T-shirts for kids and women, hoodies, cups, mugs, dolls and plush characters.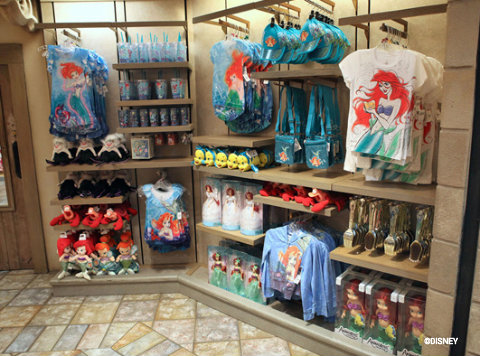 Carla Lewandowski, senior franchise and brand manager with Disney Theme Park Merchandise, explained, "For this new assortment, we were inspired by the many colorful scenes found in the actual attraction. We really liked the scene with Sebastian and the undersea band, and you'll see many moments from that scene on the new items."
Moving into Storybook Circus, guests will find colorful displays of Dumbo merchandise when they enter Big Top Souvenirs across from the namesake attraction. It's mostly T-shirts, mugs, plates and plush that are themed to the new area of the park, and they are located at the entrance.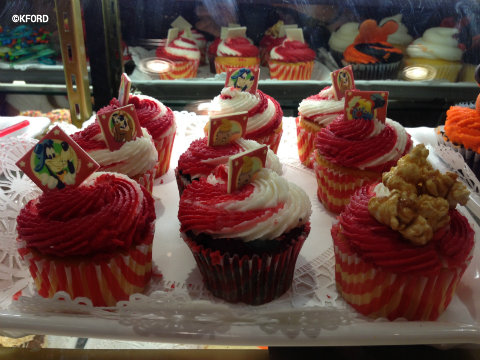 This store is huge and has a very wide assortment of merchandise. It even houses two embroidery stations for personalizing mouse ear hats and the center of the "tent" is a kitchen where delicious treats are made and sold.
Steven Miller, merchandise communications manager at Disney World, shared with me that some of the first items created for the Seven Dwarfs Mine Train, which is set to open in 2014, will be pins in upcoming mystery pin sets.