Standing near the register in Heritage Manor Gifts, the shop at American Adventure in Epcot, I found myself shaking my head in disbelief over the gunfight between young brothers running amuck. I personally am not a fan of toy weapons. Then I noticed that a lot of the historical merchandise was gone. If memory serves me right, there are now T-shirts from various athletic teams. Sure, it's difficult to say what should be for sale since you're actually in the United States and there's a part of me that questions what exactly represents us as a country.
Allow me toss out some ideas in case anyone from merchandising sees this. Let's start with toys, perhaps packaged jump ropes with instructions on how to jump double dutch, space shuttles, Sam the Eagle plush, Disney sports balls, Betsy Ross, Amelia Earhart, and Michelle Obama dolls, etc… Adults might enjoy cook books, puzzles depicting historical events, books by Mark Twain or other famous writers, and anything a teacher can use in class. It's possible some of these items are in the store now, things change.
In the meantime, enjoy a sugar high. Coke sold separately.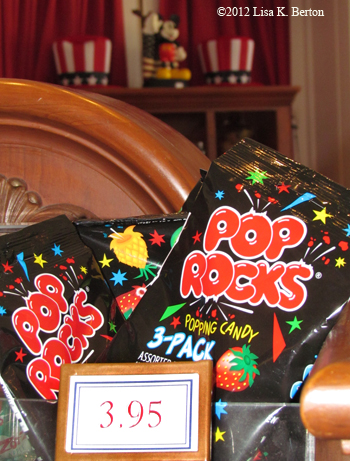 C'mon over and "Like" my Facebook page.