So it's only fair that I return with an update regarding Magic Kingdom's Fantasyland expansion project. Even during the hot, hazy, humid days of the summer guests will see the imagineers frantically working towards making even more magic for the crown jewel of Walt Disney World.
As you walk from Prince Charming's Regal Carrousel the you cannot help but notice the work that has been accomplished to date and the huge crane working ever so diligently in the Fantasyland expansion area.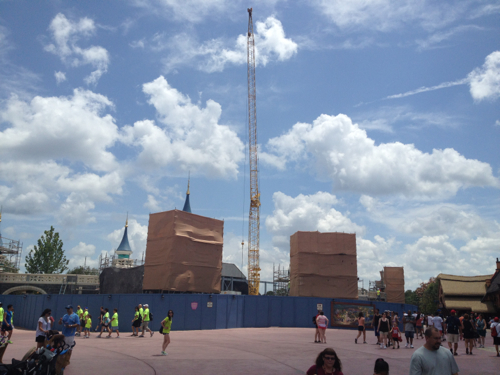 For those of you who may not have recently visited Walt Disney World and the Magic Kingdom you may want to take note at the following photo which illustrates just how close the expansion area comes to the current landmarks in Fantasyland, notably Friars Nook.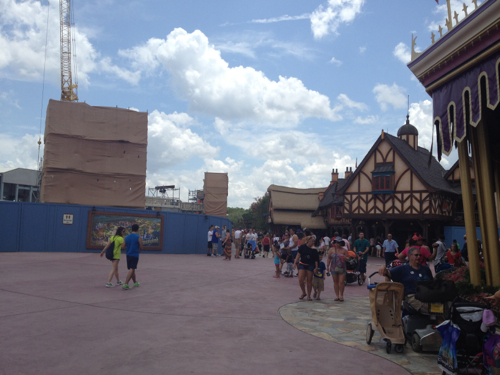 You can now see some of the infrastructure for The Seven Dwarfs' Mine Train.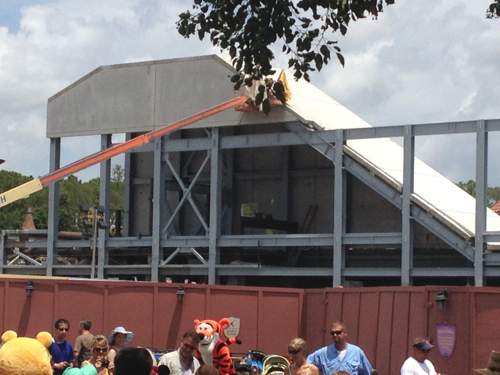 I noticed a concentrated effort being put forth to finish the new facade for the expanded area.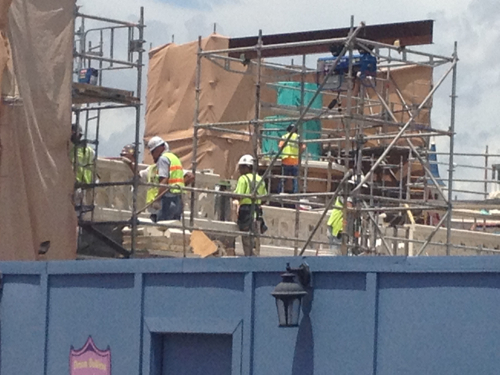 One imagineer was really focusing on this particular spire.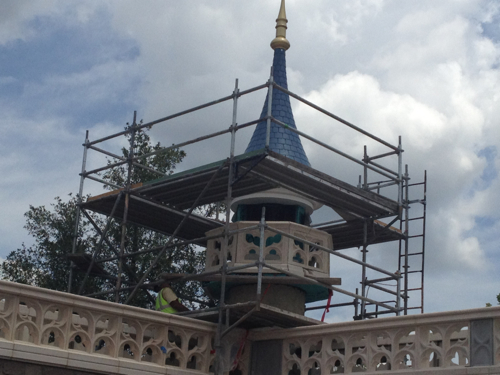 You can see from this wide angle shot of the snow capped mountain towards the rear of the area….part of the Under the Sea ~ Journey of the Little Mermaid attraction. Why the snow? Well, didn't the film take place in Norway? It gets cold there…and snows.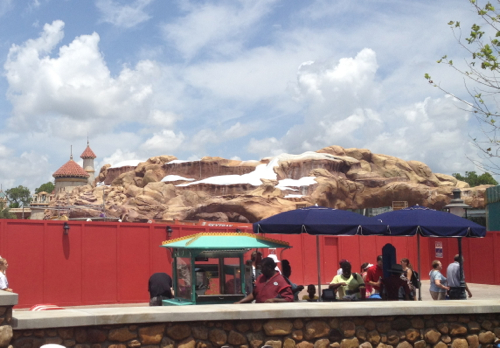 You can see Belle's castle in the distance overlooking all the work being done.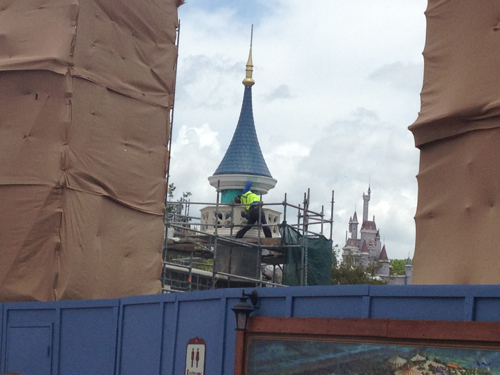 And while all this is being done everyone should be reminded that the Fast Pass Distribution Center for Winnie the Pooh and Dumbo is now in front of Mickey's Philharmagic.
AllEars wil keep you posted as the Fantasyland Expansion continues to move forward.