Since many of you seem to want to see more photos of the ship, here's some miscellaneous photos from various areas on-board (and even a couple of exterior shots). I have additional photos from the two shows and the Adult areas that I will post later.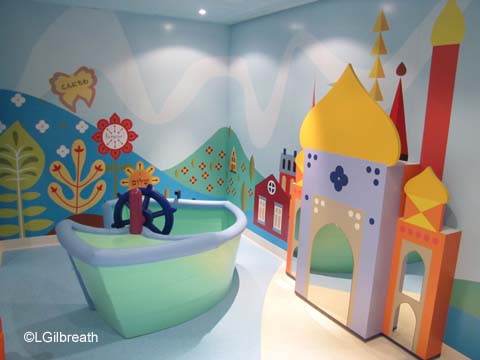 Play area in the "it's a small world" nursery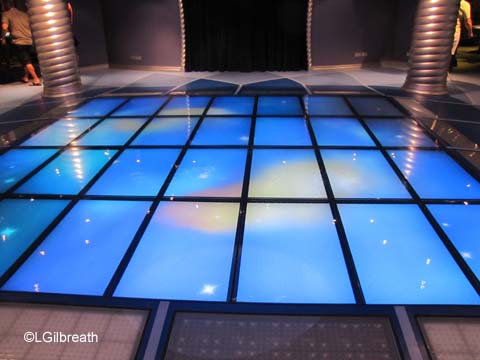 The "Magic Play Floor" in the Oceaneer Club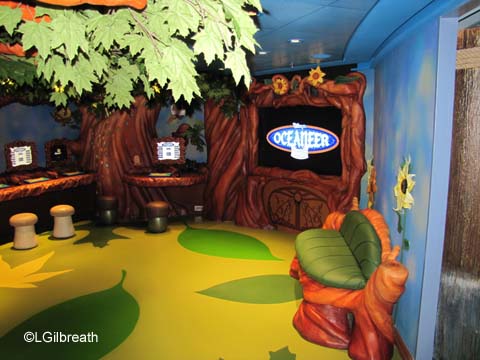 Play area in the Oceaneer Lab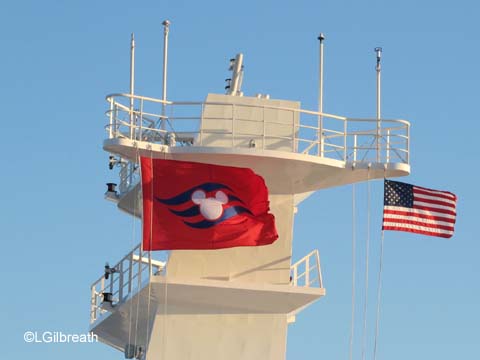 Mosaic near the Guest Services desk

Gangway on Castaway Cay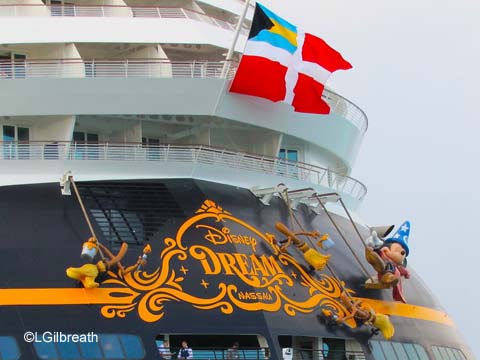 The stern from the dock at Castaway Cay

Part of the cast of "Believe"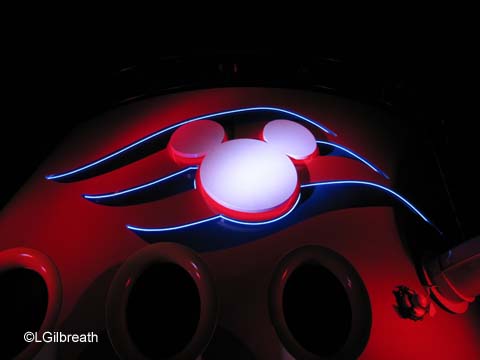 One of the funnels at night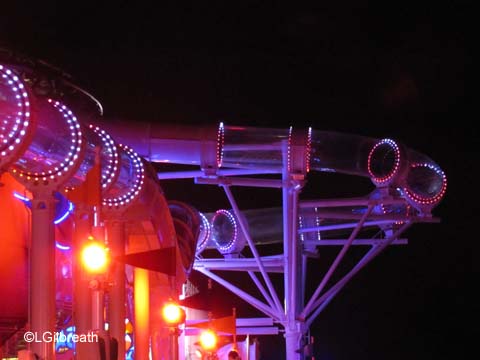 Lights on the AquaDuck – it is sometimes open at night.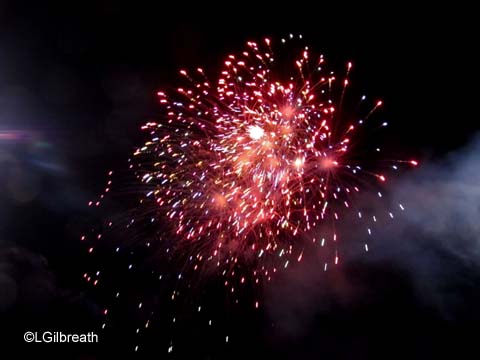 Finale of the Buccaneer Blast fireworks show

Mosaic inside Cabanas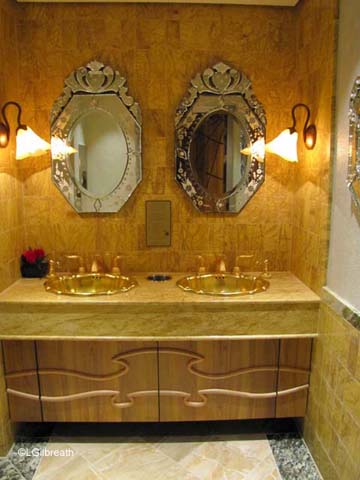 The ornate women's restroom outside Palo and Remy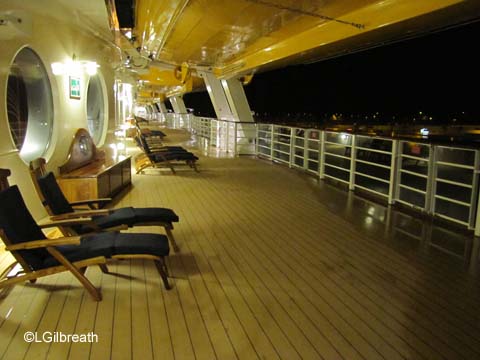 The running track on deck 4 – it is .4 miles around.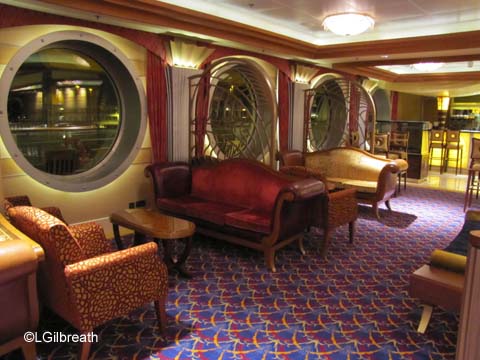 Lounge area on deck 4 above the Atrium.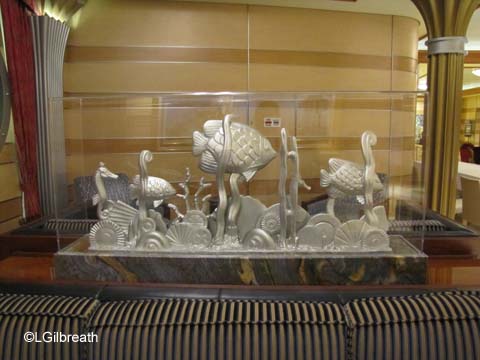 Fish sculpture

The entrance to Animator's Palate

Dinnerware at Animator's Palate – I loved the palette knife shape for the bread knives.
More photos still to come!
AllEars was invited media and guests of the Disney Cruise Line on the Christening Cruise.