On December 9th, we gathered at 9am at the Electric Umbrella for our final AllEars meet of 2010.
Another cold morning greeted us, but did not keep AllEars fans away. We had a great time trading cards and giving away some AllEars merchandise.
Here are the 2 AllEars Trading Cards released that morning.
Card #19 Celebrating the Holidays in Epcot
Card #23, part of our Transportation Series – the Tronorail!
Pictured below: Deb Koma, Mike Bachand, Kimberly and Bill Shultz
Pictured Below: Ray Sharpton, Steve Barrett, Deb, Mike Bachand, Margaret Kroll
Pictured Below: Kimberly Shultz and Karen Baily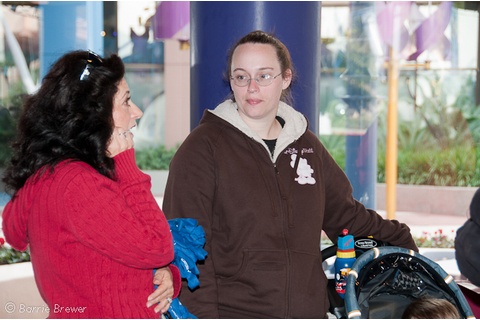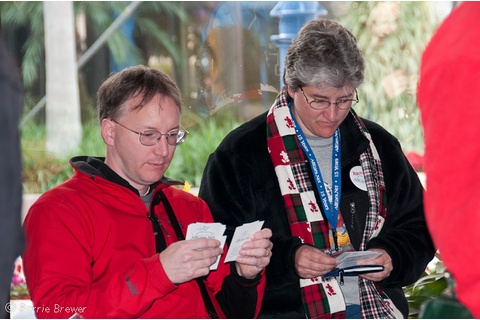 Jerry and Aurora Watson
Pictured Below: David Mullett and Masayo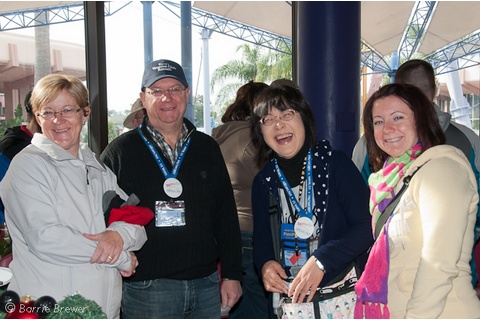 Pictured below: Tom Mangano, Mike Bachand, Deb Koma, Steve, Julie Bachand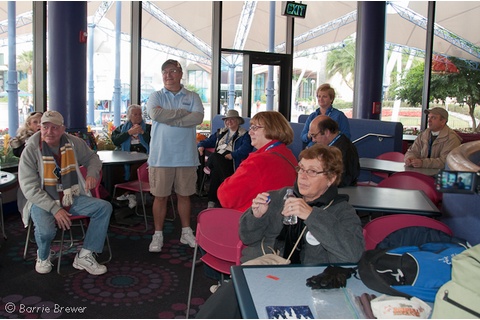 Pictured Below: Kerry Wilson and Jack Marshall
Pictured Below: Steve Barrett
Pictured Below: Karen Baily, Andrew, Kimberly and Bill Shultz, Mike Bachand
Deb and Longtime Fan Mike Rudge. Mike even wore his 10 Year AllEars Shirt from 2006!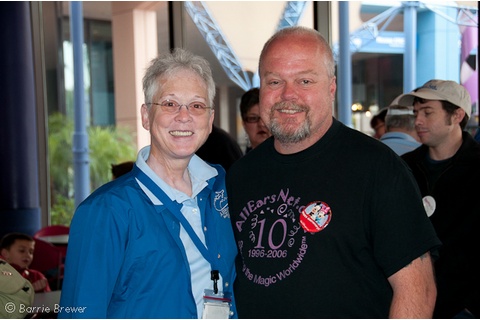 Pictured Below: Aaron DelPrince and Mark Rhodes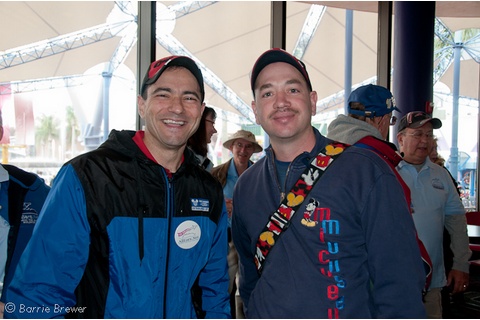 Following the meet and greet many folks continued on to watch Captain EO.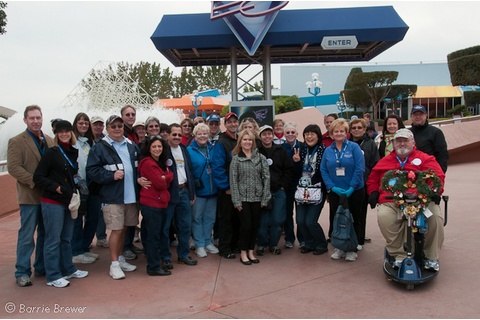 Thanks everyone for coming out. Please let us know by leaving a comment what photos are you in and your name!