Epcot is experimenting with a new recycle bin. Distributed throughout various areas of Future World, guests will find receptacles especially designed for bottles and cans. It's hoped that this new "bottle" shape will attract guest's attention and encourage recycling.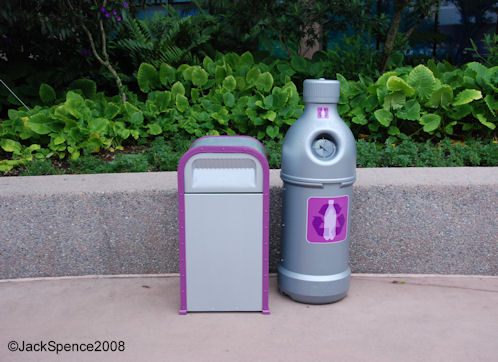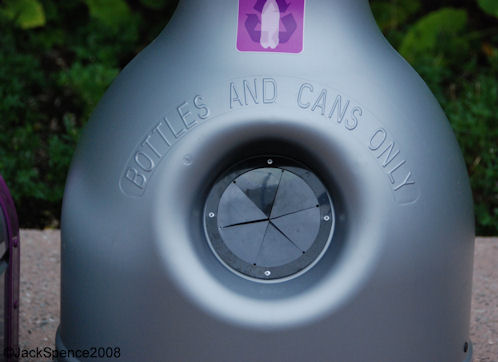 Disney does have other trashcans especially designated for bottles and cans, but they look similar to the regular trash receptacles and weren't living up to expectations.
Personally, I don't think Disney had enough of the old-style bins to encourage use. If a guest wanted to throw away an empty water bottle, they had to search for a recycle bin if they wanted to be "green." I hope this new receptacle will be distributed around the park more liberally. Hopefully, an abundance of recycling bins, combined with the new design will encourage us all to recycle while at Disney World.
Addendum: Within one day of this blog being posted, a number of my readers have written and told me that Disney sorts their garbage backstage, looking for recyclables. I don't know if this is true, but given that it is, most guests (like me) are unaware of this. Having obvious recycle bins would accomplish two objectives. First, it would pre-sort the trash and minimize this sorting process backstage. But more importantly, it shows the guests that Disney cares about the environment and it sets a good example.