In September I blogged about the Mythical Dolphins that can be found all around Walt Disney World. I asked you to let me know if you knew of others!
Two more mythological dolphins have been spotted at Disney World. The first can be found at Downtown Disney next to Disney's Wonderful World of Memories shop. This one was brought to my attention by Jeff. Thanks, Jeff!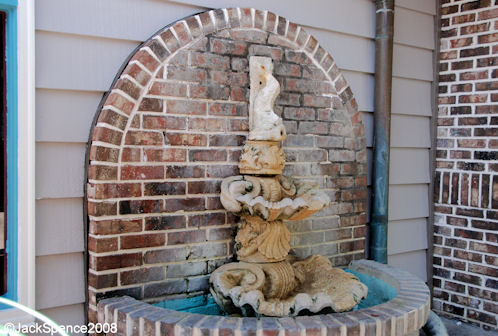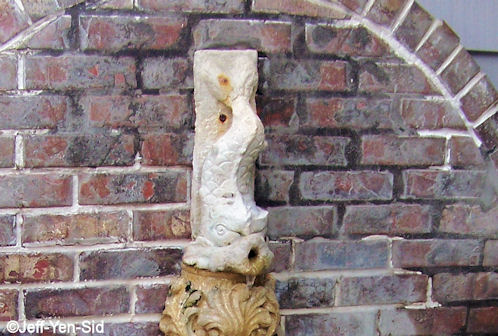 By the way, this shop has been closed and a new shop, Disney's Design-a-Tee sponsored by Hanes, will be opening soon.
The second spotting was pointed out to me by someone at the recent All Ears Haunted Mansion Meet & Greet. Someone casually told me of its location, but I don't remember who. So whoever you are, thank you.
This second set of dolphins can be found in a fountain at Disney's Saratoga Springs Resort, near the DVC information podium.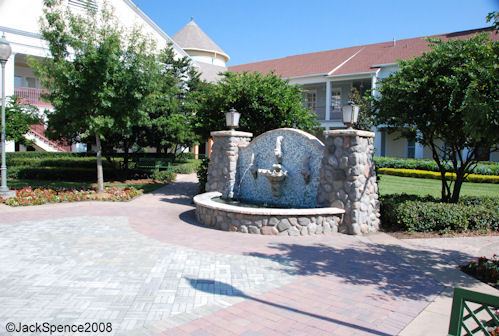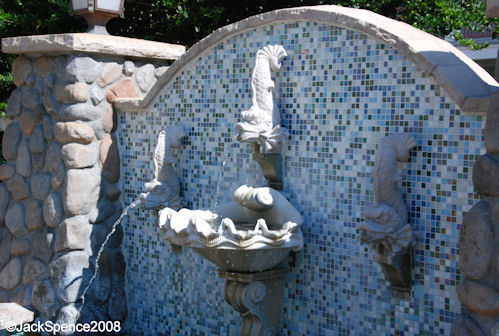 A number of my readers have written and told me that these dolphins are not the mammal, but rather the dolphin-fish (mahi-mahi). And I do agree that these creatures resemble a fish much more than they do Flipper. But nowhere in my research did I ever come across the word "fish" when reading about mythological dolphins.
Take a look at the Neptune Fountain in the Italy Pavilion.
The proportions are correct for a dolphin-mammal, not a dolphin-fish.
And of all the creatures in the sea, why would the ancients pick the dolphin-fish to worship. There's nothing remotely special about it. On the other hand, the dolphin-mammal, is a noteworthy creature. It's intelligent, large, and playful.
I think the ancients had vivid imaginations. After all, it was these same people who looked up into the stars and formed all sorts of imaginative animals, objects, and people out of little specks of light.