May 19, 2008
Port of Call: Acapulco
Weather: HOT HOT HOT
Hello out there….. We want to say a special hello this morning to Tim and Dan and Lorna and Deb who are keeping on eye on our house… Thank you! Also hello to Debbie Hall and a thanks for all her emails!
We are reading all your emails and hopefully will have time for a mailbag blog soon.
Linda and I treated this as a Sea Day. We had no desire to go walking around on our own, nor did any of the excursions entice us. So we enjoyed the ship with most everyone off of it!
The ship TVs have a channel called Report from the Bridge, which lets you know where you are, weather, sea conditions, etc.
Here is our journey thus far. We have traveled 3,329 miles from Port Canaveril Florida!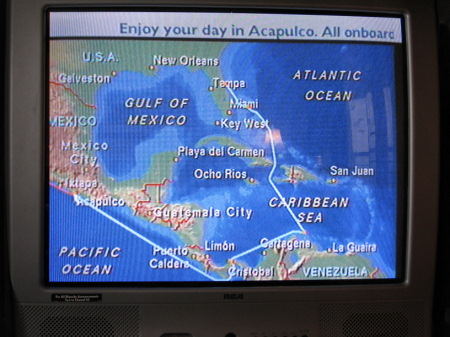 The local pilot prepares to board the Disney Magic.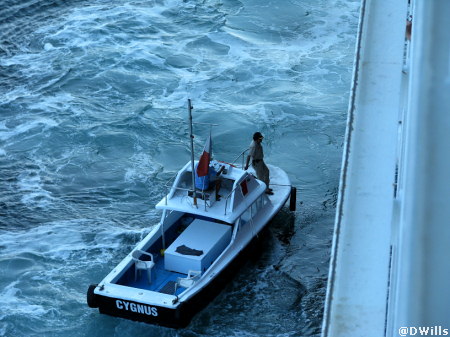 Here are some photos as we arrived in Acapulco!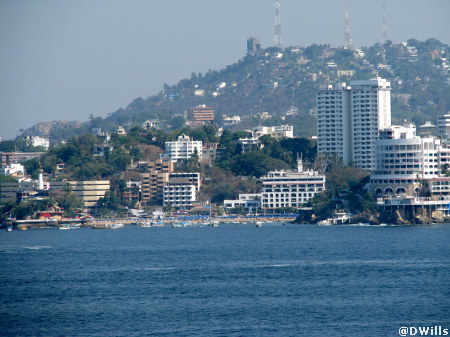 This rowboat didn't seem the least bit interested in the fact that this huge cruiseliner was SO close to them. They stayed way too close for our comfort for way too long.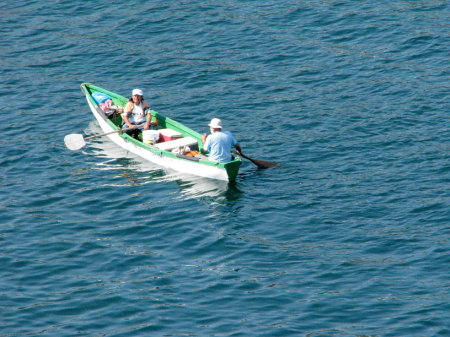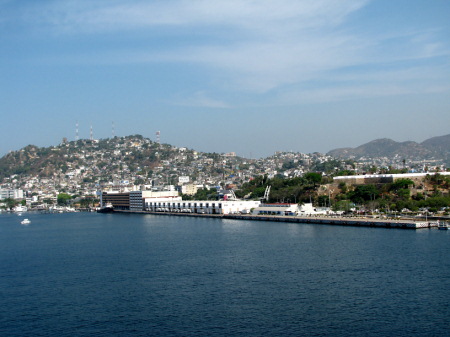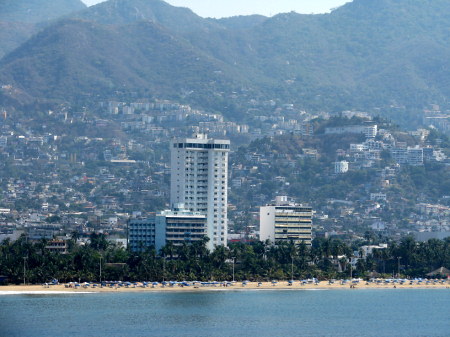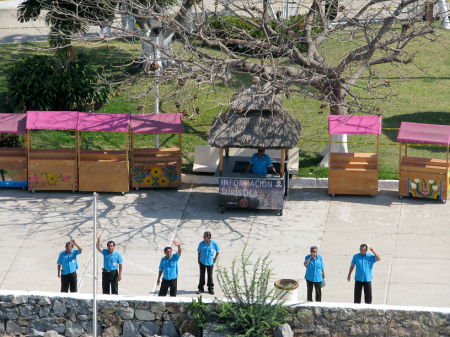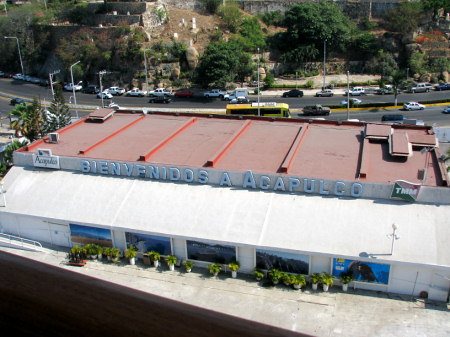 I did a morning 3 mile walk, Linda, yes, was at the pool 🙂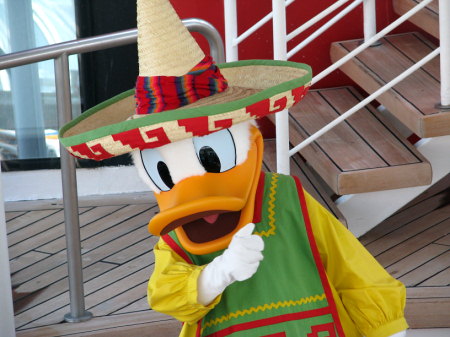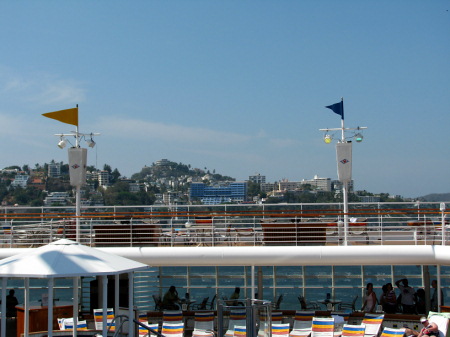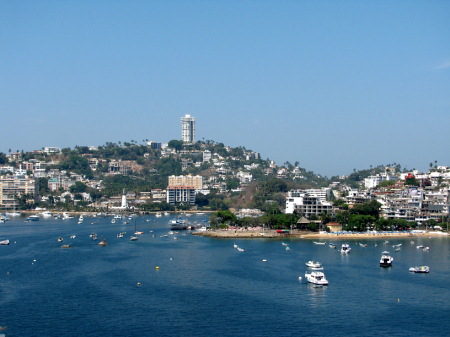 We enjoyed lunch with 2 Passporter Message Board Moderators, DrDolphin and Leslie.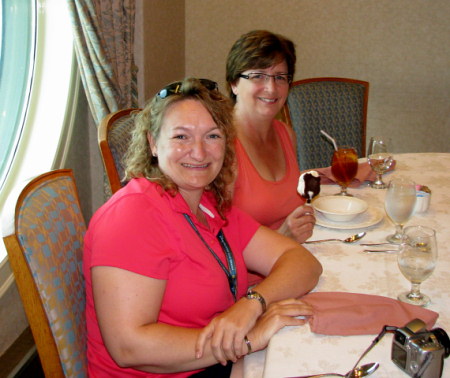 Enjoyed meeting Jake at Guest Services.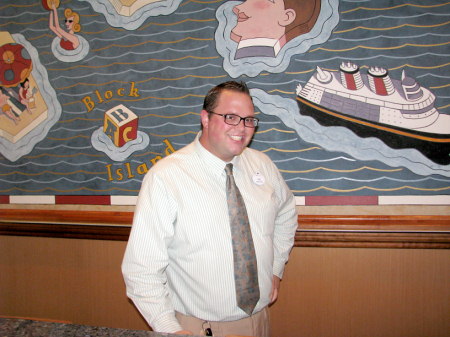 Linda and I attended the showing of Prince Caspian. I'm not sure what to tell you about this. It was a great, action packed, moved right along movie. I'll just say we didn't walk away from it like we did the first one. Hmmmm I'll look foward to read what others thinkg.
Beci managed to get a last minute Palo dining reservation so of course we said YES!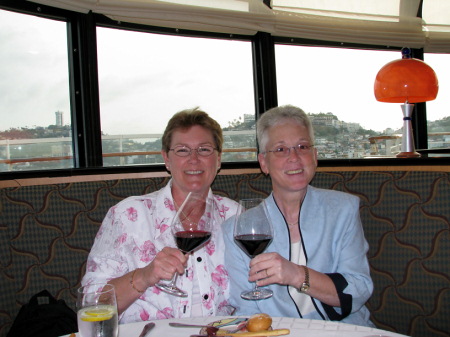 Acapulco at night: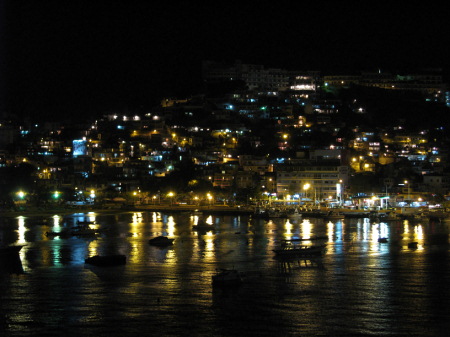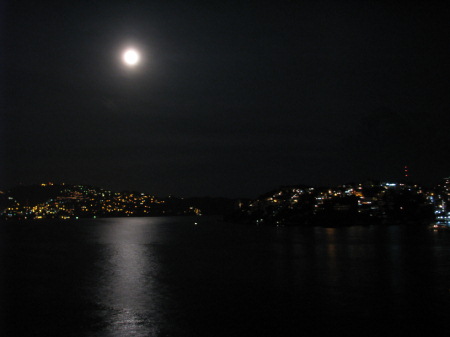 Next up, an official sea day!
Are you on the cruise with us? Are you blogging? Send me your link!
Beci and Chris' Blog Panama Canal Blog.
Thanks for the email about this blog, keep it coming!
Follow my Panama Canal Cruise Blogs. Beginning entries at the top, for most recent entries scroll down.
Follow our journey on the DIsney Magic. The call sign is C6PT7
This link will show you in red dots where the Magic is. You can use the ZOOM in and out feature to get a better idea of where the ship is.
To see all cruise ships sailing click here. Then you can click on any area of the map to get a closer view.
Deb and Linda