This was Challenge #38:


And here's the answer: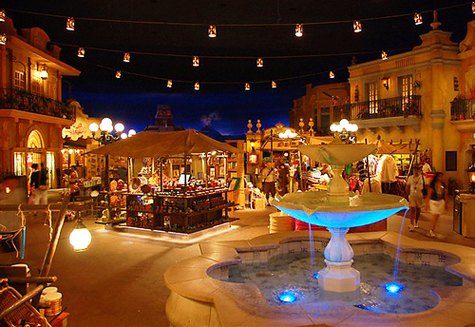 Copyright © 2007 Barrie Brewer, Nikon D50, 18-200VR, 1/5s shutter, f3.5
You'll find this fountain in the marketplace of the Mexico Pavilion in Epcot's World Showcase. Mexico is a great place to get beautiful, colorful photographs. Because it is so dark, you have to be extra careful to keep your camera steady. For this shot I balanced the camera on the ledge at the entrance to the pavilion.
John Agnew was the first to send in the correct answer this week. Congratulations John!
Congratulations to all the readers who knew the answer to this past week's contest and sent it in before the end of Thursday: Jennie K, Nancy, John Pasqueralli, Kevin Toomey, Gary E Genteman, Esther Muldur, Stephanie Visco, Chris Kotcamp, Mary Dannahey, Kelli Vanil, Kelley H, Reynic Compton, Amy Smith, Ramona Gaylor, Jennifer Schwing, Jennifer Bogdan, Heather Coursen, Monica Guerra, Jamie Hammond, Julie Mcclure, Renie Mistretta, Jillian Hoffman, Shana Wilson, Carinne Kight, Barclay Bakkum, Tammra Daugherty, Richard Ouellette, Melissa Olson, Julie Williams, Sara Stanfield, Emily Nussbaum, Amy C, Roye Ann Morris, Maria Rubi, Cheryl Lemmy, Martha Vance, Margaret West, Jorge Caso, Betsey Pickard, Angie Young, Sara Lewis, Debra Moscara, Alan Lichtman, Caitlin Blaney, Ana Marlett, Carrie Mcgugin, Patty Sindone, Sarah Bajek, Eric King, Sharon Dale, Lisa, Jennifer, Lisa Stamey, Michael Ciarrocchi, Brenda Double, Anjanette Tournillon, Susan Kolmetz, Jennifer Tremley, Karen Schlumpf, Katarina Whitmarsh, Denise, Marie, Kye Layton, Wendy Snelgrove, Jullie Petrie, Ashley Salters, Becky Myers, David Lizewski, Sherrytrapp, Laura Pranaitis, Emily Rennie, Vincent Maltese, Rob Stewart, Margaret Vattes, Patrick Albrecht, Sarah Smee, Catherine Chiarello, Mike Fisk, Tamara Gary, Mrs. Mumpower's Class, Kim Peters, Lisa Honard, Susan Williams, Karen Dresser-Smith, Stuart Hale, Sabrina, Sharon Lee, Julie Fahrner, Heather Timko, Julie Ellis, Anderson Dun, Jeremy Hardy, Bryan Timko, Trish Babler, Ann Carr, Jen Campbell, Sara Clemenson, Jeff Christiansen, Michael Gainey, Shirley Mclaughlin, Hollie Hinton, Josh Rohrbach, Brenda Strohmeyer, Monica Hatch, Donna Ports, Abbey Williams, Emily Russo, Danusia Rogacki, Jeff Schoeling, Cindy, Heidi Summers, Vicki Vaught, Susan Pitts, Elizabeth Akerley, Patty Carty, Kendall Huffman, Derek Carty, Garland Cox, Robin Fitts, Dave Cole, Rebecca Payne, Tim Rachuba, Rose Guarracino, Shannon Milair, Judy Koslowski, Chloe' C, Christine Dagney, Kevin Scharf, Becky Terjung, Luis Rodriguez, Chris Bertelmann, Jennifer Cox, Aaron Hale, Patty Lue Roosa, Mike Kaczanowski, Brian Haas, Scott Cullen, Belicia Dawson, John Dupre, Austin O'Blenis, Deb Staples, Damon Carter, Sherry Klinefelter, Nicole, Erin Hammer, Holley Blyler, Brandy White, Evelyn Cowdell, Brian Gallant, Anne Hainsworth, Richard Uhler, Ed Aleszczyk, Katie Wetzel, Heather Young, Jude Toups, Sandra Shaw, Caryn Schill, Melody Salemi, Erica Sipich, Brittany Irish, Jacquelyn Law , Maryann Eckenrode and Nora . Each of you will be entered in the May winners' drawing.
_______________________________________________________________________
Challenge #39: Where in the world is this?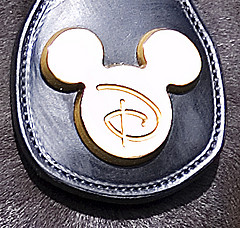 Do you know? Do you have a guess? Send in your answer, before the end of the day on Thursday, by clicking HERE!
_______________________________________________________________________
Everyone who sends in a correct answer to a Where in the World Challenge this month will be entered in a drawing at the end of the month for some special AllEars® goodies and a copy of PassPorter's Walt Disney World by Jennifer Marx, Dave Marx, Allison Cerel Marx!