We love our Disney World snacks!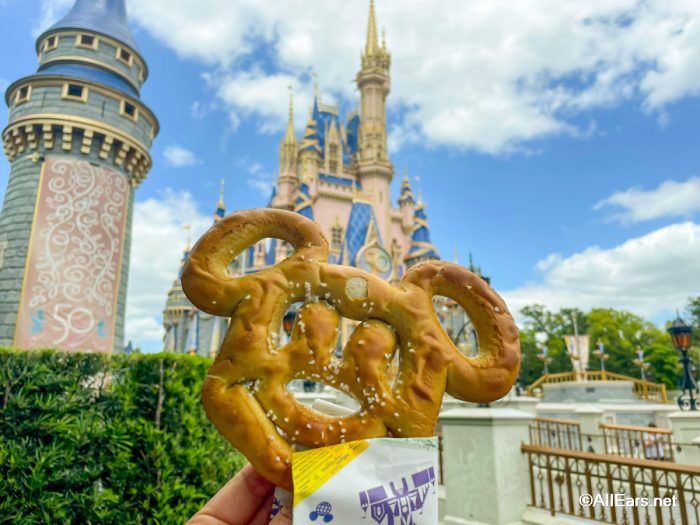 You can find some great snacks in all of the parks and at the resorts. Many are there year-round plus there are many seasonal snack options. Some snacks can come pretty small while others are huge. Magic Kingdom isn't known for its snacks quite the way EPCOT is, but you can find some pretty filling snack options there. So we created a list of MASSIVE snacks in Magic Kingdom that are probably enough to share!
The Jumbo Turkey Leg is an iconic snack in Disney World specifically in Magic Kingdom. Of course, it had to make this list, it's literally called a JUMBO Turkey leg.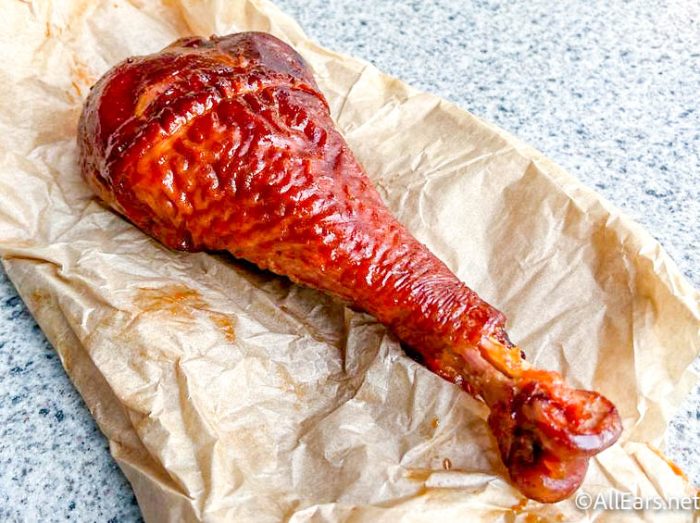 This delicious piece of meat can be picked up in several locations around Magic Kingdom. Be on the lookout for it as you wander around the park! They cost $12.49.
Over at Sleepy Hollow Refreshments in Liberty Square, you can find a few different variations of waffle sandwiches. This mostly depends on what time of day you stop by. In the morning they have a Nutella and Fresh Fruit Waffle Sandwich ($8.49) and in the afternoon they switch to a Sweet-and-Spice Chicken Waffle ($11.59).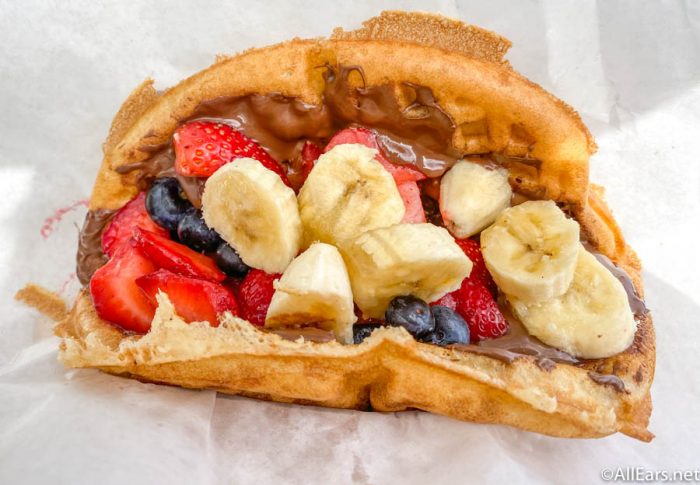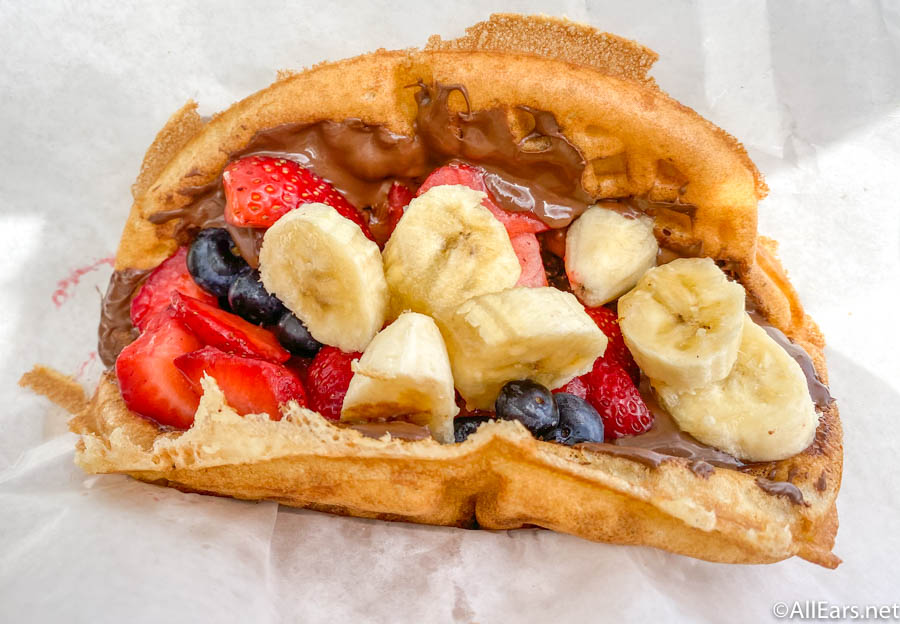 They consider these sandwiches snacks, but we're pretty sure they could count as a whole meal! They are very filling and oh so good.
If you are a peanut butter lover, you have to check out the Peanut Butter Cookie Pie at Main Street Confectionery!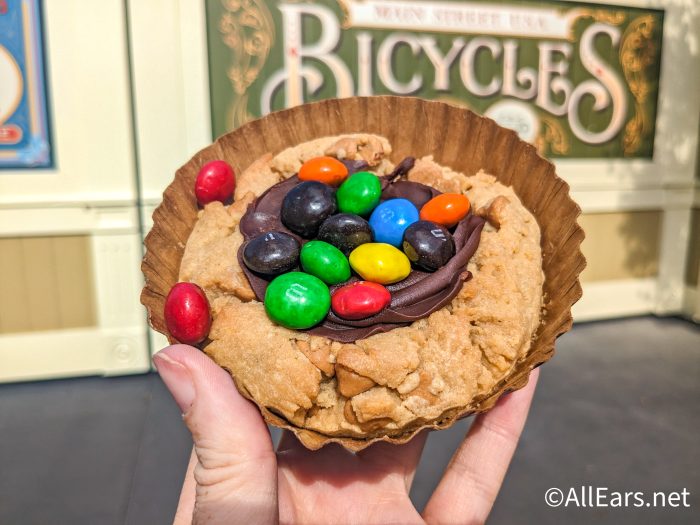 This is a massive peanut butter cookie topped with chocolate frosting in the center and Peanut Butter M&M's on top! This cookie is thick and packed with peanut butter chips inside. It will make your mouth water if you love peanut butter as much as we do. You can pick it up for $5.99.
The Cinnamon Rolls at Gaston's Tavern are nearly the size of our heads! No, we're not exaggerating. These rolls could easily feed two (or just one because you're an adult and can make those choices!).
These make for delicious breakfast snacks (or just whenever you feel like it snacks). It's a warm, gooey, sweet pastry that is sure to make your day better. These rolls sell for $6.79.
We really like our cinnamon rolls and Disney really likes to make them big, it's a win-win! You can get a Mickey-shaped Cinnamon Roll at the Main Street Bakery.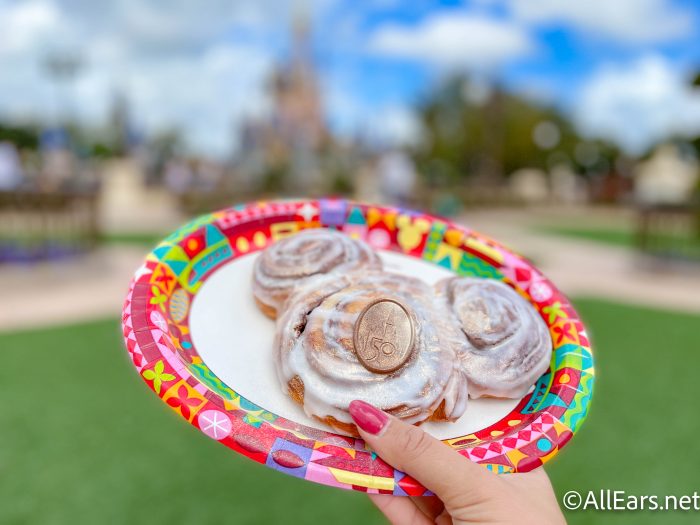 They often change up these cinnamon rolls for season versions. But they're always in the shape of Mickey and they're always huge. They are $6.79.
Magic Kingdom knows how to do large snacks! We can always find one of these large options if we want a bit cheaper meal or share it with a friend as a snack. If you want to eat all of these massive snacks in one day, go for it! Here at AllEars, we don't judge. Have your giant cinnamon roll and eat it, too.
In the meantime, don't forget to follow AllEars for more Disney updates!
Which of these snacks is your favorite? Let us know in the comments!