Get ready, what we learned may blow your mind, too!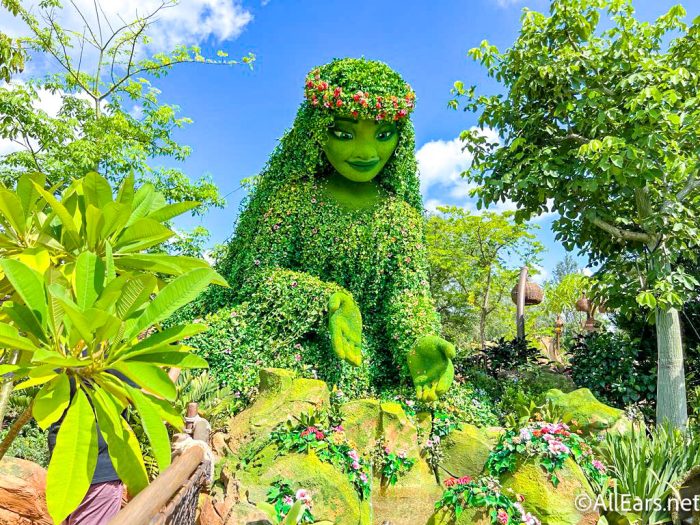 Journey Of Water, Inspired By Moana has been a long time coming… and it's almost here! Now that we've taken you on a walkthrough of the experience and shown you the beautifully themed bathrooms inside, there are a few more interesting things we'd like to point out about EPCOT's latest attraction opening soon.
It's almost time for the public opening of Journey of Water, Inspired By Moana — set to open in EPCOT on October 16th, 2023. It's an attraction that we've kept a close eye on since before it was under construction and now that it's almost open to everyone, we can hardly wait!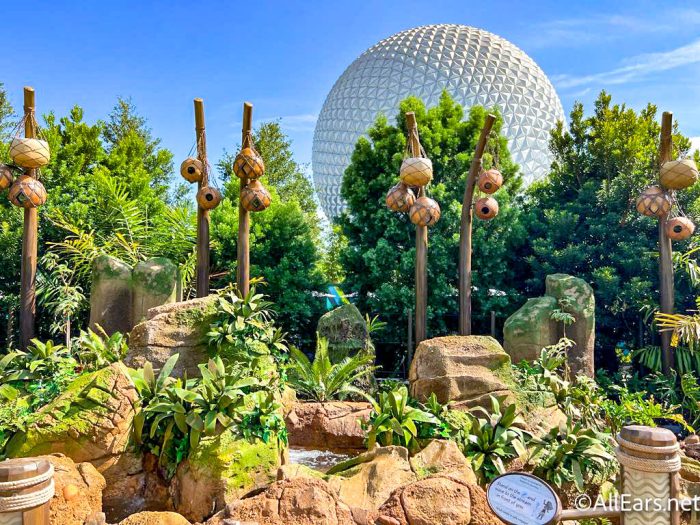 A few of our team members recently had the chance to preview this attraction, and we couldn't believe how incredible it truly is! Before you step foot inside though, there are a few tips we'd like to share with you!
So Many Hidden Characters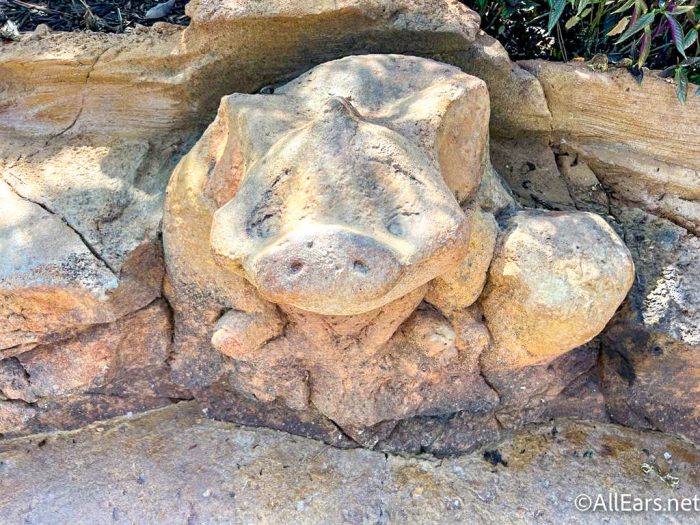 We were shocked to not only find a hidden character or two but to find so many along our path!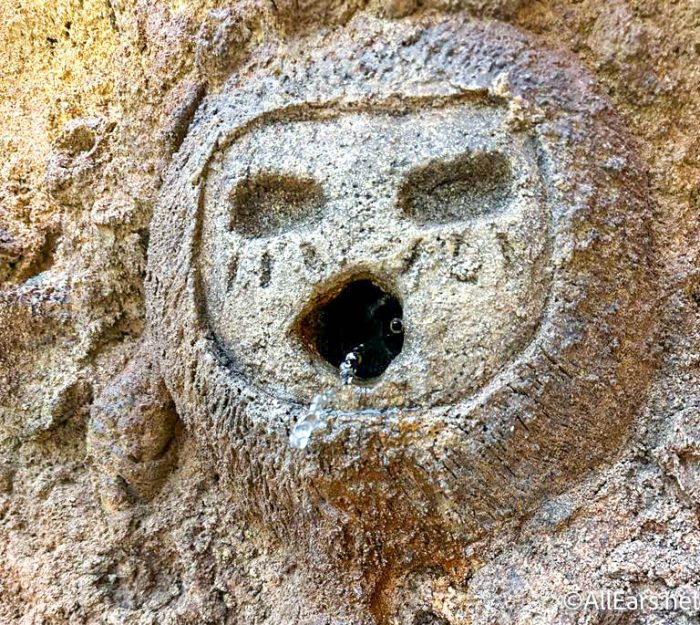 In the attraction, if you're looking hard enough, you can spot Hei-Hei, Pua, Moana, Moana as a baby, Maui's hook, and more!
You Don't Need A Magicband To Make Everything Work
When Disney first launched the 50th anniversary statues, everyone went bananas over the new interactive Magicband+.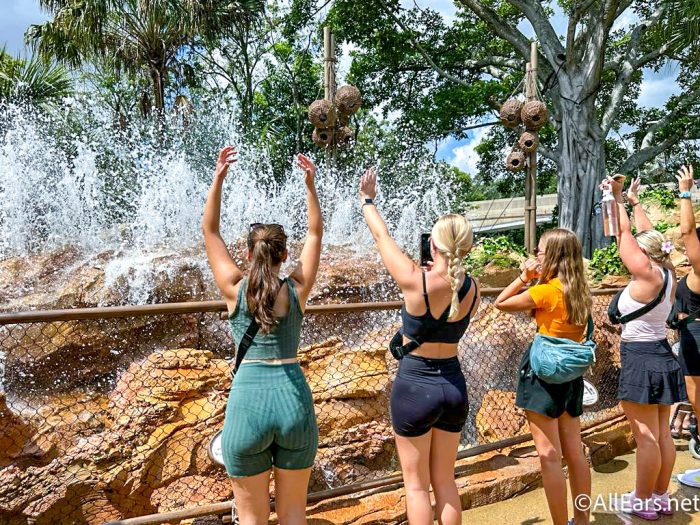 The statues only work or "talk" to you when you wave your hand in front of them — if you have a Magicband+, and if that Magicband+ has enough battery.
There had been some speculation that the new Moana attraction might require a MagicBand+ to operate its interactive element, but that has proved to be untrue. All of the interactive elements are motion-censored, so you won't have to rush out to purchase a MagicBand just for this one attraction.
Visit At Your Own Pace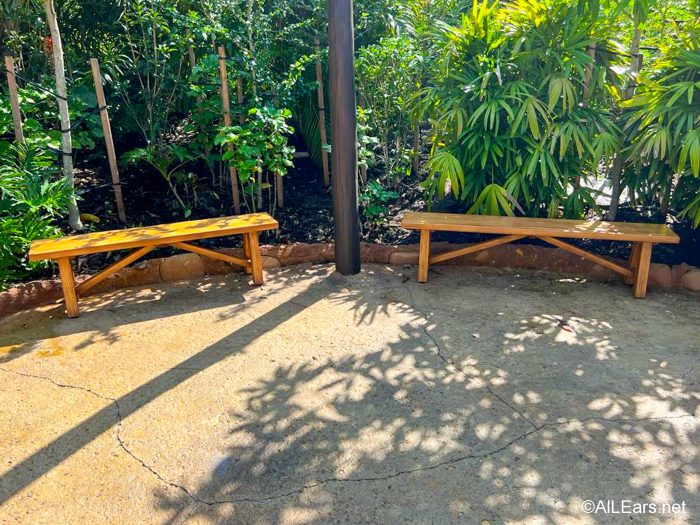 Most people may not realize, but this attraction is unique — more like an exhibit. There's not a time constraint to it, so you won't have to worry about taking too long or too short inside it depending on your personal preference.
Dry And Wet Aren't Two Separate Paths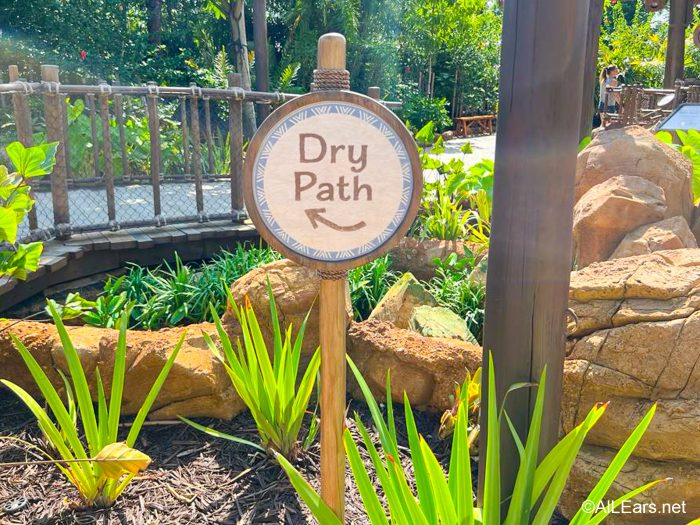 This one was totally cool to learn! When Disney announced this project we learned it would have a dry and wet path to the attraction but we also assumed that it was two separate paths.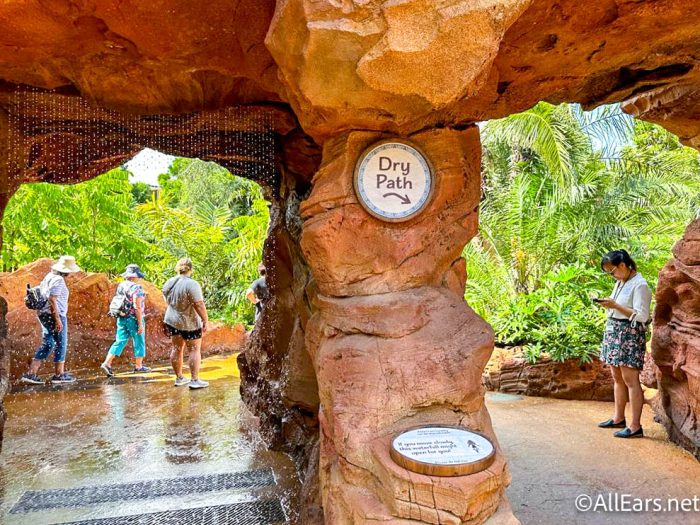 We were stoked to find out that there's one main path that takes you through the attraction, and you'll be given a choice at intervals along the way for either a wet or dry side to continue through.
Those that choose wet will obviously be interacting the most with the water elements while those that choose dry may feel the spray of the water but not be totally drenched. This is great news if you weren't enthusiastic about walking through because you didn't want to be wet the rest of your day.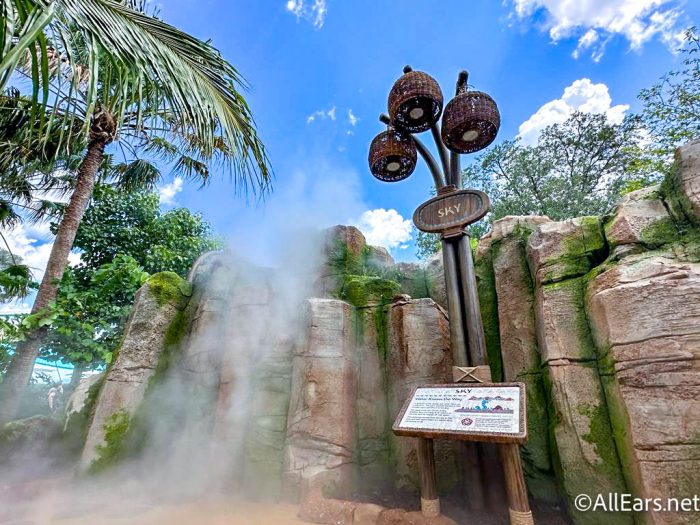 Don't worry, after you've completed your chosen section you'll be directed back to the main path and merged once again to continue your journey. As a side note though: if you choose the dry path, you'll miss all the interactive elements, so your experience may seem shorter than the wet path.
Can't Bring Your Own Water Bottle In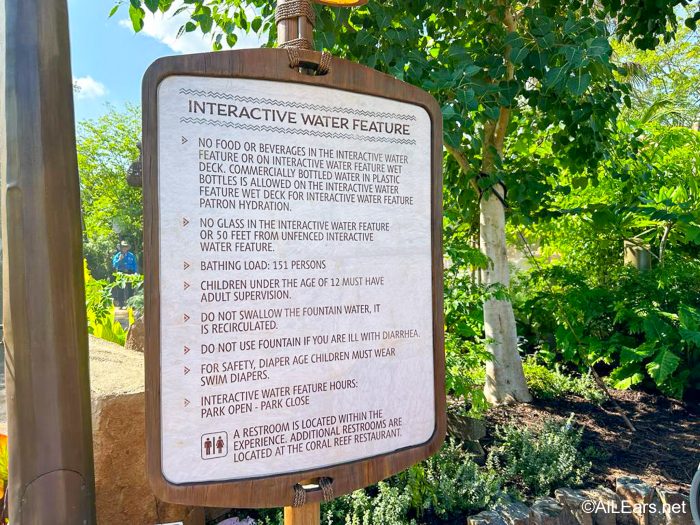 This one stumped us! While reading over the rules of the attraction it very quickly points out that water bottles are only permitted in "commercially bottled water in plastic bottles."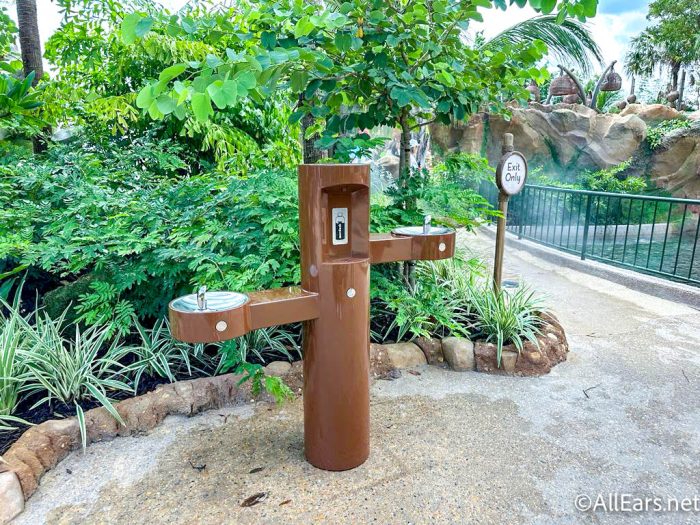 In short, if you've purchased or brought in this type of water bottle you can bring it in, but if you've got a personal water bottle that you reuse, you won't be able to bring it into the attraction with you. We've talked with cast members, though, who have said they're hoping this will change in the future. What are you supposed to do with your personal water bottle while you're in the attraction? Well, we don't know. But we'll be sure to get this question answered at our earliest opportunity!
Now, do you feel more prepared to experience Journey of Water, Inspired by Moana for yourself? Be sure to check back in with us at AllEars.net for the latest in Disney news and more.
Join the AllEars.net Newsletter to stay on top of ALL the breaking Disney News! You'll also get access to AllEars tips, reviews, trivia, and MORE! Click here to Subscribe!

Did anything else really surprise you about Journey Of Water, Inspired By Moana? Tell us your thoughts in the comments below!