Ah, the life of a Disney World Cast Member. On the whole, it's a fulfilling and highly rewarding job that gives Cast Members the unique ability to make real magic for guests. There isn't any other job like it!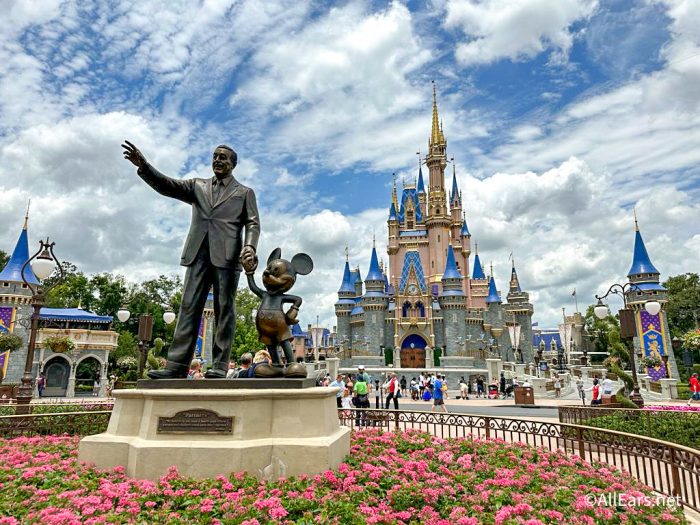 On the other hand, it's not always easy to be a Cast Member. Between the scorching hot Florida weather and the HUGE crowds of guests that flow into the parks on a daily basis, the job isn't always a walk in the park. The next time you see a Cast Member, remember that they are the magic. But even magic-makers have rules they have to follow, so let's talk about three big rules EVERY Disney World Cast Member must follow.
1. Stick to the Story
You've obviously noticed that the Magic Kingdom is broken into several strict, separate lands, and each land has a unique theme and story.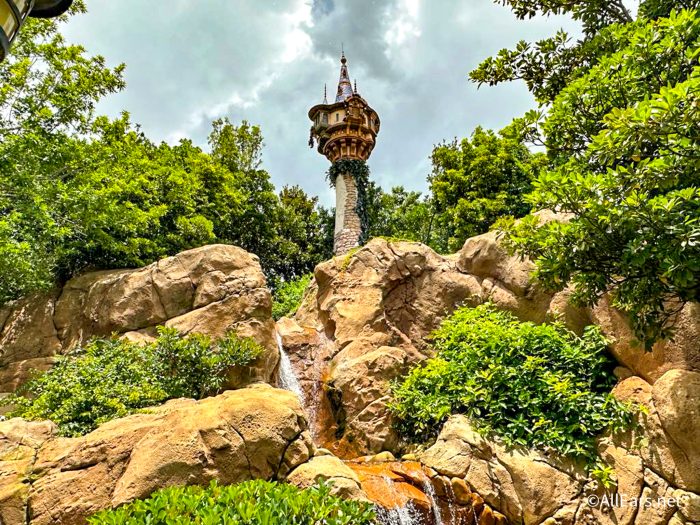 For example, Fantasyland is a magical part of the park filled with Disney princesses, bright, happy colors, and (of course) magic. On the other hand, Tomorrowland is a futuristic land with innovative architecture and a cool industrial color palette. Those two lands have completely different stories!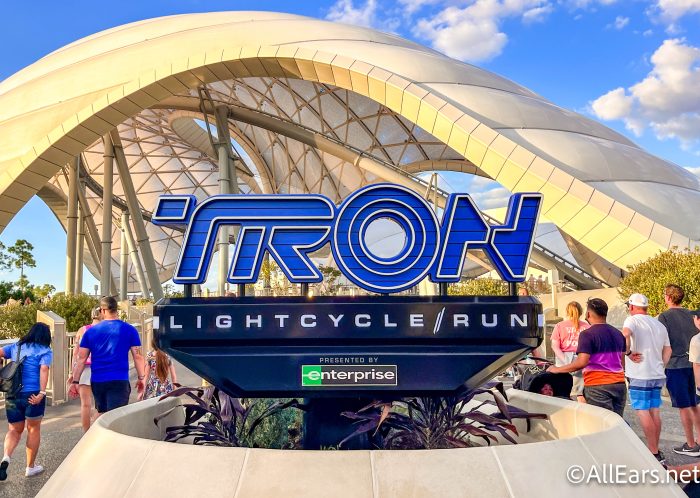 Now, from a story perspective, it wouldn't make much sense to see a colonial Liberty Square Cast Member hanging out over at Space Mountain, so Cast Members are banned from leaving their area while in costume.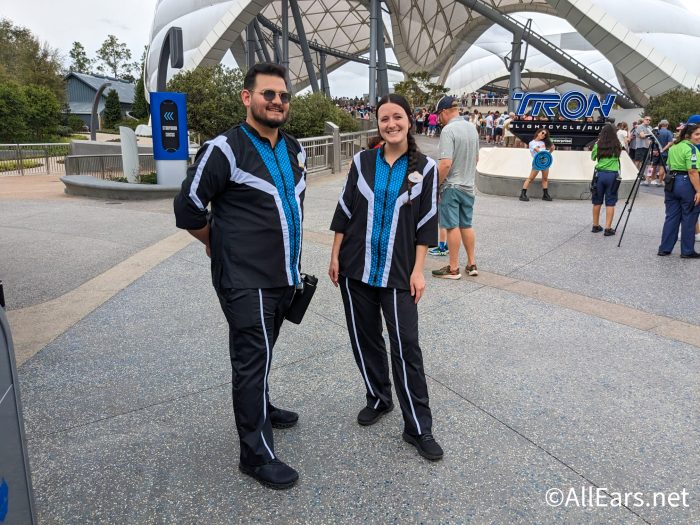 If a Cast Member needs to get from the back of the park (say Frontierland, for example) to the front of the park (Main Street, U.S.A., perhaps), they can use the underground tunnels below Magic Kingdom to avoid being seen in costume in the wrong land.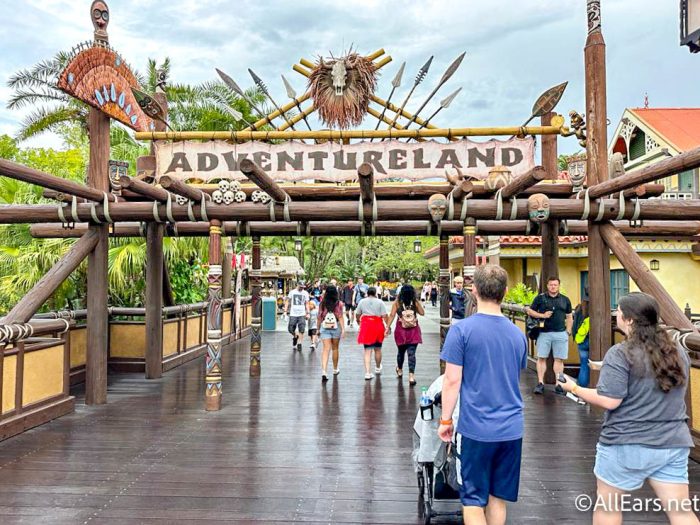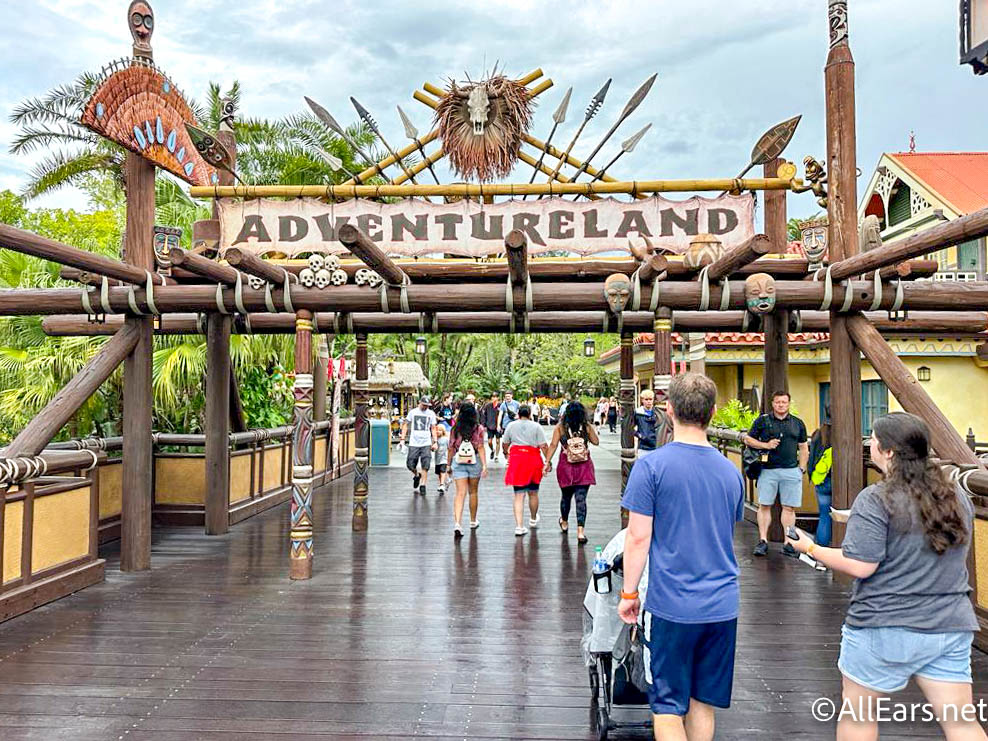 Disney relies on having a consistent story in place at all times, so Cast Members are taught to know their role in the story and stick to the theme.
2. No Blue IDs Allowed!
Here's a little tidbit of information for you: every Disney Cast Member receives a Disney ID when they are hired.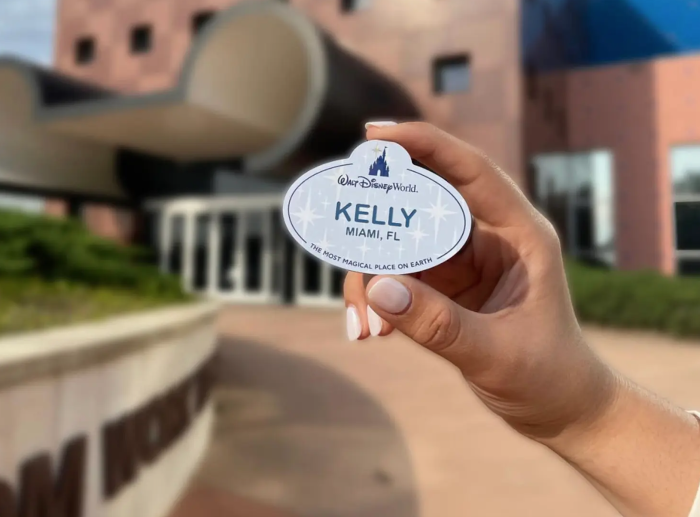 For example, Green IDs are given to third-party Cast Members at locations that operate in the Disney parks and are not owned by The Walt Disney Company. You may see Green IDs on Cast Members at places like Gideon's Bakehouse in Disney Springs.
All official Disney World Cast Members receive a Blue ID, though, and Disney has strict rules about when and where that Blue ID can be seen.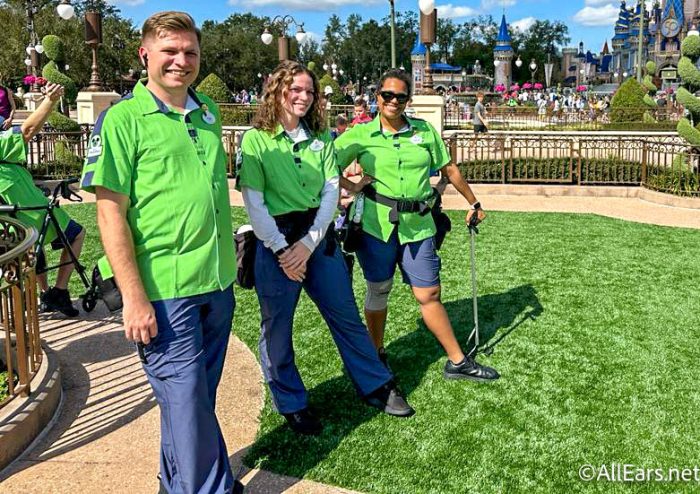 If a Cast Member is off the clock, they are not allowed to wear or display their Blue ID. 
For identification purposes, you may see a Cast Member present their Blue ID in a gift shop (to score that Cast Member discount on merchandise), but when walking around the parks and resorts after work, that Blue ID must be hidden.
3. The Disney Scoop
There is one point that is drilled into Cast Members from the day they are hired: "We are ALL Custodial Cast Members." Basically, this means that every Cast Member is expected to clean up after themselves (and others). It takes a village to maintain an entire theme park, after all!
To further drive the point home, Disney trains Cast Members to implement the trusty old "Disney Scoop" to pick up any loose trash they may come across.
The "Disney Scoop" is basically a walk-and-grab motion that encourages Cast Members to "scoop" the trash off the ground in one smooth swoop while continuing to walk or move forward — it's sort of an artistic lifting motion.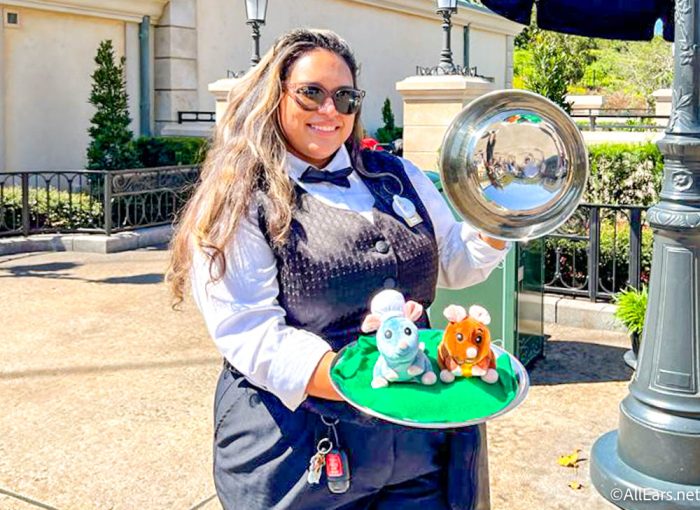 Disney Cast Members are FANTASTIC; they're what keep the Disney dream alive! Now, next time you visit the parks, you'll have a little inside info on some of the strict rules Cast Members live by. In the meantime, we're always on the lookout for the latest Disney news, so stay tuned for more.
Join the AllEars.net Newsletter to stay on top of ALL the breaking Disney News! You'll also get access to AllEars tips, reviews, trivia, and MORE! Click here to Subscribe!

Do you know any Disney Cast Members? Let us know in the comments!