It's been a few months since Trail's End officially closed in Disney World.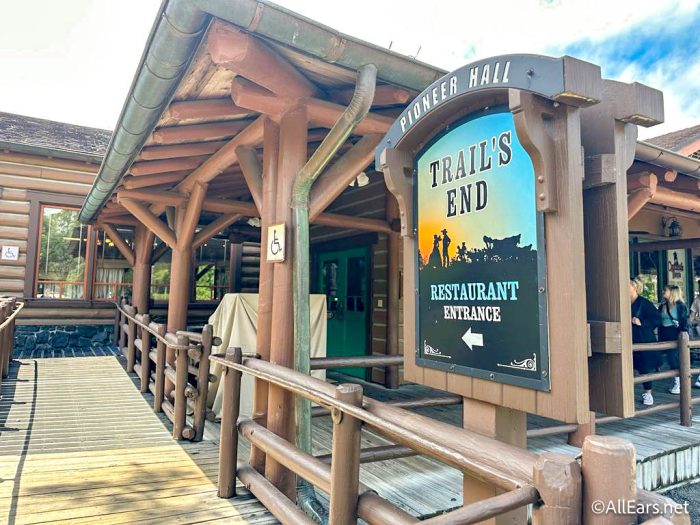 Now remember, the table-service restaurant as we know it has closed, but the restaurant will technically be returning as a quick service spot. However, before it can reopen, it needs to change a bit inside, so let's see how the renovations are coming along.
No one can step inside the restaurant right now because of its closure, and there are signs redirecting people to P&J's Southern Takeout — a quick service location at the resort.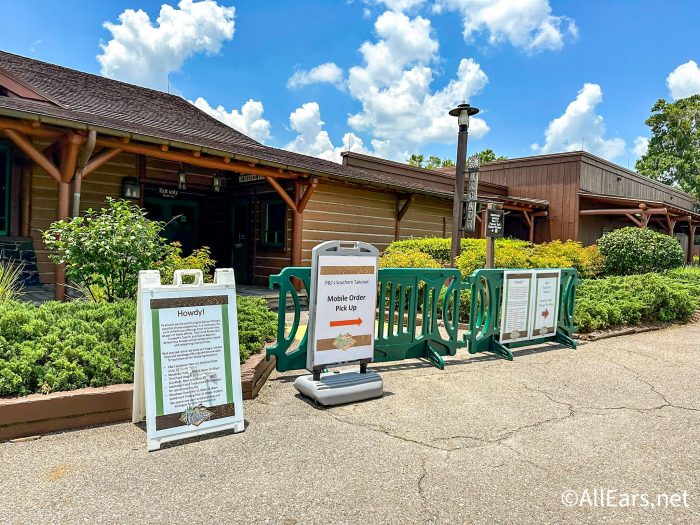 Signs at the front of the restaurant also explain to guests what's going on and why the restaurant is closed. Green barriers block all guests from getting close to the restaurant as well.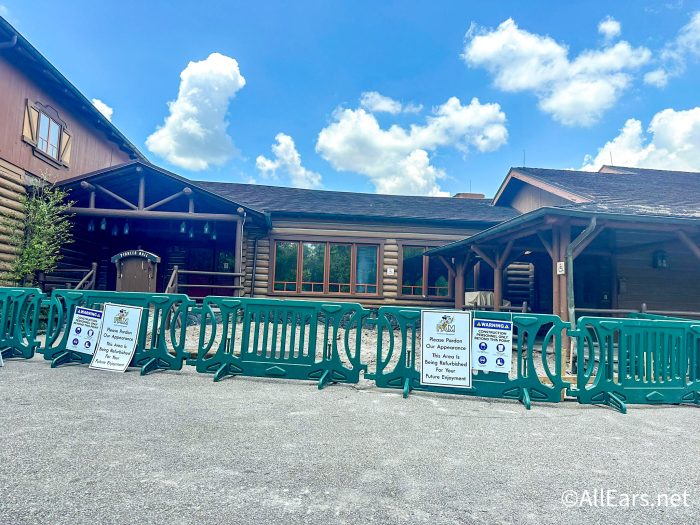 Since the area is under refurbishment, it's very quiet over here, with very few guests walking by.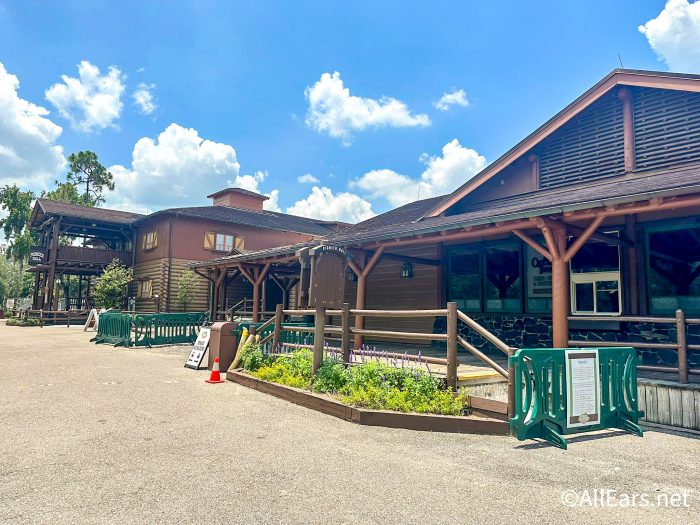 There are more signs by the door, however the area near the door is not open to visitors.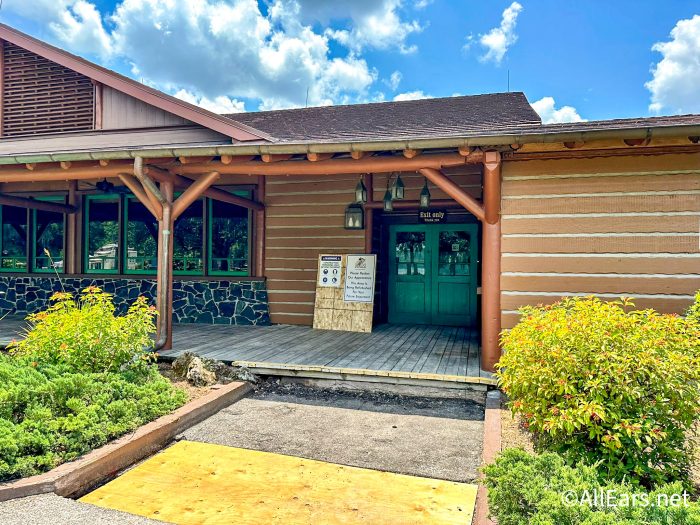 This isn't the only change happening at Fort Wilderness — the cabins here are getting a complete makeover! The new cabins will be built with a focus on the environment, "utilizing the footprint of the existing cabins and taking advantage of more energy-efficient features." Learn all about these changes here.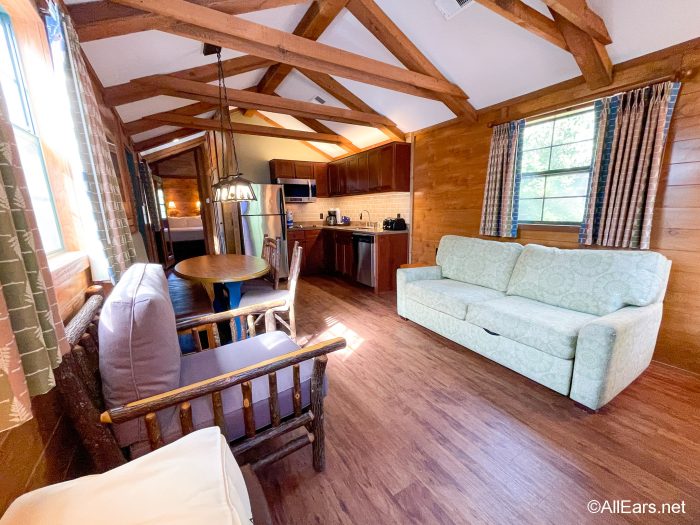 Disney has not announced a reopening timeline for the revamped restaurant yet, but we'll be sure to let you know. Stay tuned to AllEars and we'll keep you updated on the latest Disney news!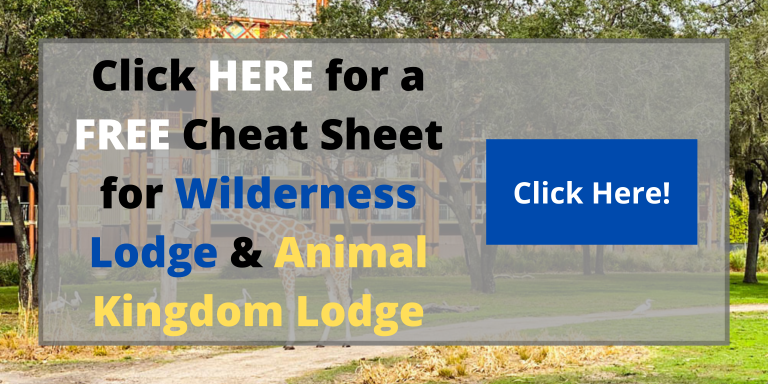 Are you excited about this restaurant change or dreading it? Tell us below!