If you're still waiting in LONG checkout lines at some of Disney World's most popular stores, you're doing things WRONG.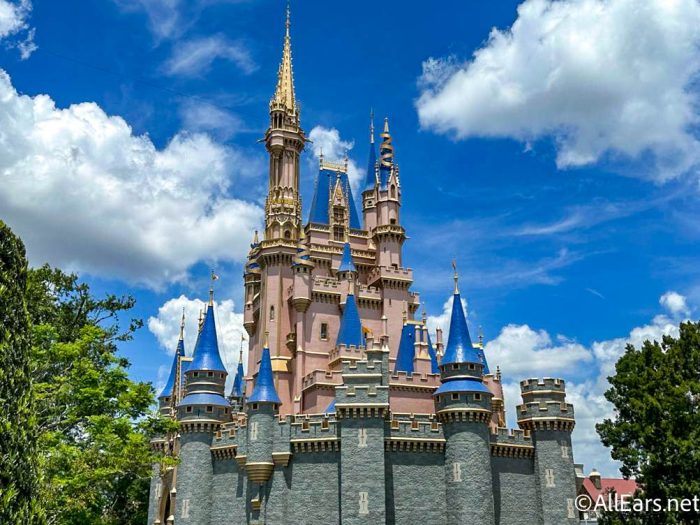 Some time ago, Merchandise Mobile Checkout was introduced to help cut down on the amount of time you'd need to wait to get your favorite Disney souvenir. Basically, with this system, you can scan the items you want to buy, pay for them through the My Disney Experience app, and then go through a quick checkout process and be on your way. It is only available at select stores in each park, but it can still help you checkout faster and with less stress…except at one specific location.
The "Problem" Store
While Merchandise Mobile Checkout can help you skip long checkout lines in many stores, there's one Magic Kingdom gift shop where you might NOT want to use Merchandise Mobile Checkout, or you might want to be very careful using it. We're talking about Star Traders in Tomorrowland.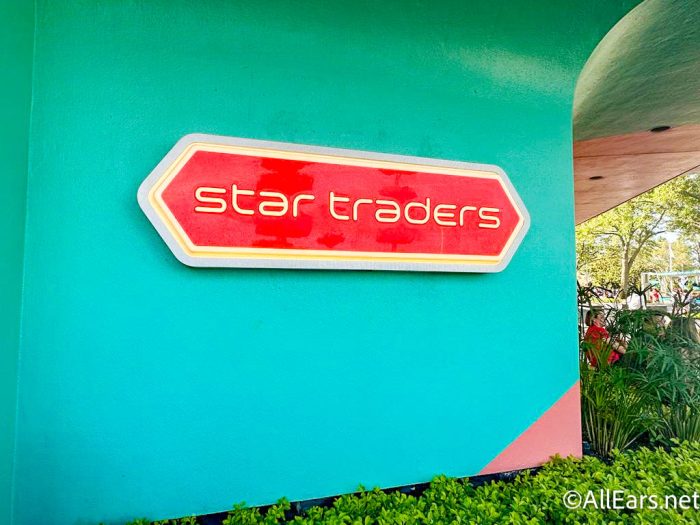 Merchandise Mobile Checkout itself (in terms of the feature in the My Disney Experience app) works fine here — there aren't technical issues to worry about or anything like that. Instead, the problem seems to be with the checkout process once you've paid for your purchase.
At other spots where Merchandise Mobile Checkout is offered (like the Emporium), you'll typically pay for your purchase and then find the designated Mobile Checkout area. There, you'll usually find a Cast Member who is able to scan or look at the QR code the app provides you once you've paid to verify your purchase. There may also be some shopping bags available so you can put your items into a convenient bag and be on your way. BUT at Star Traders, things aren't quite as easy.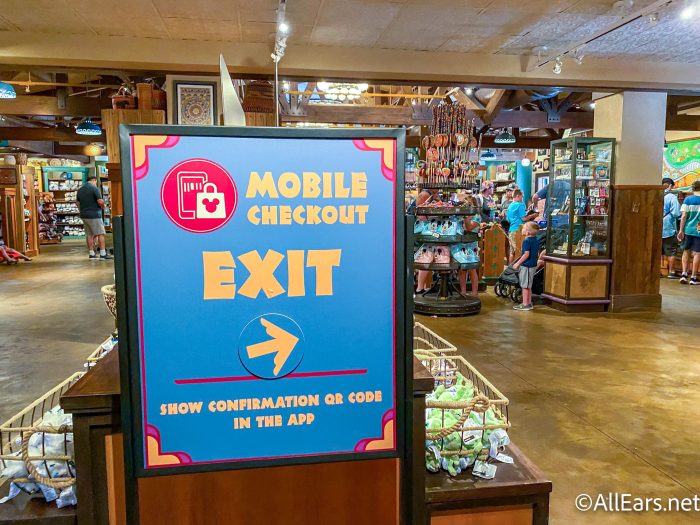 During one experience we had in late May, we used the system, paid for our purchase, and then went to one counter in the store to have the Cast Member check our QR code so we could leave. The Cast Member told us they couldn't do anything about Mobile Checkout at that counter, so we had to go to another counter in the store. There was one problem — that other counter had a REALLY long line. That kind of defeats the purpose of Mobile Checkout, right?
Luckily, in that instance, we happened to bump into a store manager who was able to take a look at our code and let us be on our merry way without having to wait in line — hooray!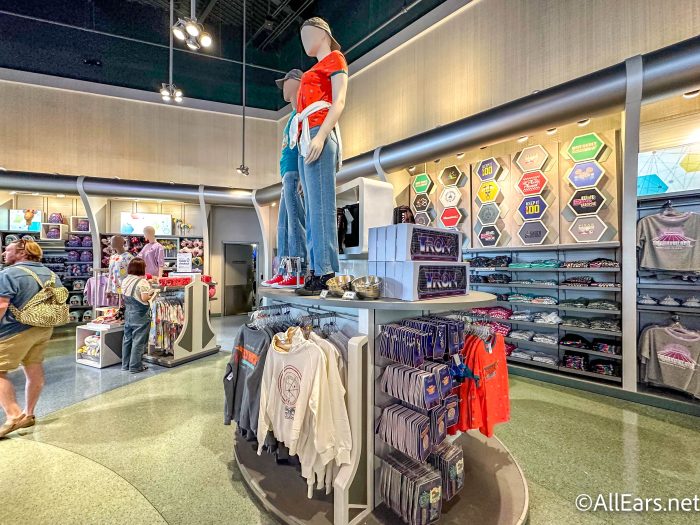 But things only get more complicated. One member of our team shared that they were in the store recently and the finalization process with Merchandise Mobile Checkout didn't seem to be clear. A guest they observed had placed an order, but there was no stand or Cast Member to assist them when trying to leave, as the one Cast Member in the store was at the checkout counter actively assisting guests.
We made another Merchandise Mobile Checkout purchase in early June and were met with some unfortunate results again. We bought a drink and paid through the My Disney Experience app, but again we found that there was no designated Mobile Checkout finalization area that would allow us to skip the regular checkout line.
Instead, we had to get in line for the specific register authorized to handle these situations so the Cast Member there could scan our code. And we had to wait in line behind other guests checking out.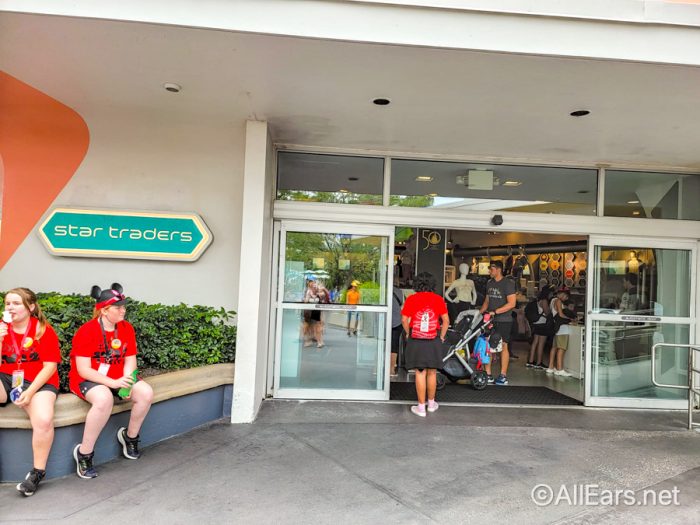 Unfortunately, Merchandise Mobile Checkout becomes significantly less useful if you still have to wait in a regular checkout line behind other guests who still need to pay.
The only real benefit of Merchandise Mobile Checkout in that instance is that it automatically applies certain discounts — like the Annual Passholder discount — without the need for you to pull out identification or proof of your Annual Pass at the checkout counter. But otherwise, it wouldn't really save you a whole lot of time.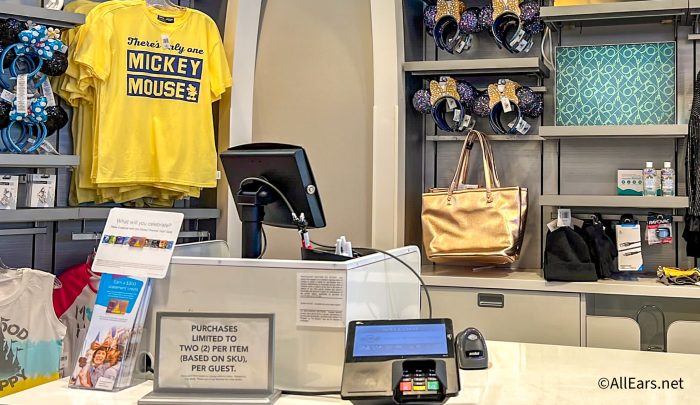 So if you're planning on using Merchandise Mobile Checkout in Disney World, consider using it at some of the other participating locations, which include Emporium and Tomorrowland Launch Depot in Magic Kingdom.
If you do happen to use Merchandise Mobile Checkout at Star Traders just know that you'll still have to wait in a checkout line with everyone else to ensure a Cast Member reviews your code. Of course, the process could change at this store in the future, so be on the lookout for updates!
How Merchandise Mobile Checkout Works
Not sure how Merchandise Mobile Checkout works? To find it, open up your My Disney Experience app and tap on the + sign at the bottom/center of the screen.
You'll then select "Merchandise Mobile Checkout" from the provided options.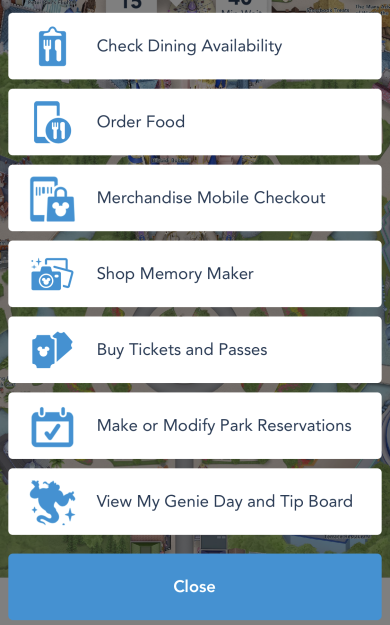 Next, pick a participating store from the list in Magic Kingdom, EPCOT…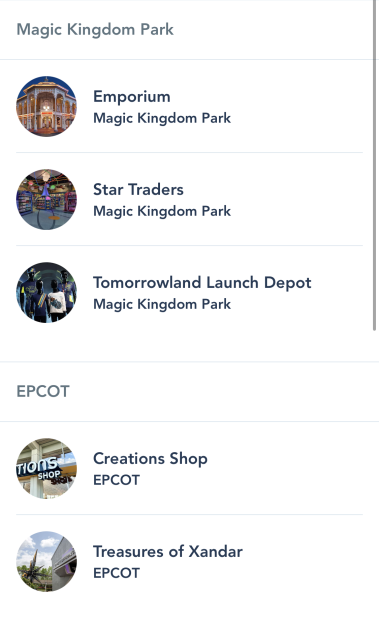 …Disney's Hollywood Studios, Disney's Animal Kingdom…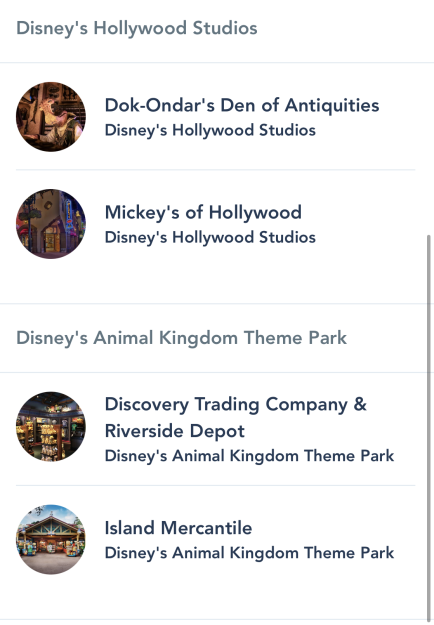 …and Disney Springs.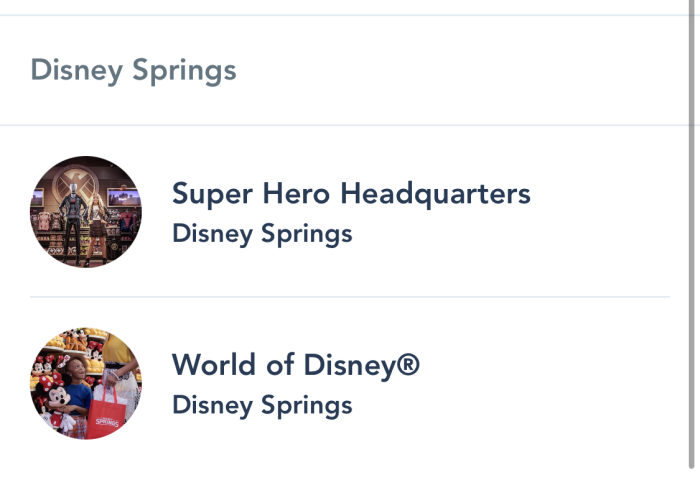 Then it's time to SHOP! As you find items you want, scan their barcodes into the app. Then you'll check out and pay in the app when you're finished, and show the QR code at the designated exit (in most places).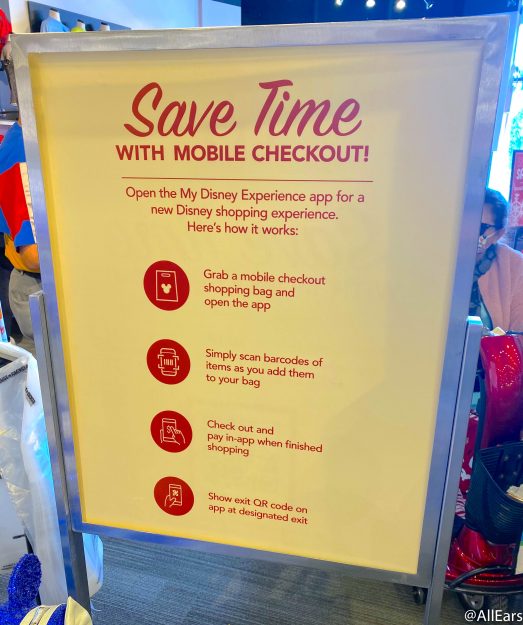 Would you use this system in Disney World? Have you experienced any issues with it? Tell us in the comments.
For more Disney news, see our updates below and stay tuned for the latest information.
 Are you a fan of merchandise mobile checkout? Tell us in the comments.