We get it — Disney World can be expensive.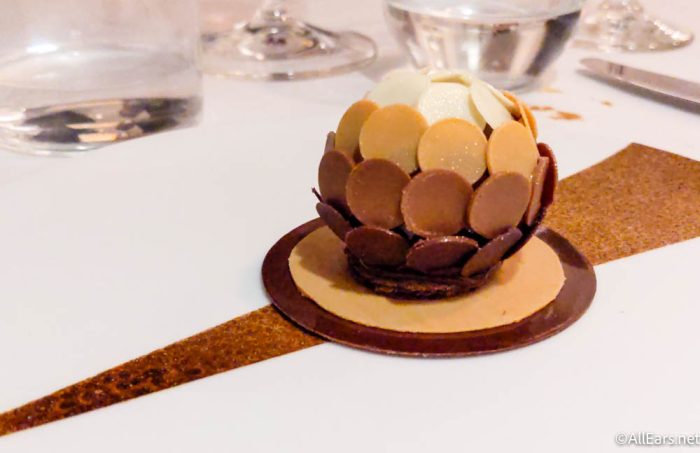 Not only do you have to pay for your hotel PLUS your park tickets, but you also need to think about how much to budget for food. Well, we asked AllEars readers exactly HOW much they usually budget for food, and we got answers at pretty much every price point.
The good news is that you can find Disney World meals to fit all kinds of budgets, so we'll also share some of our favorites while we see what YOU said.
Low Budget
According to Angie, she sets a relatively low budget per day: "My goal is $50 for me not including specialty drinks. I drink coffee for breakfast and I'm a snacks through the day type girl."
Chris budgets even lower than that: "I think we did like $25 last summer. We brought some snacks in our bags, ate breakfast before we came to the park, had one quick service meal, and one snack most days."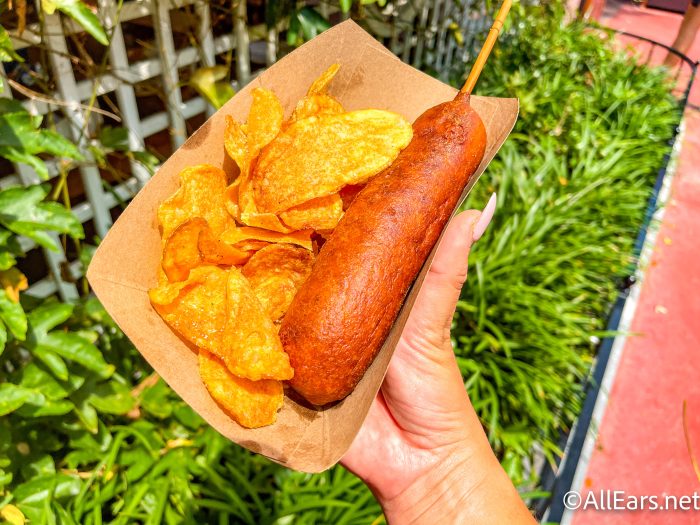 We have some restaurants that would be perfect for those who want to budget low for meals (around $14.99 or less per meal). Our absolute favorite budget meal comes from Satu'li Canteen at Disney's Animal Kingdom. You can get some seriously unique and pleasing meals here, including customizable bowls and Cheeseburger Pods.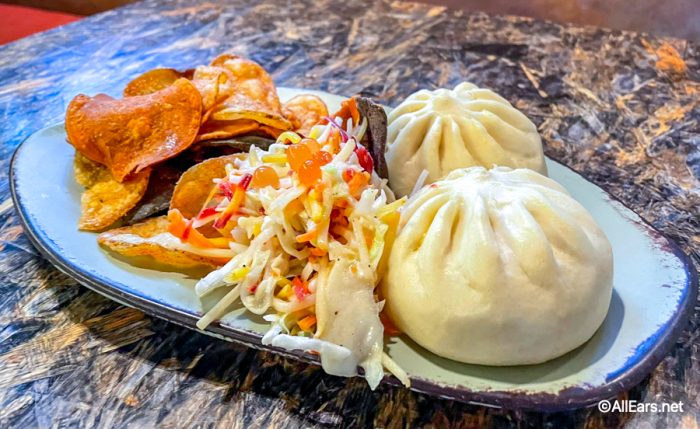 Other budget-friendly options in Disney World include ABC Commissary at Disney's Hollywood Studios,  Yorkshire County Fish Shop at EPCOT, Sleepy Hollow in Magic Kingdom, and Blaze Fast-Fire'd Pizza in Disney Springs.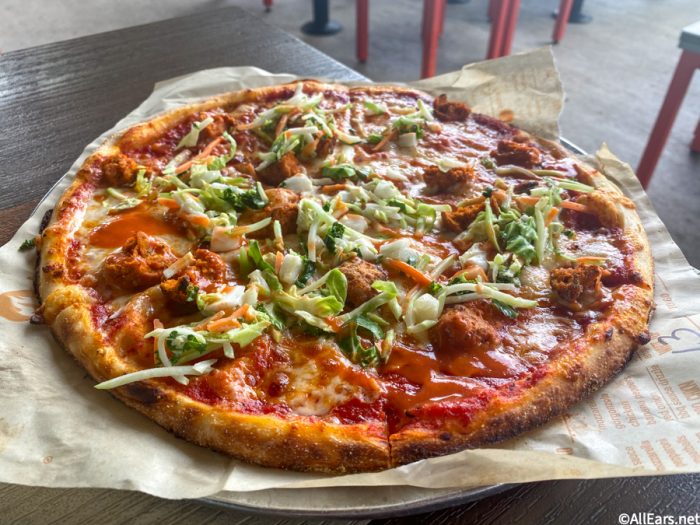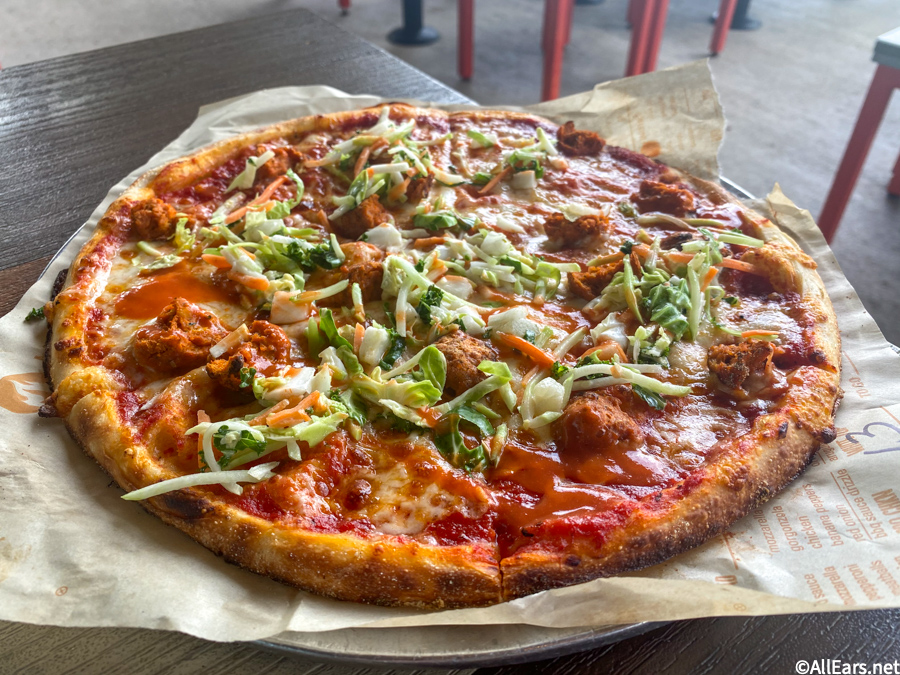 Kate said, "We do quick service with snacks/drinks through the day with one table service meal during the week. We spent $60/day per person in 2021 and have budgeted $65/day per person for our trip this year. This includes alcoholic beverages, too."
Mid-Budget
Some of our readers budget a little more for food in Disney World. Suzi answered, "I budget $100 a day per person. Sometimes we use it all, sometimes we don't."
Laura's answer was similar: "3 adults, about 100.00 a day per person plus a shopping trip for quick breakfast items, snacks and drinks."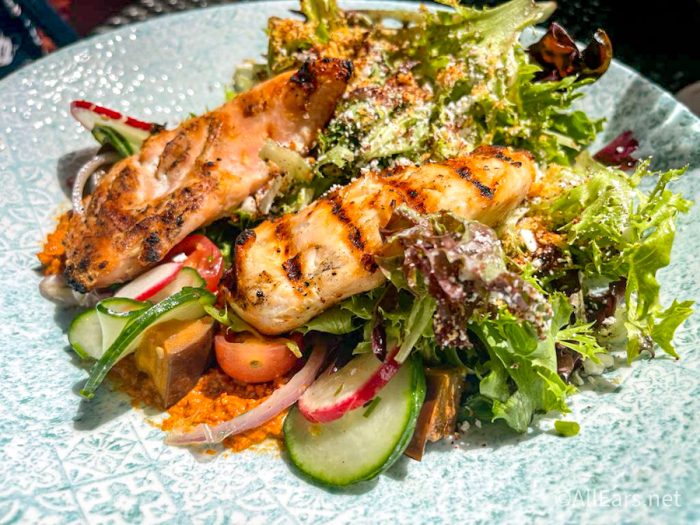 Daniel said, "I travel solo and I figure $100/day. That $100 covers both food and tips. I don't eat breakfast so I can keep within that budget."
When it comes to a mid-budget (around $15 to $35 per meal), we're going to recommend a favorite of ours, Skipper Canteen in Magic Kingdom. This restaurant offers some great mid-budget and unique options like the Perkins Thai Noodles, but it also has an AMAZING atmosphere — be sure to wander around and look for all the Jungle Cruise-inspired details.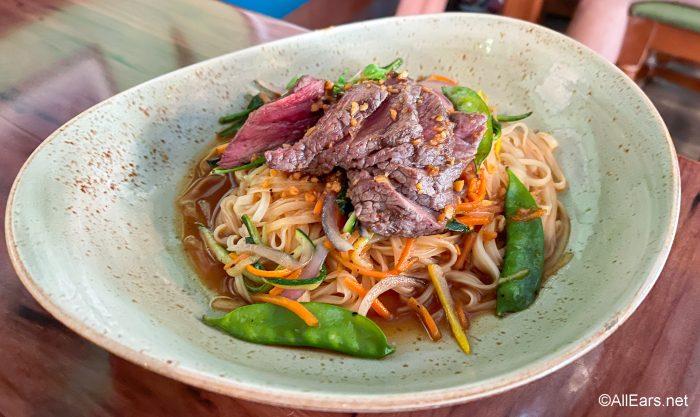 Other mid-budget options we love include Nomad Lounge at Animal Kingdom, 50s Prime Time Cafe in Hollywood Studios (plus, this place is just FUN), Teppan Edo in EPCOT, and  Chef Art Smith's Homecomin' in Disney Springs.
Mid-High Budget
Some of you go into Disney World with a little bit MORE of a budget for food. Jackie said, "I budget $150/pp/day – we like to do 1 sit down meal per day. And I like grown up beverages."
Angie answered, "125 per person," while Douglas answered, "$500 a day family of 4."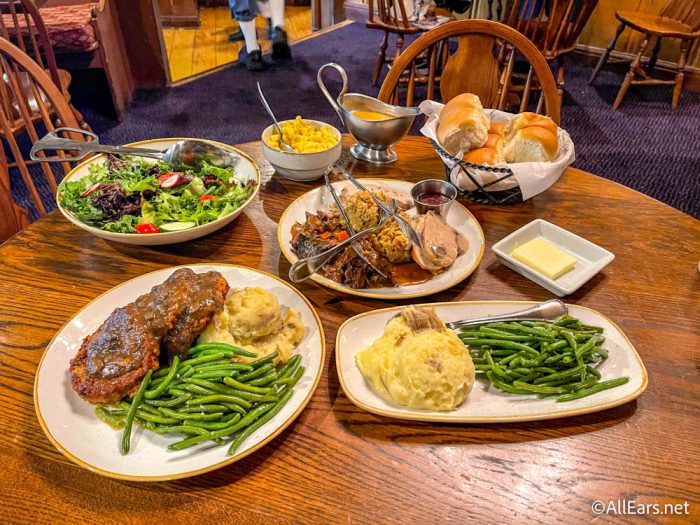 We'll recommend our favorite spot in Disney Springs for those with a mid-high budget (around $35 to $60 per day per person). Hit up Wine Bar George to taste some new wines (the drink selection is MASSIVE) and eat some delicious small plates and entrees. Don't pass up those Crispy Mac & Cheese Bites!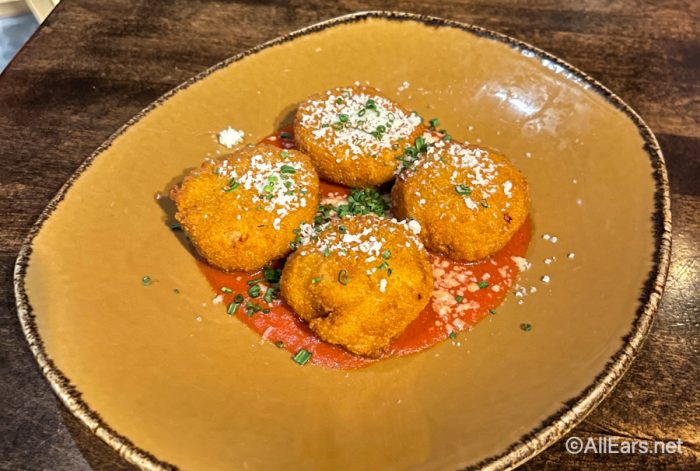 Some other restaurants we love in this price range include Tiffins in Animal Kingdom, Hollywood Brown Derby in Hollywood Studios, Garden Grill Restaurant in EPCOT, and Liberty Tree Tavern in Magic Kingdom.
High Budget
Many of our readers set higher budgets for food. Chris said, "300 a person..rare days we spend it all but it's there if we need it.. we usually bring a good amount home but I'm not interested in worrying if I can eat somewhere if I want to.."
For those on a high budget, we're going to recommend something like Be Our Guest in Magic Kingdom — yes, the food might not offer that WOW factor, but this is somewhere you want to go at least once for theming alone.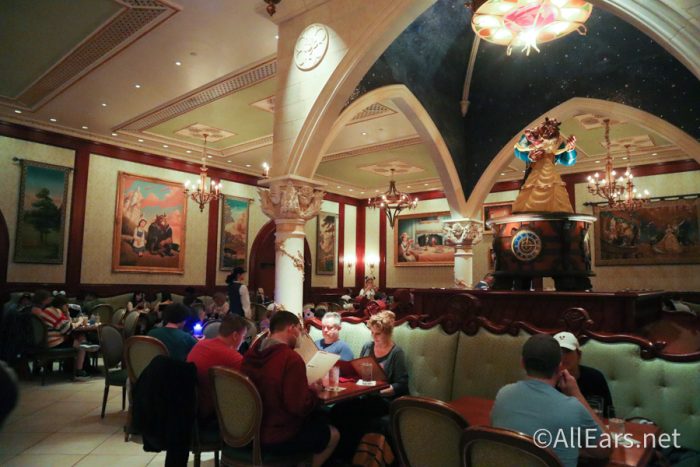 We'd also say the same about Cinderella's Royal Table — you can meet the princesses and DINE inside Cinderella Castle.
No Budget
For some readers, money is no object when it comes to Disney food. Missy answered, "No budget. It's always a splurge for our family of 7!"
Don agreed, "No budgeting for us. Vacation splurge. We do bring snacks and breakfast in the villa."
Harmony explains why, "There is no budget for us at disney. I lose all self-control." (We can honestly say "same.") For those who really have no budget, you have a few options. First, Takumi Tei in EPCOT offers up pricey Japanese food and features a multi-course menu.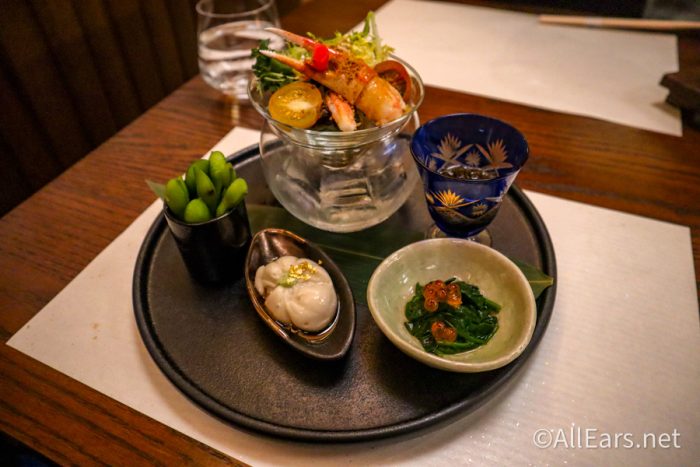 However, if you want to just have a YOLO meal, head to Victoria & Albert's at Disney's Grand Floridian Resort & Spa. Here, a 7-course menu will start at around $295 per person. Or you can get 10 courses for $375 per person. Or go ALL out with the Chef's Table experience, which starts at $425 per person. The sky is the limit!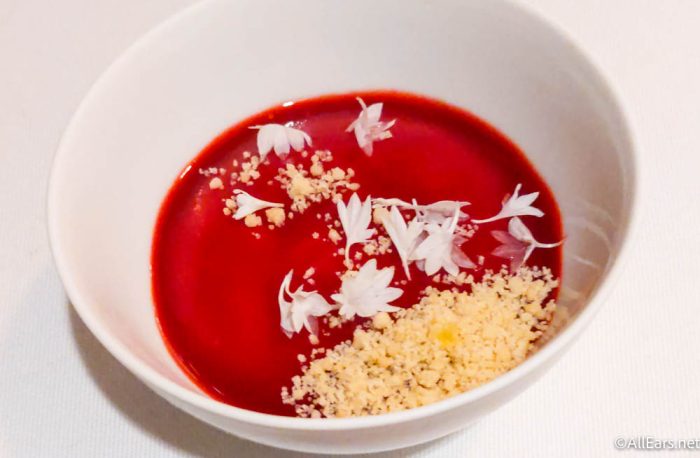 Victoria & Albert's is one of the most prestigious restaurants in the Southeast with all kinds of awards, including the AAA Five Diamond Award, Forbes Travel Guide Five-Star Award, and more. This is THE Disney World restaurant everyone should have on their bucket list.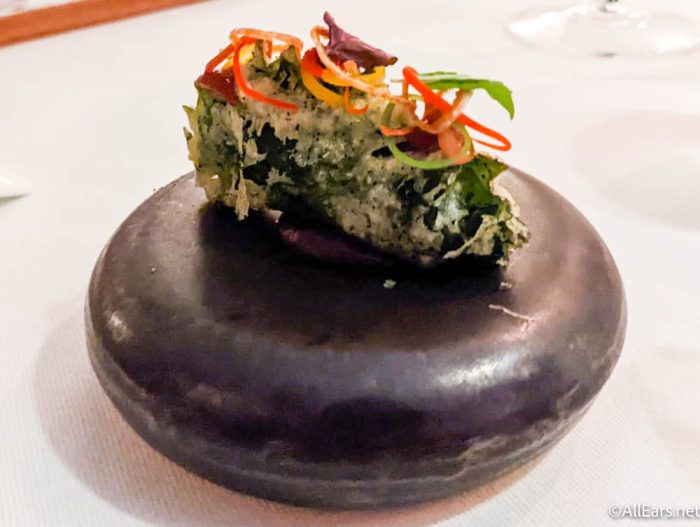 See? There really is a place to eat for pretty much every budget in Disney World! If you're looking for even more details about dining in Disney World, please keep checking back with AllEars for more. In the meantime, you can check out all our reader reviews of Disney World restaurants, as well as check out menus.
Join the AllEars.net Newsletter to stay on top of ALL the breaking Disney News! You'll also get access to AllEars tips, reviews, trivia, and MORE! Click here to Subscribe!

What kind of budget do you set for food in Disney World? Let us know in the comments!