TRON Lightcycle / Run is officially open in Disney World, but that's not all!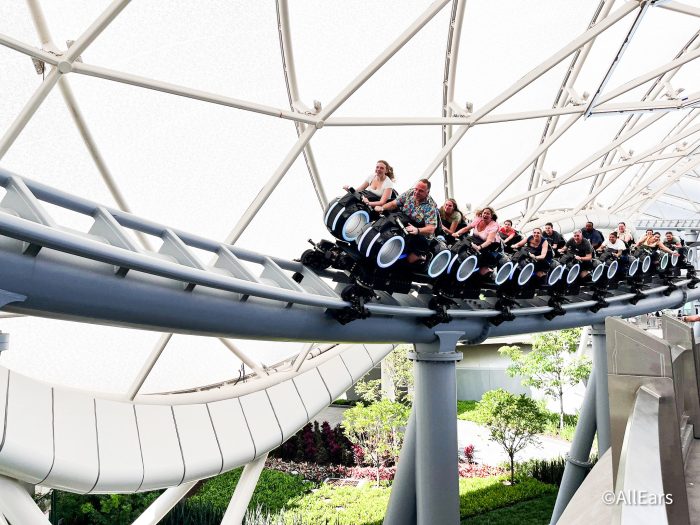 There's a whole other TRON experience in Magic Kingdom that you may not even know about. But it's time to book those reservations because the TRON Identity Program is now open!
This new experience is found inside the Tomorrowland Launch Depot. What does it allow you to do, you may ask? Oh, you know, just create your own action figure!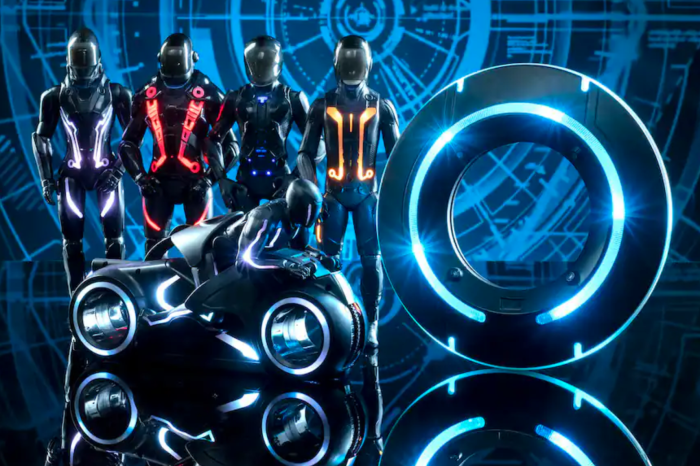 During this experience, you'll create a Program (the action figure) and customize it to both look and sound like you by scanning your face and recording six lines of dialogue! You'll also get an identity chip, which you can use on other TRON merchandise to "re-program" them and interact with your action figure.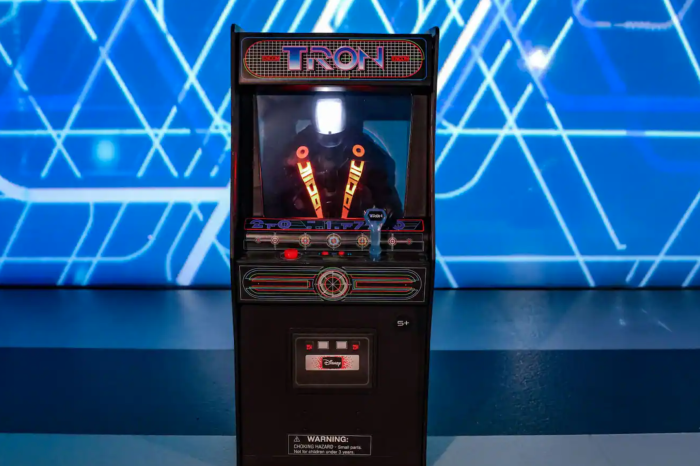 We've been interested to find out how this new experience works ever since it was announced, and now we have the chance to try it out for ourselves! Let's go!
We're becoming digitized into the TRON Identity Program in Magic Kingdom! Come check it out with us! pic.twitter.com/wL12zErMcr

— AllEars.Net (@AllEarsNet) April 5, 2023
The Tomorrowland Launch Depot is the newly renamed Tomorrowland Light & Power Co. AKA, the gift shop at the exit of Space Mountain.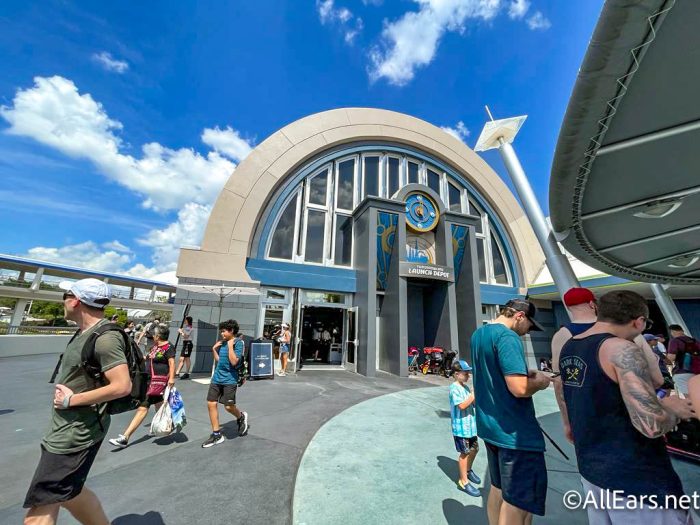 Once we stepped inside and checked in for our reservation, we had a Cast Member explain to us how the process works. Inside the customization chamber, you'll go through a few different steps to create your own action figure. There's the helmet selection, the body configuration, the team color, and the command input.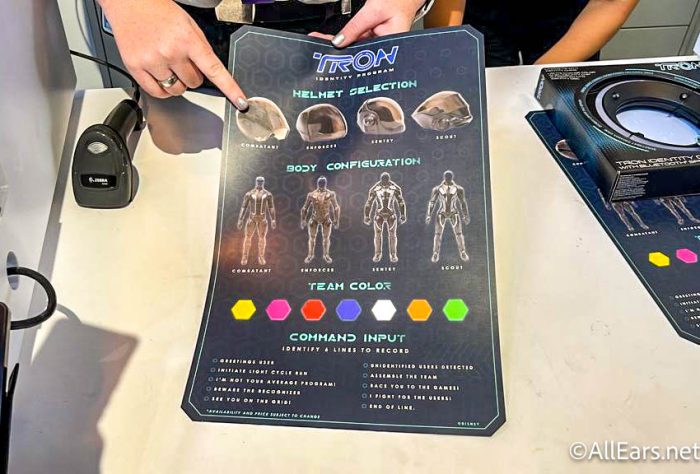 We were also shown various add-on options that can be purchased to work with your Program (action figure).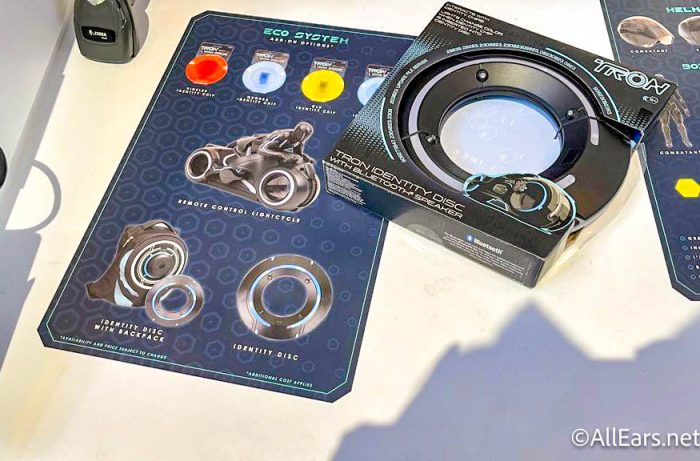 After that, it's time to get your key card and head to the customization room! You'll need to scan your card at the kiosk to begin.
The first step is scanning in with the User Key card provided at the experience. Access granted! ✅ pic.twitter.com/yIqVhvIzBe

— AllEars.Net (@AllEarsNet) April 5, 2023
Next up, we've got to get our reference shots!
We're ready for our closeup 📸 The next step is capturing a few reference pictures to customize the figure to look like you! And don't stress about taking too long — there's no time limit to get that perfect shot! pic.twitter.com/tDtUy6CNg7

— AllEars.Net (@AllEarsNet) April 5, 2023
There's no time limit to capture the perfect photos. Keep in mind that these will be used to make your Program look like you.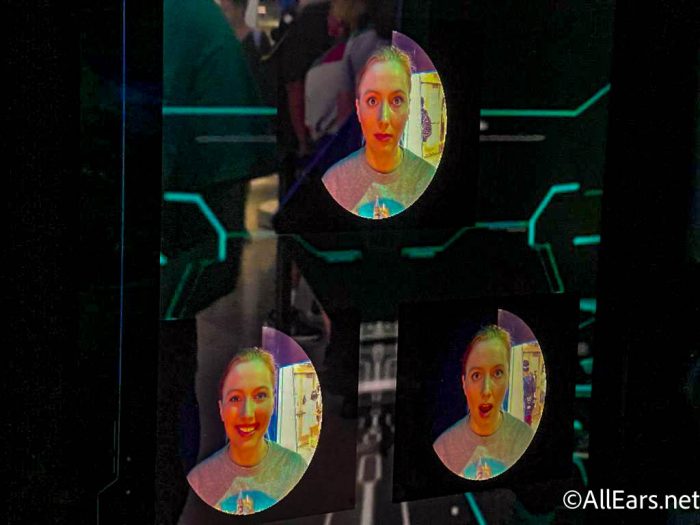 Now on to the various choices! First up is the helmet. There are four designs to pick from.
Now it's time to select our helmet! Which one of the four would you go with? ⬇️ pic.twitter.com/RMAGxr53xj

— AllEars.Net (@AllEarsNet) April 5, 2023
Then we choose a body configuration. There are multiple types and you can pick the one that most resembles your real-life body type or go for something different entirely.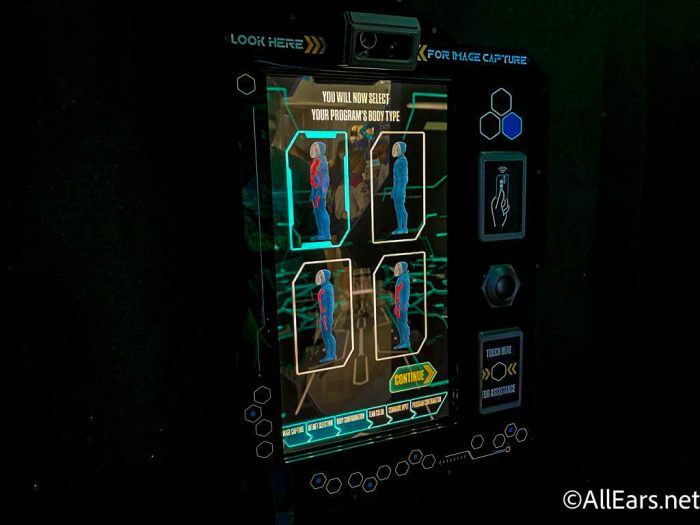 Of course, we've got to decide which color team we're on, too!
And finally, it's time to record our "command input." There is a list of phrases to choose from.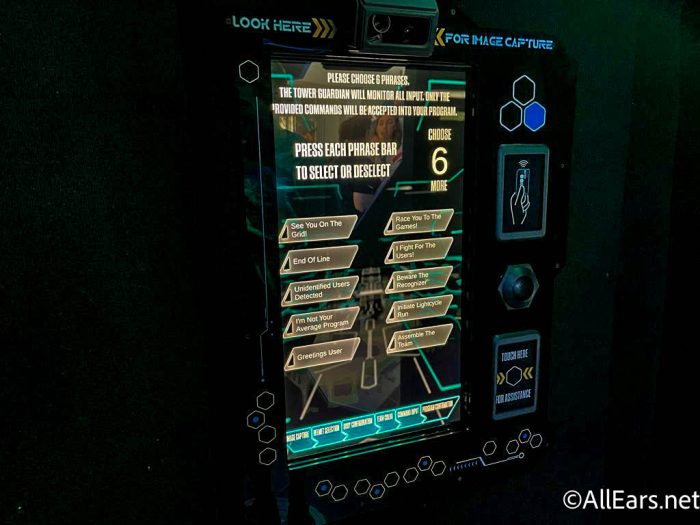 Here's what it's like to record your phrases.
Here's what it's like to record the phrases you chose. You can get a lot of personality into just a few words making it really fun to customize your recording! pic.twitter.com/iRxO2bi9Jp

— AllEars.Net (@AllEarsNet) April 5, 2023
Once all the steps are complete, your Program will be "digitized." We're so excited!
And that's it! Our program is now being digitized! Stay tuned to see how the figure turns out! pic.twitter.com/w45GYiZnAw

— AllEars.Net (@AllEarsNet) April 5, 2023
When it's ready, you can come back with your User key card to pick it up.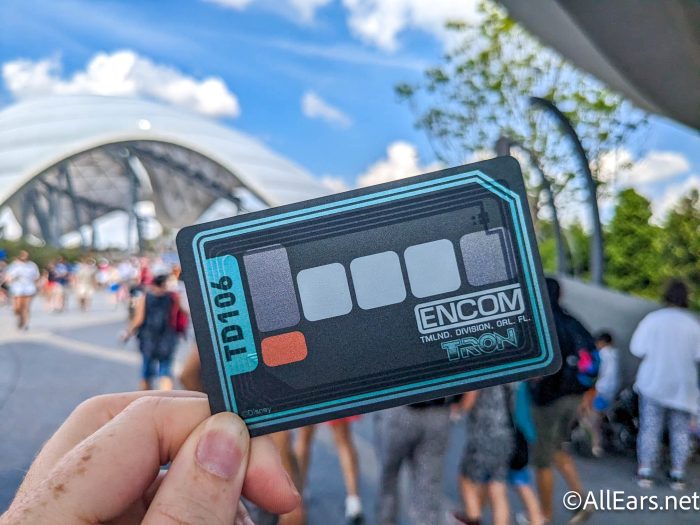 It'll take about 20 minutes to customize your action figure. Disney has said that you will have to wait another 60 minutes to pick it up, but when we did this experience we initially checked back after around 2 hours and our figure wasn't ready yet. So be sure to give yourself more than enough time to be in the park and wait for your figure to be ready.
This experience is recommended for guests ages 14 and up, and it'll cost you $89.99 per figure, plus tax.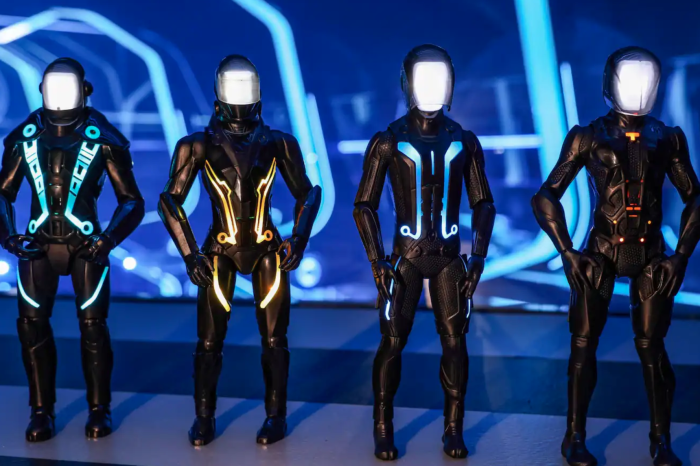 You are allowed to bring someone with you to watch this customization experience happen, but they won't be able to participate in building the actual action figure.
We kept checking back for our figure to be ready and it ended up taking about 3 hours instead of the 60 minutes we were originally told.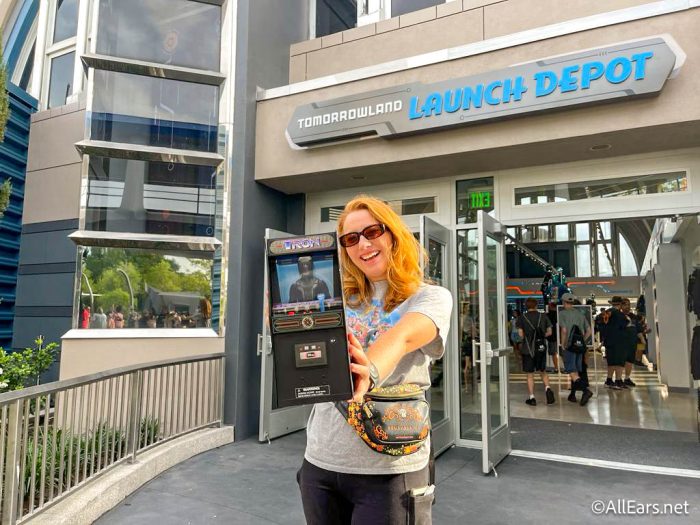 So is it worth the cost? Well, that's up to you! It's comparable to building a lightsaber at Savi's Workshop or a droid at Droid Depot, and it's cheaper than both of those experiences. Plus, you get an action figure that looks just like you and it doesn't take up too much time in the day. We thought it was a really cool experience, and we're interested to hear what our readers think!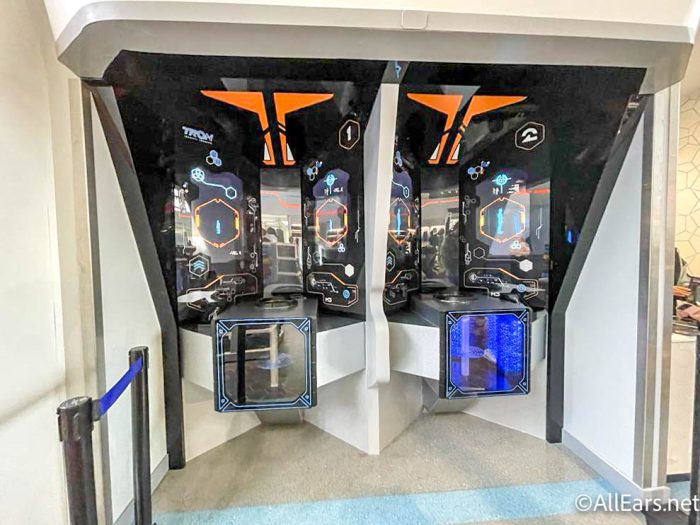 There's a look at what it's like to pick up your figure.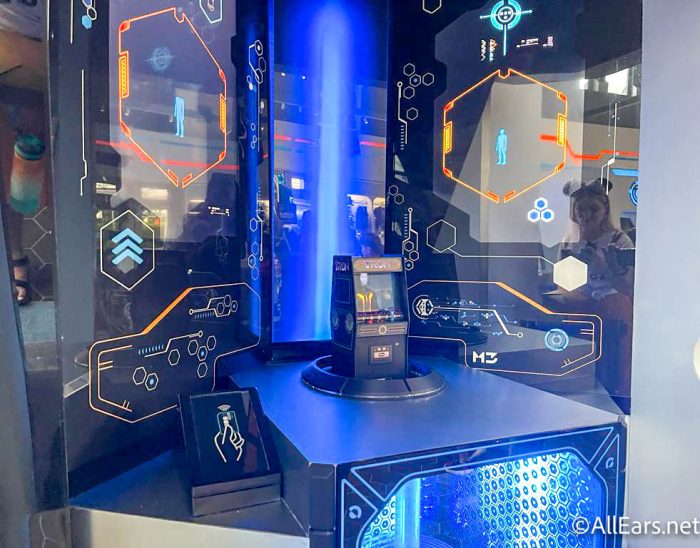 And here's a closer look — wow, that Program's face looks familiar!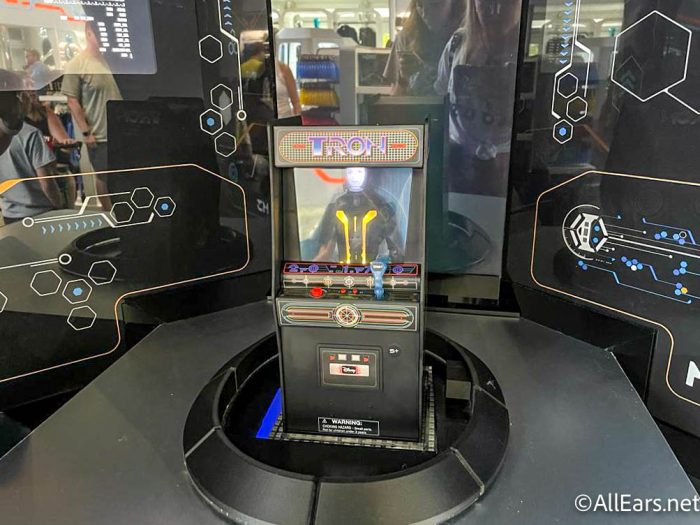 The box design is really fun because it looks like the TRON arcade game and has all kinds of cute details.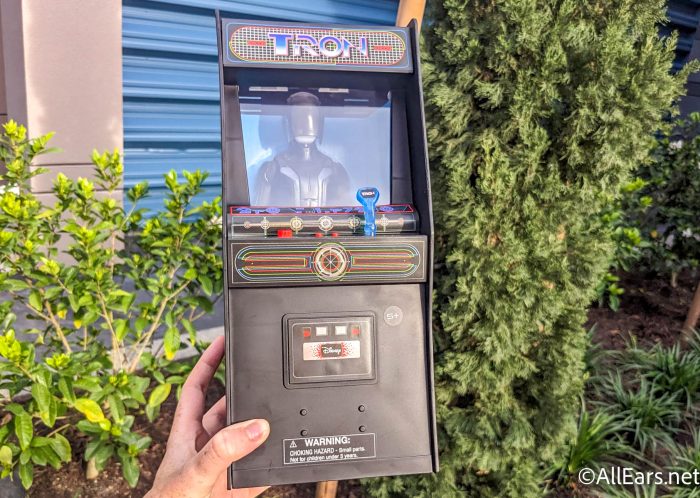 You'll also find a TRON design on the box…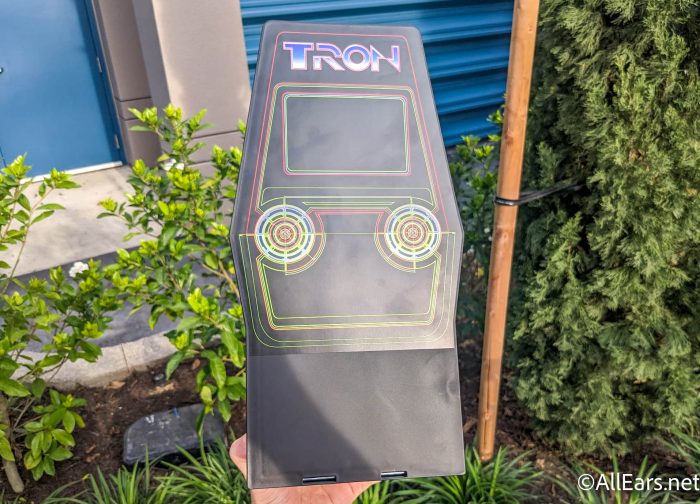 …and some details and instructions.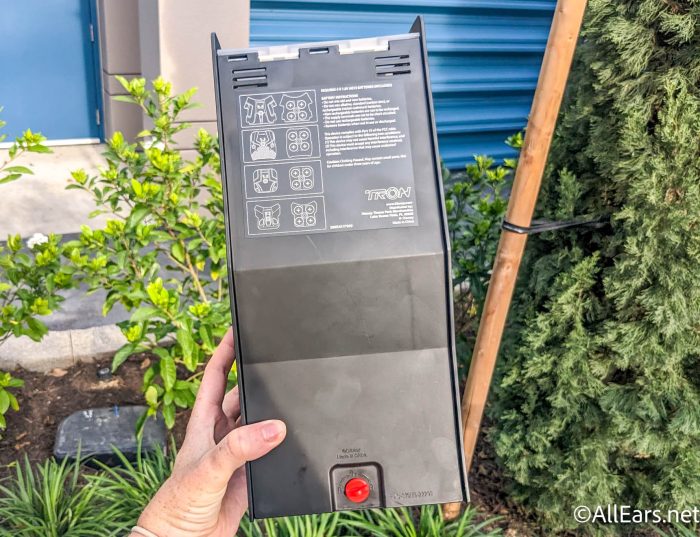 We'll keep you updated with any more news about this experience, as well as other offerings in Disney World. Stay tuned to AllEars!
Are you planning to try this new experience? Tell us in the comments below!