Peanut butter and jelly. Macaroni and cheese. Mickey and Minnie. Some things just make sense together.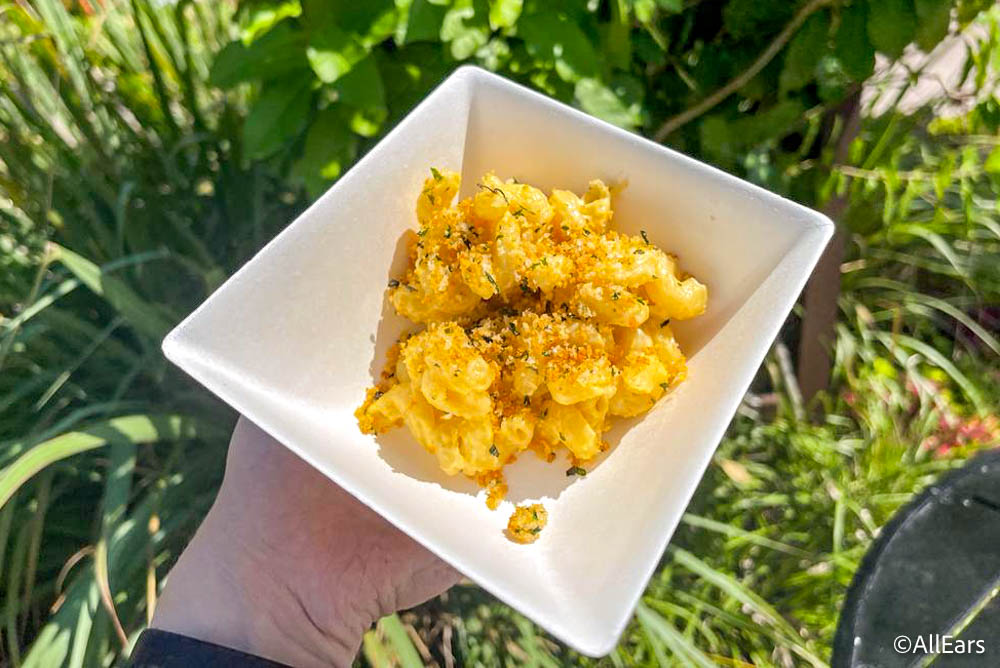 And if you're a fan of the unlikely duo of chicken and waffles, there are THREE new reasons you might want to head to Disney's Hollywood Studios. Just when we thought we'd seen it all, this new snack might take the top spot!
There are plenty of places to grab a quick bite to eat at Hollywood Studios, like Docking Bay 7 or Woody's Lunchbox. But over at Fairfax Fare, you'll find some exciting new menu items beginning November 29th!
Chicken and Waffle Bowls are coming to Fairfax Fare — and they look absolutely delicious.
Disney shared in a comment that one of the bowls will be a Plant-Based Soba Noodle Bowl, but we'll have to wait and see what the other bowls are.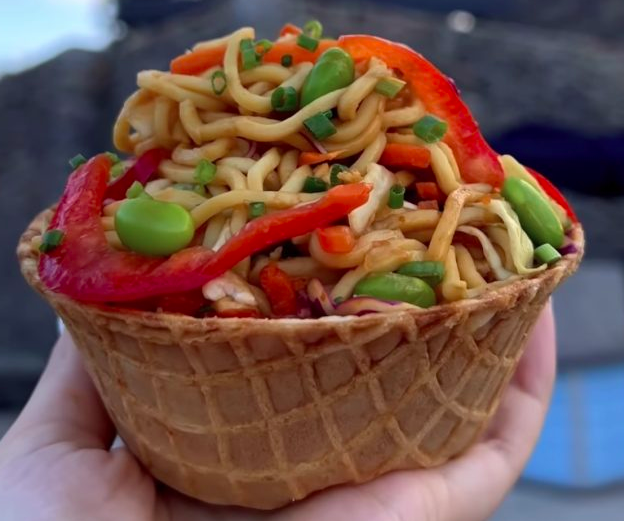 It looks like there might be some hot chicken and mashed potatoes…
…and another bowl that looks like it has slaw on top.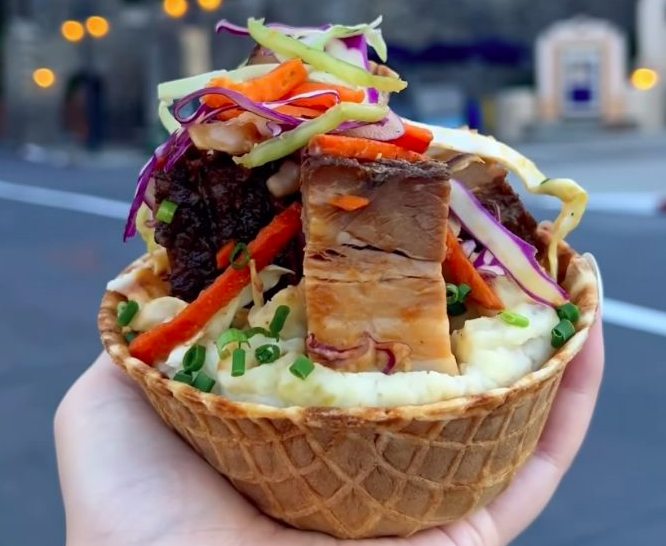 Although the post mentions three new items, there appear to be four in the video. Each new item is served in a waffle bowl, though!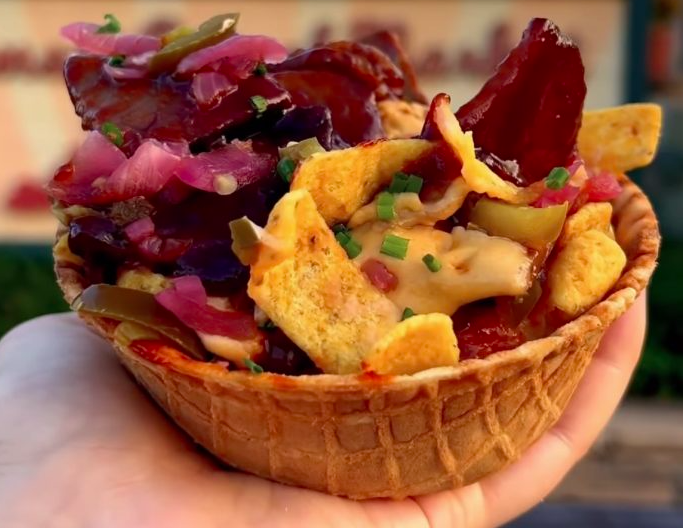 It's usually gourmet hot dogs on the menu over here, so we're excited to see if these new Chicken and Waffle Bowls are worth a visit. Head on over to Fairfax Fare starting November 29th to check these out!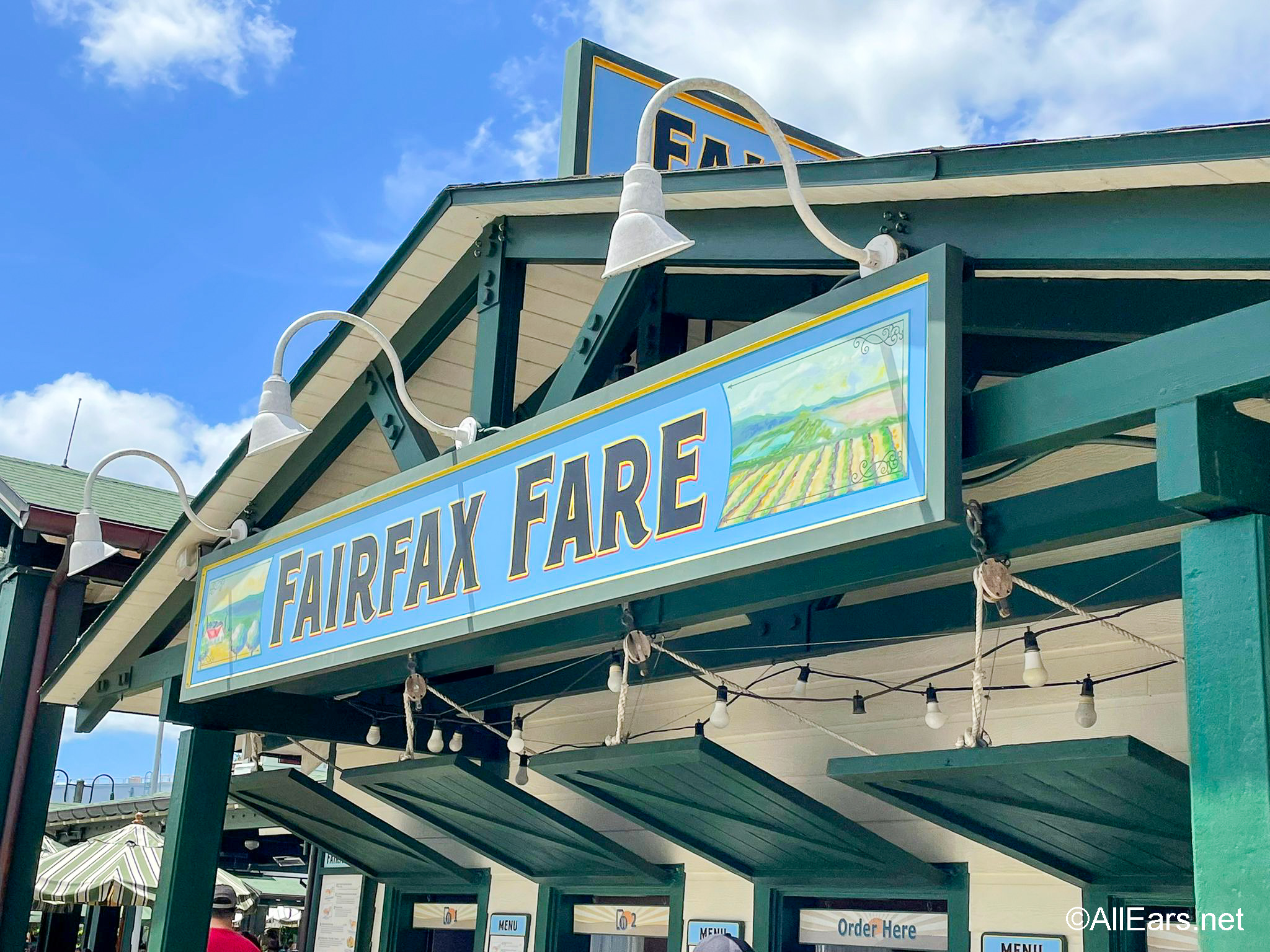 For more Disney World quick-service dining info, check out the best quick-service spots in the parks here and you can see our ranking of ALL the restaurants in Hollywood Studios here.
Stay tuned for the latest Disney World dining news and more!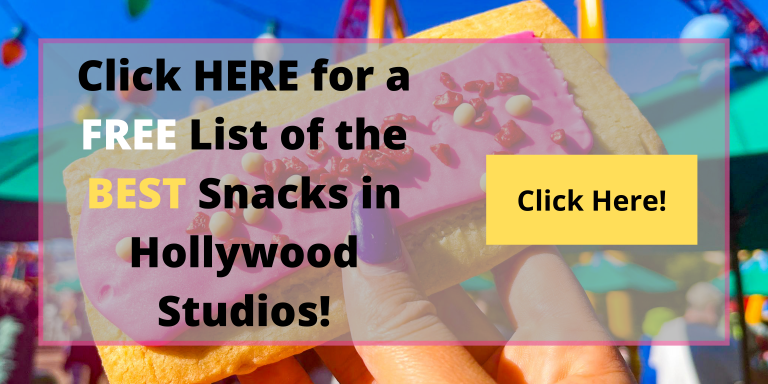 Will you be trying these new menu items? Let us know in the comments!