PULL OUR YOUR PEPPERMINT MOCHAS, THE TIME HAS ARRIVED. 🎄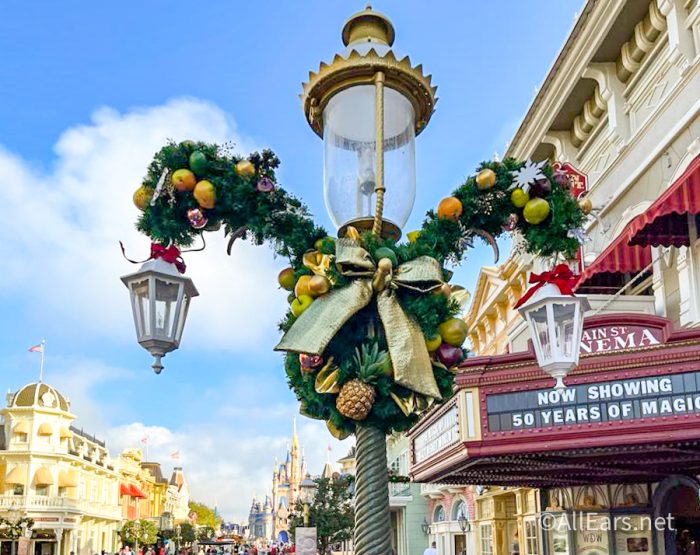 Holiday merchandise has been available for quite some time (online), but holiday decorations are officially starting to arrive in the parks and recently Magic Kingdom got a bit of a holiday makeover. Now, an iconic part of the holiday season has arrived in the Most Magical Plae on Earth!
This is NOT a drill. The GIANT Christmas tree has arrived in Magic Kingdom!
The tree is something you seriously cannot miss. It's located right at the center of Town Square when you walk into the Magic Kingdom and go underneath the Walt Disney World Railroad station.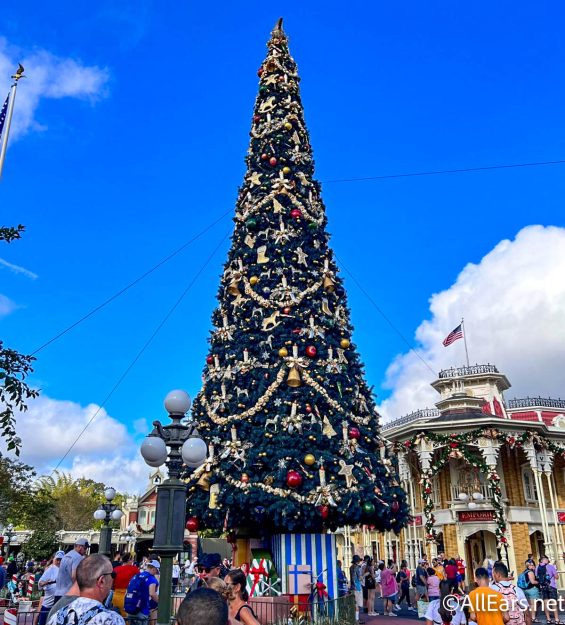 The tree is covered in all kinds of decorations. At the base of the tree, you'll find some presents. And then moving up to the tree itself, you'll see it is covered in ornaments and decorations with mostly gold and white colors. There are occasional pops of red, green, and blue as well. We especially love all the candle designs throughout it — it gives it such a classic Christmas look.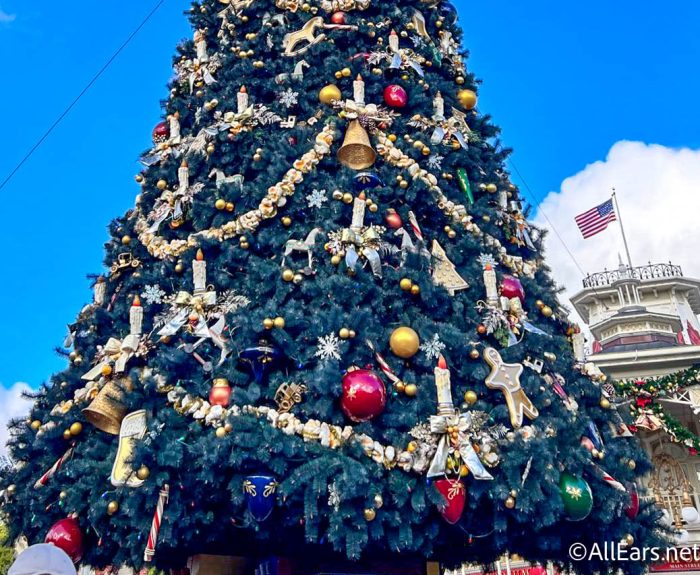 Here's another look at this beauty.
THE TREE IS HERE 🙌🎄

📍 Magic Kingdom pic.twitter.com/tw6IcnaCJy

— AllEars.Net (@AllEarsNet) November 2, 2022
At the top of the tree, you'll find even more decorations. Could you imagine getting a look at Magic Kingdom from the top of this thing?!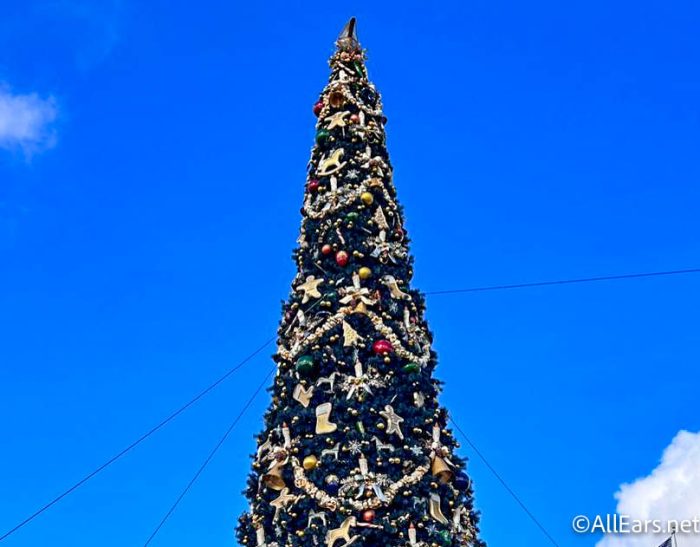 So, basically, it's the holiday season now in Disney World!
The tree! The music! Main Street U.S.A.! Christmas has truly begun as more decorations are popping up in Magic Kingdom! 🎄❤️ pic.twitter.com/02vSI771AX

— AllEars.Net (@AllEarsNet) November 2, 2022
As you look down Main Street, U.S.A. you'll also see the iconic holiday wreaths lining both sides with those candle designs all down the street.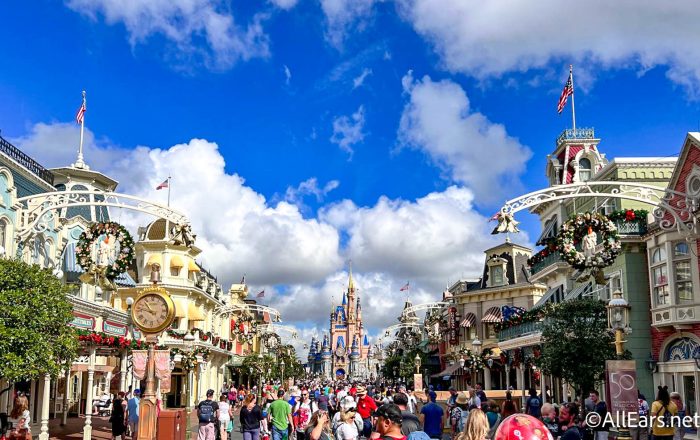 But the fun doesn't end on Main Street, U.S.A. In Tomorrowland, you'll find some festive holiday trees and decorations too! We'll keep an eye out for more holiday decorations throughout the parks.
Things are getting festive over in Tomorrowland! ✨ pic.twitter.com/S4tp7l9sdD

— AllEars.Net (@AllEarsNet) November 2, 2022
For more details on the holiday season, check out our posts below!
And stay tuned for more Disney news!
Are you a fan of this Disney World tree? Tell us in the comments!