DISCLOSURE: This post may contain affiliate links, meaning when you click the links and make a purchase, we receive a commission.
We've seen this "freezer dress" popping up everywhere online. With all our visits to Disney, it definitely caught our attention.

We consider ourselves pretty well versed on what we should bring to the parks to stay safe when it's hot. Usually our clothes make us hotter … so what about this dress is different?
This dress by Columbia is actually called the "Freezer Dress" and can be found both on their website as well as on Amazon. At first glance, it looks like a normal active dress. Let's take a closer look!
Staying cool and safe while spending long hours outside in the heat is no joke. Columbia often uses their signature wicking fabric in their clothing, which pulls moisture away from the body. This dress is no exception. But what makes it different from the typical moisture wicking clothing is the combination of other cooling technology!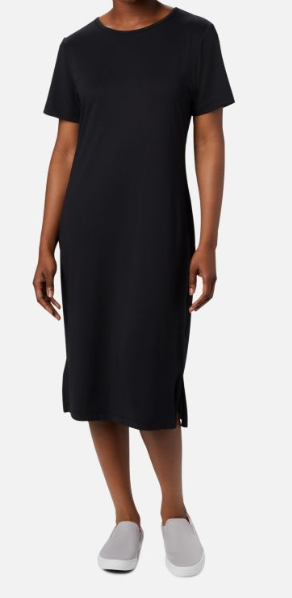 This dress offers sun shading with UPF 50 protection that blocks both UVA and UVB rays. When you combine this with your usual sunscreen, your skin will be extra protected against harmful sun damage that can occur in any weather.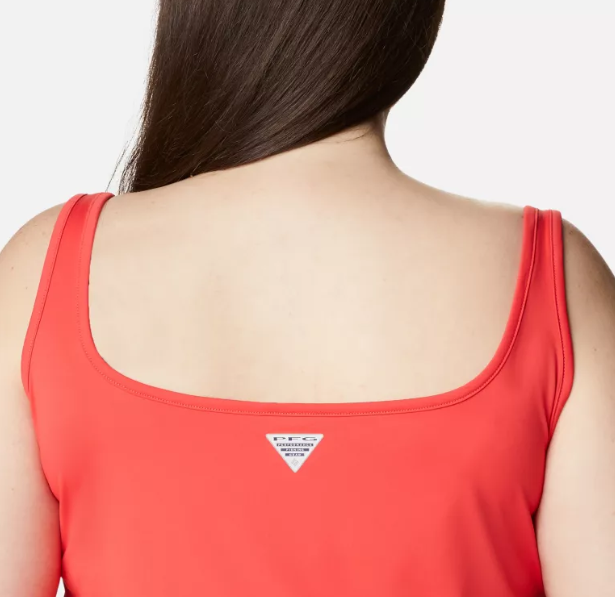 Along with wicking fabric and sun protection, Columbia has included Omni-Freeze fabric in this design. Omni-Freeze is a specialty fabric that transfers heat away from your body, keeping you cooler. The heat your body generates gets dispersed while wearing this fabric, and the active fit creates a nice silhouette while still allowing for movement.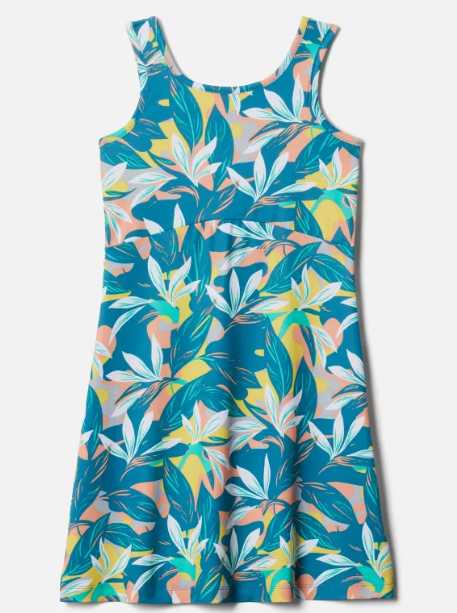 The fabric is stretchy and has a good amount of give. It comes in a variety of sizes, colors, and styles. If you're looking for more coverage, opt for the maxi dress version. For those who prefer a more open fit, the Freezer III (the first and second dresses pictured) is a tank dress with a hem that hits right around the knees. They even have kids' sizes! No matter whether you prefer solids or prints, brights or neutrals, there is a design for you!
Amazon reviewers really love this dress and confirm it actually does cool you down! Some have said it's their favorite thing to wear during the summer, and that it keeps them cool and comfortable even on the hottest of days. Check out the Freezer III on Amazon and browse Columbia's site to view the entire Freezer line!
If you're looking for more tips to stay safe while outside in the Florida heat, check out our article on sun safety.
Headed to the parks soon? Check out our ranking of Magic Kingdom rides so you have the best trip possible!