Disney World just introduced MagicBand+, the new version of MagicBand that has more features and can let you interact with more around the parks.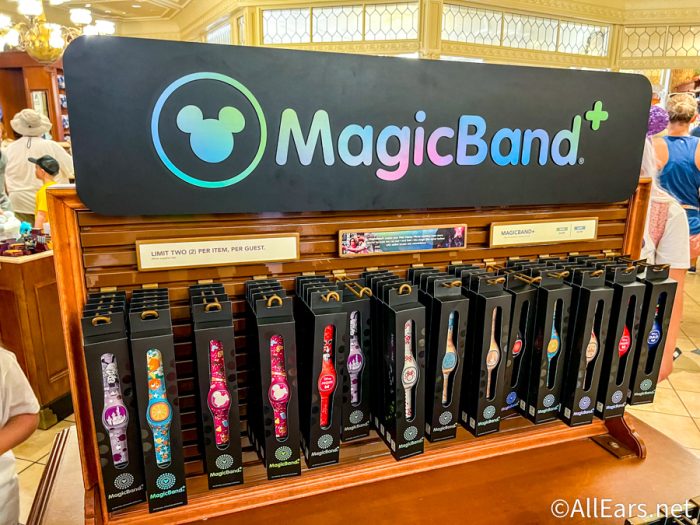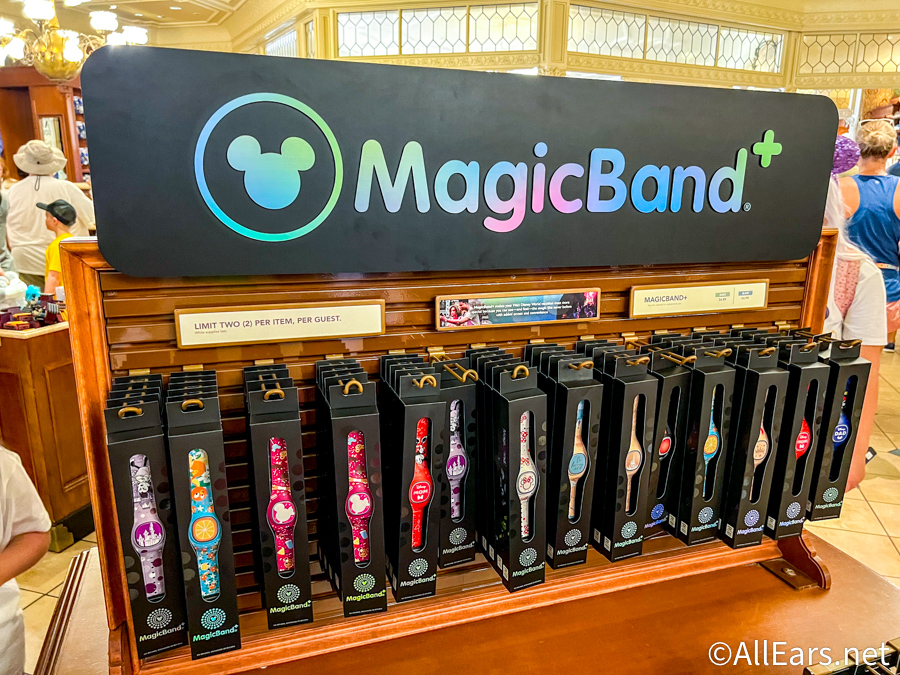 There are a ton of different designs available in the parks and online, as well as some discounted designs for people with upcoming trips to Disney World. And now, online MagicBand+ discounts are available for select Annual Passholders!
If you're a Disney World Annual Passholder with an upcoming Park Pass Reservation, you might be able to order MagicBand+ online for a special pre-arrival price through My Disney Experience. Disney has indicated that Annual Passholders are eligible 6 or more days before their Park Pass Reservation to get the discount, so you can check now to see if you qualify!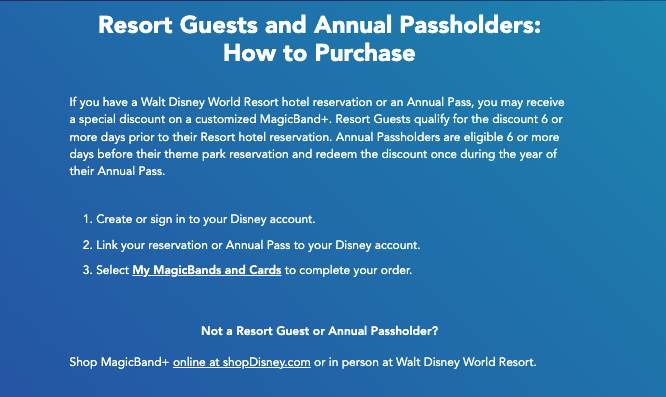 The prices for the plain MagicBand+ designs that are $34.99 regularly are discounted to $24.99 for pre-arrival, and the designs that are normally $44.99 are discounted to $34.99 fo pre-arrival.
Let's take a look at the designs available! We have some like the Pride band and the band with the Partners Statue of Walt and Mickey…

…a Stitch band and a Star Wars band…

…a Monsters University band and a Minnie Mouse band…
…a band for Dad and an Orange Bird band…

…a band featuring the Disney Princesses and a Toy Story band…

…an Up House band and a Grump band…

…and a fireworks band and a Disney Parks Food band!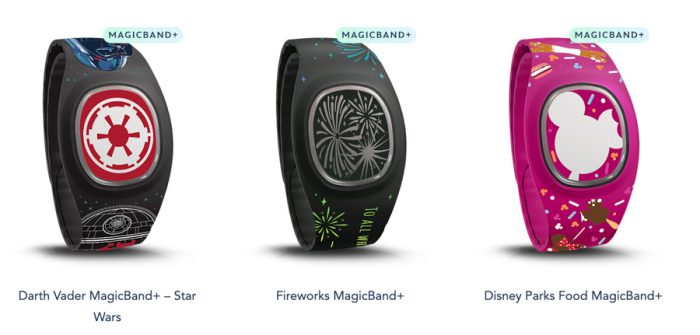 So, there are a LOT of options to choose from! If you have an upcoming trip to Disney World, you can check out these discounted MagicBand+ options by either going to your upcoming hotel reservation online (if you have one!) and clicking the "choose MagicBands" or going through the My Disney Experience website and visiting the My MagicBands and Cards page.
Note that when we tried to access "my MagicBands" in the My Disney Experience app, it didn't take us to where we could buy new MagicBands, but instead just showed us the bands we already have.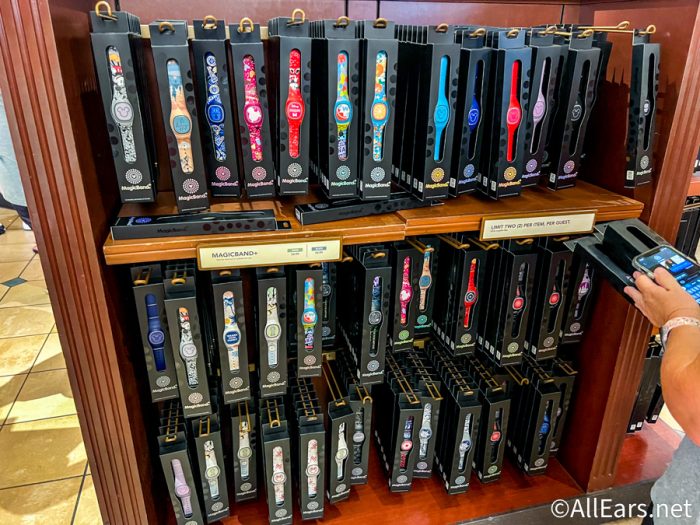 Also, we had previously seen that you could buy MagicBand+ if you have an upcoming Disney World hotel reservation, but now, with the Annual Passholder option, we see that you can actually buy more bands with that same discount.
Stay tuned to All Ears for more Disney World news and updates!
Will you be buying a new MagicBand+? Tell us in the comments!