DISCLOSURE: This post may contain affiliate links, meaning when you click the links and make a purchase, we receive a commission.
We've seen some interesting Minnie ears over the years.
We've seen fuzzy Ewok ears, cumbersome Mighty Thor ears, and even pairs of ears that cost several hundred dollars. But the ones that very well may take the cake are the Captain Marvel ears we saw in Disneyland a few months ago. What makes them so unique? Their mohawk, of course! After seeing them in Disneyland, we spotted them online, and now, they've made their way to Disney World.
We were strolling through the Magic Kingdom this morning when we spotted the yellow mohawk-ed ears.
They are red, blue, and gold, with Captain Marvel's logo on both ears. The back of the right ear has her motto, "Higher Further Faster," and the side of the headband has her colors, as well.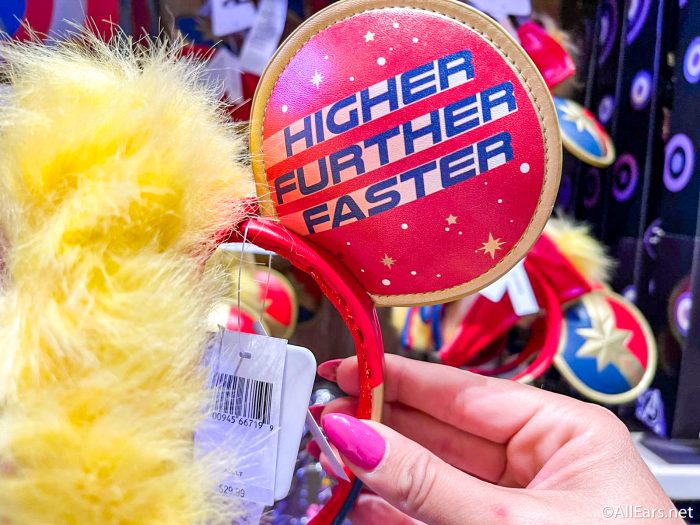 And, of course, they've got a fuzzy yellow mohawk right smack dab in the middle. Captain Marvel does sport a mohawk, so it's not unrealistic to see a mohawk on a pair of ears inspired by the character, but, even months later, we're still curious about this design choice.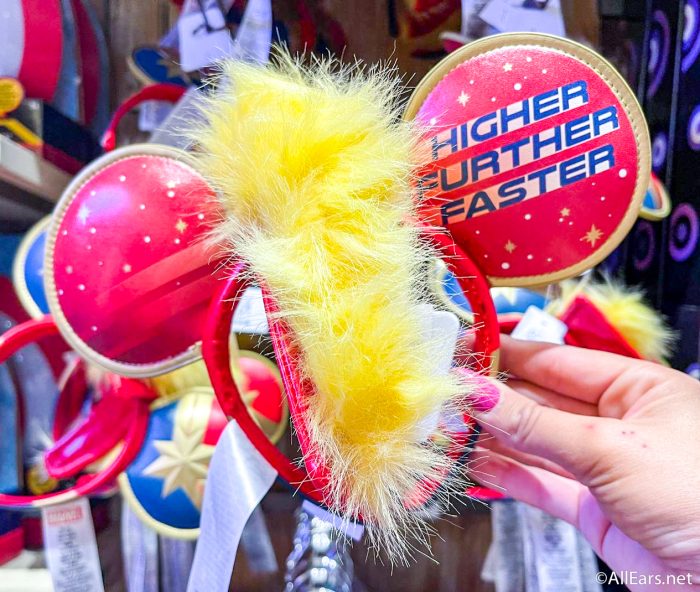 If you want to grab a pair for yourself, we found them at the Emporium in Magic Kingdom for $29.99. You can also get them online on shopDisney.
If ears with a mohawk aren't your style, check out the six new pairs of ears we saw in Disney in June. None of them have mohawks. We promise. There's also tons of ears you can get online right now, so click here to check those out.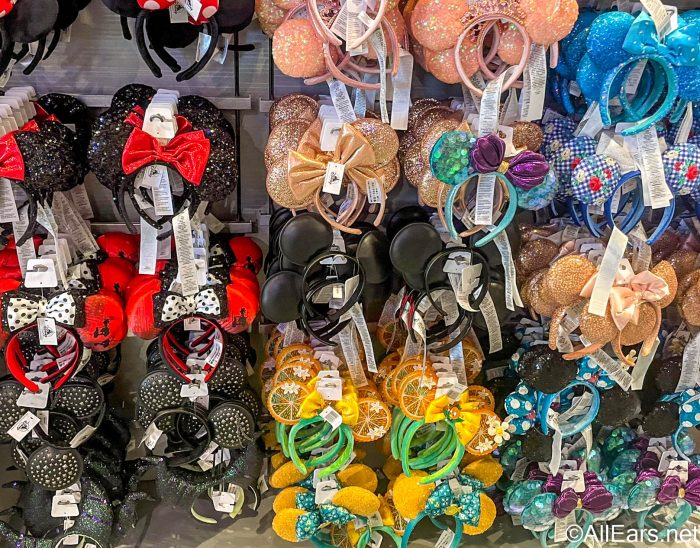 And if ears aren't what you're looking for, check out all of the Disney World 50th Anniversary merchandise you can get online, or all of the Disney Starbucks cups you can get online right now, too. And make sure to keep reading AllEars for the latest Disney news.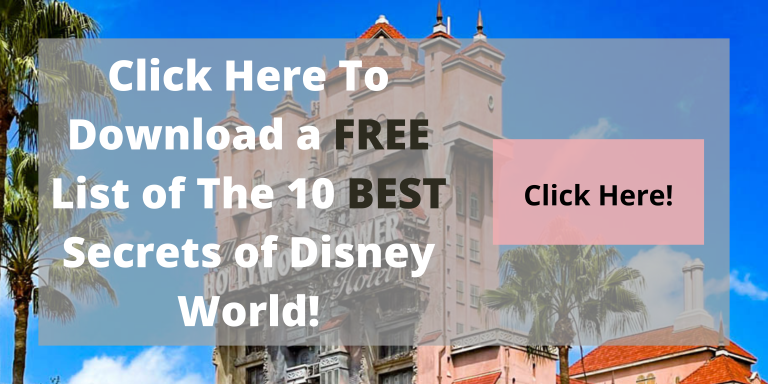 What do you think of the Captain Marvel ears? Let us know in the comments!