We've seen some pretty interesting ears in the Disney Parks, but some are a little more…unusual than others.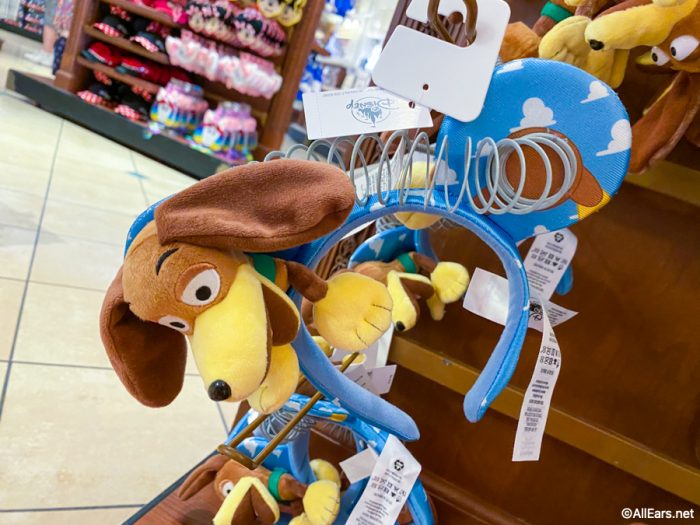 For example, the ears that literally had a whole Slinky Dog on them — what was going on with that?! We've also seen fuzzy ears, ears that smell like popcorn, and even ears with pizzas on them. But, we might have just found the most unique ears we've EVER seen over in Disneyland.
There are now Captain Marvel ears in Disneyland, and they have a mohawk!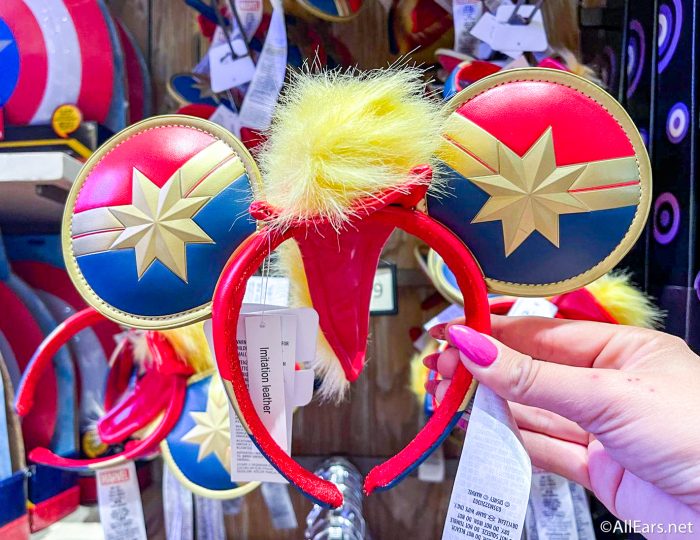 A fuzzy yellow mohawk, in fact. Captain Marvel does have a mohawk, so this makes sense, but we didn't expect Disney to put it on some ears!
The back says Captain Marvel's motto "Higher Further Faster" on the right ear.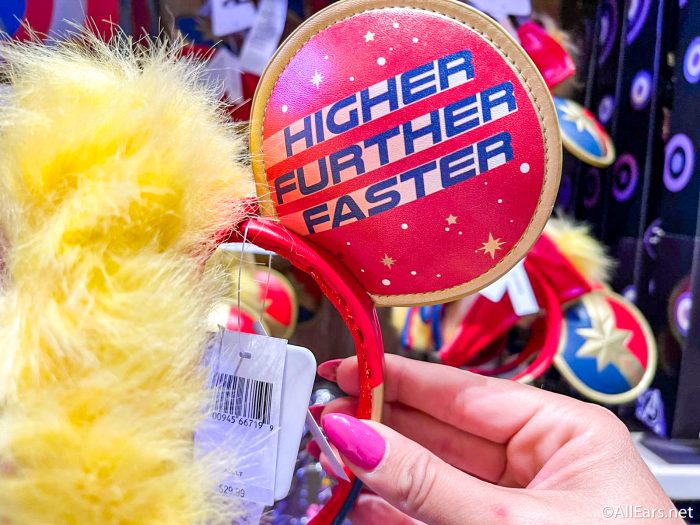 And, the side has Captain Marvel's colors.
But, what do these ears look like ON someone, you ask? Oh, don't worry — you KNOW we had to try these babies on!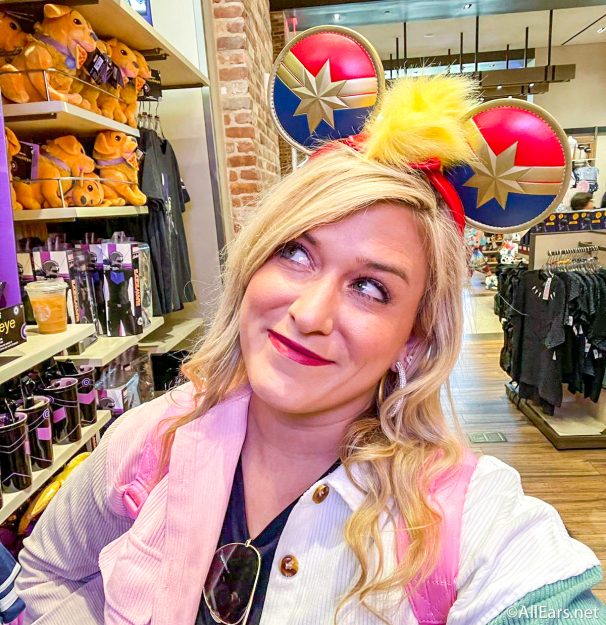 So, what do we think? Is this a good look? Or should we stick with some classic Mickey ears?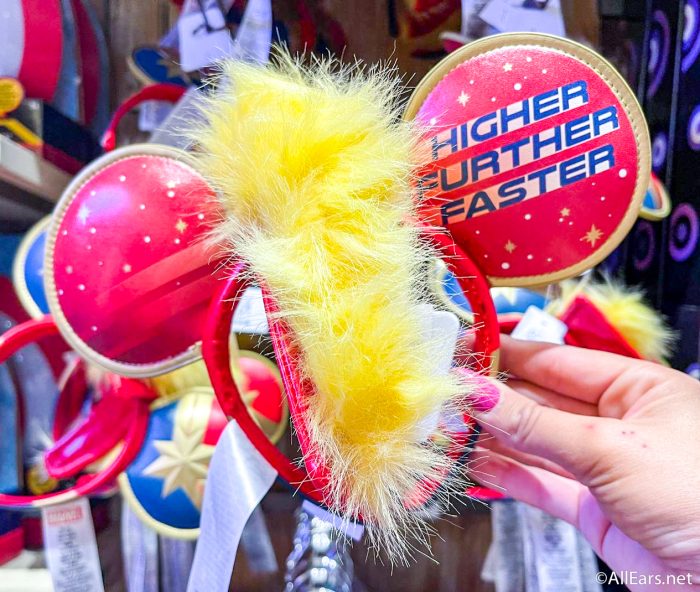 If you want to grab these ears for yourself, you can find them for $29.99 over at World of Disney.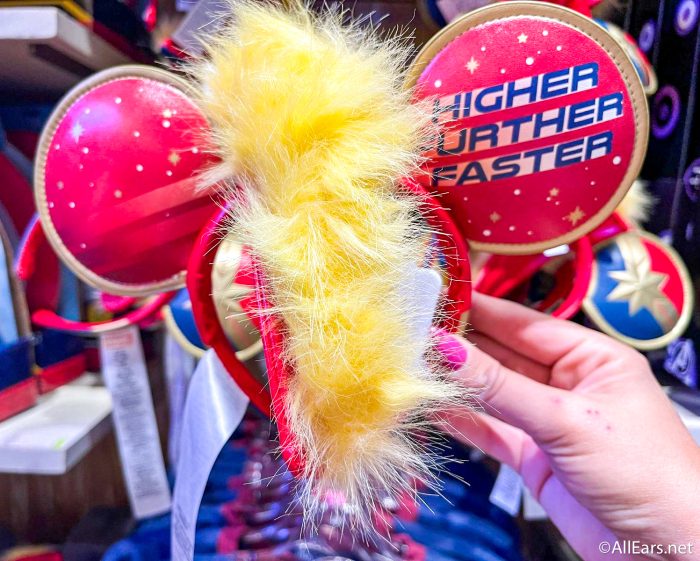 Keep up with All Ears for all of the latest Disney news and updates.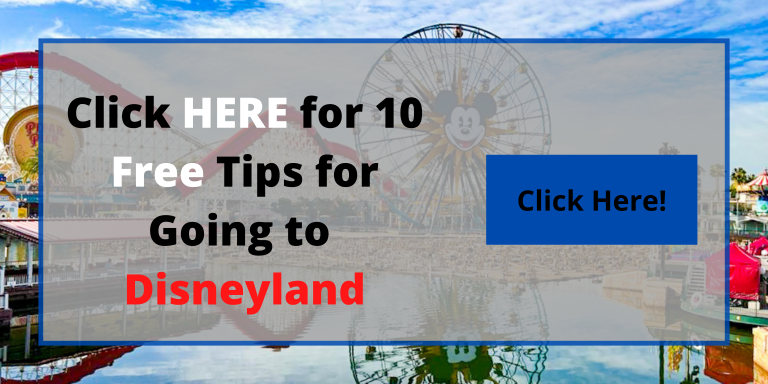 Would you wear these Captain Marvel ears? Tell us in the comments!