Disney World is CHANGING constantly!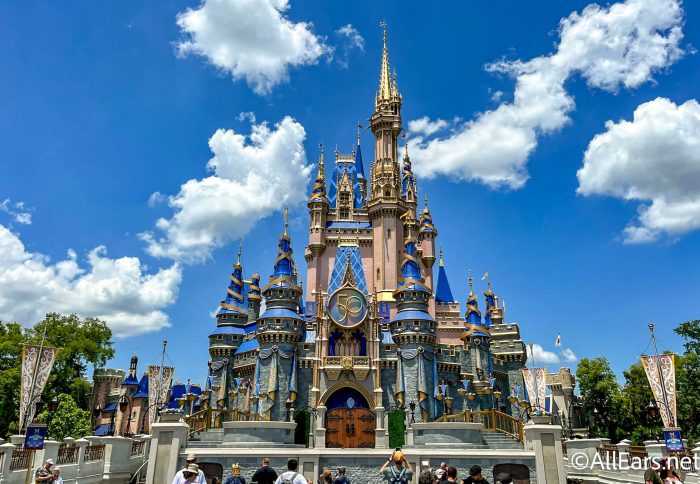 Over the last year, we've gotten new rides, fireworks shows, restaurants, updated hotel rooms, and more! But that's not all — there are more projects currently in progress as well. So for those who want to stay updated on everything that's happening, we're sharing a construction progress report from this week in Disney World!
Magic Kingdom
Let's start things out in Magic Kingdom with one of the biggest construction projects that's ongoing — the TRON coaster! This week we noticed a few updates to the outside, including progress on the tunnel that the Walt Disney World Railroad will use when it reopens.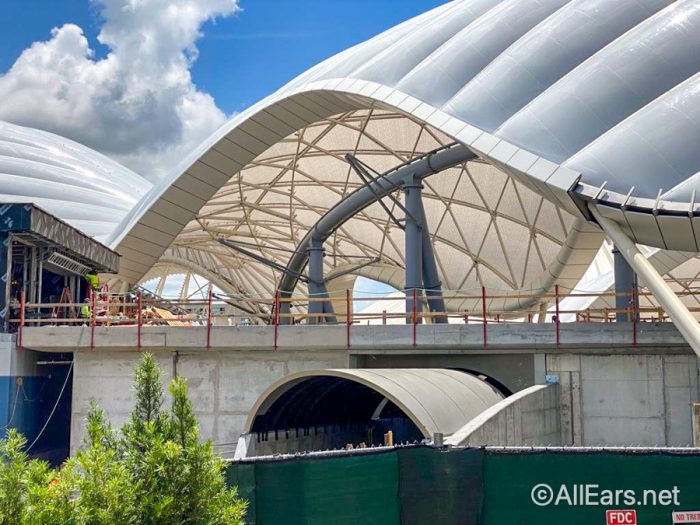 There's still a lot of dirt around the outside of the building, and it looks very much like a construction zone. However, it looks like they're currently working on the ramp that leads up to the ride, so hopefully that gets completed soon.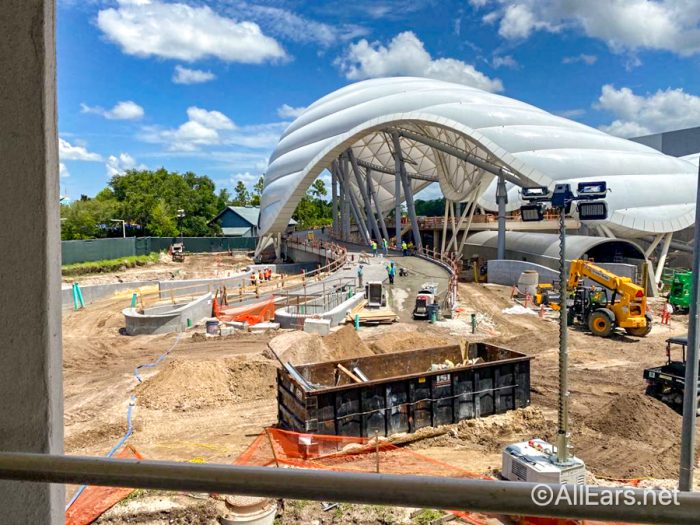 And speaking of updates to the railroad — tracks were being laid between the Space Mountain and Tomorrowland Light & Power Co buildings. The Walt Disney World Railroad has been closed for a few years now due to the TRON construction, so as the coaster makes progress, it seems that they're gearing up to bring back the train as well. (Although no reopening date or information has been announced yet.)
Right next door, Tomorrowland Light & Power Co, construction continues on the exterior of that gift shop. Like the past few weeks, the inside of the store remains open, but the outside is partially covered by a large wall.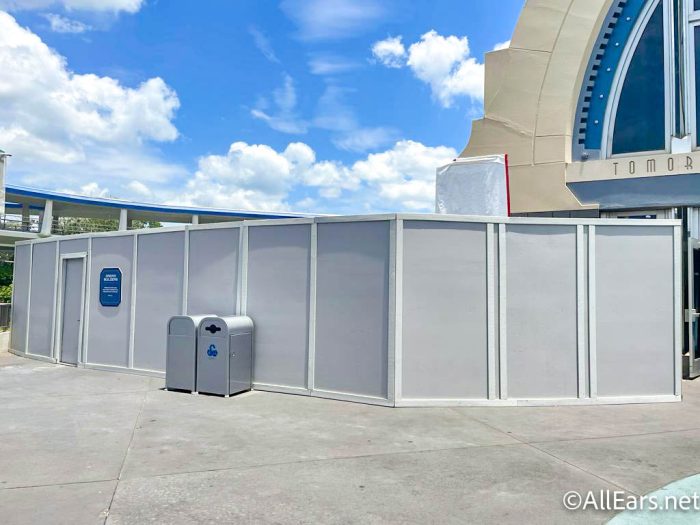 Over on the other side of the park, we've got some construction walls up inside Memento Mori (the Haunted Mansion gift shop), blocking off some of the back of the shop. Most of the store is still open for guests at this time.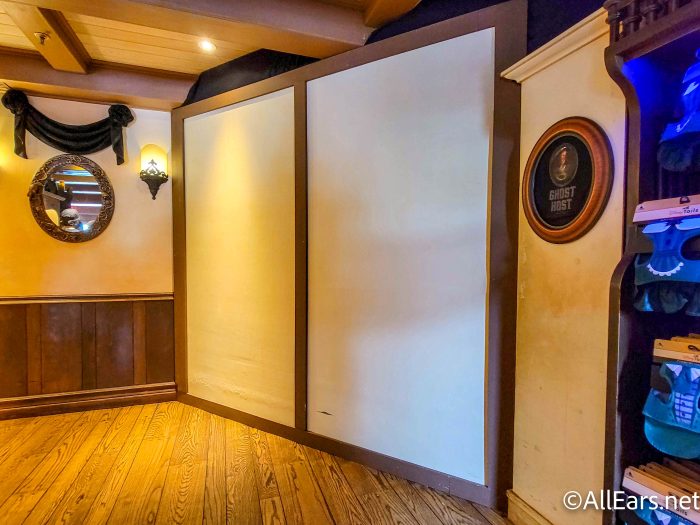 About halfway up Main Street, U.S.A., there's a small side area that's known as Center Street. Here, you can usually find benches for guests to sit and relax for a little bit (it's a great spot to quietly enjoy your coffee from Starbucks!). However, this week some walls went up that blocked off the seating area (and the end of the street) to guests.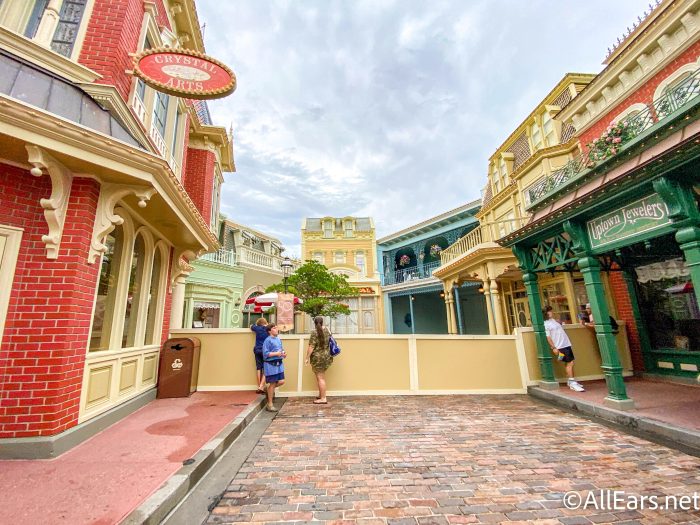 Disney hasn't shared any details on a project for this area, so we'll be watching to see if anything changes.
EPCOT
Moving on to EPCOT, workers are still making progress in the construction zone for Journey of Water — Inspired by Moana. Even more rock structures are in place now, and it looks like there's new scaffolding that has been added. The path between the features of the attraction is also starting to take form. How exciting!
And in other big news, Guardians of the Galaxy: Cosmic Rewind has officially opened to guests! The construction walls are down around the attraction and you can now experience the newest ride in Disney World — with either the virtual queue or by purchasing the Individual Attraction Selection.
This should make navigating the park a little bit easier now!
Hollywood Studios
There's a lot happening in Toy Story Land at Hollywood Studios, starting with construction at Woody's Lunch Box! There are rolling planters blocking off one area from guests. Based on what we can see from the walkway, a covered area is being worked on. (We all know that Toy Story Land needs more shade!)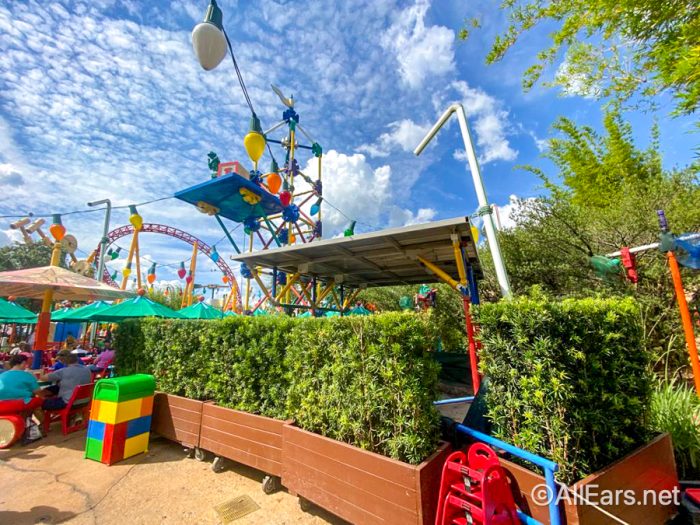 And work continues at the exit of Toy Story Mania as well. Guests are currently being directed through a side exit door when they leave the ride, and you walk around the building to avoid the area where the gift shop usually is.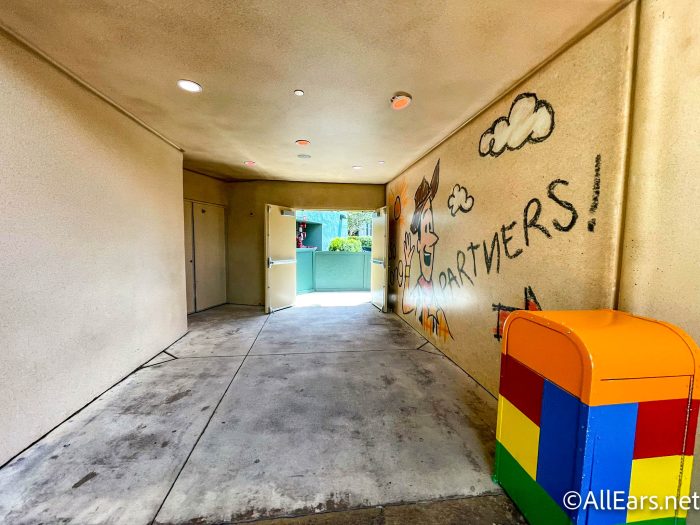 Not much has changed this week that we can see, but we'll keep an eye on the progress!
Disney Resorts
There were some updates happening at Disney World resorts this week as well. For starters, we spotted some exterior touch-ups on the buildings at Disney's Art of Animation Resort. Because of this, part of the walkway was blocked from guest traffic. Just keep this in mind if you're staying here soon.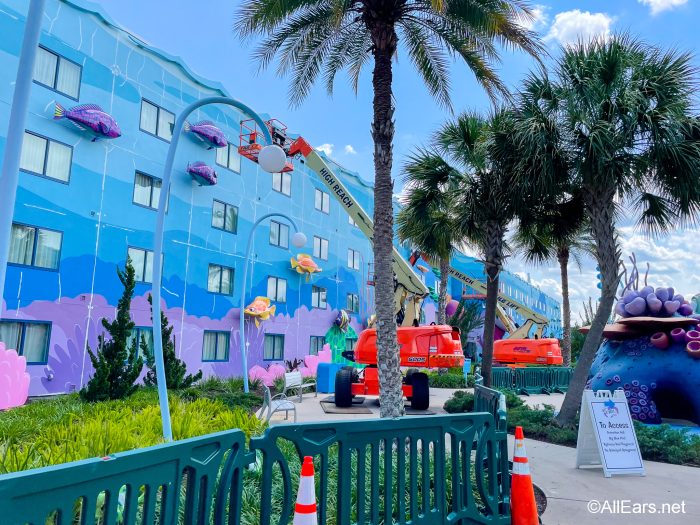 And over at Disney's Grand Floridian Resort, construction continues at Big Pine Key, where Disney's adding new DVC Resort Studio rooms. Much of the outside of the building is covered in scaffolding and there were construction workers all around. The rooms are set to open later in June, so we'll probably see some significant progress in the coming weeks.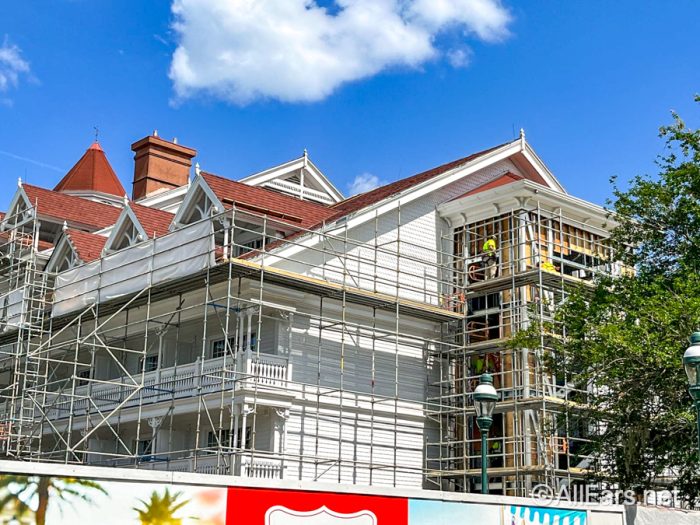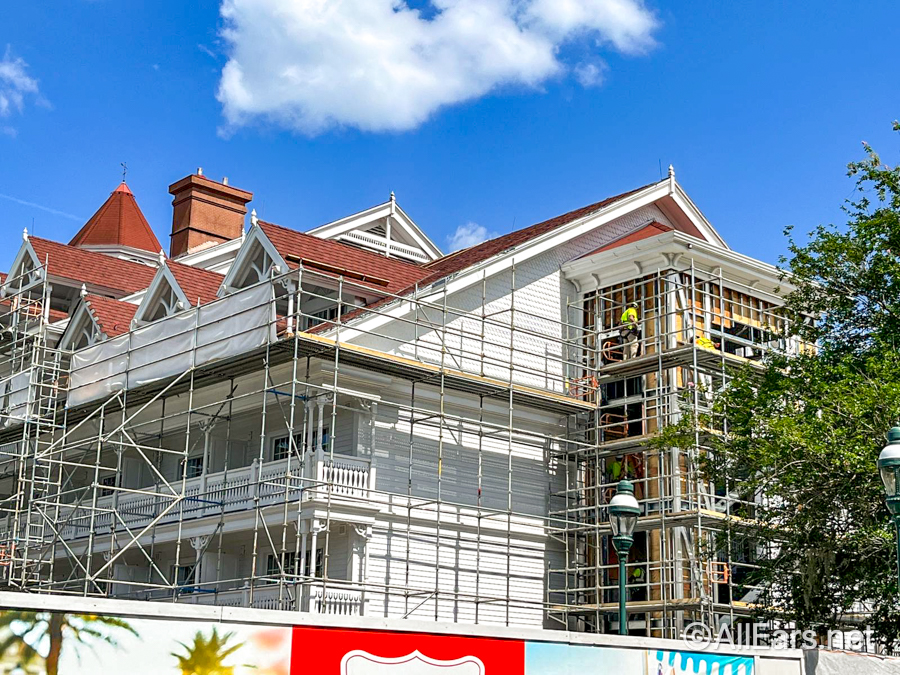 That's all the new construction that's happening in Disney World these days! Stay tuned to AllEars for more news and updates from the parks and resorts as we cover all the things you need to know for your upcoming vacation. For a look at some permits filed for construction on another Disney World hotel, click here.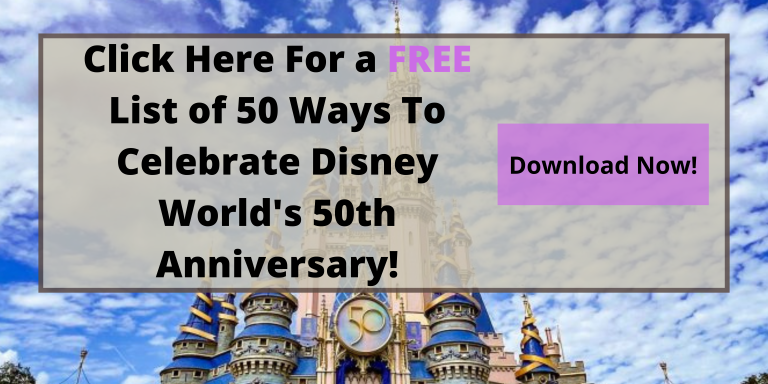 Are you excited to see more construction walls coming down in EPCOT? Tell us in the comments!