We're just a few months away from the grand opening of Disney's new Star Wars-themed hotel, the Galactic Starcruiser!
The new resort will be unlike any other, offering more of a cruise ship-type experience than a regular hotel, where guests will be involved in interactive stories and events while "on board" for two days. The prices were revealed a while back and they're pretty hefty, but since you're visiting for multiple days, how does the cost really break down? Today we're doing the math!
How Much Does Star Wars: Galactic Starcruiser Cost?
Like any other Disney World hotel, the pricing for the new Star Wars: Galactic Starcruiser varies depending on when you want to visit. We'll be using the sample pricing listed on the website for our examples.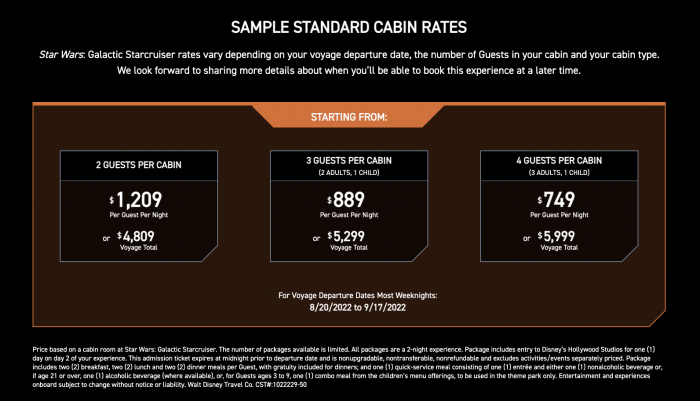 According to Disney, the sample pricing listed is for voyage departure dates most weeknights from August 20th, 2022 to September 17th, 2022. During those travel dates, the total is $4809 for a cabin of two adults, $5299 for a cabin of two adults and one child, and $5999 for a cabin of three adults and one child. You may notice that the more guests you put in a room, the cheaper the voyage is per person — this is likely due to the fact that there are a limited number of rooms available in the hotel.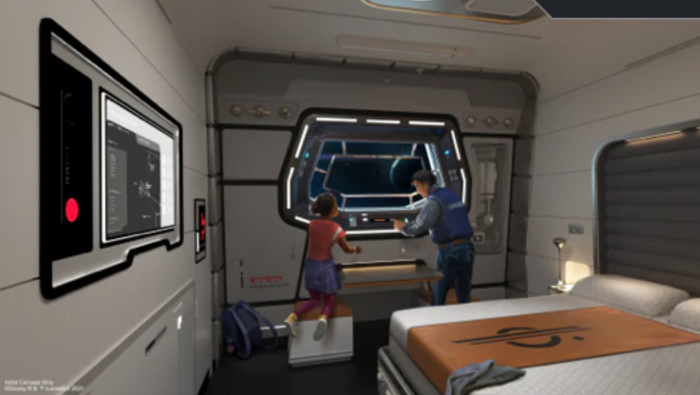 How Long Does the Voyage Last?
So how many hours of excitement do you get for that hefty price tag? Well, for all voyages guests are allowed to arrive as early as 1PM on the first day and leave as late as 10AM on the departure day.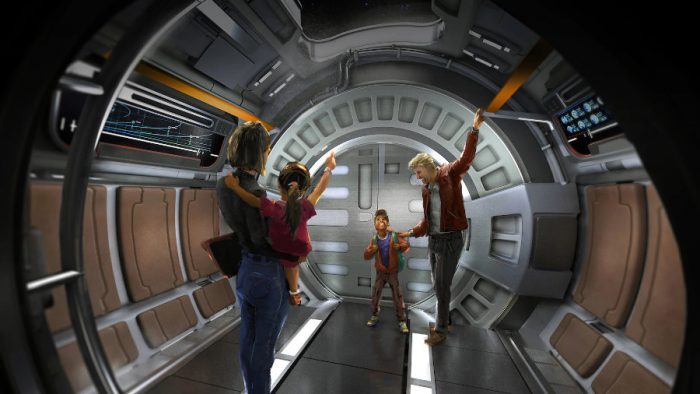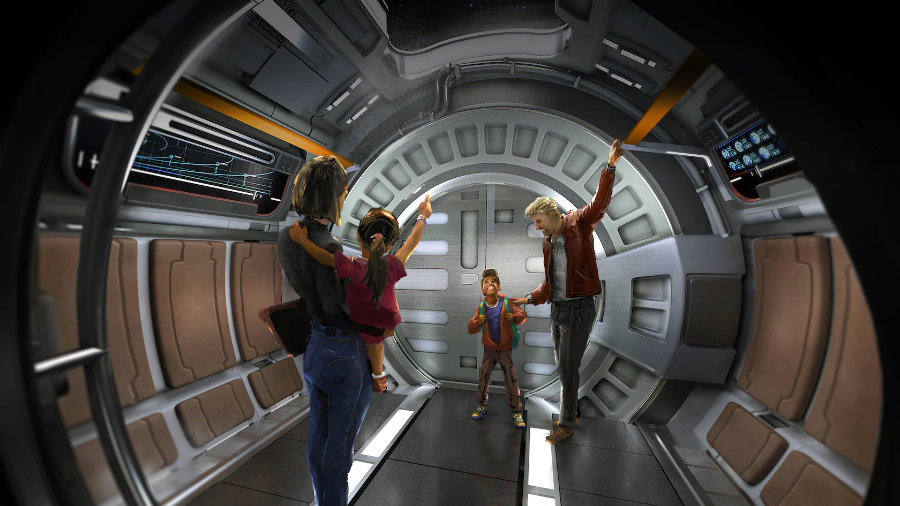 All in all, that's 45 total hours of the experience. That time includes the hours you spend sleeping, as well as your time visiting Galaxy's Edge, eating, enjoying the onboard activities, and more.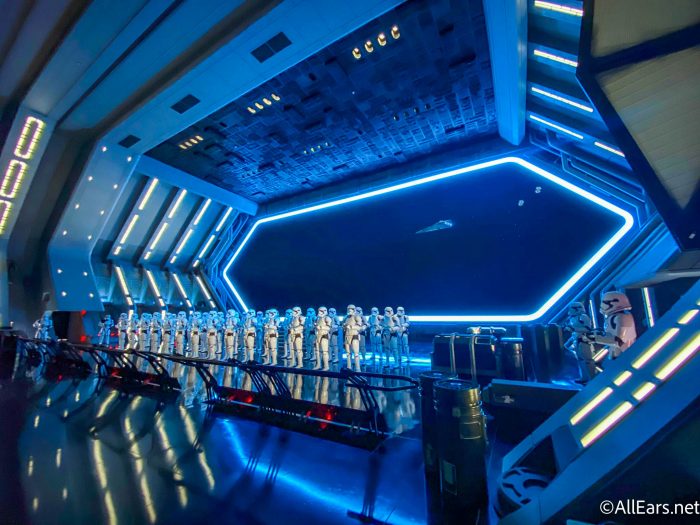 How Much Does it Cost Per Hour?
Let's start by running the numbers for a family of two! The $4809 price tag splits down into $106.86 per hour, or $53.43 per hour, per person. With that hourly cost, you'll want to spend your time wisely!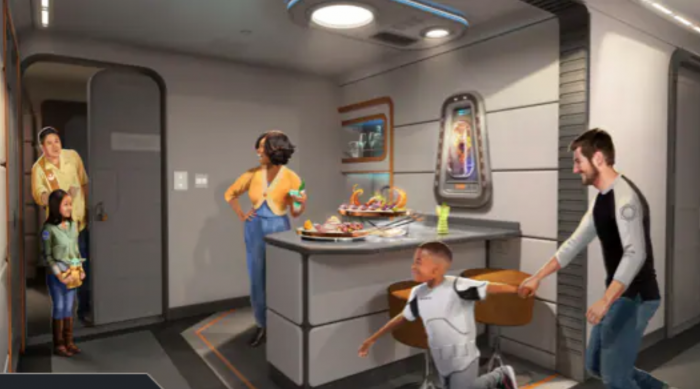 For a party of three people, the per hour cost is $117.75 for the group or $39.25 per person. And for a family of four, it breaks down to $133.31 hourly for the group and $33.33 per guest, per hour. That's definitely more affordable per person than a two-guest cabin!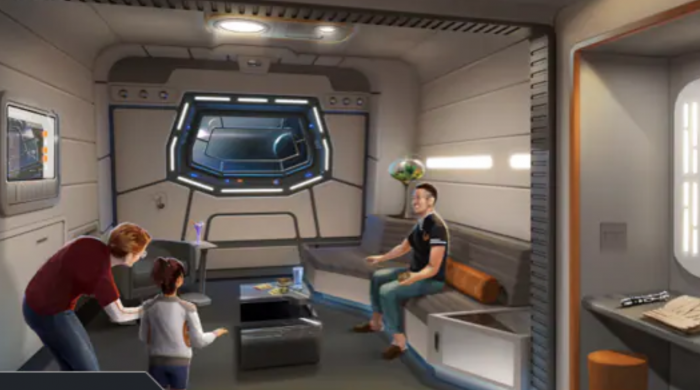 Are You Getting Your Money's Worth?
Well, it sort of depends on the time of day! For instance, if you're sleeping, you're probably not getting the most bang for your buck. In fact, if you're in a group of four and you sleep 8 hours, that's a total of $266.62 you're paying to snooze for the night!

While you're partaking in onboard activities, you're more likely to get your money's worth. Would you pay $33 to spend an hour in lightsaber training? How about to attend a reception or play a game of Sabacc in a tournament? These offerings are truly unique experiences, so it's definitely easier to justify spending the big bucks while "on" the ship.

However, when you visit Star Wars: Galaxy's Edge, you're actually paying extra! You'll be "on the planet Batuu" for about four and a half hours during your second day. If you take the $33 per person, per hour (for a group of four people) and multiply it by four and a half hours, you're basically paying $148.50 to visit the parks. One-day Disney tickets typically cost less than that, and you get a FULL day with those! Wow!
But at the end of the day, it's important to take the experience into account. This is completely unique, unlike any other hotel Disney has done before. It's interactive and immersive in an entirely new way, and for a dedicated Star Wars fan, it might be worth it no matter the cost. If you're on the fence about it or you're not dedicated to the theme, then it may not be worth the extra cost.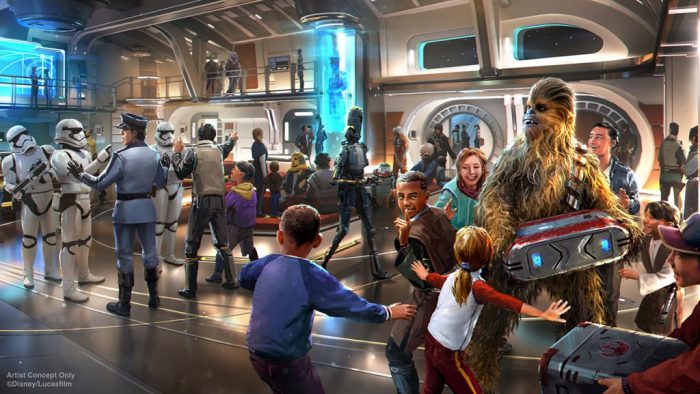 Those who are deep into Star Wars lore, love role-playing, or enjoy immersive experiences will probably find this adventure to be much more "worth it." However, we'll all have to wait and see when March 1st rolls around to really learn the answer!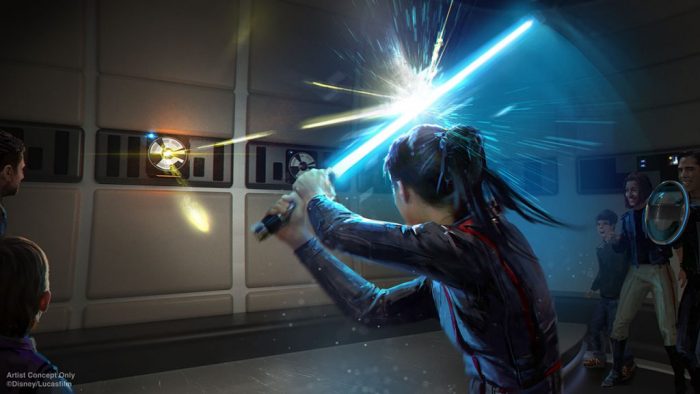 Stay tuned to AllEars for more news and updates on all things Star Wars: Galactic Starcruiser! We've got you covered with the latest info!
Would you pay to enjoy this experience? Let us know in the comments!
Join the AllEars.net Newsletter to stay on top of ALL the breaking Disney News! You'll also get access to AllEars tips, reviews, trivia, and MORE! Click here to Subscribe!