When planning your Walt Disney World trip, it's natural to want to do the newest things in the parks, whether it's your first trip or your 100th.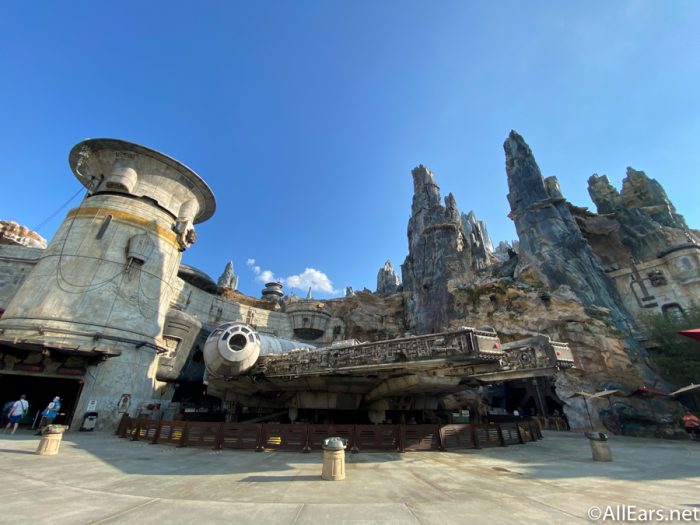 One of Disney World's newest offerings is Star Wars: Galaxy's Edge, which opened in Disney's Hollywood Studios in August of 2019.
You've probably heard all about the amazing rides, the unique food, and the excellent theming, but will you still enjoy the land if you're not a Star Wars fan?
If you're not up-to-date on the Star Wars universe, or you're just not into it the way others are, don't worry! There are still plenty of activities for those who aren't mega-fans. Today, we're breaking down the best things for you to enjoy in this immersive land, even if you've never seen a single one of the movies.
This ride is incredibly exciting for Star Wars fans who grew up watching the movies and dreamed of piloting Han Solo's ship, but it can be just as fun for those who didn't have such dreams. Millennium Falcon: Smugglers Run is an interactive ride where guests get to fly the "fastest hunk of junk in the galaxy."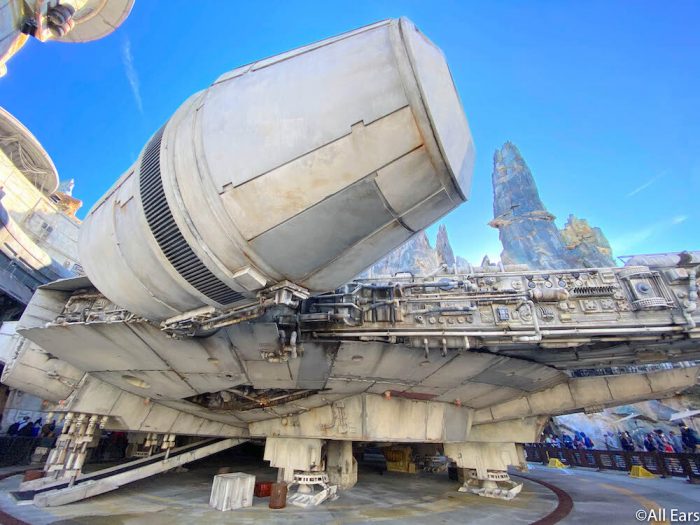 The cockpits on this attraction seat six people at a time, with three positions: pilots, gunners, and engineers. If you're the pilot, you'll actually be controlling the ship through a video game/simulator-style experience. If you steer the ship into a wall, it'll feel like you steered the ship into a wall!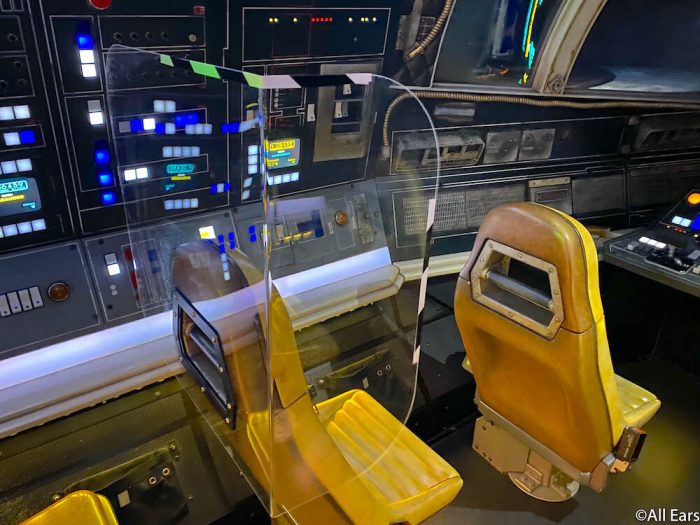 Gunners are responsible for shooting targets throughout the ride, and engineers push buttons to help repair the ship and keep it operational. This attraction can be a lot of fun for your family and offers a fun bonding experience, as you'll be working together to accomplish your mission.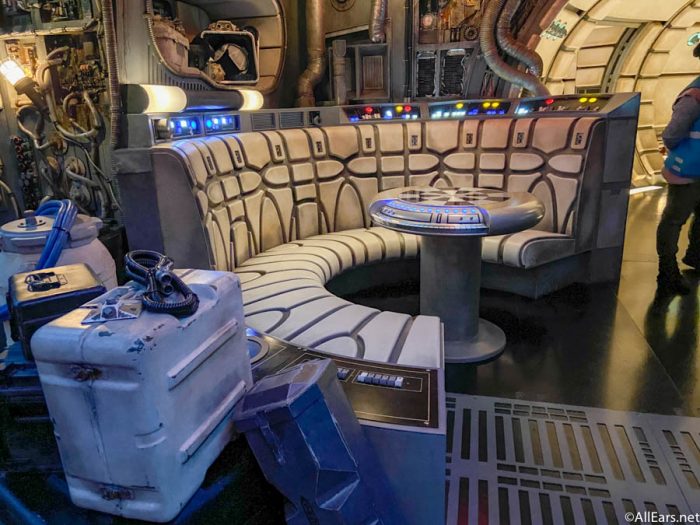 There's not really any other Disney World rides quite like this one, and it's a truly entertaining experience. The ride is incredibly popular, though, so we suggest doing this one first thing in the morning or last thing at night to avoid the long wait times.
Star Wars: Datapad on Play Disney Parks App
If you're looking for a way to keep your kids (or yourself) entertained while strolling through Galaxy's Edge, download the Play Disney Parks mobile app and check out the Star Wars: Datapad feature.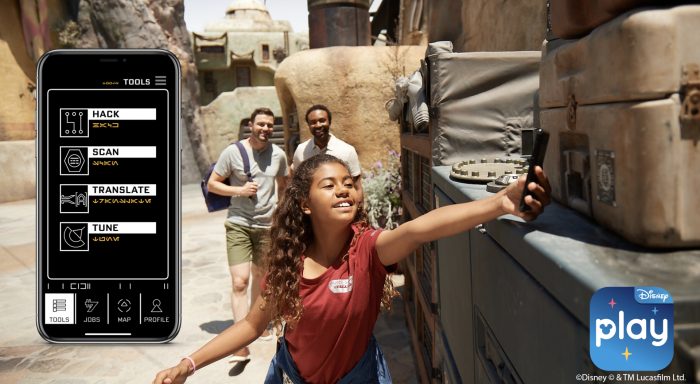 Using your datapad, you'll be able to translate a variety of galactic languages throughout the land, scan cargo crates to discover their contents, tune into communications between the planet's residents, and interact with and control droids in the area. As players complete jobs, they'll earn in-app rewards, and you can even link your score from your flight on the Millennium Falcon!
Even those who aren't fans will likely enjoy a visit to Oga's Cantina, the planet of Batuu's local watering hole. This restaurant is a lively experience with a droid DJ playing great music, amazing theming, and some very interesting menu items! The drinks, in particular, are quite over-the-top.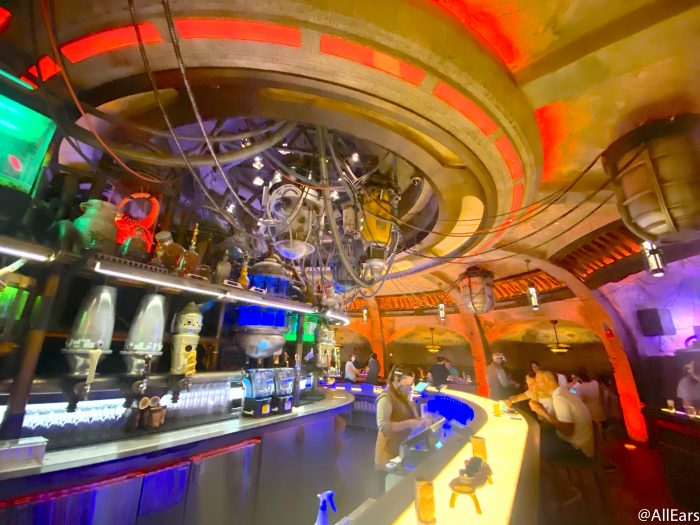 The vibe in Oga's Cantina is unlike anything you'll find elsewhere on Disney property, so it may be worth it to stop by! Keep in mind that reservations can be pretty difficult to snag for this place, so you'll probably want to plan in advance for this one.
Space Food!
Those who are unsure about whether or not they'd enjoy Galaxy's Edge may want to visit to try the food alone! There are some unique menu options on the planet Batuu, so you might find a new favorite.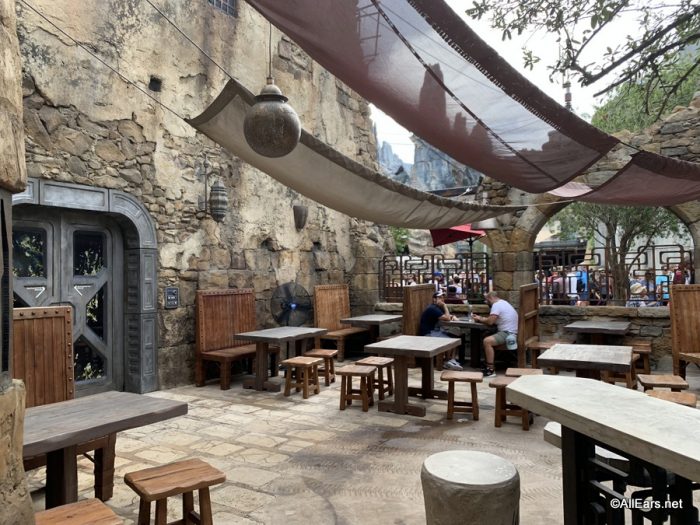 First of all, you can try Blue and Green Milk, which are perhaps the most well-known — and divisive — beverages in the land. They're semi-frozen and offer fruity flavors that some love and some hate.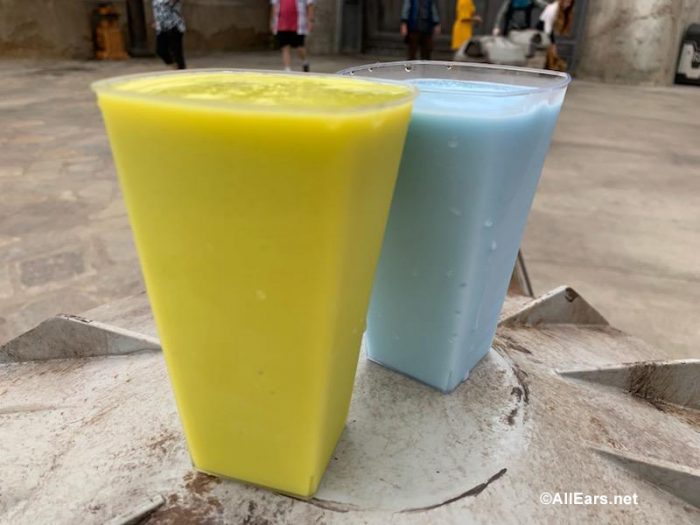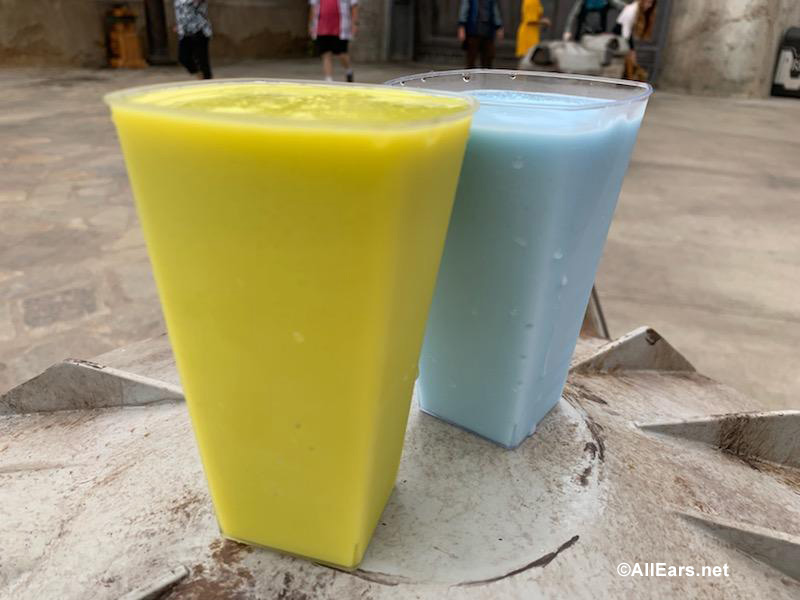 Ronto Wraps from Ronto Roasters have become incredibly popular among visitors as well. They're made from pork sausage covered in coleslaw and sliced roast pork, topped with a peppercorn sauce, and wrapped in pita bread. There is also a breakfast version of this sandwich that would be delicious after your morning ride on Smugglers Run.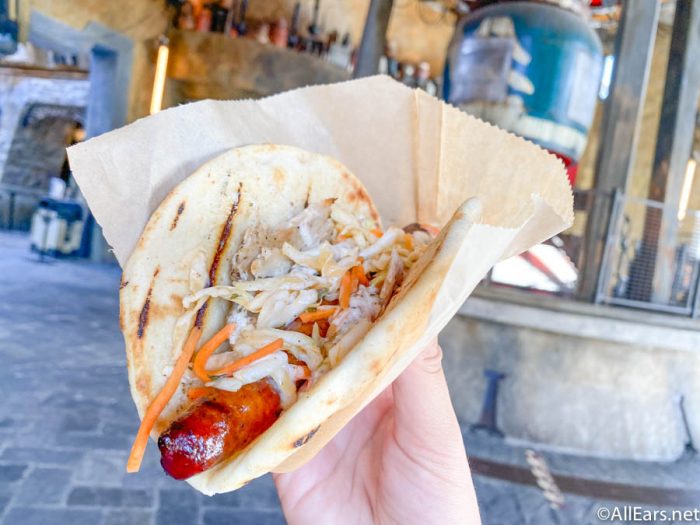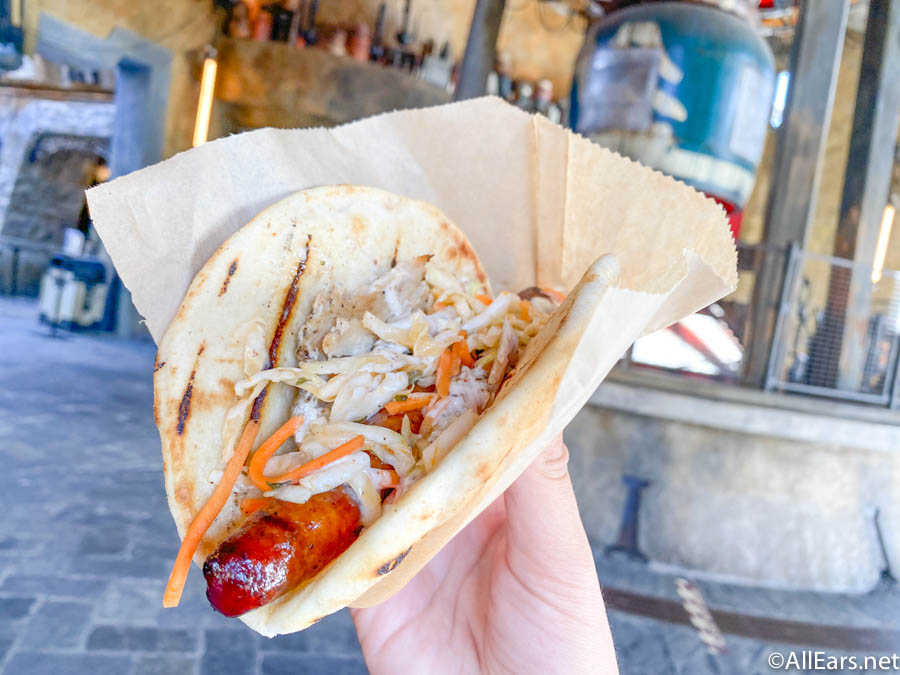 Besides these, you can also find snacks like flavored popcorn at Kat Saka's Kettle, a twist on a cinnamon roll at Docking Bay 7, or thermal detonator-shaped sodas at stands around the planet. There are plenty of new foods to try here!
Checking Out the Weird Creatures
If the Star Wars franchise is known for one thing, it may be the weird and intriguing space creatures seen throughout the films, tv shows, video games, and comics. There are plenty of these to spot around Black Spire Outpost, and even the non-fans are sure to find them interesting!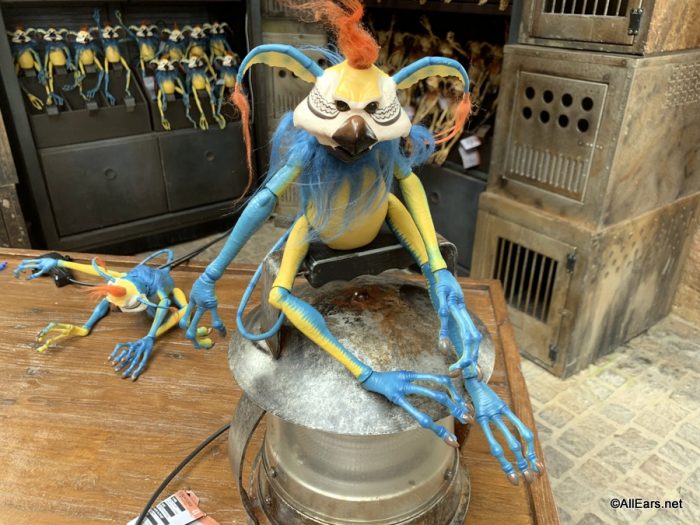 Over in the Creature Stall at the marketplace, you'll find a host of "animals" in toy and plush form that you can purchase and take home. The perfect memento of your day in space!
Last, but certainly not least, on our list is the most popular ride in Disney World at the moment: Rise of the Resistance! If you're planning for a Disney trip, you likely know that this is the hardest attraction to get on, because it's the only one that utilizes Disney's boarding pass system.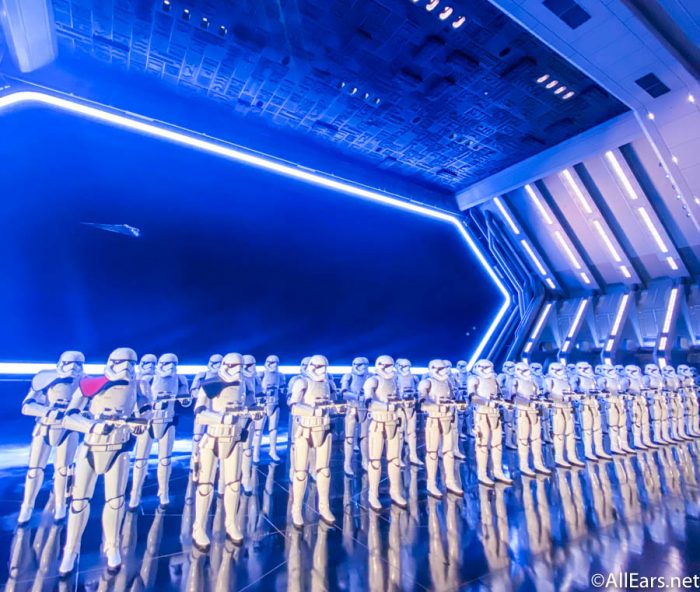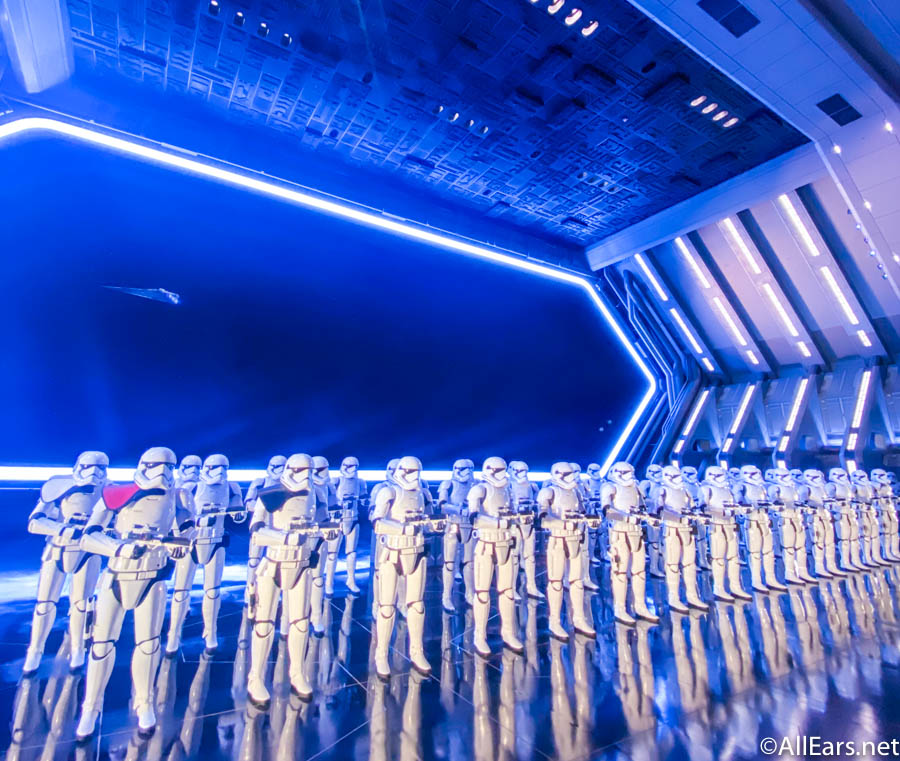 In order to board this attraction, you'll need to download the My Disney Experience app, link all your park tickets and traveling party, make a Disney Park Pass reservation for Hollywood Studios, and wake up at 7AM on the day of your visit to try and snag a boarding group. If you don't score a group at 7AM, you can try again at 1PM, but it's not a guarantee that you'll get one, considering the ride's popularity.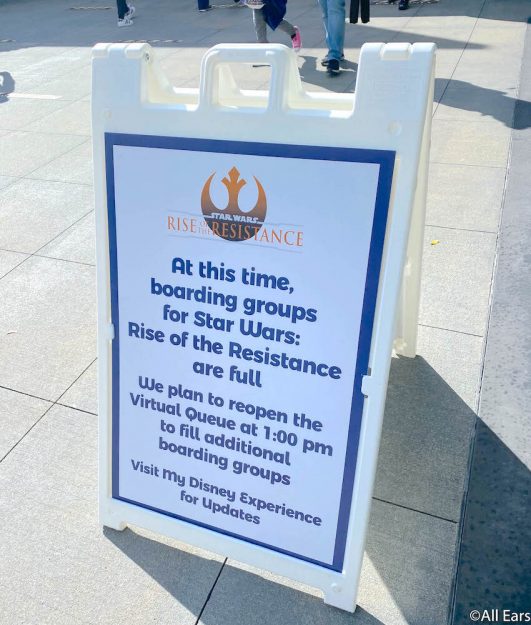 It's quite a bit of work to get on this attraction, and it requires some meticulous planning, but we think that it's totally worth it! The ride is incredibly technologically advanced, and guests really get immersed in the storyline of the attraction throughout the whole experience. It has often been praised as Disney's best ride ever.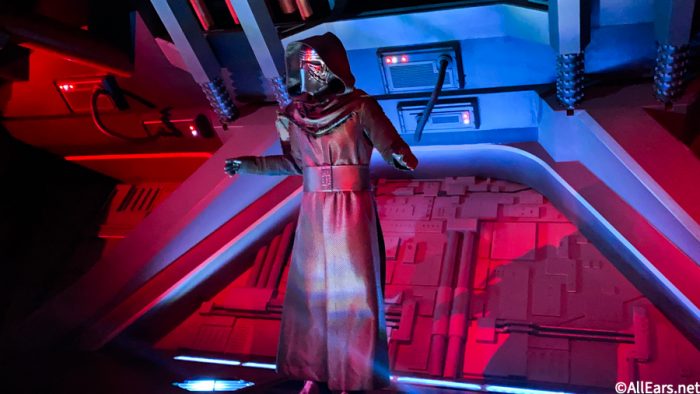 However, we do include a warning here — if you've never seen Star Wars, the storyline might be a bit confusing. A lot happens in the 20 minutes of this experience, so it may be difficult to follow along. If you have no interest in riding this at all, you'll have to decide for your family whether or not it's worth it to go through the trouble and stress of nabbing a boarding pass.
There you have it, those are our picks for what to do in Galaxy's Edge if you're not a Star Wars fanatic! With these tips, you should still be able to enjoy the land, even if you have no idea what's going on. Stay tuned to AllEars for more Disney vacation advice and the latest parks news!
Have you ever been to Galaxy's Edge? Let us know in the comments!
Join the AllEars.net Newsletter to stay on top of ALL the breaking Disney News! You'll also get access to AllEars tips, reviews, trivia, and MORE! Click here to Subscribe!