Today's the day for all sorts of Star Wars news! Disney has revealed additional details about the upcoming Star Wars: Galactic Starcruiser hotel before it opens next year. And, we're talking about rooms, pricing, itineraries, and beyond.
Although we got a few details about some of the food that would be coming to the Star Wars hotel, now we've got a FULL look into the dining that you'll find during your visit too!
Breakfast and Lunch
Guests will visit the gorgeous Crown of Corellia Dining Room with menu items from both Earth and across the galaxy that are included in the cost of your stay! Breakfast will include hot and cold small plates, along with drinks like juices, coffee, and Bubo Wamba Family Farms blue milk.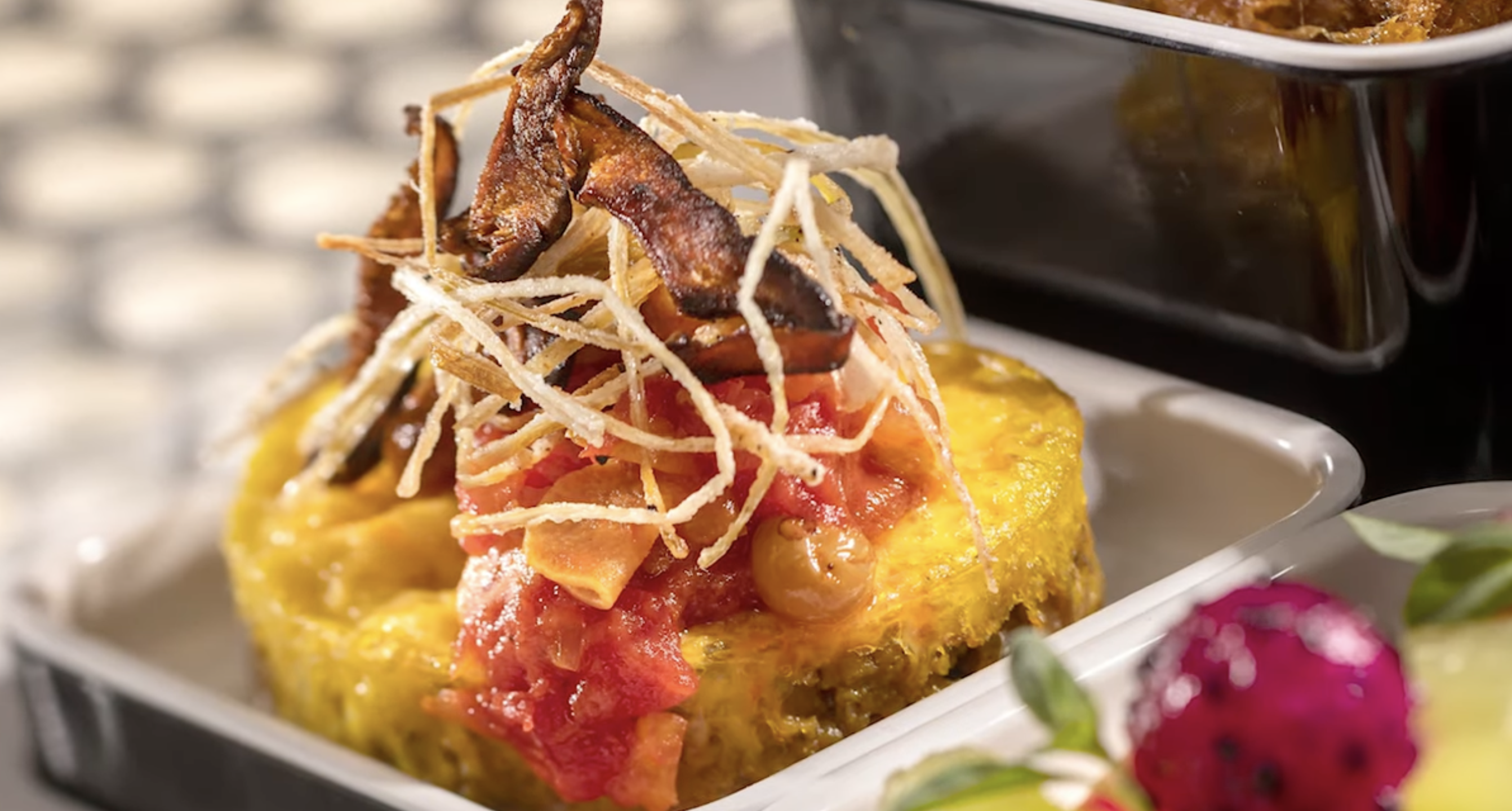 While lunch takes place in the same area, the menu will be different with items like sandwiches, soups, salads, mini flatbreads, and sweets for guests of all ages to enjoy.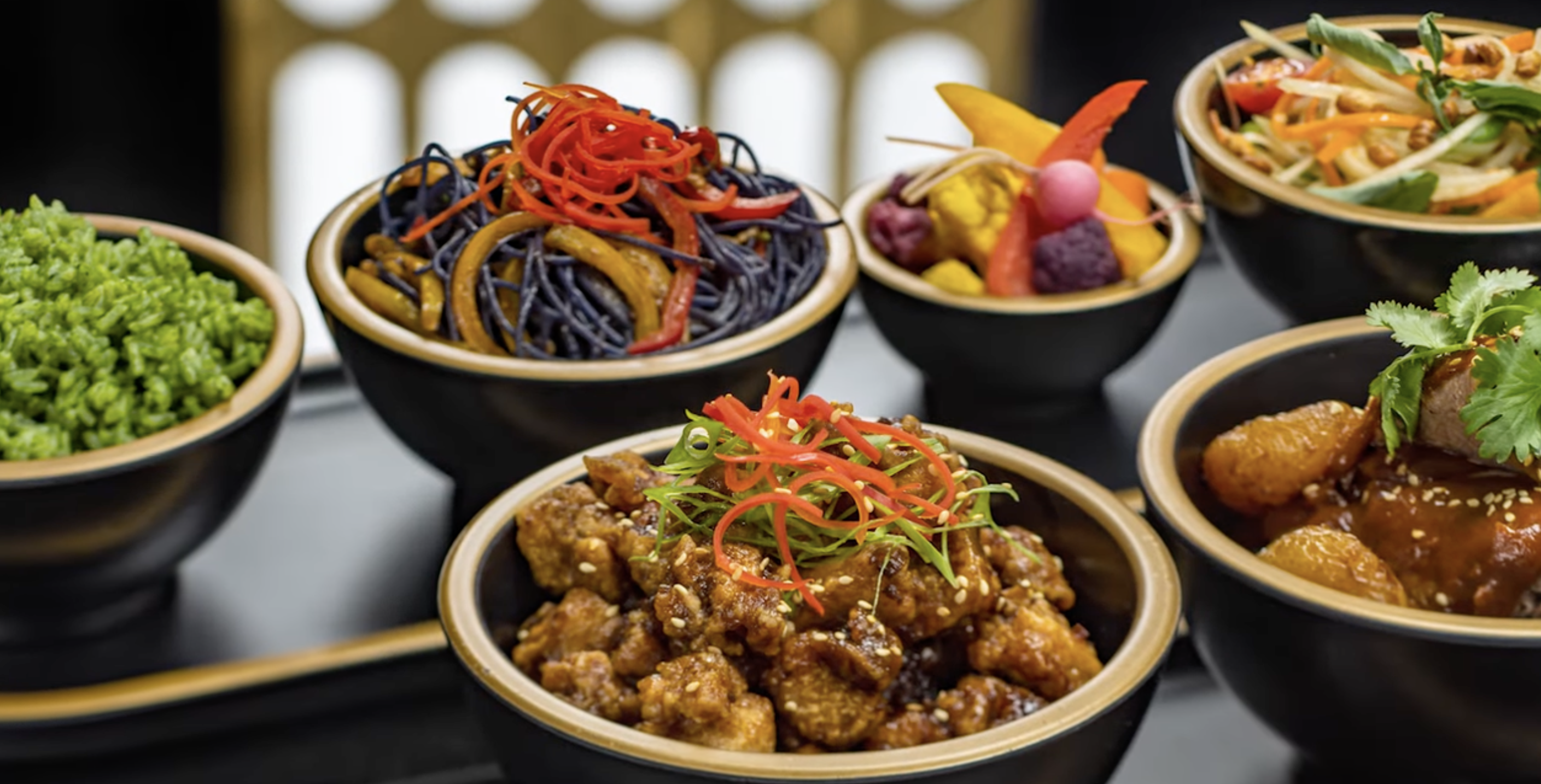 Dinner
Since the Halcyon embarks on a 2-night excursion, the first night in the Crown of Corellia Dining room will be more of a dinner show! The Table Service dining will feature a visit and musical performance from a galactic superstar!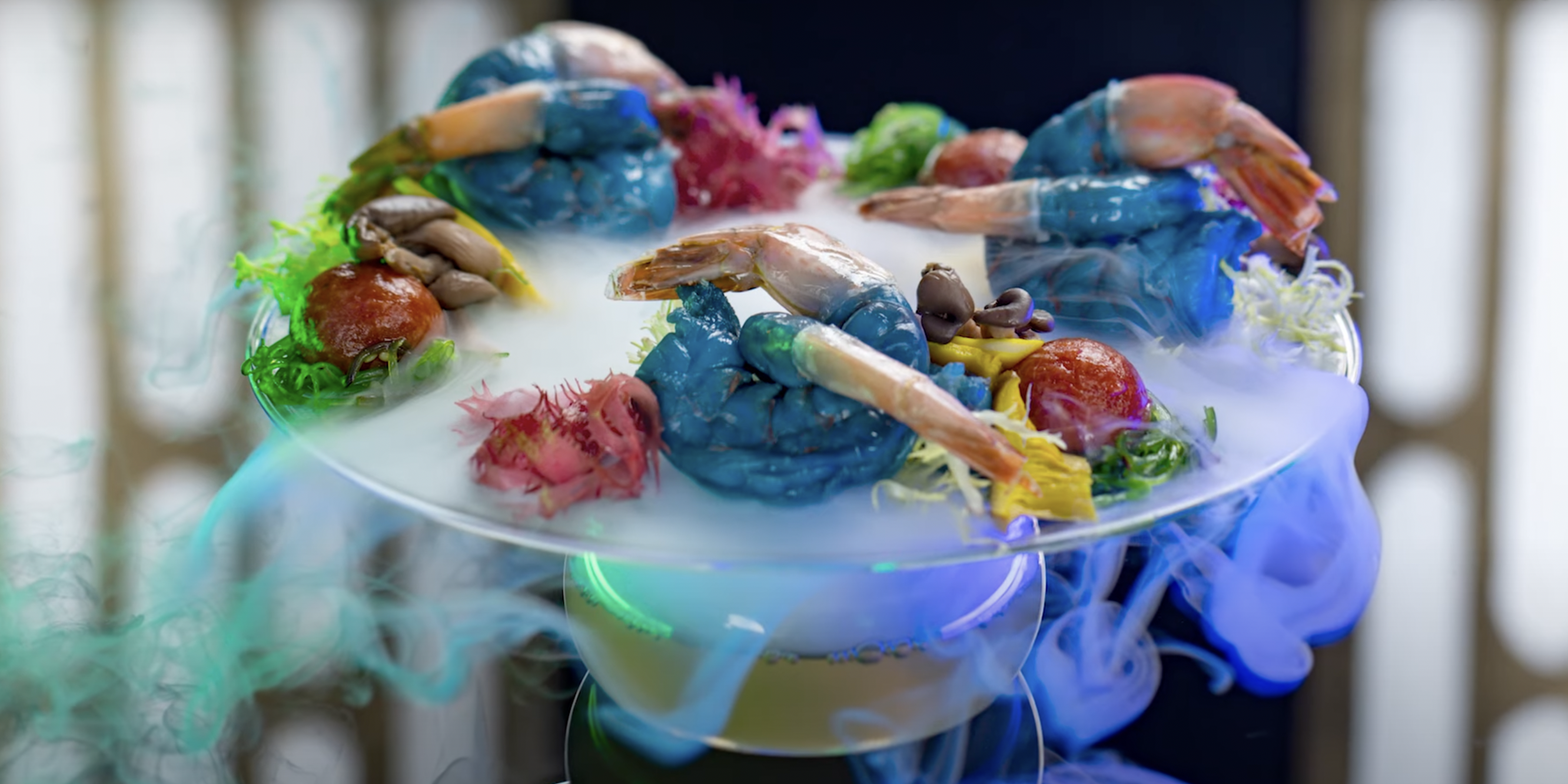 Then, the second night will feature The Taste Around the Galaxy showcase. The multi-course meal will show off the "geography and environments of iconic destination planets throughout the galaxy." The group appetizers for the table, entrée choices, and dessert will come with introductions when they are served that include the name, inspiration, and ingredients for each of the dishes.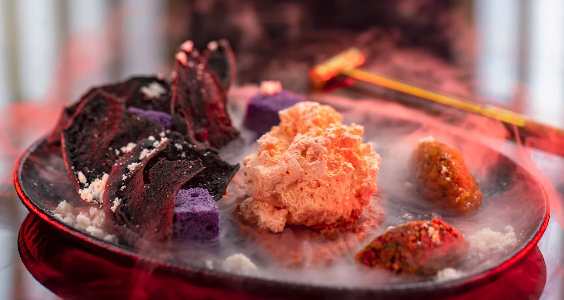 Similar to an actual cruise, guests can choose first or second dinner seating when they are booking their trip to the Star Wars hotel. However, there is limited availability for each dining session.
Exclusive Dinner
If you're looking for some high dining, you can actual sit at the Captain's Table in the center of the Crown of Corellia Dining Room! Along with the courses you'll already receive for dinner, you'll also receive extra of the captain's favorite dishes. This is a feature that costs $30 per person for one night, plus tax, and can be booked over the phone as part of your stay beginning October 28th, 2021!

Sublight Lounge
If you've ever wanted to play a game of holo-sabacc while you kick back with a drink, now's your chance! The Sublight Lounge will allow guests to interact with one another and a few other characters along the way as they end the evening with a nightcap or game night.
Star Wars: Galaxy's Edge
Guests will be making a stop during their journey on the Halcyon to the planet of Batuu! And, while guests are in Star Wars: Galaxy's Edge, they will be able to have a Quick Service meal at Docking Bay 7 Food and Cargo or other select locations in Disney's Hollywood Studios as part of their vacation package.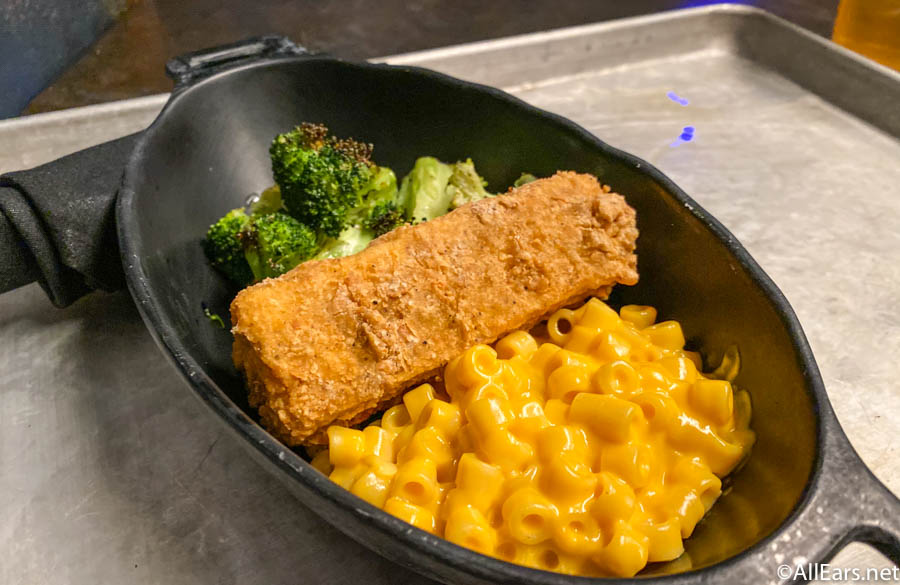 Disney has noted that a Quick Service meal includes an entrée and a non-alcoholic drink or one alcoholic beverage for those 21 and older. For children aged 3 to 9, a combo kids' meal is also available.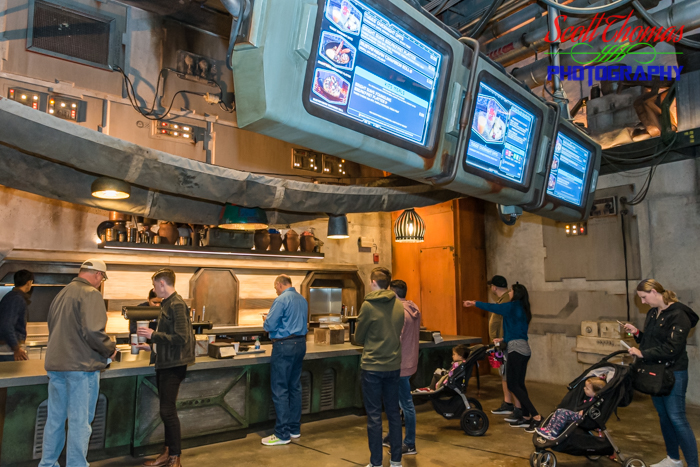 However, if guests want to visit Oga's Cantina, their time there will cost extra as the drinks and snacks at Star Wars bar are not included in the excursion meal plan. You can make a reservation by calling up to 60 days ahead of your Galactic Starcruiser voyage or heading to the cantina once you arrive in Batuu.
However, spots are not required or guaranteed. For the parties who wish to visit Oga's Cantina, there's a limit of 45 minutes per group. If you wish to try the space-themed alcoholic beverages, guests 21 and older must bring a valid photo ID in order to purchase them.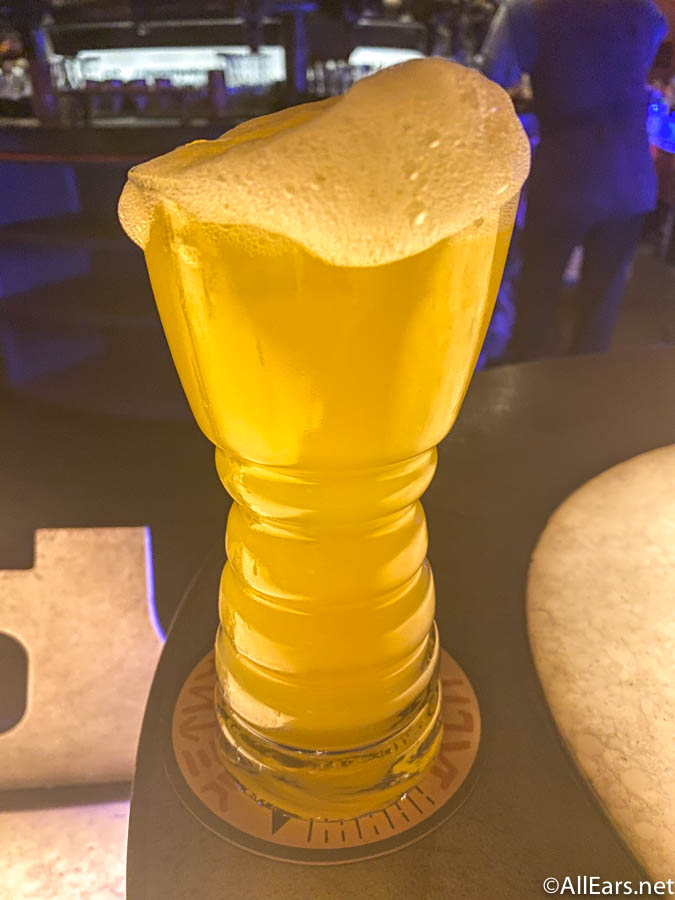 We'll continue to give you a look inside all the interactive elements, hidden details, new storylines, and more that will debut on the Star Wars: Galactic Starcruiser. Stay tuned with AllEars for the latest Disney entertainment and news coming soon!
Are you excited about visiting the Star Wars hotel? Let us know in the comments below!