Disney recently released a video showing a discussion between Imagineers who are working on the Star Wars Hotel that's coming soon to Disney World.
We learned all kinds of new details about the new hotel, including an opening timeline, a sneak peek at some of the food, and more information about activities both inside and outside the hotel! Here are 10 NEW things we learned about the Star Wars: Galactic Starcruiser!
Disney has been releasing details about the new Star Wars-themed hotel slowly over the last several months, including updates on construction and casting for characters on board the ship! As we get closer to its opening, Galactic Starcruiser news has become more and more frequent! And now, we know more about when that opening is going to be!
The Star Wars: Galactic Starcruiser is set to open in the Spring of 2022! We knew the date would be in 2022 sometime, but we can now narrow it down to sometime in the Spring, which is not too far away!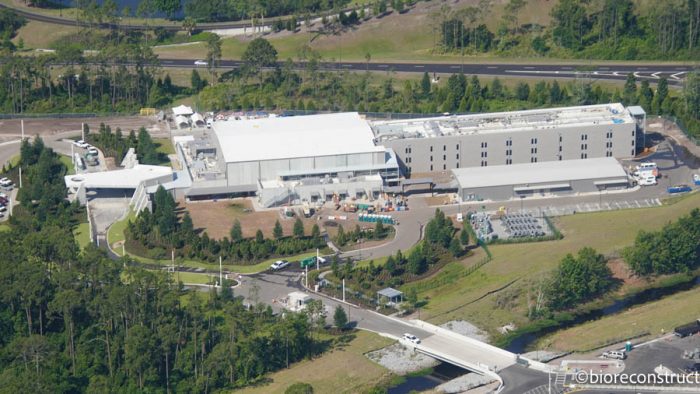 We also saw a sneak peek at some of the food items on board the Starcruiser, including some very strange-looking blue shrimp!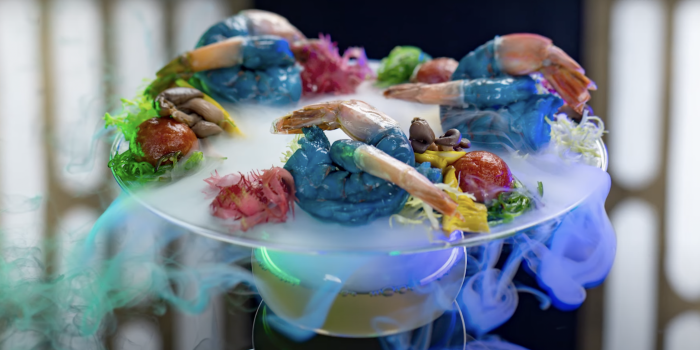 Imagineers have said that the food is inspired by the Star Wars stories, with dishes being inspired by locations from the movies!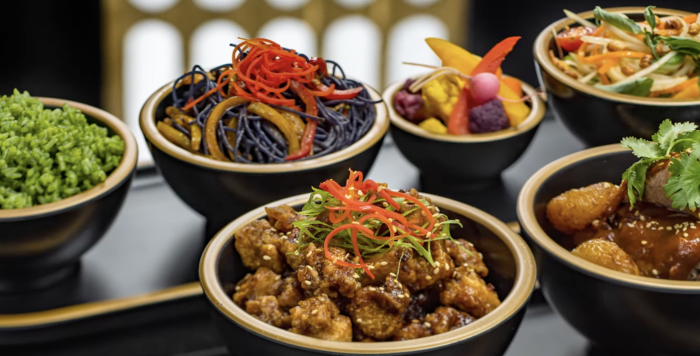 Speaking of the food on board, we learned that meals will be included in the price of the experience! This makes it sound a little like a cruise, with an all-inclusive price that covers the room, entertainment, and meals on board.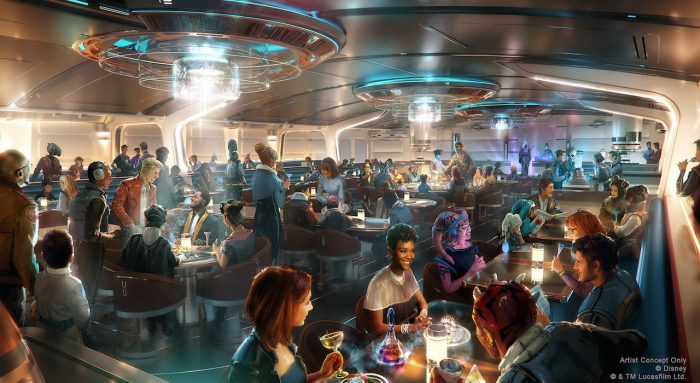 Imagineers also let slip that there's going to be a hidden part of the ship that guests can discover during their stay! They mentioned that there might be people who need to smuggle it, send to the brig, or break out of the brig as part of that secret!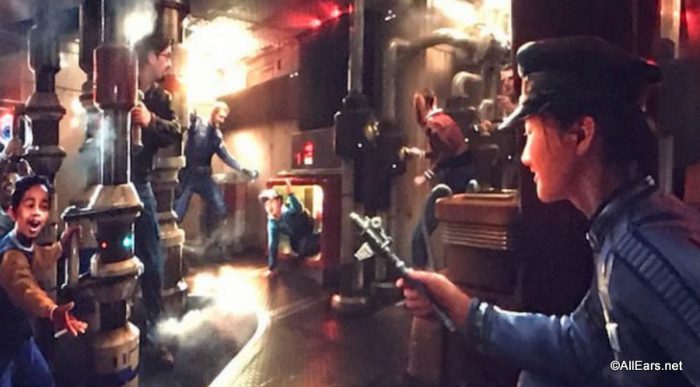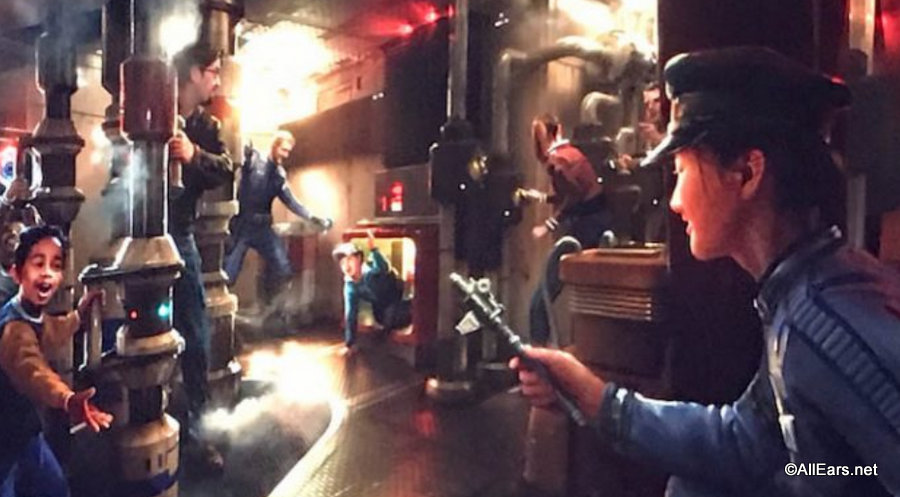 Speaking of the brig…that's another new thing! We hadn't heard before that there was a prison on board! It sounds like it's just the characters that can be thrown into the brig, but maybe rebel guests can too?
Part of the experience includes a trip to Galaxy's Edge at Disney's Hollywood Studios! We recently learned a lot more about what that trip will be like.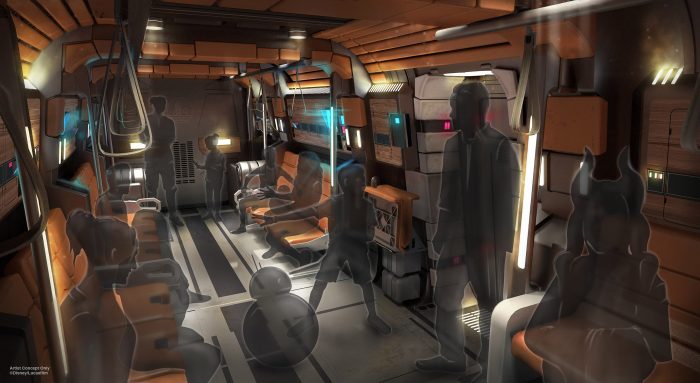 Guests will be able to go on rides at Galaxy's Edge, but there's a twist! The rides will be a part of the story, with guests learning more about the backstory and taking part in the action, like by giving Hondo the coordinates for the coaxium in Millennium Falcon: Smuggler's Run!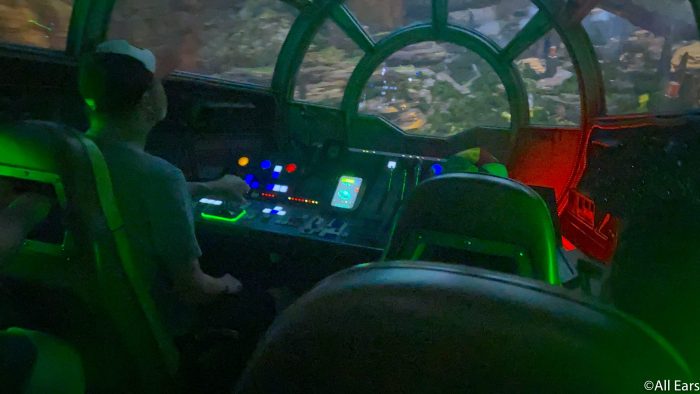 There will also be more to do outside of the rides, such as interacting with cast members and going on scavenger hunts through the land!
Besides the action at Galaxy's Edge, there will be a lot going on back at the Starcruiser! Imagineers have mentioned a lot of Star War-style action, which we're thinking means some awesome lightsaber fights!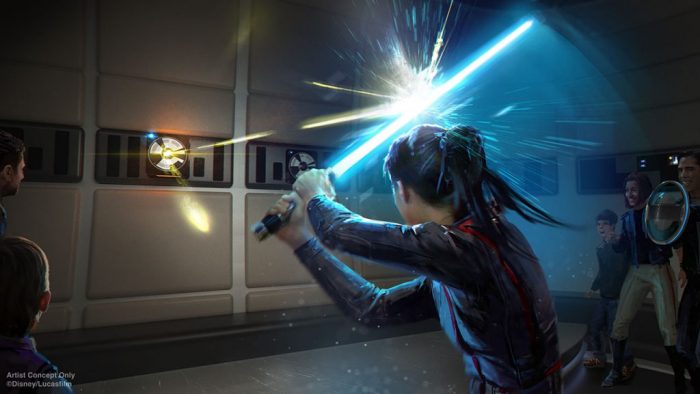 They've said that guests will be "in the middle of the action." We're hoping that means guests can use their lightsaber training in "real" fights with characters on board!
To get even more into the action, guests can be in full costume while on board the ship, which we found out also includes makeup and face paint! According to an Imagineer, "If I want to be a blue Twi'lek, I can paint my face blue."
So what if you don't want to paint yourself blue? Don't worry! Guests can be as in or out of the story as they would like to be. There are a lot of ways they can interact with characters and get involved in the experience, but it's made to be fun for "people who love Star Wars and people who love people who love Star Wars."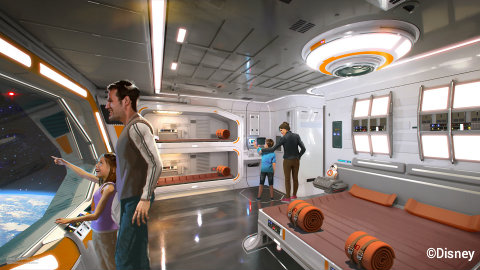 So if you'd rather be there as an observer and "tourist" on board the Galactic Starcruiser, there will still be things for you to do and enjoy without having to get into character!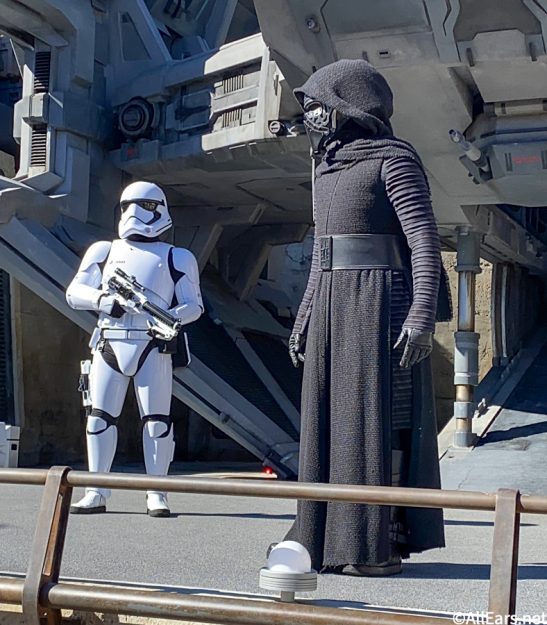 If you are in character, though, you can make choices and take actions to affect the story! You'll be able to choose whose side you're on, such as the First Order or the Rebels, and take part in the experience from that point of view! We've heard of a First Order investigation happening on board the ship, so you might want to tread carefully if you're in the Rebellion!
Keep following AllEars for more updates about the new Star Wars-themed hotel!
Are you going to board the Galactic Starcruiser when it takes of in the Spring of 2022? Let us know in the comments!
Join the AllEars.net Newsletter to stay on top of ALL the breaking Disney News! You'll also get access to AllEars tips, reviews, trivia, and MORE! Click here to Subscribe!